EAT & TRINK | Grüner Silvaner and Gravlax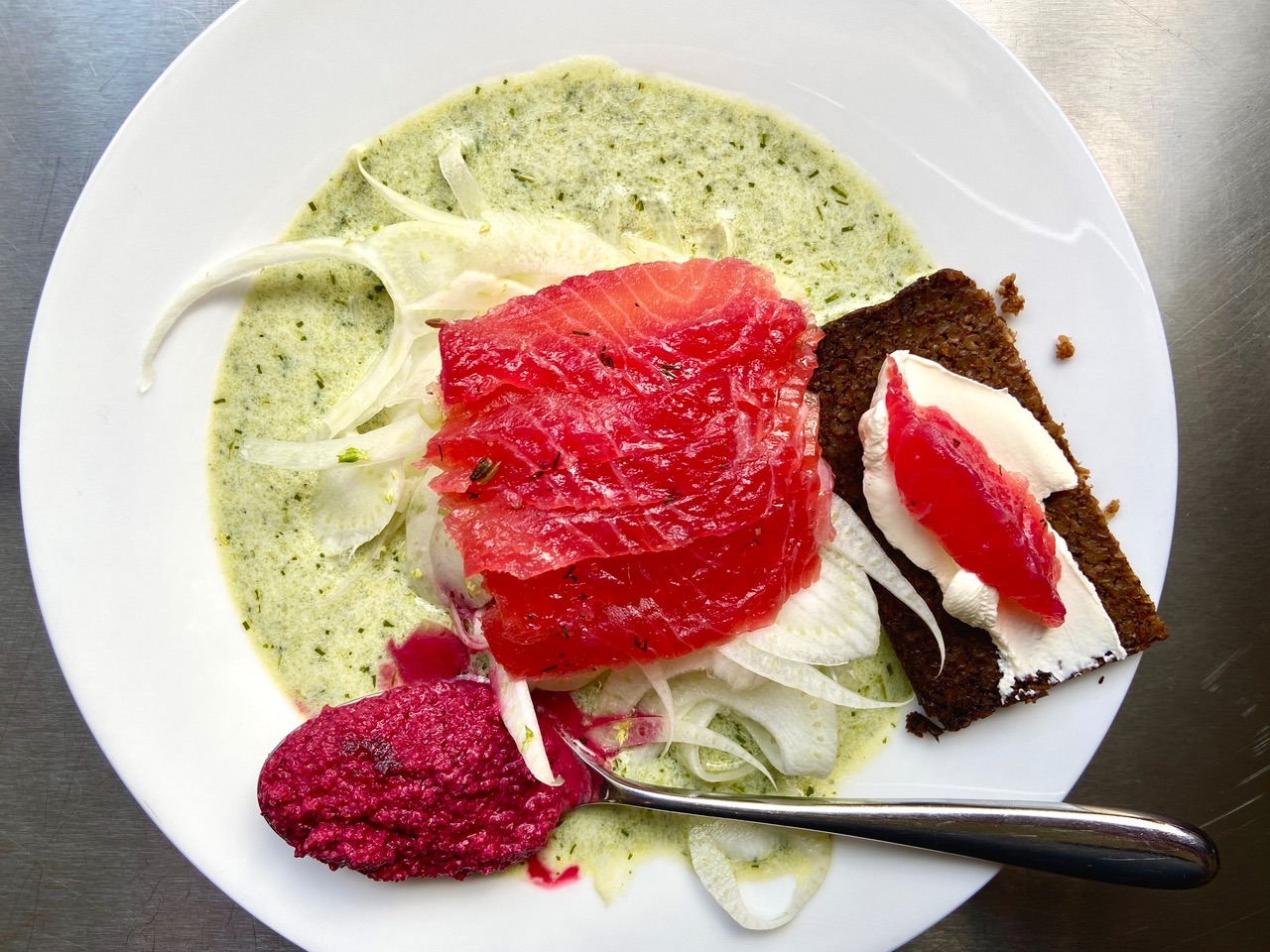 Curing fish is a bit like baking cakes: unless one follows a particular recipe to the letter, the final result inevitably contains an element or three of surprise. Once in the oven, once in the brine, the window for intervention has passed – leaving time and temperature as the only remaining levers.
I clearly lack the discipline to work with exact measurements (thus explaining my ban from baking birthday cakes), but I do enjoy the imprecise, historical art of preserving food with salt. Think: classic Sauerkraut, southern German Surfleisch, or – well – salmon.
…to ponder the importance of salt in human culture and history.
This particular side of freshly caught salmon was rubbed with the obligatory dry brine of coarse salt, brown sugar, and dill. I then added a dash of gin, crushed fennel seeds and grated beetroot. There! Packed, pressed and cold-stowed away to allow the salt and sugar to draw out the moisture and work its delicious magic.
While the fish "cooks," I was free to Insta (or Twitter or Clubhouse) my brains out. Or ponder the importance of salt in human culture and history. The same saline substance we throw by the bucketful on icy pavement today was once received by Roman soldiers in lieu of wages (hence today's "sal-ary"). As the single most important food preserving agent, salt's very simple existence was for centuries the highest of blessings. Yet a modern selection includes Sel Gris, Himalayan Pink, Black Hawaiian, Fleur de Sel, flaked, kosher, rock or desert, just to name a few.
We'll take that with a pinch of salt and get back to our fish.
By now our salmon has been completely "cured." Not healed, mind you, but rather transitioned into gravlax. Anticipation of that first delicious bite already has me drooling. The flesh has firmed up to waxy tenderness, infused with bitter-fresh flavors of gin and herbs. The beetroot lends a touch of sweetness and a beautiful hibiscus hue. I slice and serve atop a bed of freshly shaved fennel, a side of Schwarzbrot, and a honey, mustard & dill mayonnaise sauce.
The Grüner Silvaner from Weingut Knewitz's beautifully demonstrates the potential of its young vintner and exceptional vineyards.
Now for the wine. I choose Silvaner, a variety currently pushing its way onto the international stage from a region, Rheinhessen, that has long been in the limelight. Rheinhessen is chock-full of can-do vintners who added high-end winemaking to a region once better known for bulk wine production. Rheinhessen lacks the visual drama of Mosel or the Rhine River, with fewer castles than the Rheingau… but today reveals 26,000 hectares of great wines, the congeniality of their makers, and a dizzying range of varieties.
Weingut Knewitz is located in the northwest corner of the hilly region. Vintner, Tobias Knewitz, not yet 30, is making wine well beyond his tender years. His estate level Grüner Silvaner is a bread-and-butter wine that beautifully demonstrates the potential of its vintner and vineyards.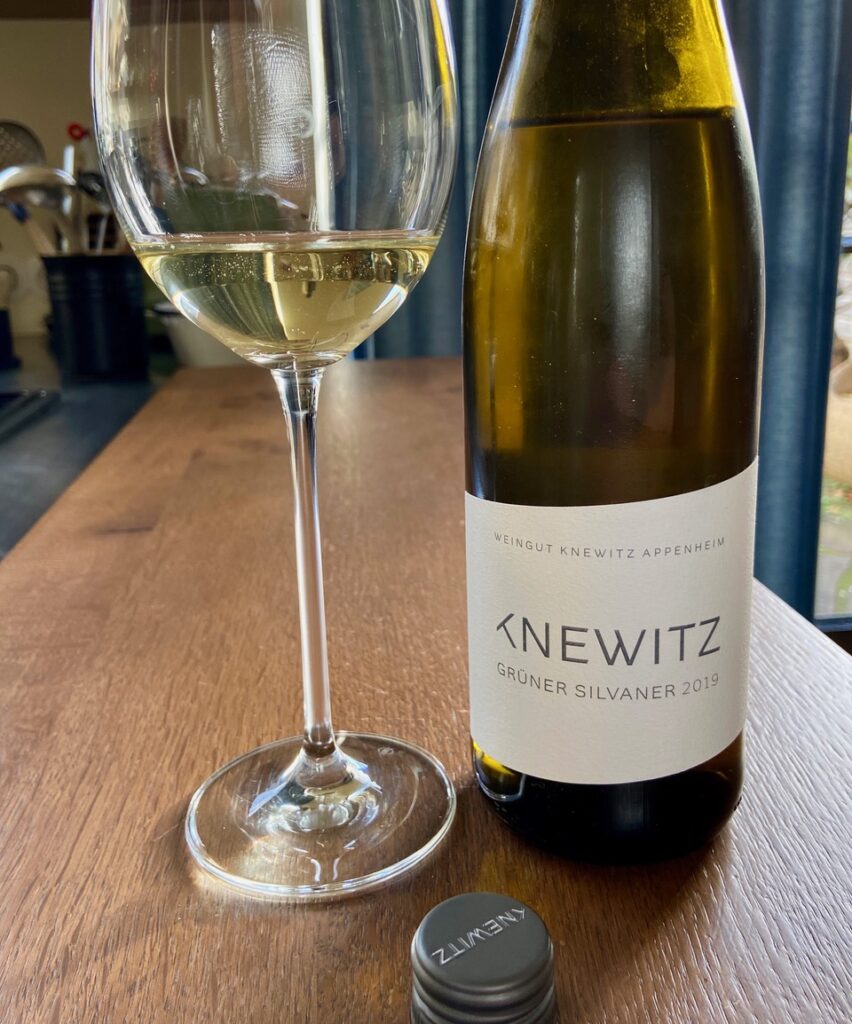 The dry, Grüner Silvaner 2019 likes my lox, too. The nose opens with delicate aromas of white peach, pear, green honeydew, and boiled almonds. The refreshing, round acidity ads extra zing to the lox, while the salty fish delivers a softening effect and a juicy palate.
I am glad for seconds, of both, in the coming days. Now let me tell you how the Egyptians used salt to preserve their…