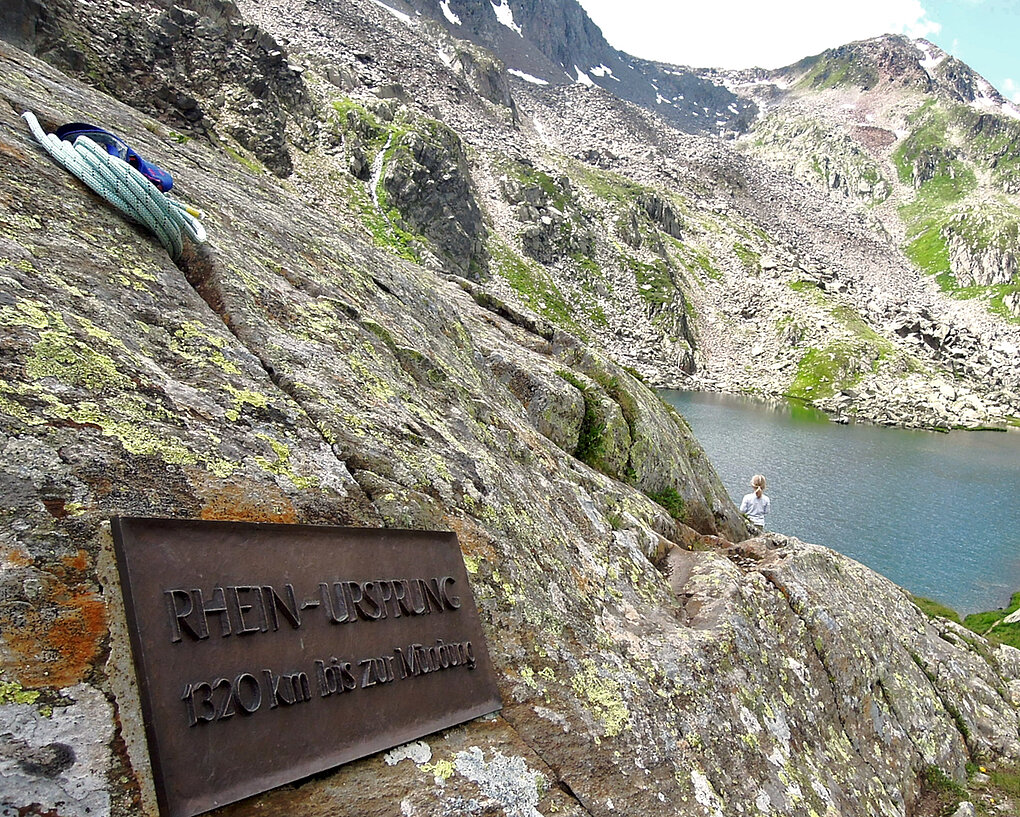 ​It would be easy to dismiss what happens in the tiny winegrowing country of Switzerland as an inconsequential alpine eddy, an irisdecent surge in the great river of wine. After all, the nation boasts a mere 15,000 hectares of vines, ranking it only 132nd worldwide in terms of area. But do so at your own peril.
After all, the Rhine itself begins in this country, high in the hills of Graubünden some 120 km due south of Switzerland's capital city. In that spot, it is little more than a spring-fed stream off Lake Toma. "To me, the Rhine looks very small here," admits Marc Almert, a native of Cologne, where the legendary river takes on epic proportions.
Yet Almert — who also happens to be the 2019 ASI Best Sommelier of the World and head sommelier at the Michelin 2-star Pavillon in Zürich's historic Baur au Lac hotel — is not fooled by the waterway's unpresuming looks. "In Cologne, the river is very wide because it's already traveled through all the wine regions," he says. "It's important to remember that things begin in Switzerland and then continue elsewhere down the European wine road."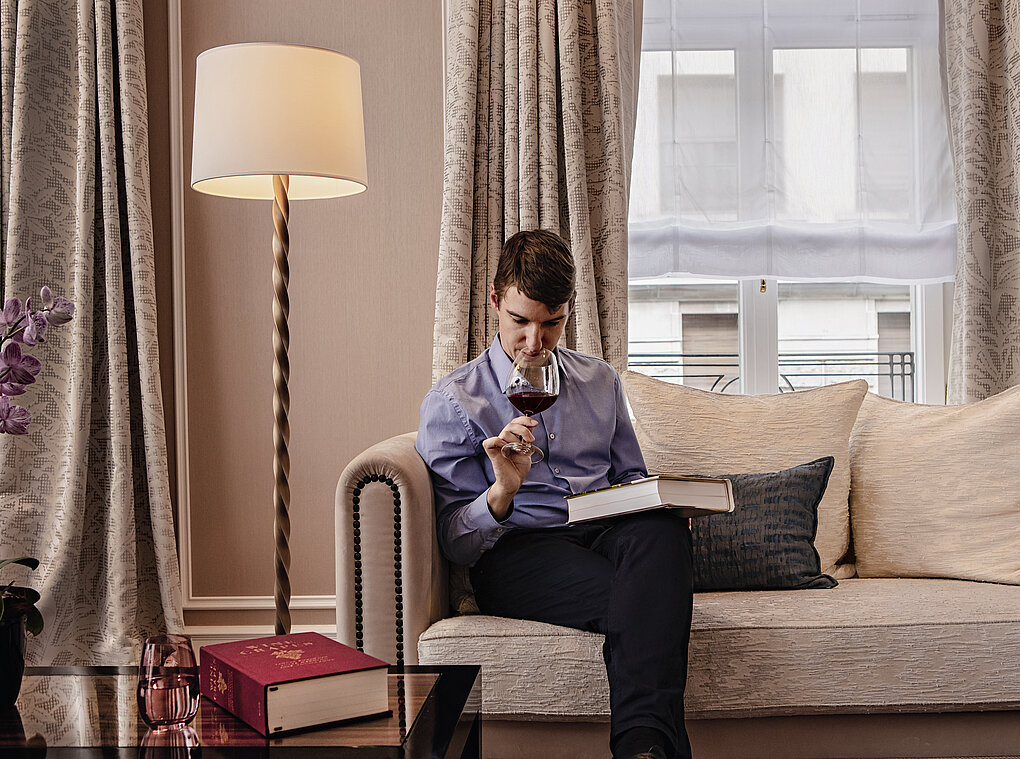 His point is an important one. Trends tend to lie just below the surface, where we can feel but not see them. And they flow from a source, like a river towards the sea. Along the way, they build and erode all they touch, amassing momentum and significance. They carry us places we didn't realize we wanted to go, and teach us to push back when we're moving in the wrong direction.
Yes, one must listen carefully to seize the quiet but influential voice of Swiss wine, because what happens in Switzerland, tends to stay in Switzerland. "The winemakers want to make the wines available for everyone in Switzerland," says Stephan Reinhardt, wine critic and author for Robert Parker's Wine Advocate to explain the traditional Swiss reticence towards export. "It's a far cry from the wine club model that is so popular everywhere else." Not that the bottles aren't to be proudly shared with tourists in Swiss restaurants, he adds, but rather that "fueling foreign demand would mean taking something away from a Swiss customer." And even though export numbers are growing slowly, it's still very much an "act local" approach.
"It's important to remember, things begin in Switzerland and then continue down the European wine road."
But what comes from small size, an appreciative audience, and a style that stems from a truly singular set of growing conditions? A seller's market. Recent reports confirm that 2020 continued the trend toward domestic consumption of Swiss wines in both red and white categories, with 27.5% of the market share going toward Swiss wines. "We are number four in terms of per capita consumption in the world, and with such a strong patriotism that we drink all the fine Swiss stuff here," confirms Almert.
And that inward focus delivers an unexpected benefit. After all, isn't it sometimes easier to get the hard work of change done when no one is watching?
Steady Organic Growth
"As high up as you are, the sun takes no pity. Twenty minutes standing in the vineyard and you'll have a sunburn. You're harvesting the grapes and then right above you is snow. And if the Föhn winds weren't there, it would be impossible for the grapes to reach ripeness," says Reinhardt. "Where else can we find this drama, this tension, which is also reflected in the elegant wines?"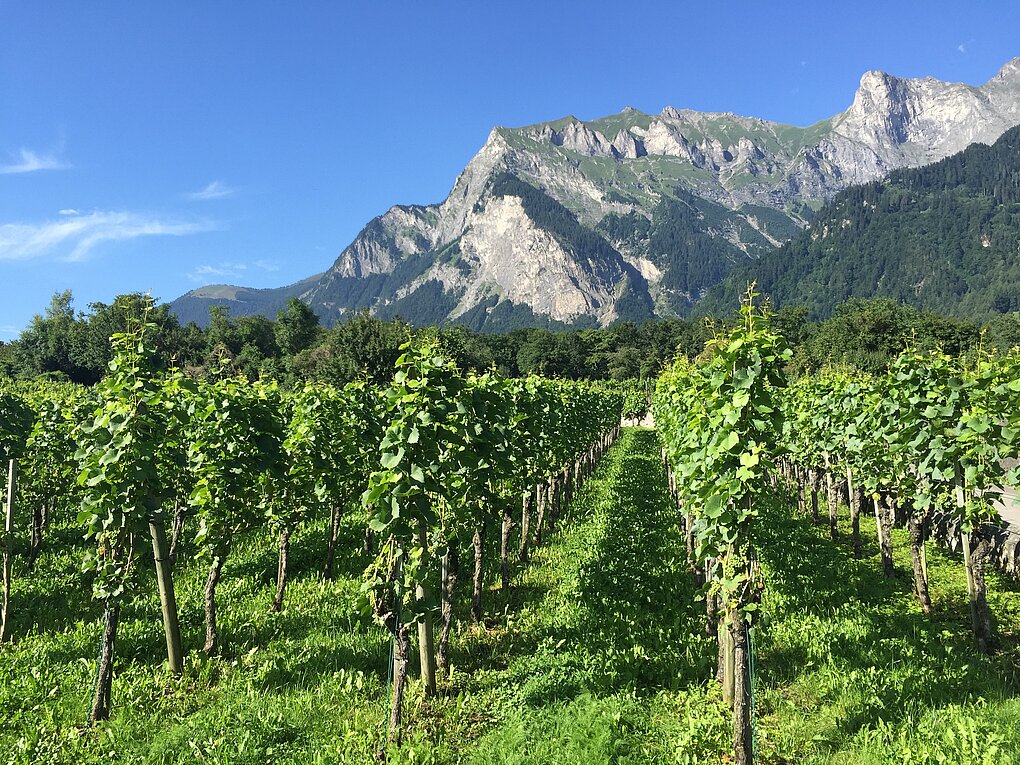 Dizzying altitude, blinding sunshine, warming winds and complex soil. Even before harvest draws to a close in October, the steep cliffs above many of the vineyards are layered under snow. Viticulture in Switzerland, at first blush, seems improbable if not impossible. And hardly a hotbed for organic practices.
"Right now," says Almert, glancing out his window in mid-January, "there are quite a few avalanche warnings, and this is the period where winemakers are usually pruning. It's not something you think about in other regions, but here an avalanche can delay the way you have to do certain things. One learns to navigate it as an inconvenience. It's simply the price one must pay for the wines that this unique set of conditions delivers."
Yet despite the challenges, a strong, tangible current of organic viticulture flows today throughout Switzerland.
According to a 2021 report, the country's 1,700 hectares of registered organic vineyards constitute approximately 12 percent of the country's total, compared to approximately 10 percent in Germany and 14 percent in Austria. Yvonne Heistermann, sommelier, educator, and 2017 Ambassadrice du Chasselas, has been thrilled to see the numbers grow across every region and style. "More and more producers are choosing to pursue an organic direction, shifting to a lo-fi approach, and seriously exploring PiWi varieties in their vineyards," she says.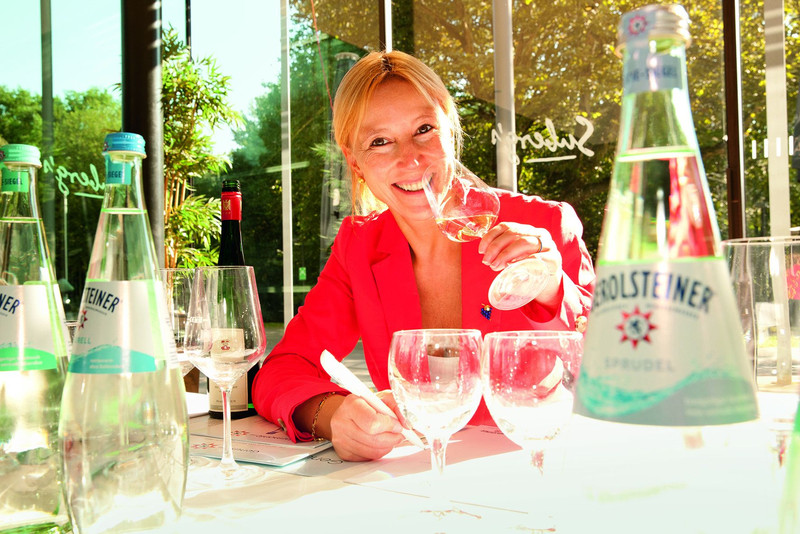 PIWIs, or Pilzwiderständige, or fungus-resistant, varieties continue to gain traction among environmentally conscious growers across Europe, and Switzerland is no exception. Recent statistics show continued rising numbers, with approximately 1.5% of Switzerland's total vineyard area being planted to PiWis today. "With PiWis you don't have to spray nearly as much, and they can be quite interesting in blends…especially in the Deutschschweiz and Vaud," says Reinhardt. "But they do need to taste good — and can — especially in some natural wines."
Self-promotion, however, seems to go against Swiss sensibilities. "Even when people do [follow organic practices]," Almert notes, "they don't always like to speak about it."

Making the Case for Maturity
The downside of a market composed of many small wineries with even smaller productions is that producers sell through their stock quickly. Too quickly, in fact, as it deprives consumers of the opportunity to understand the mature potential of these wines. While late-release bottles are becoming more popular in Germany and Austria, until recently the Swiss were still drinking their wines exceptionally young.
"In their youth, the wines often lack drama," says Reinhardt, "Smooth. Fruit intensive and full bodied. A bit like the non-confrontational nature of the Swiss themselves. A long, quiet river."
Yet, we all know what they say about still waters running deep.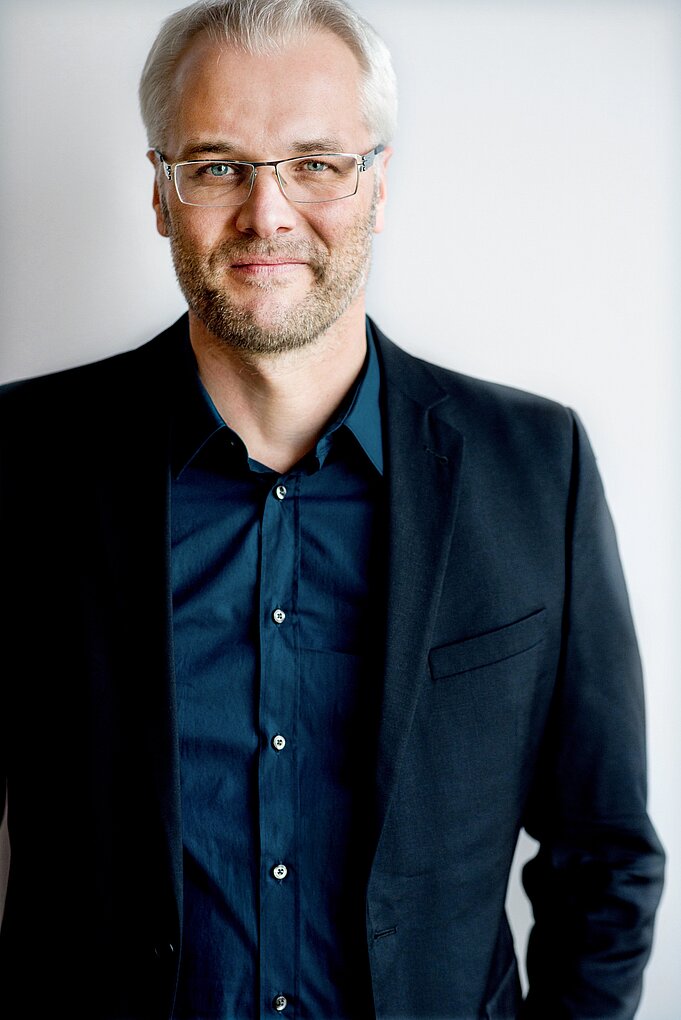 Given time, Reinhardt asserts, a mild-mannered young Chasselas or Petite Arvine becomes something else entirely, a fact that Swiss wine drinkers are only now really starting to understand and appreciate. "At 20, 30, even 40 years old, they can be as complex and sophisticated as Rieslings. But too few people ever have the chance to see that because the wines are consumed so young."
Citing in part the influence of tourists from neighboring Germany and Austria, Almert adds: "More and more people now are asking for mature wines, specifically mature Chasselas. There's been a real perception change."
The same holds true for high alcohol levels and low acidity in the powerful Heida wines of the Visperterminen in Valais. In their youth, Reinhardt believes the wines to be "an absolute mouthful." He adds: "They need to first lose all of their primary fruit and that takes time."
Growers are responding, stocking small amounts of back vintages to accommodate the growing demand. This goes hand-in-hand with a blossoming trust in the quality of the terroir and the quality of the wines that must be made from it.
Where the River Meets the Sea
As the river widens and gradients shallow, currents can follow a less predictable path. So too runs the motor of change in Switzerland.
"Sandrine Caloz and Ilona Thétaz are making promising wines in the Valais, but I'd like to see even more growers in that generation willing to really pursue their own path. It's simply not enough to do things just a little differently than the generation before, sometimes you need to consider a radically new approach," maintains Reinhardt, reflecting on the direction of Swiss wine. "The ones who are doing the really innovative experiments, like Obrecht, are the 40- and 50-year-olds. Like Domaine Donatsch with Completer. Like Zündel in Ticino."
"I'd like to see even more growers in that generation willing to pursue their own path."
Structured as the Swiss market is with 1,500 producers scattered across 26 cantons of challenging Alpine terrain, sometimes it's less a question of whether something is happening and rather where. "Some of these young guys just aren't on the offensive," Reinhardt adds. "To find them you have to know where to look. You need to have a good network. It's the only way."
Heistermann sees this trend as poised for a reversal. A generation of young growers is just now returning from internships and study trips elsewhere in the world. And these growers, she believes, mostly in their late 20s and early 30s, are now being handed the reins, and are "focused on an organic approach and trying to determine what comes next."
Here, too, the reasons may partially reflect the structure of Swiss wineries. Change is inherently a risk. "It can be a bit of an economic threat," Almert says. "Many wineries are really two- or three-people businesses. If they lose a crop for a year, it can be disastrous, and so growers are naturally cautious."
Sparkling Future Ahead
The first rule of water safety is don't fight the current. And with a current like this, why would you?
Sparkling wines are a natural fit for Switzerland. The continental climate allows for fragrant aromatics, even ripening, and plenty of acidity. And a 2.1% rise in sparkling wine consumption continues the upward trend of previous years. "When I started [2008] it was very, very difficult to find a really nice Swiss sparkling wine," says Almert. "Now more and more producers are making real gems."
"To find these guys you have to know where to look. You need to have a good network. It's the only way."
Yet the increase has not been restricted to only crémants and traditional method Chardonnay and Pinot blends. Rather, an overall rising tide can be observed across regions, varieties, and producers from small to large, international to indigenous. Heistermann is thrilled to be witnessing what she calls "an incredible renaissance in Chasselas — creamy and elegant — sparkling wines that reflect the mineral-rich terroir yet remain uniquely Swiss."
In addition to historical sparkling producers such as Mauler, a handful of smaller independent growers, like Tom Litwan in the Aargau, have recently made the jump from good to great: "Truly authentic wines. A real newcomer — and still affordable. The Andreas Durst of Switzerland." says Reinhardt.
The view from on high
Some Swiss producers are testing the waters of export, and a new generation is venturing outside its national borders to learn from what is happening in the rest of the world. Yet the rest of the world could learn from Switzerland as well. "We spend too much time thinking about varieties. For me it's about good terroir. As long as it's a good variety that functions with the climate and soil, then it doesn't much matter what it is," says Reinhardt. When the natural world reveals a sense of place capable of shaping the people, culture and wines rather than the other way around, that is the source of what Almert, with the white snow outside his window and blue sky above, calls "the beauty of Swiss wine." ​