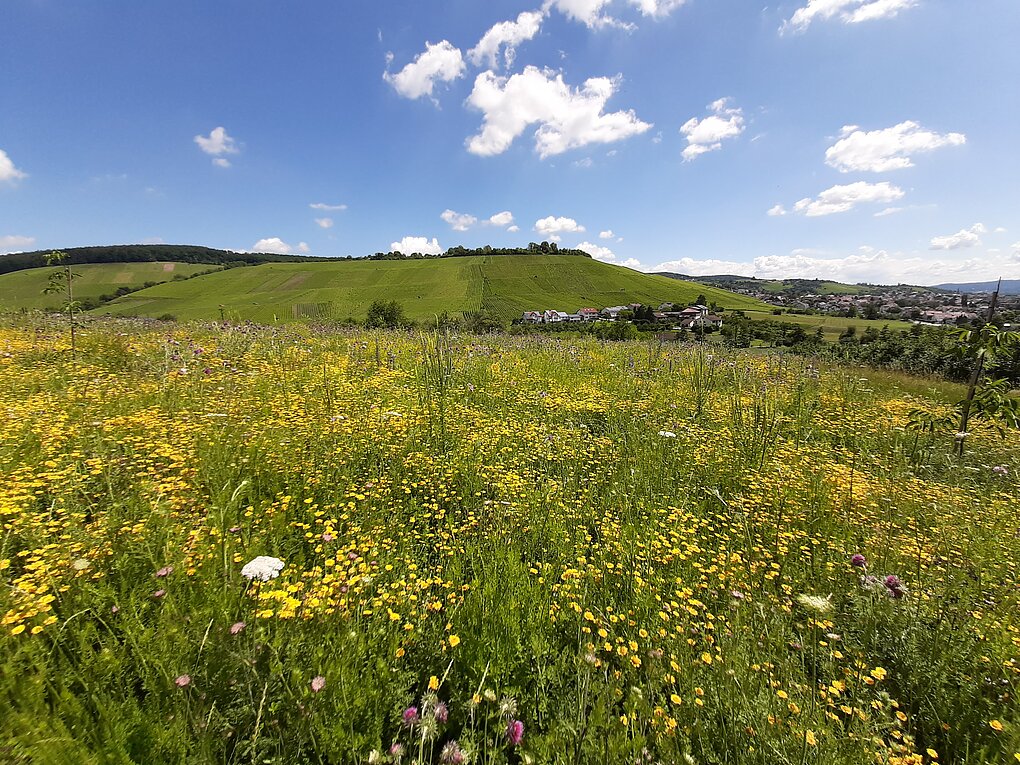 An initial Internet search on Schiller reveals little more than references to Friedrich Schiller, the 18th-century poet and philosopher from Württemberg. While many have assured me that the wine by the same name was not worthy of investigation, I believed there had to be a reason Schiller had long ago captured the pens and palates of so many – and was determined to find out why.
The name appears in Alsace as Schiller or Schieler (officially replaced by "rosé" in 2011); in Switzerland as Schiller; in Austria as Schilcher; in Hungary as siller and in Serbia as šiler. Although modern wine has accustomed consumers to a strict, purist approach, to finite classifications of red, white and rosé by regional appellation and terroir, tasted and identified for typicity, this wasn't always the case. Historically, wines were defined on a continuum in shades of colour and hue: rubis orientalis (the red of the setting sun), oeil de perdrix (a dying partridge's pink eye), hyacinth (pink-orange), paillet (straw-coloured); rougelot (light red/pink) and darker red (vermeil, cherries, holly berries or sunset clouds). Paler hued wines were described as pearl-like or gris or, in German, schiller (from the German schillern "to shimmer"), first mentioned in the 16th century. An 1852 German-English dictionary describes the traditionally pale elixir as German claret, and 30 years later the wines of Württemberg were largely recognized for their "pale red colour, hence termed 'Schiller.'"
Until the 19th century, agronomists recommended planting five or six vine varieties together to offset the risk of crop failure or disease. This co-planting of red and white varieties in field blends (Gemischter Satz in German) resulted in lighter hues, varying with vintage and percentage of grapes ripened to various degrees and, by extension, color. As grapes ripen at different rates, the harvest would have included both fully ripe (contributing fruit and sweetness) and underripe (freshness and acidity) berries, making the choice of harvest date key for balance. Yet somehow while modern "field blends" enjoy a sexy image as innovative wines made by producers returning to old traditions, modern Schillers — sharing many of the same characteristics — are still waiting for their day in the sun.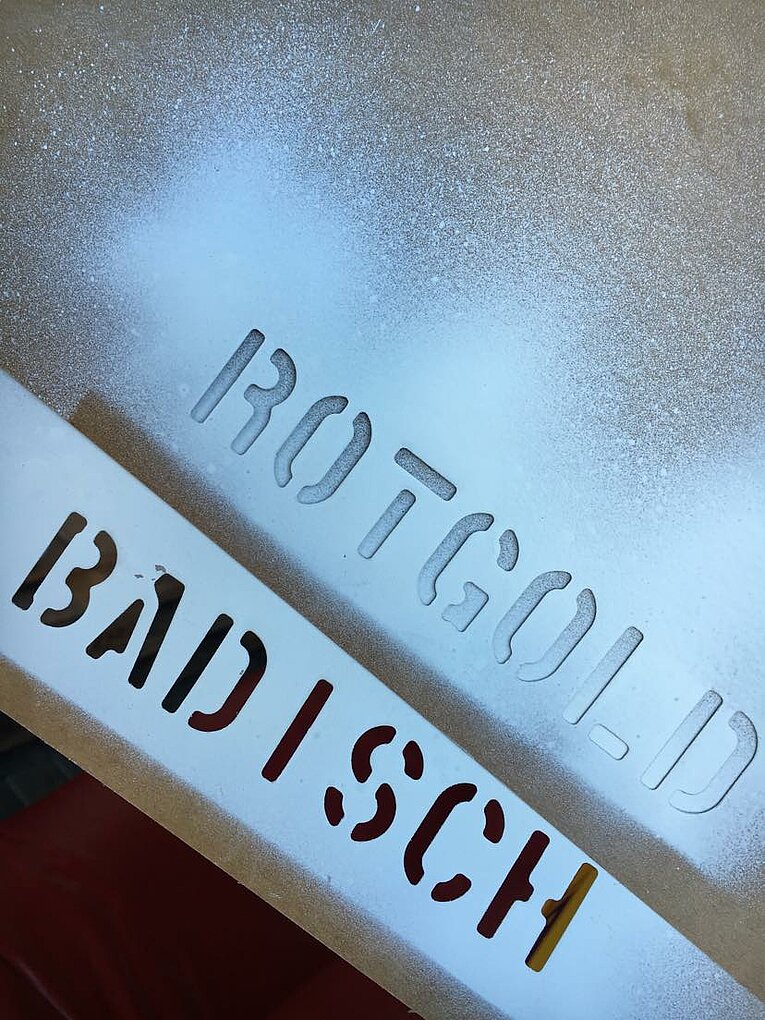 The modern German definition of wine includes five categories: red and rosé wines made from red grapes; white wine made from white grapes; sparkling and, exceptionally, the wines Rotling, Schiller, and Badische Rotgold, made by crushing and fermenting red and white grapes together (regarded by some as of lesser quality). Wine made by crushing and fermenting red and white grapes together was given dispensation because of its historic tradition, with the wine defined by its vinification, rather than by taste or color.
Over the past 10 years, Schillers have rapidly lost ground to the commercial success of pale pink rosé and, with global warming, the increasing success in producing quality red wines in northerly regions. Where drier, darker Schiller appeals to an older generation looking for traditional styles, especially in restaurants, lighter, fruitier and off-dry Schillers have proven more successful amongst a younger clientele. Unfortunately, the levels of residual sugar originally used in poorer vintages mean these wines are still today rarely put through their paces by wine critics.
While modern field blends enjoy a sexy image, modern Schillers are still waiting for their day in the sun.
The most common Schiller is Rotling, a lesser quality (below Qba) originally from Saxony, in eastern Germany, where it was called Schieler. It is most common in Franken, but can be found all over Germany. The least well-known Rotling is a Badische Rotgold from Baden. It has QbA quality and is specifically made from a minimum 51% Grauburgunder (aka Pinot Gris) and a maximum 49% Spätburgunder (aka Pinot Noir), both of which thrive in Baden's warm climate.
Only a small handful of producers continue to make this wine today. One of the most successful is Bettina Schumann (Weinhaus Schumann) who worked with Ralph Ropohl (Weinhaus Rabe) to make a serious Badische Rotgold. Originally produced as a dry barrel-matured style, the winemaking has in recent years adopted a fresher, more commercially attractive approach for younger consumers. Dominik Zorn of Weingut Niwenburg from north Baden successfully makes an off-dry (13g/l residual sugar), fruity style as part of a wider range of rosés. Volker Maier of Weingut Maier, near the spa town of Baden-Baden, produces a rich, food-friendly Grauburgunder style specifically for local restaurants. A culinary success story, according to local wine writer Kevin Gagnon, with Martin Foshag's marinated char with mustard ice cream and apple chutney at Heimat im Badischen Hof in Bühl.
Selling Schiller retail has, however, proven less successful. In 2004, Weingut Walz, Ellwanger, and Clauer united to make a short-lived range of traditional styles including up-market Schiller and Badische Rotgold called "Alle-Mann." And Holger Koch's natural, wild ferment and unfiltered Rotling "Ba Ro" has proven a successful way to reach a market interested in exploring traditional styles.
In Germany's Württemberg, Schiller can be made from any blend of red and white varieties, in any color and style. The early-ripening red grape Trollinger is perennially popular, providing fruit, even in cooler years, and is often blended with Muskateller, creating light pink, aromatic and fruity wines with lower alcohol and residual sugar. Schiller can be made in both off-dry and dry styles, with a range of varieties: Weingut Berthold (Schwarzriesling, Dornfelder, Kerner and Riesling); Dautel (Riesling and Lemberger); Schmalzried (biodynamic, spontaneously fermented Trollinger, Silvaner, and Schwarzriesling.)
Crossing from southern Württemberg into northeastern Switzerland, Schiller is the only Swiss appellation legally allowed to combine red and white varieties that are harvested, pressed, and fermented together. Production is limited, largely around Zurich and Chur, St. Gallen (near Austria), and the Valais, where 85% Fendant (aka Chasselas) and 15% Blauburgunder (aka Pinot Noir) are vinified together.
Some niche vineyards find it easier to blend their grapes into Schiller than to create separate red and white wines. Stambach (⅓ ha), near Bielersee, makes a Blauburgunder, Müller-Thurgau, and Regent Schiller. And new community project Weinbaugenossenschaft Buchegg in Soluthurn, is planning red, white and a darker and more full-bodied Schiller all on its single hectare. This choice reflects the cooperative's belief that, as compared to the trendier rosé, "Schiller has year-round appeal."
Examples of Zürich Schiller include Welti Weine on the eastern shore of Zürichsee producing "Küsnachter" Schiller (Clevner [aka Pinot Noir] and Müller-Thurgau) and Nadine and Cédric Besson-Strasser, from near the Bodensee, whose Schiller "vom Chlosterberg," is a blend of Blauburgunder and the autochthonous variety Räuschling. Weissburgunder (aka Pinot Blanc), Chardonnay, and the modern crossing Garanoir are also used.
Unable to fit into our modern classifications, historic Schiller survives through individual interpretations.
Schiller from Chur, a major Alpine crossroad slightly farther south, has its own historic tradition. There are many stories that purport to explain the presence of Pinot Noir here since the mid-17th century, but it is only safe to say that the grape has firmly taken hold here now. Churer Schiller has a high proportion of Pinot Noir, with a small percentage of Weiss- or Grauburgunder. Chur's high altitude and correspondingly cooler climate produces pale wines with good acidity and red berry fruit, intended for early consumption. Although the white varieties play a supporting role, they are important. Franchesca Obrecht's vineyard, planted to Blauburgunder, Chardonnay, and Weissburgunder, suffered hard spring frosts in 2016 and 2017. Losing 80% of her white grapes upset the balance, color and fruit profile of her wine. And after two years with no production, she was forced to focus her efforts on the lighter, modern and easier to sell rosé.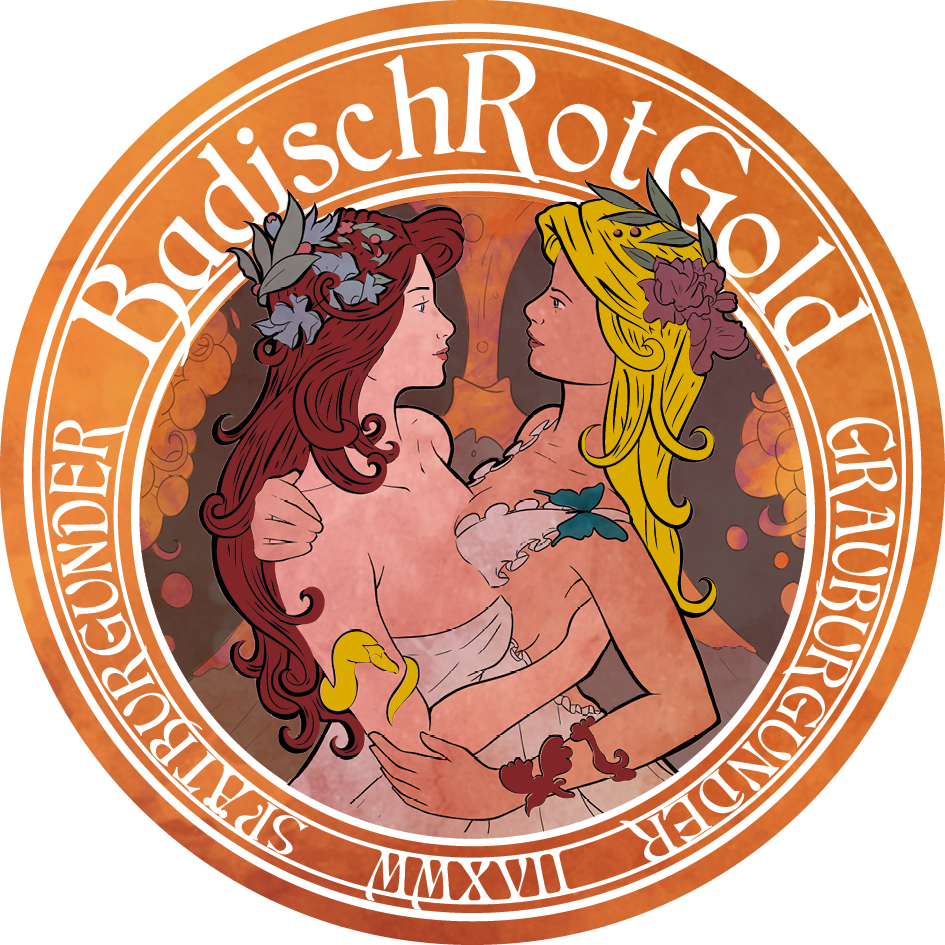 Austria's Schilcher is found solely in Weststeiermark, just north of Slovenia, where lush, steep vineyards can top 600 metres. Unlike Schiller, this wine is made from a rare local variety, Blauer Wildbacher. With just 546 ha planted, Wildbacher makes up a mere 1% of Austria's total plantings. Late ripening Wildbacher can struggle to attain full maturity, yielding light, acidic wines. Today, by planting on warmer sites and harvesting later, the wines have gained richness, while retaining their characteristic vivacity. Producers have fought to retain this historic style and in 2018 it was granted appellation status.
Hapsburg imperial rule stretched down to the Adriatic, abetting Schiller's spread south. There is an intriguing 1937 reference to a wine-merchant selling a speciality Schillerwein, from the Tyrol, made with Teroldego, which struggled with ripeness on Alpine sites.
Traditional Schiller is disappearing for many reasons. Strong market pressure for pale pink, light rosé is forcing many producers of darker, more characterful pink wines to stop production. Often this is due to a lack of consumer understanding, thinking darker pink means sweeter and lower quality wines. Schilcher has benefitted from a single variety status and geographic region to maintain a stronger identity, but elsewhere, the variability of varieties and location causes uncertainty for classification. Global warming has also threatened traditional methods for coping with poor vintages and uneven ripening. Unable to fit into our modern classifications, historic Schiller survives today through winemakers creating their own individual interpretation. Historically there were a number of wines which would vary from vintage to vintage and reflect the quality of the year. Today, the answer to "what is Schiller?" is simply a field blend which shimmers and spans the space between red and white.
Getting to Know Schiller: 5 Bottles to Taste
GERMANY
Badische Rotgold Bettina Schumann 2019
Dark salmon pink gold. Ripe buttery, cherry aromas, cherry pie with crisp acidity, raspberry sherbet, red fruit, leafy acidity, croquante, fresh minerality. Bright, high acidity counters the residual sugar of 13g/l, so that the wine tastes only just off dry. Rich, round, creamy. Very drinkable, well balanced.
Schillerwein Symphonie Weingut Doreas 2019
Merlot, Zweigelt, Kerner, and Riesling harvested and partially fermented together on the skins in 300L barriques for 8 months. Pale red-pink, new oak, spice. Loads of red fruit, juicy, limited tannins. Lovely, crisp, wild red berry fruit and acidity. Floral perfume with fine mineral elegance, fragrant, ripe red currants. Structured. The red fruit of a red wine minus the tannins. A lovely example of a traditional Schiller.
SWITZERLAND
Nadine and Cédric Besson-Strasser vom Chlosterberg 2019
Blauburgunder and Räuschling. Salmon pink red. Vibrant and fresh in the nose with honeysuckle perfume and a leafy, almost gooseberry grassy freshness. On the palate, ripe red currant fruit, sour wild berries, and a sun-kissed ripeness is lifted by fresh, leafy acidity with a mineral core. Greater complexity surfaces with hints of leesy toastiness and almonds. Dry, fresh, and mouthwatering.
AUSTRIA
Weingut Haring v. Pichlippi Klassik Schilcher 2019
Grapes sourced from several vineyards, fermented in stainless steel and followed by three months on the lees. Made in a reductive style with a nose of spice and cherry jam. On the palate intense cherry compote, and rich, ripe fruit is balanced by high acidity, giving length and freshness. Overall impression of zippy vibrancy, ripeness, and strawberry boiled sweets.
Weingut Haring v. Pichlippi Eibiswald Schilcher 2019
From the vineyards planted around the village of Pichlippi in 1991, and harvested two weeks later; aged six months on the lees. Dark garnet red. Herbal and spice with a weighty palate of dark cherry fruit and intensity. For a brief moment I even thought I sensed some oak maturation giving greater structure. The high acidity is mouthwatering and long, but in beautiful balance with the ripe fruit.