Discovering Austria's Thermenregion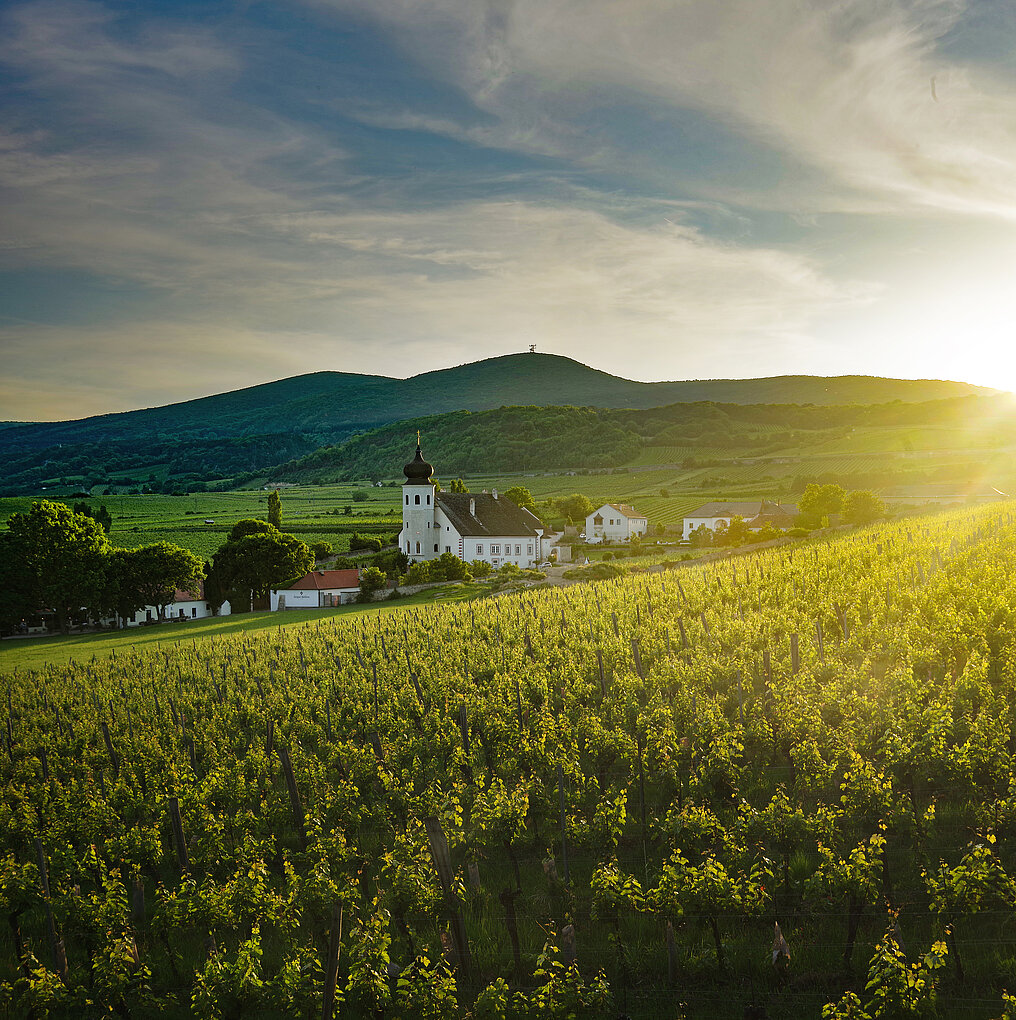 To mark a recent milestone anniversary, Austria's association of traditional wine estates (ÖTW) invited into its fold a region that is in many regards the epitome of Herkunft, or origins. The Thermenregion, often held up as Austria's Burgundy, brings a suitably deep and glorious wine tradition.
The ÖTW's intake process for the Thermenregion is in the final stages of fine-tuning, reports chairman Michael Moosbrugger. Most likely, white wines from Erste Lage, or premier cru, sites from the 2022 vintage will be the first to be classified, followed by the reds. "In joining the ÖTW, it was crucial that the region's wineries had internalized and lived the system of origin marketing," says Moosbrugger. The focus is less on individual wines and their classification, more on overall representation of a range and the corresponding communication. The shift from varietal wines and fantasy cuvées to a portfolio that represents an estate's origins will take a few years, since designations and categories often can only be changed incrementally.
Origins of Origins
In the early 1960s, there was a call to group all of Lower Austria's wine-growing regions into two broad districts. They were to be known as "Wachau" — all regions north of the Danube — and "Gumpoldskirchen" — those at points south. The Wachau remains a household name among wine lovers. But the village of Gumpoldskirchen and its wines drifted from public attention, sinking much like the 2,000 bottles of Gumpoldskirchen wine aboard the Titanic's ill-fated voyage.
The Thermenregion, known to the nearby Viennese as Südbahn for the southern rail line that a long-ago Kaiser ran through it, doesn't need to rely on nostalgia. Its future is golden — and green. Not because of the train or the fact that the father of biodynamics, Rudolf Steiner, grew up in the area. Rather, its excellent climate conditions and limestone-rich soils mark it out for greatness. Growers appreciate these advantages today, just as Cistercian monks, who arrived from Burgundy in 1141 to settle the Thermenregion village of Thallern and its vineyards, soon felt at home there. Anyone who travels by train from Vienna to Gumpoldskirchen today will find the scenery still strikingly reminiscent of the route from Dijon into the heart of Burgundy.
One notable longtime ÖTW member, Fred Loimer, has been familiarizing himself with the region for 20 years. He's from the Kamptal, but has significant holdings in Gumpoldskirchen. The reason? In 2002, Loimer was struck by the ambition to make a world-class Chardonnay, as he recounted recently with a grin. Gottfried Schellmann, a Gumpoldskirchen grower who passed away in 2005, left Loimer one of his choicest sites, Ried Brindlbach. Loimer was thrilled to find the same "Burgundian," or as he calls it "poppyseed roll," reduction in the wines he made from this site as in a Coche Dury. When he found it again the following vintage, his fire for the geology and Côte d'Or-like slopes of the Thermenregion was lit.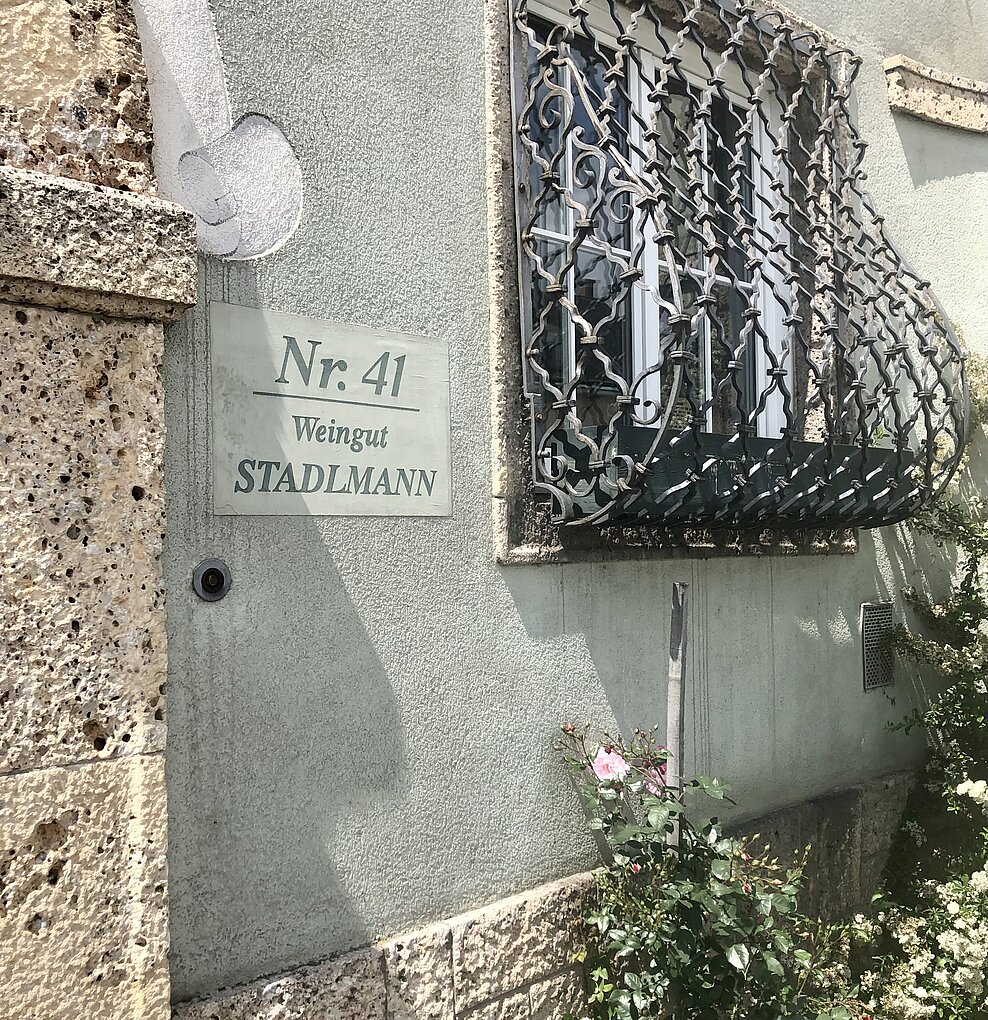 Bernhard Stadlmann is one of nine Thermenregion producers who have opted to join the ÖTW. His family estate in Traiskirchen has roots that reach back to the Napoleonic era, when the French recognized Stadlmann wines for their excellence. His familiarity with Burgundy stems from his days as an enology student there. But the most important lesson he took from that experience is: "In wine regions that are rich in tradition, you learn how strong the traditions of your own region are." The Thermenregion might not seem so sexy at first glance, he says, but the conditions it offers should be alluring to young growers.
One young gun among the prospective ÖTW Thermenregion growers, Stefan Landauer, has been seduced, not least by the fact that"when a mole digs a hole in our soils, the mound he kicks up is white: pure chalk!"Climate comes up again:The Thermenregion is where conditions shift from Pannonian to continental. The northern zone, which stretches from the Vienna Woods to Baden (Austria, not Germany), includes the villages of Gumpoldskirchen and Pfaffstätten. Landauer comes from Tattendorf, while the south, which is predominantly a red wine region, is known for its so-called field of stones, including "Stone Hell," the largest steppe landscape in Austria. There is nothing flatter or more austere.
Beyond Grüner and Zweigelt
"Austria naturally calls to mind Grüner Veltliner and Zweigelt," Stadlmann acknowledges. But in the Thermenregion, it is small quantities of other Austrian originals that thrive. Most notable are the white varieties Rotgipfler, with 113 hectares planted, and Zierfandler, at just 72 hectares. The red grape St. Laurent isn't a trendy one (yet), but Austria's renowned viticultural research center Klosterneuburg selected the Thermenregion as the first place to establish it. In the 1950s, viticulturists at the abbey, well-versed in ampelography, selected a vineyard in Tattendorf. Since then, five hectares of St. Laurent on the barren limestone gravel soils of Ried Stiftsbreite have grown to 40, which fans of the grape will be glad to know makes this the largest contiguous St. Laurent planting. Rounding out the quartet is acclaimed is Pinot Noir, which the Cistercians are thought to have brought from hallowed Burgundian ground.
Stadlmann tends vines that date to the 1960s, when Thermenregion vineyards were widely being converted to single-stake or wire trellising. He likes to explain his flagship varieties, Zierfandler and Rotgipfler, in terms of more familiar varieties: Riesling and Grüner Veltliner. Zierfandler, like Riesling, prefers shallower soils and drier sites. The ripening process is also similar: late, with good potential acidity. Rotgipfler, by contrast, likes deeper, clay-enriched soils with better water retention. The climate crisis prompts an insight from Stadlmann that draws on his own experiences: "Things are all the more challenging when you don't have the right variety in the right location."
Vine maturity also helps, as the hot, dry 2022 vintage proved. Johannes Gebeshuber, who more than two decades ago, rescued 60- to 70-year old vines from being ripped up, affirms the benefits of old vines. The Gumpoldskirchen native turned his back on business, reclaimed his family's leased vineyards, and became a Weinbauer, or wine farmer. He focused on the rarities Zierfandler and Rotgipfler. "They have the potential to give high-quality, layered wines," he says. "To me, they helped lay the cornerstone of Austria as a wine country."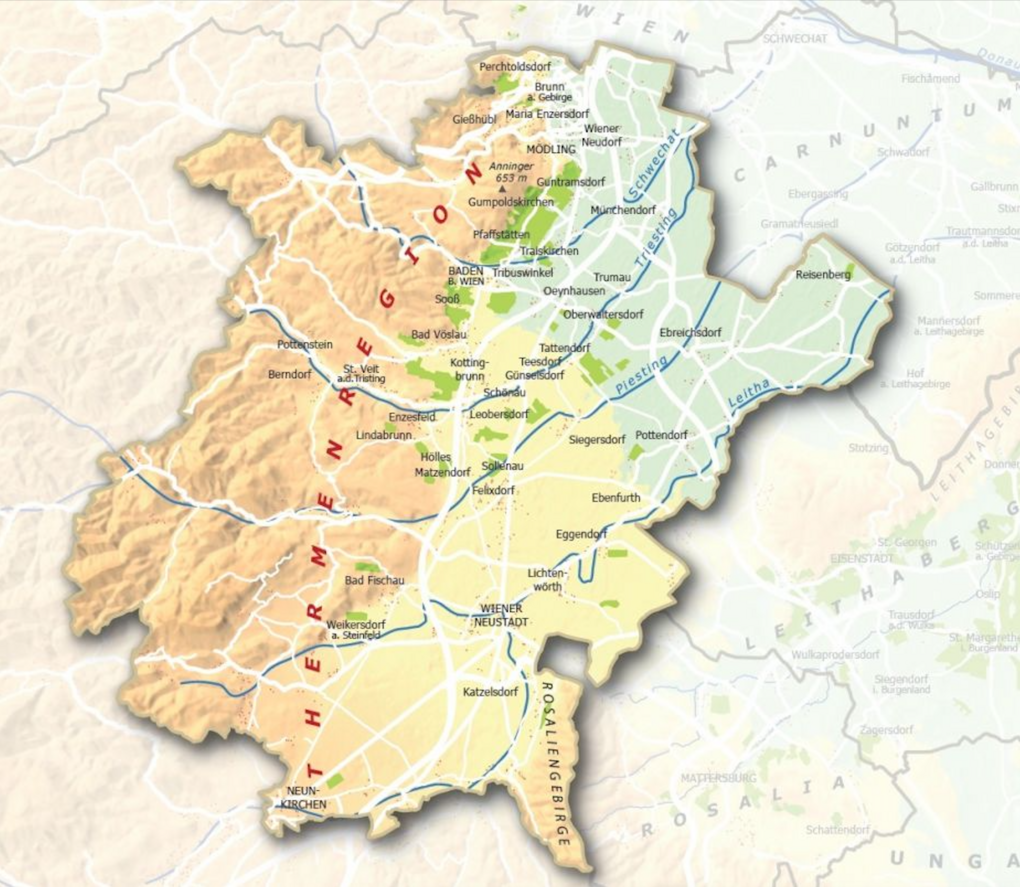 Classic Sites and Site Classification
The Thermenregion is also distinguished by its structure of tiny, old parcels. "Vineyards were classified early on here," Stadlmann notes. "This was at a time when no one wanted big sites because they'd be taxed at rates no wine grower could afford." This historic focus on sites and origins was the catalyst that pushed the Thermenregion growers — which also include Alphart, Auer, Aumann, Hartl, Schneider, and Johanneshof — to approach the ÖTW.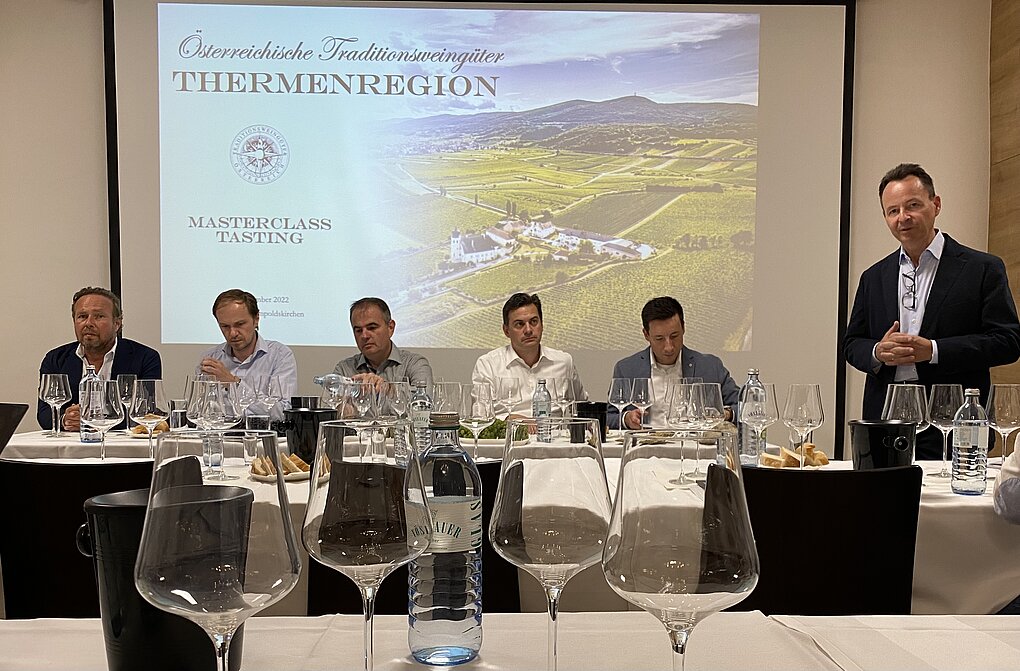 Parallel to these developments, the Thermenregion is the last wine-growing region in Lower Austria to pursue the path to Districtus Austriae Controllatus (DAC) categorization. This designation is granted in recognition of what are deemed to be unmistakable regional characteristics. (The choice of Latin for this term is meant to signify that Austria has chosen not to follow what some see as the problematic German wine law.) While Germany has historically measured quality by must weight, Austria favors a focus on origins, allowing growers to emphasize the quality of a given vineyard site.
With the 2023 harvest, Austria will roll out a three-tier DAC system for regional, village, and single-site wines in the Thermenregion. Varieties considered regionally typical for vineyard-specific wines in the Thermenregion include Zierfandler, Rotgipfler, Chardonnay, Weißburgunder (aka Pinot Blanc), Pinot Noir, and St. Laurent. Grauburgunder (aka Pinot Gris), and Zweigelt are admissible as village-level wines, while regional wines can include Blauer Portugieser, Neuburger, and the field blend Gemischter Satz.
Landauer sees this development going hand in hand with a more authentic expression of these varieties. Take St. Laurent for example, which was long chaptalized to achieve higher alcohol levels even though one of the variety's most notable characteristics is that it naturally only achieves 11.5 to 12 percent alcohol by volume. When Landauer took over his parents' winery in 2016, he stopped enriching the wines. Sure enough, distinctions between sites began to emerge. "Today, I know how our sites taste," he says. "The omission of sugar and 1 to 2 percent less alcohol reveal natural flavors and reflect origins." Fred Loimer also sees St. Laurent's strengths as a light, characterful red wine. "Throwing sugar at it is not the best idea," he notes.
Success Stories
In the pre-war era, white wines from the Thermenregion were the most prestigious and expensive worldwide after German Riesling. They remained hits on the export market until the 1970s. That old-school wine style is one that Hannes Reinisch, a fourth-generation grower and the oldest of three brothers at the family's Johanneshof estate, has back in his sights. But not the high sugar or alcohol levels. "Back then, wines spent a year in wood casks. They went through malolactic fermentation and whole berries were co-fermented: a bucket of intact grapes was added to a 700-liter cask for tannins and structure," Reinisch explains, relating accounts from Gottfried Schellmann, who had, to that point, even worked with a rare but traditional Baumpresse, or "tree press."
He sees the classic Gumpoldskirchner cuvée of Zierfandler und Rotgipfler as a good model: Zierfandler with its later ripening and higher acidity and freshness, Rotgipfler with its volume and power. Loimer, too: "Gumpoldskirchen is a prime example of village wine. It's true wine tradition from multiple varieties." He's already imagining an Erste Lage Cuvée Gumpoldskirchen – Burgundy style, naturally.
Reinisch's approach is region before variety: "Site is origin." Village-level wines are the future as he sees it. Bernhard Stadlmann takes a somewhat more nuanced view. The village style appeals to him as a way to present a continuous product profile across vintages and to demonstrate a certain stylistic perspective. "For me, the individual varieties from the single sites are exciting because the two varieties, planted in good, suitable sites, express themselves so differently," he says.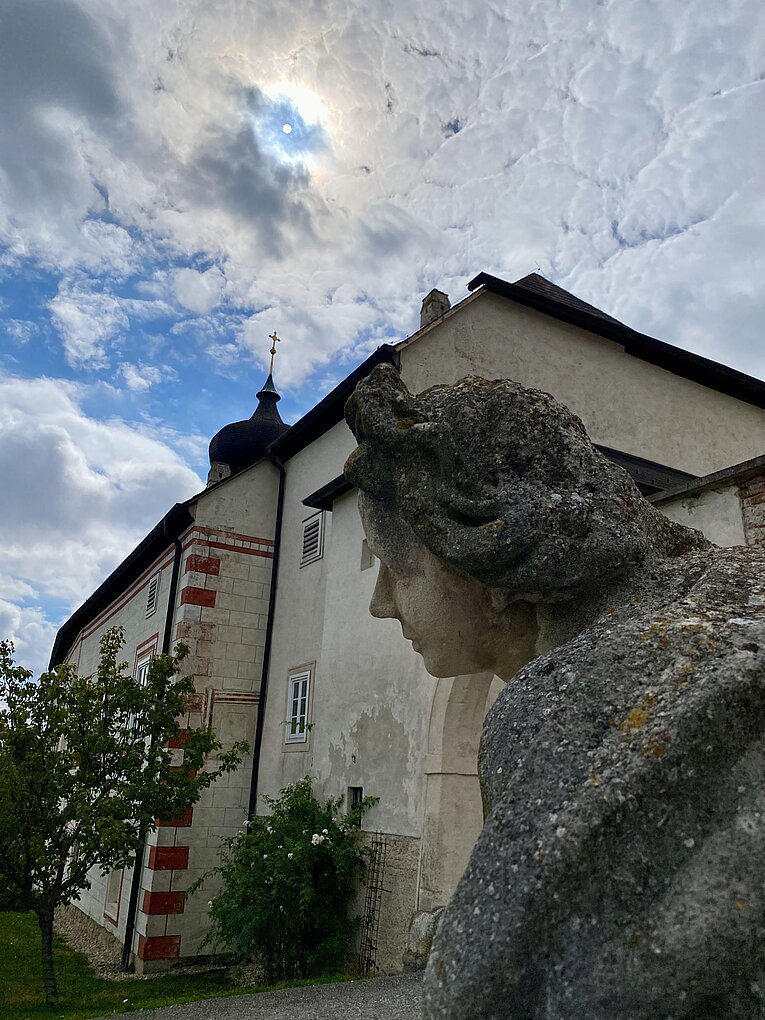 Golden Past, Green Present
Eight of the nine prospective ÖTW Thermenregion growers already farm organically. (The ninth carries the Sustainable Austria certification, the minimum standard for ÖTWmembership.) These roots go deep. As early as the 1970s, Stadlmann's father had begun gathering experience at biodynamic pioneer Dr. Bürklin-Wolf in the Pfalz as well as in Alsace. The estate was certified organic in 2006. Landauer-Gisperg has been farming organically for 17 years. Hannes Reinisch, whose estate has been organically certified since 2013, started transitioning in 2004. At that time, the drive to convert came both from a desire to break out of a vicious cycle and to highlight the origins of his wines. "Spontaneous fermentation only works when systemic materials" — i.e., chemical vineyard treatments — "are dropped," he believes. Before converting to organic farming, every year he was told he needed something else that also cost him 10 percent more. That, he thought, can't be.
Meanwhile, a number of growers are on their way to Demeter certification. Loimer, who has worked biodynamically since 2006 and is a member of respekt- BIODYN, is pleased by the growers' approach. "Working organically is a super statement from the group!" he says. "It also shows the fantastic conditions in the Thermenregion. I don't think the growers in the Thermenregion can even spell peronospora," he says with a wink. Oidium can be a problem and Zierfandler is susceptible to botrytis. But the warm and ventillation — the wind that drops down from the Vienna Woods can have storm-like strength, literally whipping the vines dry — mean it's possible to work organically with substantially less plant protection.
Johannes Gebeshuber is feeding off this dynamic to push a regional initiative called "Gumpoldskirchen goes bio." The group's vision: within ten years, all farming and public spaces — not just viticulture — should be converted to organic practices. One-third already is, largely thanks to growers like the new members of the ÖTW.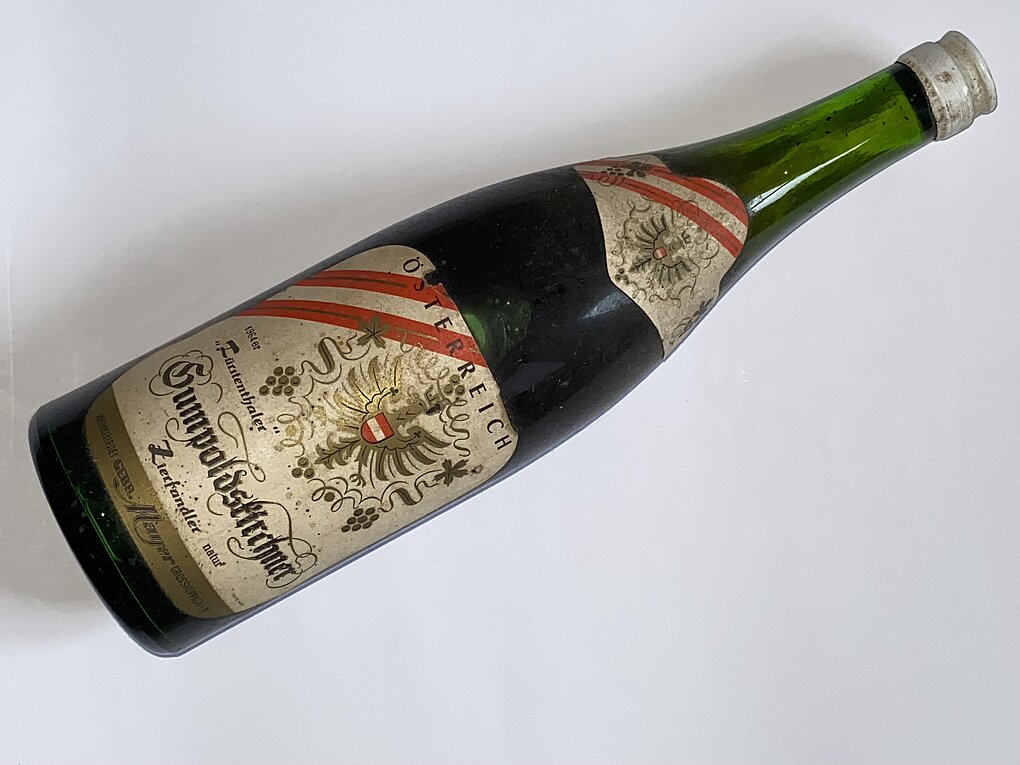 When the World Came to Gumpoldskirchen
It was at the 1855 World Exhibition in Paris, most famous for the classification of Bordeaux, that the Thermenregion first drew international attention. Gumpoldskirchen vintner Friedrich Faseth took the prize for best white wine, with the award personally presented by Napoleon III. The Stadlmann family's wines were decorated as well. Two years later, Faseth scored another gold, singled out from among 9,000 wines submitted to the competition.
The traffic was two-way. France made important contributions to the Thermenregion as well. Robert Alwin Schlumberger, cellar master at Ruinart Père & Fils in Reims, traveled to Bad Vöslau in 1842 and established his winery to make méthode champenoise wines there. In 1859, he sent his wines on a round-the-world trip under sail to prove their stability. Three years later, his Vöslauer sparkling made it onto Queen Victoria's wine list. He also introduced wire trellising, while the wire baskets that cage sparkling wine corks were developed in the Thermenregion. Now Loimer is contributing a new chapter to wine history in the region, putting varieties like Pinot Noir and top-echelon traditional method sparklers that reflect village or even single-vineyard characteristics front and center.
Even Germany looked reverentially in the direction of the Südbahn. The country's most famous musical son, Ludwig van Beethoven, was a frequent Thermenregion visitor. Historians believe Zierfandler offered him a local, affordable alternative to the Rieslings of his home on the Rhine. In the Mosel, Thermenregion wines were described as "the good Lord's wine." In 1925, readers of the Deutscher Weinzeitung learned of "the glorious sites in Gumpoldskirchen, Pfaffstätten, Baden, Vösslau, Sooß, etc., where wines thrive that are among the best anywhere." Ried Wiege, a Gumpoldskirchen single vineyard, was taxed at the highest rate in the German Reich, right alongside the Mosel's renowned Bernkastel Doctor.
The Viennese and their love of excursions also left their mark on the Thermenregion. There is evidence that as early as 1380, when the cornerstone of a public wine establishment serving homemade wines was laid in Gumpoldskirchen, they were finding their way to the gentle hills and thermal baths that give the region its name. Empress Maria Theresia promoted the region and it was her son Joseph II who famously issued the Empire's wine tavern decree in 1784, permitting growers to serve wines to the public from their own premises, giving rise to the wildly popular tradition of the Heuriger and Buschenschank. In 1840, Emperor Ferdinand approved construction of the rail line that would connect Vienna with Triest. To protect the area's vineyards, he ordered a tunnel be dug through parts of Traiskirchen, sparing sites like Mandel-Höh, even today a legendary holding of the Stadlmann family.
Hannes Hofer, a young grower from Gumpoldskirchen, sees the tradition continued with a very modern twist: "Ausg'steckt"— the local term for a seasonal wine tavern — "is pretty much the first wine bar pop-up ever!" It's both cult and culture, although it's also very labor intensive. But for him, it's an ideal customer platform. "You can taste and eat without any pressure. If you like what you find, you can buy a few bottles." It can get tricky for growers in the autumn, when good weather demands all hands on deck for harvest but the visiting Viennese also want to soak up the last warm rays of sun.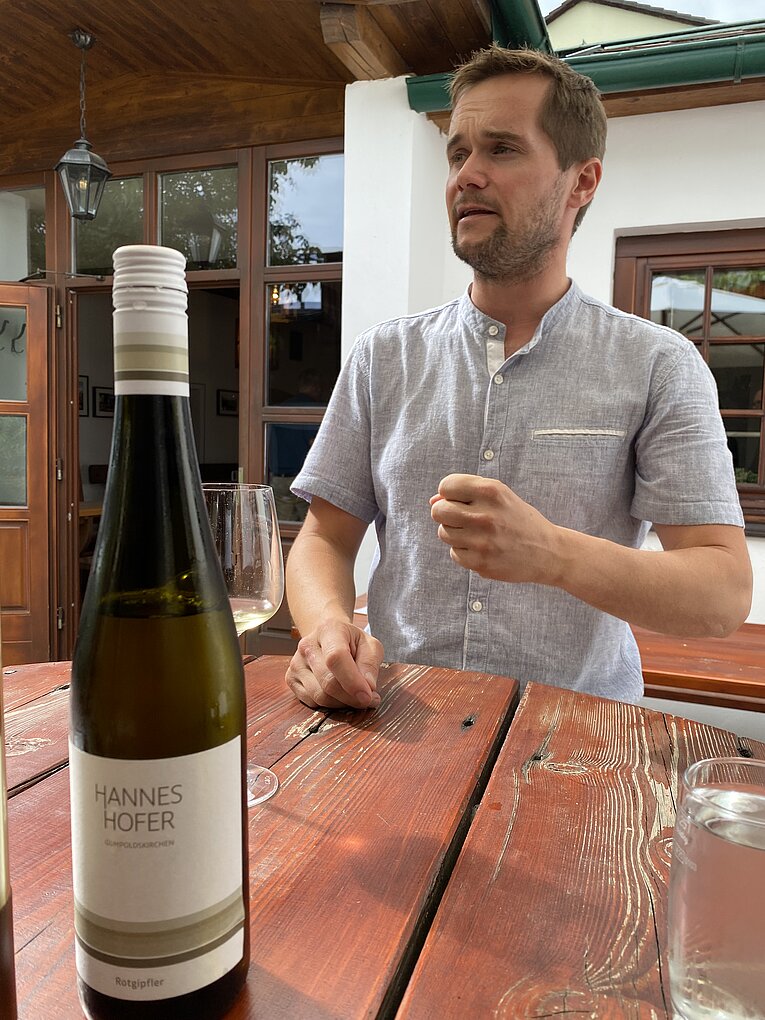 The ÖTW's ambitions for vineyard classification and the inclusion of all wine-growing regions along the Danube has become a driving force in the movement toward a national classification system that will likely soon be anchored in Austria's wine law. From the ÖTW's perspective, it's a great step forward that the Erste Lage designation may soon be opened to non-member estates. To this end, there's a bill before the Austrian parliament that will decide this, along with many DAC amendments. "The ÖTW has done the groundwork for a public classification and now is handing this task to the state," says Michael Moosbrugger. "At the same time, the ÖTW is working toward Austria-wide representation to make what started 30 years ago as an association in the Kamptal and Kremstal into a national movement."
After many years of waiting in the station, there is now light at the end of the tunnel for the Thermenregion. It's a chance to place a new train on the track to the future, powered by tradition and the ÖTW, which has already picked up speed and become a powerful driver for Austria. The imperial tunnel, which Arthur Schnitzler immortalized in literary history as "the kissing tunnel," could in turn give the Alpenrepublik a new reputation: Austrian wine, kissed by provenance.
Translated by Valerie Kathawala ​