3 Can't-Miss Austrian Sparkling Wines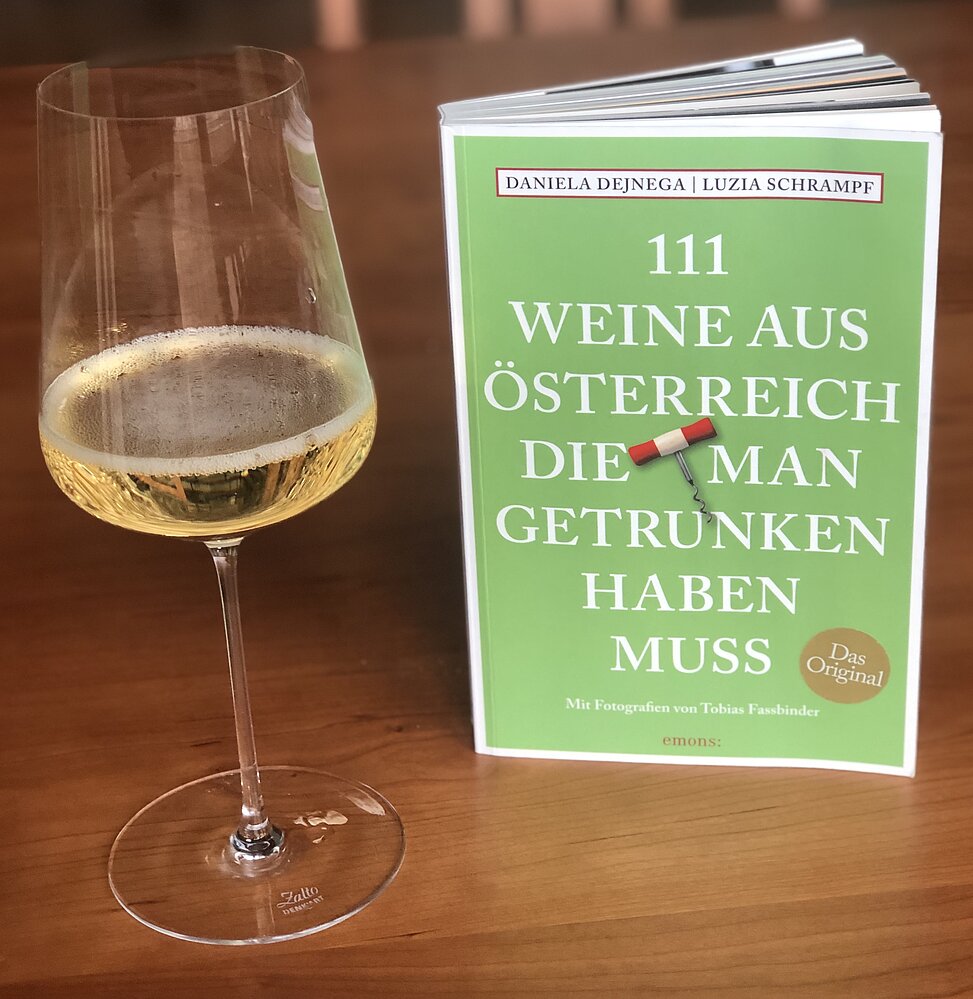 Austrian sparkling wines are filled with adventure, from serious Winzersekt (Austria's answer to grower Champagne) to the refreshing fizz of pét-nat, a style the country was quick to embrace. The adoption of a three-tiered quality pyramid for Austrian sparkling wine in 2015 helped set the stage. The book 111 Austrian Wines You Must Not Miss includes nine sparkling wines that illustrate this effervescent trend. Three I'd like to spotlight here are the outstanding Winzersekte of Ebner-Ebenauer and Fred Loimer, which represent the absolute pinnacle of quality, as well as a pét-nat that was one of the first to make a splash on the Austrian wine scene: Christoph Hoch's "Kalkspitz."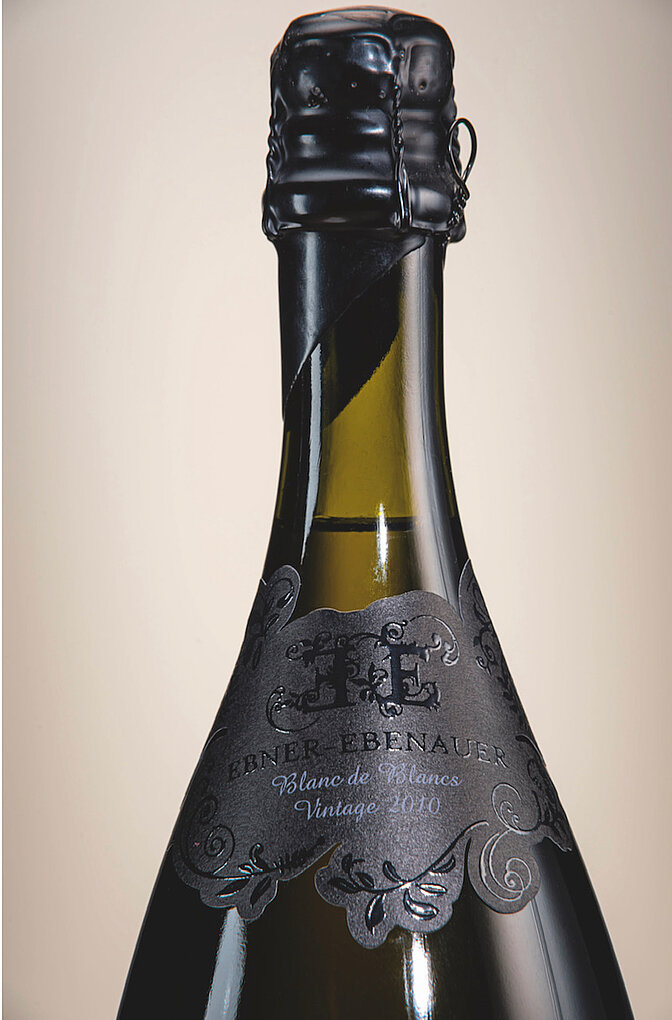 Although the town of Poysdorf and its surroundings, an easy hour's drive north from Vienna, are an important source for base wines, this isn't how Marion and Manfred Ebner-Ebenauer came to the idea of making their own Sekt. They're both great fans of Champagne — Marion adores Krug. And somewhere along the way, they decided to explore the possibility of trying their own hands at it.
In 2006, they made their initial trials; in 2007, things got serious with their Blanc de Blanc. The Chardonnay vines, all at least 30 years of age, are grown on exceptionally chalky soils and harvested entirely by hand. Whole-cluster pressing conveys the most delicate aromas and flavors with little phenolic character, and batonnage shapes the base wine with a fine creamy character. Following a second fermentation in bottle, the wine stays on the lees for seven years to yield a truly extra-fine perlage.
At disgorgement, bottles are topped up with the same Sekt, hence zero dosage. Every step happens in-house. The result is a Sekt distinguished by inimitable texture, a delicate, creamy prickle, and beautiful freshness. The 2008 version earned 95 points from Wine Enthusiast and has continued to garner international attention. It is only made in suitable vintages and typically sells out even before being offered to the public. But to help you suffer the wait, enjoy Ebner-Ebenauer's palette of still wines – including the finest of Grüner Veltliners!
Fred Loimer Blanc des Blanc Langenlois Große Reserve brut nature
Kamptal, Niederösterreich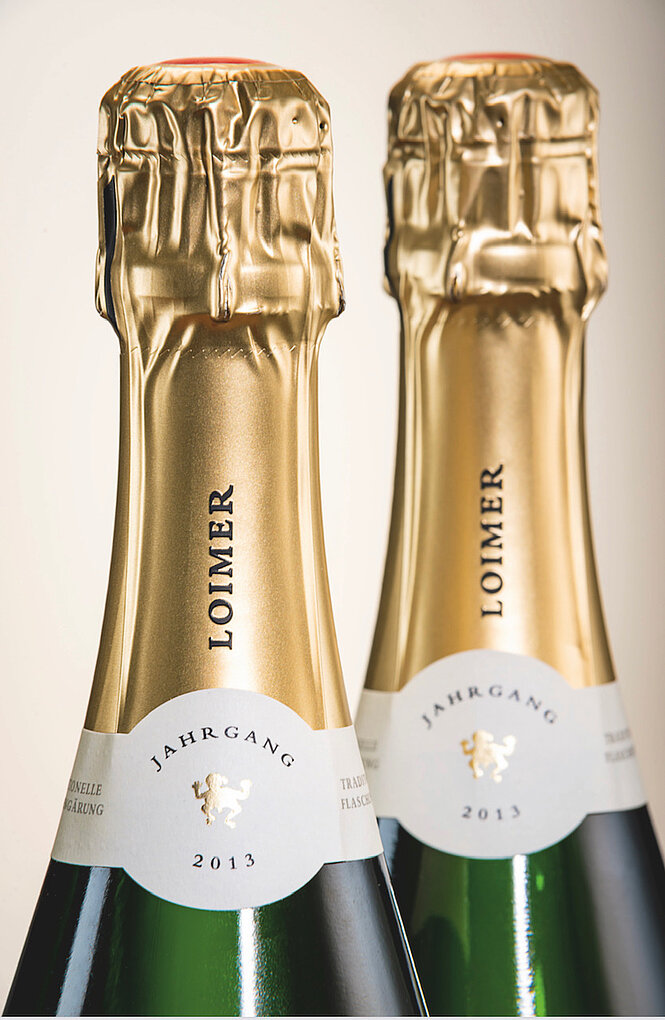 When defining the ultimate character of a Kamptal Sekt, Fred Loimer had to ask himself whether it was about simply making wine into Sekt or rather pursuing the tender intersection of light and effervescence? "The handcrafted elements that the Champagne region developed over centuries to refine sparkling wine cannot be ignored," he reasoned. And today they can be discovered in the Kamptal. In the early '90s, Willi Bründlmayer created the model for Austrian Sekt made in the methode champenoise. Loimer explains that he actually made Sekt back in the '90s. "About 10 years ago, we started thinking about it again," he says.
With vintage 2013 ("also a terrific Sekt year" per Loimer), the time had come. In autumn 2015, he presented his first two. Through leases and acquisitions, he had found himself Zweigelt and Pinot Noir pushing to be made into Sekt. But his real coup was the Langenlois Blanc de Blancs of Chardonnay, a little Weißburgunder (aka Pinot Blanc), and a tiny proportion of Grauburgunder (aka Pinot Gris). This remained on the lees for 48 months and had 3 g/L natural residual sugar, which brings a bewitchingly creamy salinity to the glass, with elegant grapefruit notes underscoring a highly elegant purity.
As part of the vintners' association Respekt-BIODYN, all of whose members are faithful biodynamic practitioners, Loimer grows and makes all of his wines in accordance with biodynamic principles.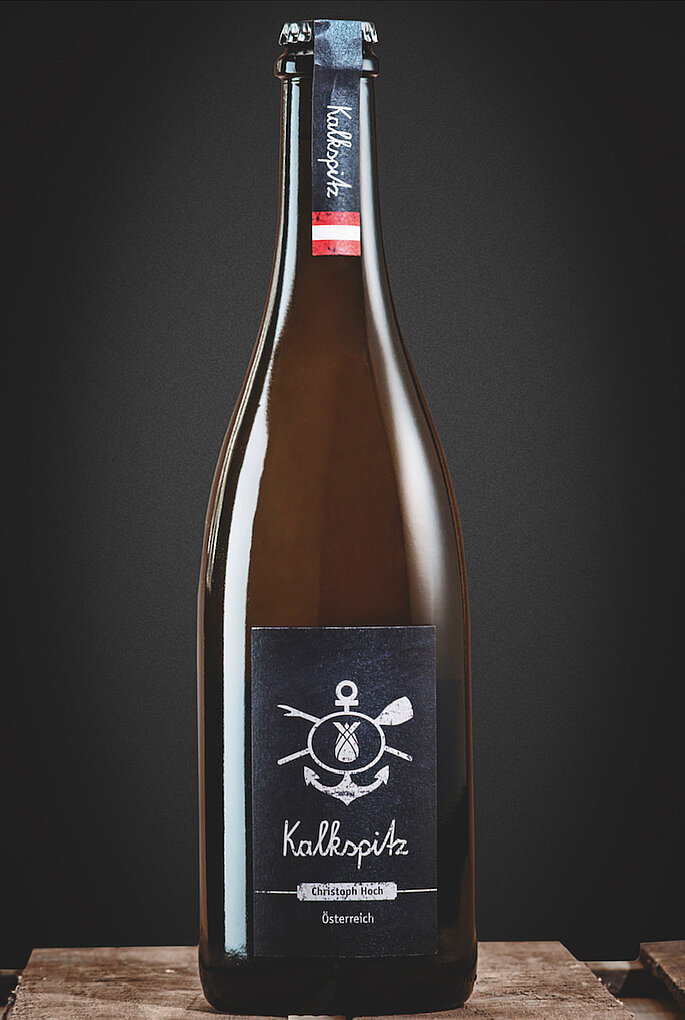 Young Christoph Hoch from Hollenburg in the southern Kremstal was one of the first Austrian growers to take pét-nat seriously. And it all began with a barrel sample from vintage 2012, of which a taster said: "that has such high acidity, you can only make sparkling wine out of it." This was just the spark for a vintner who already bubbles over with ideas. Hoch works biodynamically in accordance with Demeter guidelines, and in the cellar according to the principles of minimal intervention: spontaneous fermentation, no additions, minimal added sulfur. It only then makes sense that he opted for what the French call méthode ancestrale, in which the must is bottled while still fermenting.
The results, according to Hoch, are "surprise eggs." He explains: "The Kalkspitz eludes all control. Fingerspitzengefühl [what we might call intuition or instinct] and experience are necessary. For a dry, fully fermented pét-nat, you need to bottle at the right moment. If the fermenting must is bottled early, while it still has more residual sugar, you risk an over-powered fermentation and unstable bottles. If you bottle late, with too little residual sugar, you risk that the yeasts won't have enough strength to drive the fermentation to completion and you'll wind up with residual sweetness."
Only after three years of experimentation did the first "Kalkspitz" – of Grüner Veltliner, Riesling, and several other varieties – come to market: cloudy from the yeasts, without added sulfur, and with scant bottle variation. It quickly won many fans for its serious fun factor and established Hoch as a trendsetter.
Translated by Valerie Kathawala
The book 111 Weine aus Österreich, die man getrunken haben muss is currently available only in German. It is published by and can be ordered from Emons Verlag, 2019. Authors: Daniela Dejnega, Luzia Schrampf. Photos: Tobias Fassbinder. ​