Eat & TRINK | Alpkäse and Kamptal Riesling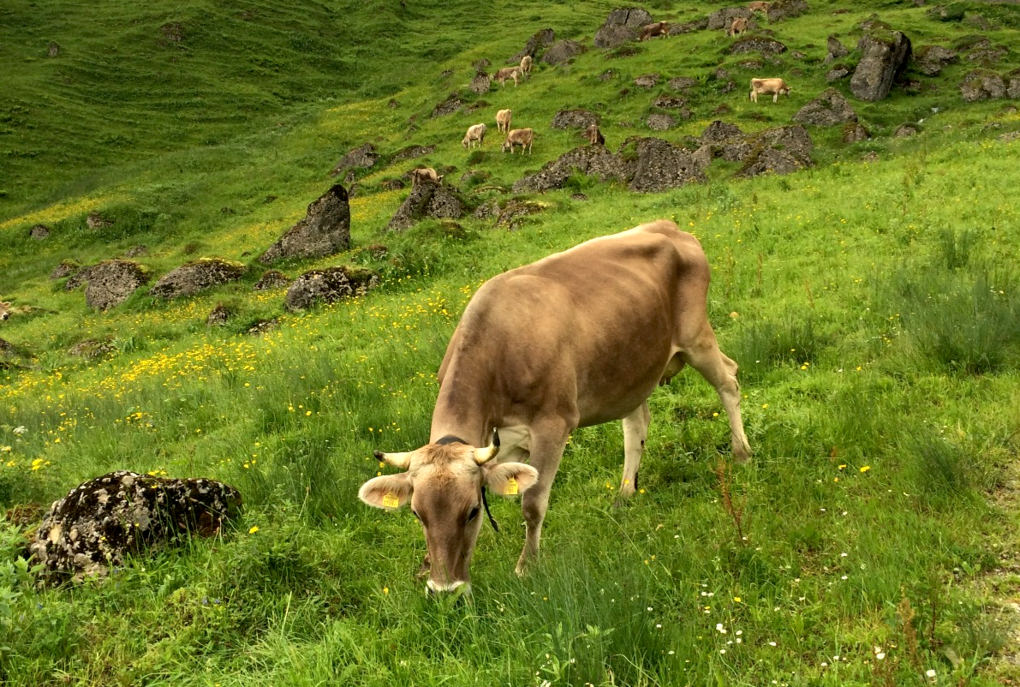 12/14/2020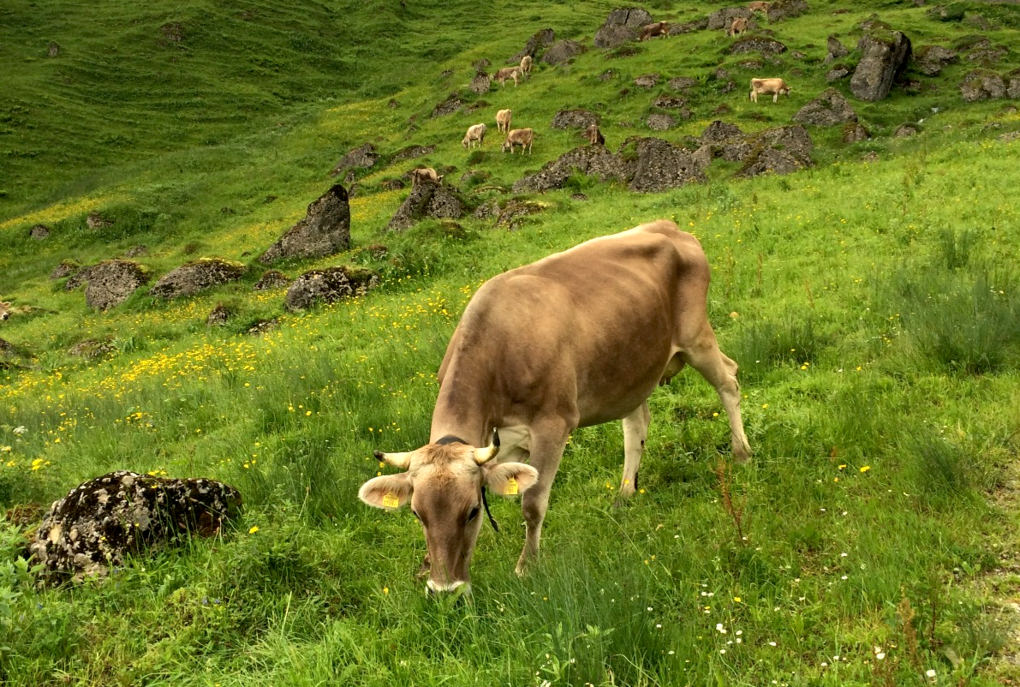 Eat & TRINK | Alpkäse and Kamptal Riesling
By Ursula Heinzelmann
​
The entirely spontaneous, yet infinitely harmonious tinkling of cow bells. The crunching of my boots along a narrow mountain path. The joyous gurgling of a stream winding its way down among rocks, moss, and roots. This is one of my favorite cheese soundtracks. The accompanying "smelltrack" is of warm stables in the haze of first light and earthy, pungent bodies, redolent of the basic facts of life. Wood smoke rising from under a round copper vat. And of course the reassuring, lactic aroma of warm milk and whey, transporting me back… to my mother's womb?
On the face of it, wine and cheese share many parallels. There remains, however, one fundamental and irrefutable difference: while humans can survive without grapes (hard though it is to imagine a life without wine), we can't make it into life without milk. It's our first food and drink, nature's intimate provision to ensure we thrive during our most vulnerable beginnings.
This combination of twinkle and tranquil is there in Schwarz's cheese as well.
Marianne Schwarz is at home on Alpe Helmingen above Hittisau in the Bregenzerwald, the high mountain valley on Austria's far western edge, bordering the great Bodensee. From the end of May through the middle of September, Schwarz and her husband, Hermann, take their 35 Brown Swiss cows up to the mountain dairy, 1,200 meters above sea level. This allows the few arable fields in the village to be used for hay and other crops and takes advantage of these otherwise uncultivatably steep and stony areas. It's a traditional practice known as transhumance: a symbiotic relationship between ruminants and humans that allows both to survive in otherwise forbidding mountainous landscapes.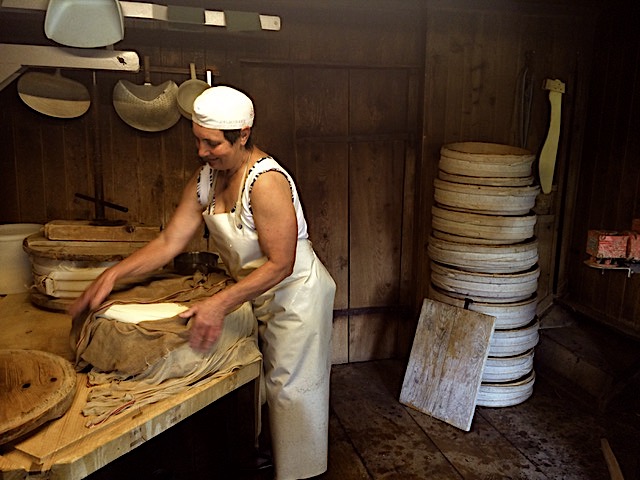 For a hundred high-summer days, life revolves around caring for pastures and animals, milking and cheesemaking — and catering to curious hikers like me.
"Of course there's always a lot to do," Schwarz told me as we sat on a bench outside the shingled building that houses the dairy, milking parlor, and modest living quarters. "But as soon as I come up here, I'm a completely different person, just as the milk is completely different!" Her dark eyes sparkle and she exudes a deep calm reminiscent of the animals munching and meandering nearby.
This combination of twinkle and tranquil is there in Schwarz's cheese as well: made once a day, from raw, untreated milk using mostly wooden tools, and maturing in 30-kilogram wheels in the dairy's natural cave over a period of nine months.
The Helmingen cheese is dense, yet never dry, the rich milky flavor gives way to a mellowness that reminds me of fresh nuts, enhanced with something fruity — dried apricots, perhaps? Schwarz uses her own whey-based culture for the cheese, a once-common method that is rapidly becoming the exception rather than the rule — and calling to mind the winemaking debate between wild versus cultured yeasts.
Helmingen is unquestionably a terroir cheese. One that rises and soars like the swallows riding the mountain updrafts when paired with a dry, mineral, terroir Riesling.
The 2019 Langenlois Riesling from Stefanie and Alwin Jurtschitsch echoes those natural, flowering pastures, their mineral complexity, and is driven by a quiet, round acidity. Despite all the attention to detail, of focus and precision, both cheese and wine remain wonderfully, solidly grounded — and they dance with each other. The wine's acidity reminds the cheese of its origins, picks up the lactic acid now hidden quite deep down, and combines its own fruit with those glorious aromas that Alpine cheeses develop with time, reminiscent of tobacco leaves and the finest dried apricots.
Eat me, drink me – and simply be.
​