Roter Veltliner: Comeback of a Diva?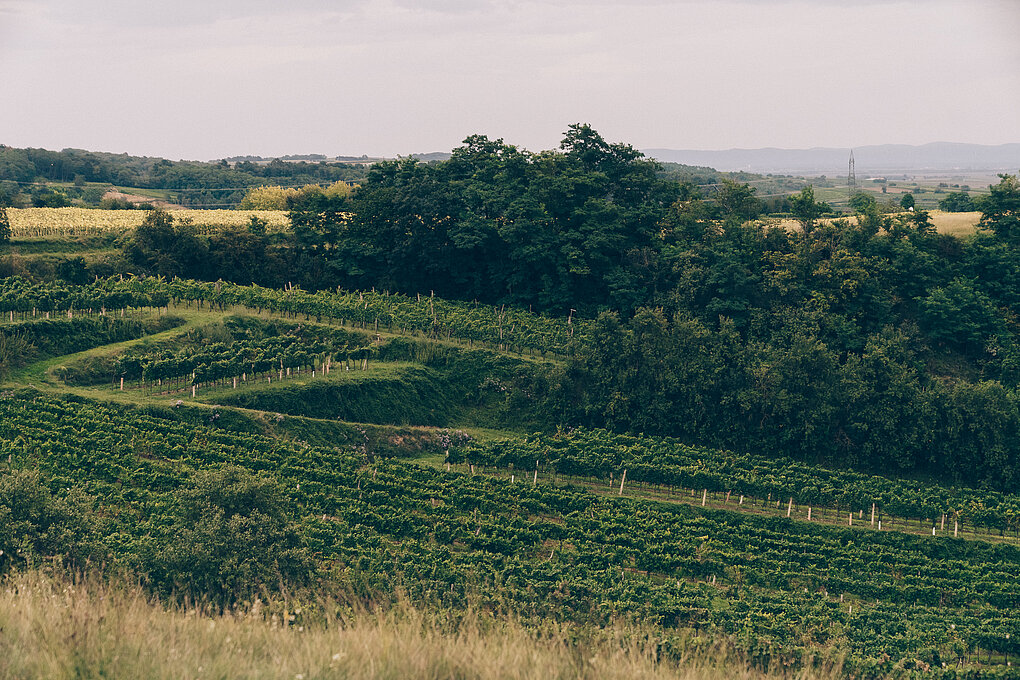 Though its name suggests otherwise, Roter Veltliner isn't a red wine grape at all. Yet at maturity the grapes do take on a scarlet hue. And this juxtaposition is precisely what captivated Austrian winemaker Toni Söllner: "Even as a child, I was fascinated by Roter Veltliner. The grapes were red, but the wine they made was colorless." Söllner's organic estate is in Wagram, Roter Veltliner's home turf. He has restored 2.5 ha to the old autochthonous variety. Söllner is not alone in his engagement on behalf of the rarity, but rather is one of 10 Austrian organic growers who have banded together to restore the attention they believe this variety deserves. They call themselves Roter Veltliner Donauterrassen and have invested considerable energy in research into and furtherance of the grape.
Mysterious Ur-Variety
First things first: Roter and Grüner Veltliner are unrelated. Along with Traminer (aka Savagnin) and Heunisch, Roter Veltliner is one of Europe's ur-varieties, albeit one with limited regional significance. It's thought to have come from northern Italy via the Romans; its genetic origins are an unsolved puzzle. It has also been proven to be the parent of homegrown Austrian specialties from Rotgipfler to Zierfandler, Neuburger to Frühroter Veltliner.
Like Austria itself, Roter Veltliner had its heyday under the Habsburg monarchy. During this period, the grape was at home in all the Empire's wine regions. To this day, a few vineyards in Hungary, the Czech Republic, and Slovakia remain planted to the variety. Yet, by the first decade of the 21st century, vineyard area devoted to Roter Veltliner had shrunk to less than 200 ha, although a few growers had alreay begun to replant it. Today, these vineyards are distributed throughout Lower Austria – in Wagram and the Weinviertel, with a scattering in the Kremstal and Kamptal.
Vital but demanding
Roter Veltliner needs warm sites, ripens late, and yields variably. Moreover, its clusters are generally exceptionally compact and susceptible to botrytis. This raises the risk that its berries may burst in autumn, allowing rot to take hold quickly.
The variety is also very demanding in the vineyard. "Roter Veltliner is a diva and its vigor brings with it a great deal of work. The shoots can, theoretically, reach five to 10 meters in length," notes Wagram grower Josef Bauer. "They also have difficulty twining around wire trellising, which makes binding problematic. On top of that, they need intensive canopy management and yield regulation."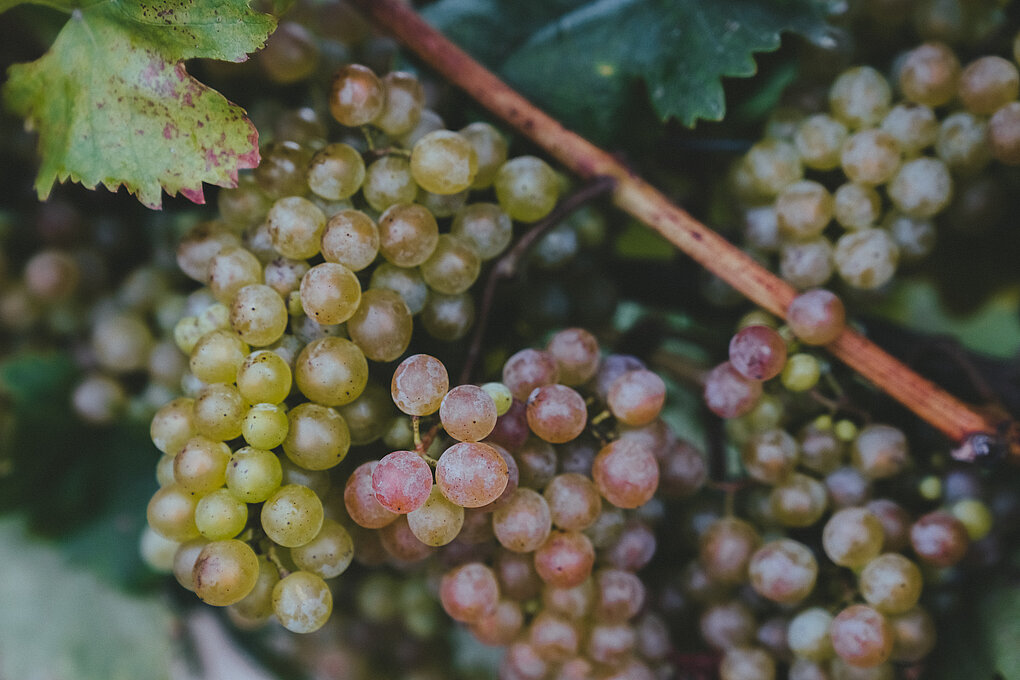 For these reasons, growers turned their backs on Roter Veltliner. Within a few decades, the variety virtually disappeared, giving way to the more accommodating Grüner Veltliner.
But not at the Kremstal's Mantlerhof. "Roter Veltliner has always been of great significance to us," explains the young Josef Mantler, with considerable pride, "like an especially valued family member." At a time when almost no one was cultivating Roter Veltliner, his grandfather persisted. "My father went on to make it renowned as a specialty variety in Austria and abroad." Today, you can find as many as seven different Roter Veltliner bottlings in the Mantlerhof lineup. "Even those of us in the younger generation have totally fallen for the variety," Mantler laughs, "and meanwhile we even managed to convince our parents that we know how to 'do' Roter Veltliner."
Rich, but refreshing
Toni Söllner makes a science of matching site and variety. "The original diva is our favorite variety by choice. We were able to select loose-berried vines from our ancient vineyards and plant them in our sand and gravel terraces where the Danube once flowed." These gravelly, well-drained soils temper Roter Veltliner's powerful vigor since they offer the vines fewer nutrients than the Wagram's typical loess. In fact, Roter Veltliner shines in poor soils, making for wines that are lighter on their feet, Söllner notes with satisfaction.
The variety does tend toward an excess of richness and power, yielding concentrated, extract-rich wines. But when planted on a carefully selected site and tended with care, it can develop a lively acid structure, retaining Trinkfluss and balance even when it reaches higher alcohol levels. When young, its typical spectrum of aromas and flavors span from ripe stone fruit to honeydew melon, almonds and oranges through exotic fruits. It is also capable of surprising ageability. The top wines mature outstandingly well and can easily last a decade or two in the cellar. Over the years, they gain in complexity, develop herbaceous and floral notes, and refine their balance.
Fit for the future
As noted, Roter Veltliner feels its best on warm sites. The late-ripener also tolerates heat and drought superbly. Its reddish, rather thick skins protect it from sunburn. These characteristics make it a cause for hope in our era of climate crisis. To make the variety even fitter for the future, growers in the Slow Food group select and propagate especially vital vines. "Intravarietal diversity is a form of life insurance for the possible changes to come," the group states. This is designed to make the variety even more independent of the effects of weather, global warming, and the actions of the growers. Gathering and disseminating information and passing it on to the next generation is their chief goal.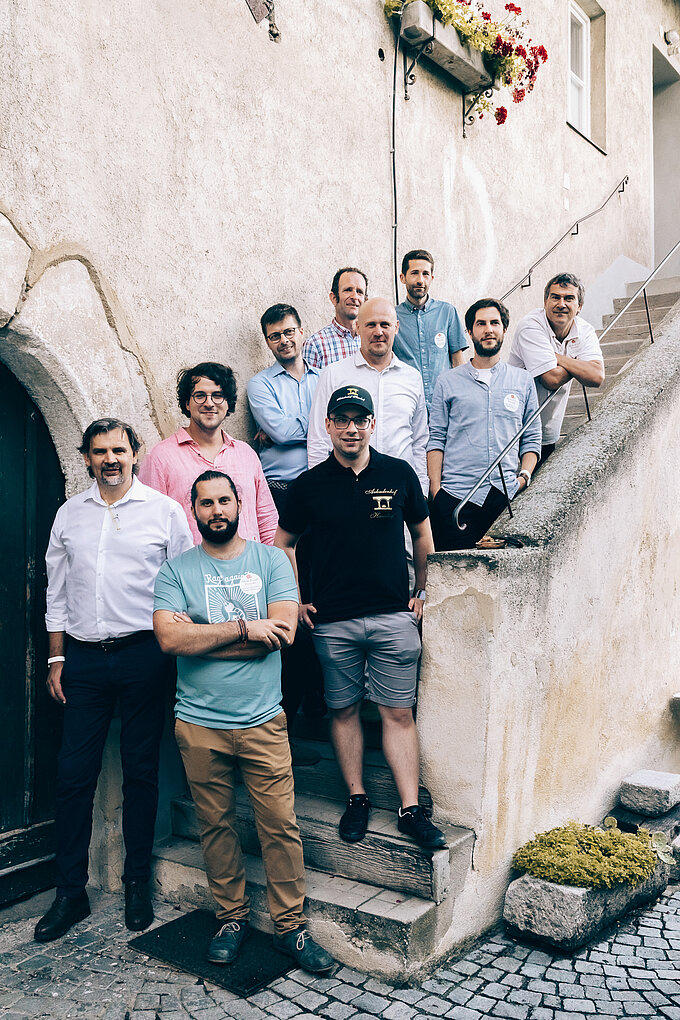 Demeter-certified grower Fritz Salomon of Gut Oberstockstall only began planting Roter Veltliner five years ago. This summer, he brought his first bottle of Wagram's traditional variety to market and expressed pleasure with the result: "According to old cellar records, for decades, Roter Veltliner was raised in our casks as a monovarietal wine. In the '60s, Roter Veltliner disappeared from my father's cellar book. Now, fresh and young, it's back with [our] Roter Veltliner 'Halterhaus.' We're immensely happy!" Young Weinviertel grower Martin Obenaus sees Roter Veltliner as a showcase grape for the biodynamic approach to viticulture: "Biodynamics makes possible earlier and more balanced ripeness with low alcohol content – thanks to its freshness and acidity, my Roter Veltliner is lively and long-aging: the way I like it!"
I will survive
The vintners of the Roter Veltliner Donauterrassen group aren't the only ones who value the variety again. Its survival appears secure; the groundwork has been laid for a comeback. If we're honest, even if the vineyard area dedicated to it were to climb from 200 ha to an unlikely 300 ha in the coming decade, Roter Veltliner would remain an absolute rarity on the market. But thanks to the export-friendly efforts of its growers, the chances look good for those wanting to get to know the variety better to get hold of a few bottles, even abroad. ​