​
Was everything really better in the past? Well, people were at least more patient. Vaccines were developed over the course of years. Under Communism in eastern Germany it could take up to a decade to get a car. OK, bad examples. But even food and drink were given more time. Today, fermentation and preservation are back on the front burner in kitchens — and in cellars, too. 
Vintners typically work within the natural rhythms of the year, giving their wines time in cask or tank until just before the next harvest. But some are stepping deeper into the past to explore a form of timelessness called non-vintage. Among them are four vintners from the Kremstal and Kamptal in Austria: Christoph Hoch, Fred Loimer, Urban Stagård, and Alexander Zöller — individualists united by one goal: to allow their wines to develop character and expressive strength, naturally.
How many years does a wine need?
Fred Loimer is an Austrian pioneer of biodynamic farming, as well as of orange and sparkling wines. For some time now, he's been working out his ideas for non-vintage through his passion for Champagne and his own Sekt. In Champagne, of course, unlike in Austria, producers never gave up making multi-vintage wines alongside exclusive vintage editions.
In many parts of the wine world, multi-vintage blending was long looked down on. Recent years haven't presented any bad vintages and it's been a while since anything had to be "covered up" — as was once the case with non-vintage, blended wines.So it seems high time to remove lingering prejudices and put non-vintage in the spotlight as a natural method of creating balance.
"It seems high time to put non-vintage in the spotlight as a natural method of creating balance."
Loimer has been intently focused on low-intervention wines for years. He saw great potential for achieving greater depth and tension through multi-vintage blending. The combination of a fresh vintage with a more mature one adds a new dimension to a wine, he says.
When he stumbled on accounts in a wine diary from 1864, he found his approach confirmed. "Aside from the cultural value and beauty of the Birringer family diary," Loimer says, "what appeals to me is that the questions they were asking then resemble those we are asking now." A century and a half ago, finer wines were vintage wines, as the diary also shows. Most wines of the time, however, were non-vintage. And most wineries also functioned as Heuriger, or wine taverns, or supplied cooperatives. The remaining growers sold their harvests themselves, mostly in two-liter bottles — so-called Doppler. And all were without a vintage.
Loimer thinks non-vintage makes sense, especially for his natural wines. "Today, entry-level and basic wines have a better quality. And that plays right into the theme of finding balance between the vintages," he says.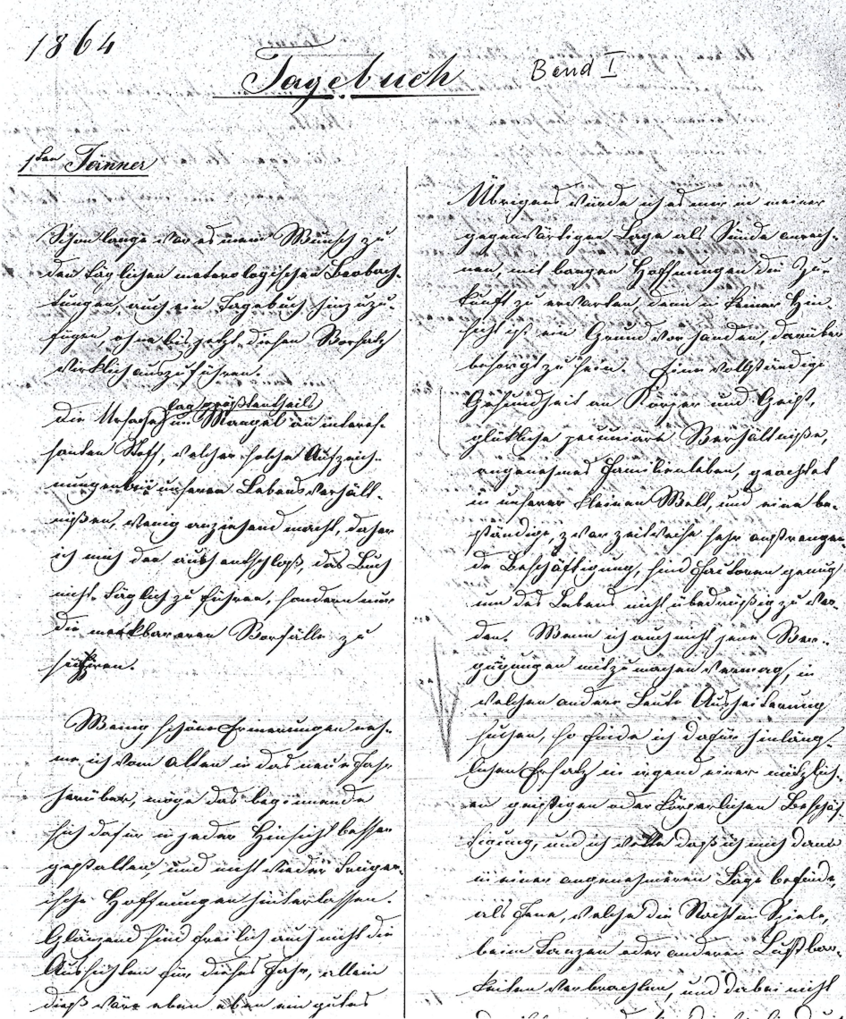 All-in on non-vintage
Christoph Hoch, an energetic young grower in Hollenburg in the Kremstal, has converted almost his entire portfolio to non-vintage — whites, reds, rosés, and sparkling. And he gives even his vintage wines time, holding them back for up to eight years before release. "You can create a complex wine that's not too high in alcohol and plays with contrasts, a wine that is simultaneously youthfully fresh but also ripe and solid, a wine with body and breadth but also with crunchy acidity, soft and yet with tannin and grip," Hoch says of the non-vintage approach. He also strives for structure even at moderate alcohol levels. His biggest wine clocks in at 12% abv; most hover around 11%. Blending various vintages and using wines up to three years old gives him that freedom. But he works vintage by vintage in the vinification.
At home and behind the bar, non-vintage wines offer an added advantage, Hoch points out: "You can uncork a bottle and the wine is immediately approachable. Conversely, the wines are also used to being 'open' through their long elevages and little to no added sulfites, which make them not only stable, but capable of continued development over more than two weeks." This removes the problem of either having to drink a wine immediately for fear it will fall apart or needing to give it a lengthy decant.

Loimer notes that "especially among growers who work organically, there's a strong effort to bring their basic level wines to an easy-going drinking level," he says. "You don't need giant glasses or to let the wine breathe for a day, or to take as much time pondering what the wine is trying to say. You simply get an unadulterated, natural wine that goes down easily!"
Origins regain visibility
Beyond the sensory, it is origins that fascinate Hoch. Finding a natural way of expressing these is crucial to him. The climatic variability that vintages initially show fades into the background with growing maturity. Origins regain visibility."Climate dominates soil when the wine is young," Hoch says. Vintage extremes — such as those of '08 and '09, '10 and '11, and '14 and '15 — which have tended to follow one another, can be balanced out. Then soil takes over the expression, and vagaries of weather are forgotten." He would like to taste these vintages today, but holding wines then was "totally unusual," he says.
"My Opa always said: 'One in the cellar, one in the bottle, one on the shelf.'"
For smaller wineries, holding back wines has always been a form of insurance. Hoch learned this from his grandfather. "My Opa always said: 'One in the cellar, one in the bottle, one on the shelf.' If you have back-vintage reserves in the cellar, hail and frost don't hit you as hard." So now Hoch stores single vintage wines in neutral casks (new ones are less conducive to transmitting origin) and one to two months before bottling, he blends these into stainless steel tank and leaves them to regain their neutrality.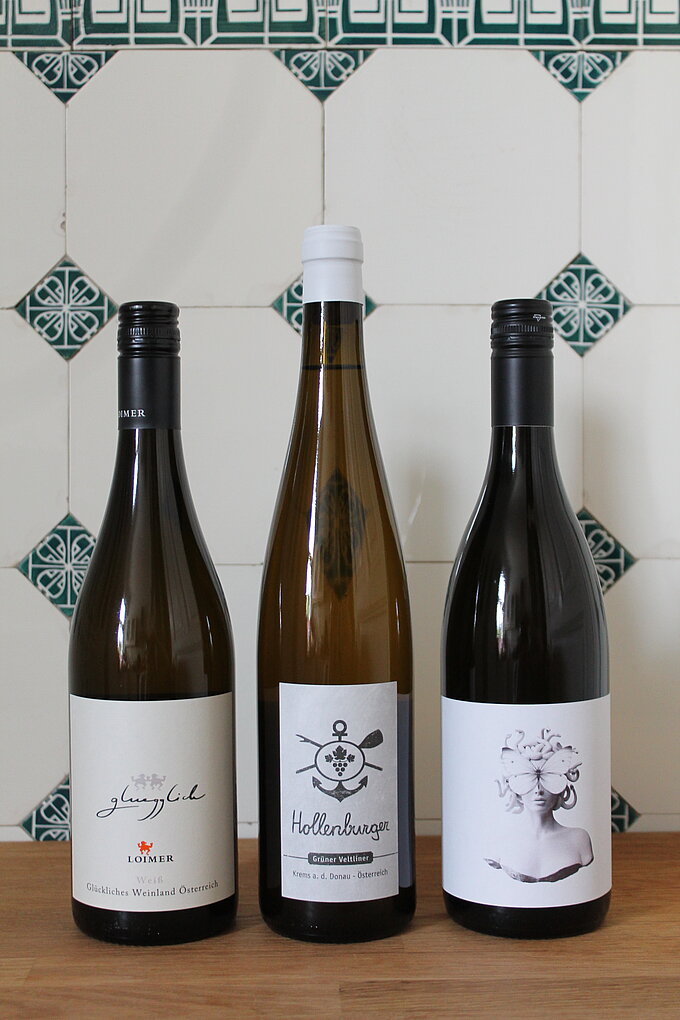 With "Bankert," Zöller uses the solera process, the one made famous by sherry, adding fresh wine to vintages in cask year by year. His first bottling contains vintages '09 through '17. "I never felt the pressure to have the latest vintage in bottle by December," he says. "The earliest bottlings happen in May or when I think the wines are ready." 
Zöller, originally from Salzburg, with roots in the Kremstal, follows his own path, but his drive also comes from traditional values. "Working non-vintage is exciting, you can balance out ups, downs, lots of acidity, and under- or over-ripe years. It's like a Gemischter Satz, except not from a blend of varieties, but of vintages."
"It's like a Gemischter Satz, but of vintages."
Zöller's vineyards are strewn throughout the Kremstal, but he found one that hadn't been cultivated for years, filled with vines that are some 90 years old. Yields do not exceed 2,000 liters per hectare. "I was just lucky no one wanted it," he notes.
With sherry, a pyramid of casks is used for the solera process. But Zöller concentrates it all in one big barrel. The only intervention he's made since 2009 is a one-time removal of a layer of sediment. Over the years, several liters have evaporated, and, with the minimalist approach Zöller takes, flor (a layer of yeast cells that naturally form on the surface of the wine in cask) develops, protecting the wine from oxidation. But in the big cask, this only has a marginal effect, he reports.
"In a year when everything goes well, blending isn't always necessary," he says. "But you can get structure even from a difficult vintage where the grape material doesn't lend itself to skin-fermentation. When even sorting and cleaning don't do the job, and juice and skin can't be combined, the tension and tannins from a previous vintage are still there, even if the current vintage is a little thinner." His favorite example is 2003, one of the hottest vintages on record in Europe. "It has so little acidity, it's a drama for aging. But together with an '04, it would've made a super non-vintage wine."
A "natural" way to support natural wine

"In the past, there were no wine treatment possibilities," Zöller notes. "A fresh vintage couldn't be hidden or smoothed out with a little powder or other remedy. Resourceful vintners kept reserves of Beerenauslesen or even Trockenbeerenauslesen in the cellar to balance out wines that needed it." This all became superfluous with the advent of industrial wine. "But now that we're moving away from technical-chemical winemaking," he says, "and with the focus on 'less is more,' nature is giving us this possibility — through time."
"Why does it make sense to return to organics and biodynamics?," Loimer asks. "Because the catalog of possibilities in viticulture has become so vast. Small wineries have to make clear statements: 'We don't do those things: that's the wine industry, not us!' Consumers may not always be able to tell by what's in the glass because industrial wines are perfectly made beauties. We need to make wines that clearly show they are the result of craft and leave the rest behind."
Loimer sees this in his Sekts, too. The higher the percentage of more mature vintages, the more complex the wines. This is why, in 2013, he started to uses 30% back vintages in the form of older cuvées. Now a part of the cuvée is always held back for the next. "I think wines that stay longer on the lees and are more mature have greater complexity and more facets aromatically, with a markedly more intensive depth of flavor." 
Urban Stagård, another biodynamic grower working in the Kremstal, takes a very pragmatic approach. He knows Austrian and Scandinavian wine drinkers (Stagård is Austrian, with Scandinavian roots): The former want things spritzig fresh, the latter more relaxed, and preferably natty. 
He started working non-vintage in 2015. He called his first non-vintage — a red that brought together '15, '16, and '17 — "Barriquade." The name made a clear statement. His latest, a white from the '18 and '19 vintages, goes by "Medusa" and represents an effort to bring together the tastes of both countries and to promulgate a more balanced taste profile. "It's not about 'New, new, new!' It's simply about good flavor and Trinkfluss," says Stagård, deploying the German word for wines of compulsive drinkability. Here, too, the name Medusa says a lot: death should come not from beauty, but in joy.
Labeling for acceptance
One thing that unites all natural wines is labeling. Fred Loimer takes a sporting view and tries again and again to get his unconventional wines "approved" with an official control number. It's not that he needs it. "The wines are accepted as Landweine," he says, "And I also think labeling wines as being from 'Weinland Österreich' is a lovely designation of origin." He's been so pleased with his non-vintage wines that he's turned this into "Glückliches Weinland Österreich" — or Happy Wine Country of Austria. 
The common thread of non-vintage is a new form of quality wine that generates excitement and is uncomplicated but not superficial. All in all, it sounds like the perfect time for a two-liter revival.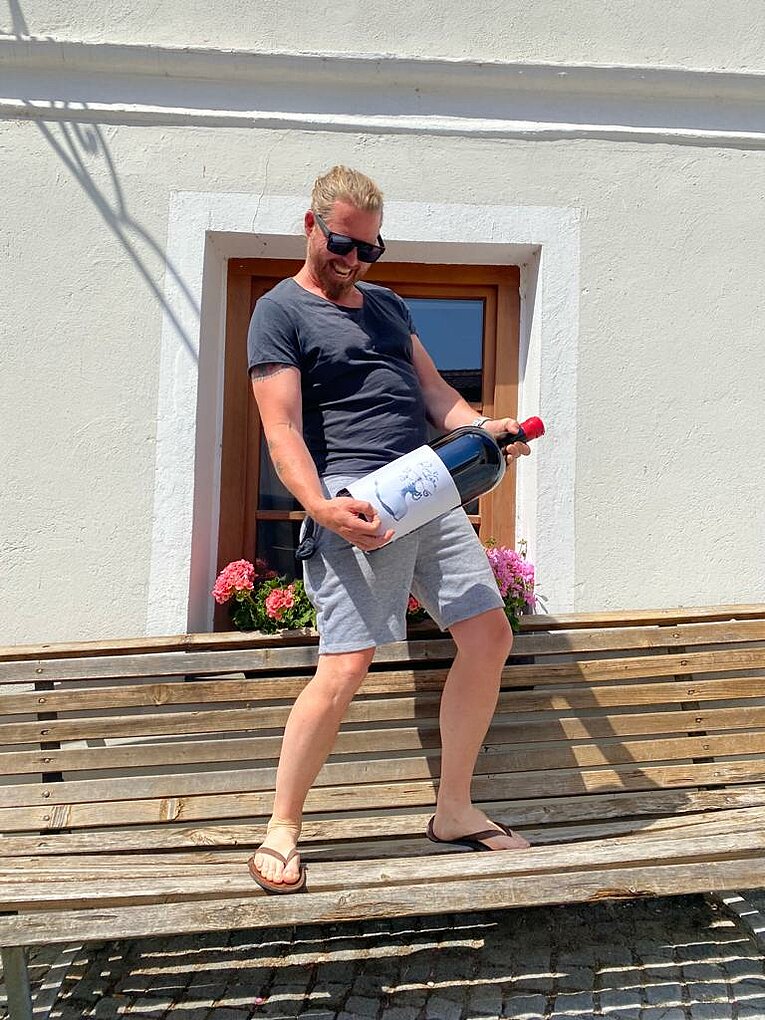 Translated by Valerie Kathawala ​