Blaufränkisch Bares Its Soul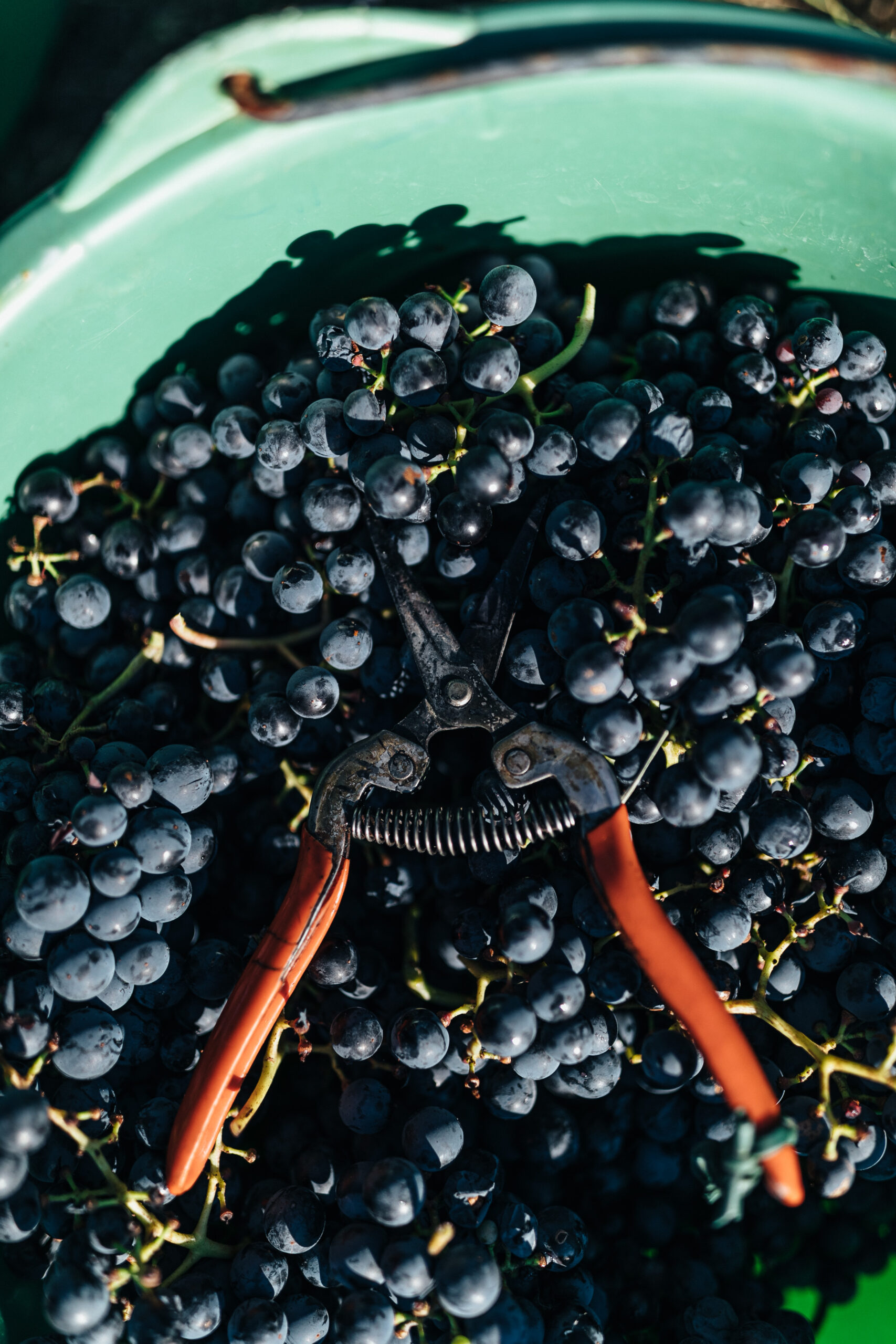 My first true Blaufränkisch moment came in 2013, at a now-shuttered restaurant in Hamburg. Thirty-six bottles from a swath of Austria's appellations stood open for tasting, from classics like Prieler's Goldberg 1995 to Marienthal from Ernst Triebaumer to Ried Point from Kolwentz. Those wines impressed me, as they had in the past, even as they failed to inspire me.
This time, however, other wines had joined the lineup. The Spitzerberg of Muhr-van der Niepoort (today Weingut Dorli Muhr) , for example; the 2010 Reserve Pfarrgarten from Wachter-Wiesler; and the 2002 Lutzmannsburg Alte Reben from Moric. Suddenly, I was electrified. The wine in the glass was entirely unlike anything I had encountered in a Blaufränkisch before. It was far from the usual attempt to dress the variety like a modern right bank Bordeaux. This was pure, energetic, honest. It hooked me, and, if we're being honest, hasn't let go since. Over the last decade, Blaufränkisch has continued to improve, with several excellent vintners joining the ranks. Blaufränkisch captures the zeitgeist as demand increases for linear, austere, and fresh wines. Nonetheless, the variety has yet to step into its moment in the sun. Why?

To be fair, Blaufränkisch is, along with Grüner Veltliner, one of a pair of Austria's most important umlaut wines. And yet, despite its tough-to-pronounce name, Grüner Veltliner enjoys worldwide popularity while Blaufränkisch still waits in the wings.
Might it be the name?
Then again, the better question is perhaps: which name? For starters, the grape is known as Lemberger in Germany and the U.S. Problematic insofar as it sounds troublesomely close to an infamously stinky cheese. Or does the variety's identity crisis go even deeper? For, beyond the name, Blaufränkisch's true essence, core, and character is difficult to sum up. The grape is as subtle as it is multifaceted, and has to date lacked historical due as a noble grape variety.
What's in a Name
The name hints at a golden age, and a specific history. In Medieval Europe, grape varieties were broken down into two groups: Hunnic types from the east and western Burgundian (Fränkisch) types. Huns were the nomadic Central Asian peoples who came to Eastern Europe during the Great Migration of the 5th century and are highly likely to have brought grapevines with them. The so-called Hunnic varieties — which, it should be noted, also included Riesling during the Middle Ages, as it was derived from Weißer Heunisch — were not highly regarded, and were used to produce wine for the "common folk."
Blaufränkisch captures the zeitgeist as demand increases for linear, austere, and fresh wines.
The Burgundian varieties, by contrast, were reserved for nobility. And among these vinum francorum were not only the entire Pinot family, as well as Silvaner and Elbling, but also an entire barrage of grapes whose name ended in "fränkisch." In fact, Adelfränkisch is currently undergoing a revival alongside Blaufränkisch. In the past, there have also been other "-fränkisch" wines denoted, including red, white, black, and green, as well as Vogelfränkisch and Großfränkisch.
Blaufränkisch's role as a truly historic grape variety can also be inferred from the many names that it bears at the local and regional level. Of the roughly 120 synonyms, two are particularly famous: Kékfrankos (as it is known in Hungary) and Lemberger (as it is known in Germany). The "Lemberger" name comes from the city of Lemberg, in what was once Lower Styria, in Austria, but today is Slovania—and could be an indicator of its origin, as is the name Mährische Schwarze.
Blaufränkisch's parents remain, even today, mostly unknown. Although genetic kinship to Weißer Heunisch (Gouais Blanc) has been proven, as well as to a variety known as Blauer Zimmettraube, the mother variety is still missing. What is certain is that it's not Pinot Noir, something that was long suspected because of certain shared characteristics. This is likely where the names Borgonja in Croatia and Burgund Mare arose. In Bulgaria, by contrast, the variety is known as Gamé, even if the variety is clearly not related to Gamay. Wherever it arose:​ It is a Pannonian variety, which spread in the course of the last centuries wherever the Austro-Hungarian Empire was established, and remained after it disintegrated into its components following the First World War. Today there are roughly 8,700 hectares of the variety in Hungary; 3,000 hectares in Austria; and roughly 1,900 hectares in Germany.
Competition with Zweigelt
While the variety is quite old, it sadly lacks much compelling recent history. In fact, the current name of the variety — Blaufränkisch — first appeared at an exhibition in Vienna in 1862. But many of the more than 120 synonyms are much older and it is believed that the origins of the variety lie in the Middle Ages. Unlike Burgundy, the northern Rhône, Piedmont, or the Loire, the area in which Blaufränkisch is cultivated was subject not just to wars, but also territorial partitioning.
This part of Europe had been shuffled and reshuffled repeatedly since the mid-19th century. When Hungary separated from Austria following the First World War, for example, half of Burgendland went with it. Then came the Iron Curtain. The country was robbed of its cities, and the aristocracy that had pursued viticulture for centuries fled; robbed of its cultural continuity, the land was frozen into small agrarian structures. In addition, a new homegrown variety, Zweigelt, began gaining in popularity. It was unquestionably more juicy, accessible, and easier to understand than Blaufränkisch. Zweigelt ascended, and shaped the view of Austrian red wine both at home and abroad as it did. Thus, in the period from the end of the Second World War until the 1980s, there were virtually no bottlings of significance of Blaufränkisch.
The mid- to late-1980s brought a change. In 1985, word spread that in Austria and Germany winemakers and bottlers had adulterated their wines with industrial alcohol. In Burgenland, two winemakers were arrested and Austria was left to rewrite its wine future. Following the fall of the Iron Curtain in the late 1980s, the EU reached deep into its pockets to support areas along the former border. This revitalization money, and the necessity for change, gave rise to new ideas.
Do It Like They Do in Bordeaux
In 1986, Ernst Triebaumer bottled his first Marienthal Blaufränkisch. Wines like Ried Point from Kollwentz and Goldberg from Prieler soon followed. These were among the first Blaufränkisch to earn international attention. They were filled in Bordeaux bottles, and actively sought a stylistic association with that region as well. The wines continued to trend toward a powerful, concentrated, and extract-rich style until the turn of the century.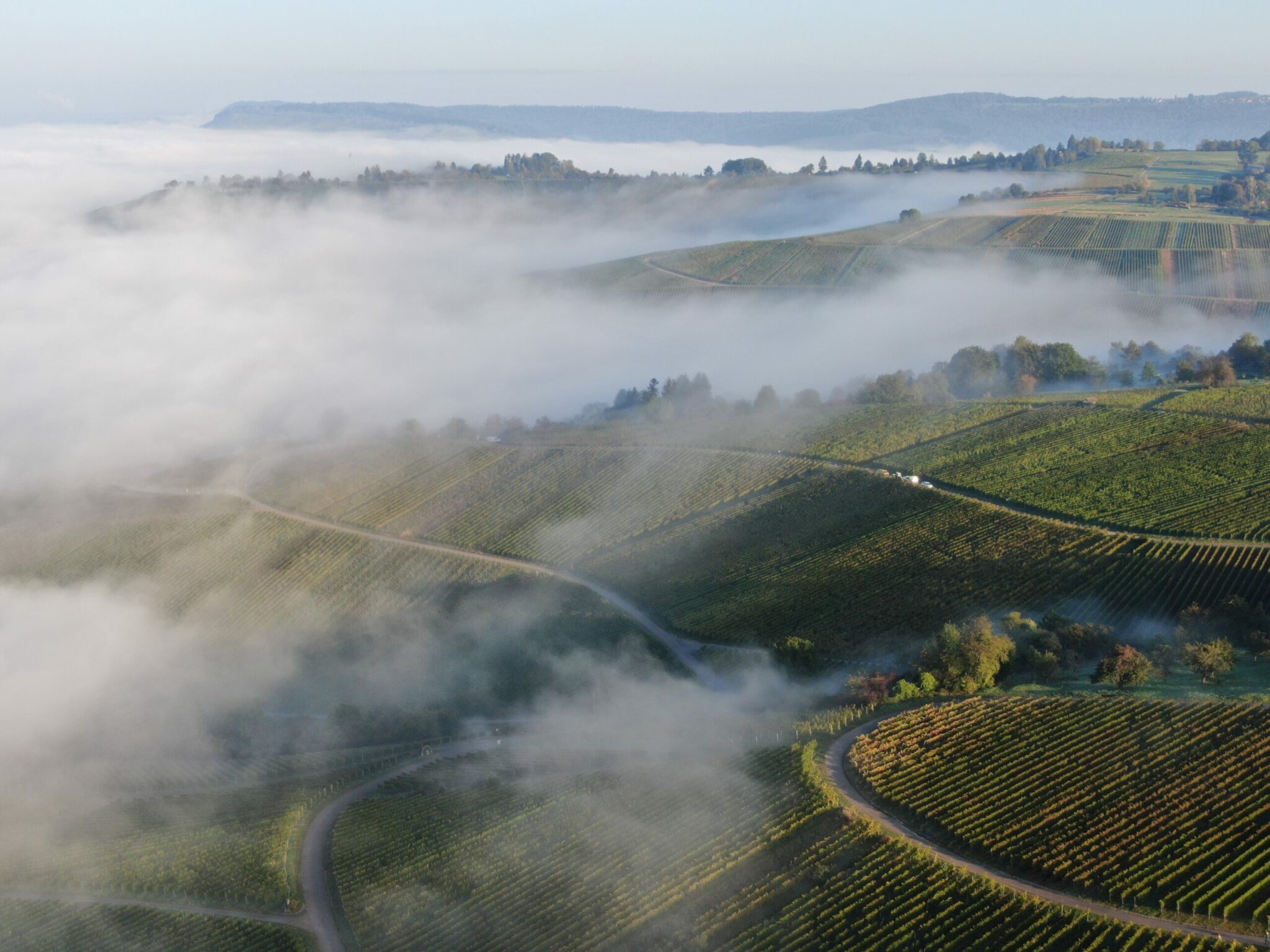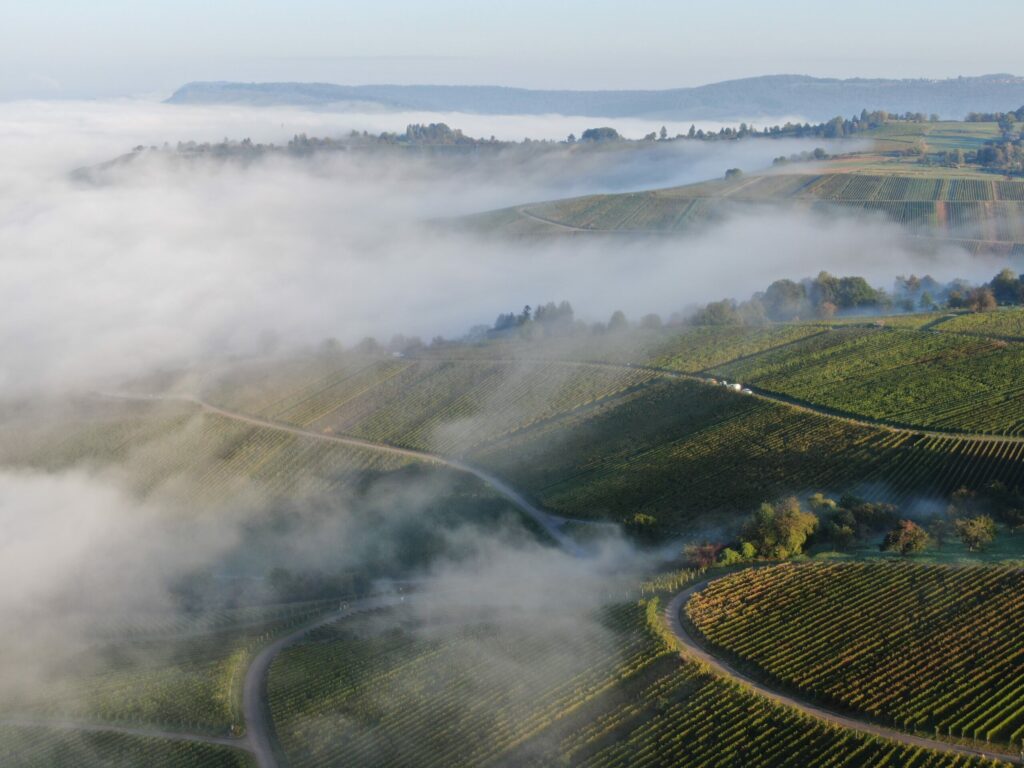 The leading philosophy of the time focused on an approach where wine tasted much more of a style than of a place or variety. A time when "wine wasn't wine," as Roland Velich might have said. It was a time when the Blaufränkisch grower, despite having gained international acclaim, was punished for making "sour sauce." At the zenith of the wine style prefered by powerful critic Robert Parker and influential consultant Michel Rolland, winemakers like Franz Weinger and Gernot Heinrich were known for muscular, concentrated wines, even if today they, like Velich, are models of a finer style. Uwe Schiefer was among the early Blaufränkisch whisperers filling their wines in Burgundy bottles, because their Blaufränkisch expressed a finesse and power more of the Côtes de Nuits. The new millennium brought massive upheaval to the styles of many Austrian wines. And somewhat later in Germany as well.
Call Me Lemberger
Speaking of Germany… there the variety is planted primarily in the southern region of Württemberg. Even as the story of Württemberg differs a bit from Burgenland's, it was also similarly shaped by small agrarian structures that forced grape growers to join together in cooperatives. And while Lemberger is cultivated on a number of noteworthy sites, Württemberg is and remains known primarily for Trollinger. Lemberger was primarily used as a blending partner for Trollinger in residually sweet red wines produced using mash heating.
"I had to accept at some point that I'd been underestimating Lemberger for a long time as a regional speciality."
It was not until the late 2000s that estates like Schnaitmann, Aldinger, Dautel, and Haidle identified the true value of this variety. "I had to accept at some point that I'd been underestimating Lemberger for a long time as a regional speciality," Rainer Schnaitmann admits. And it was really Fabian Lassak, his long-time cellarmaster, who recognized the potential in Lemberger and pushed to explore it. Lassak and, in particular his wife, Stefanie, established contact early on with Roland Velich to more deeply understand Lemberger (a.k.a. Blaufränkisch), as well as to bring vines to Hessigheim an die Neckarschleife, where they had already founded their own winery. At the time, German Lembergers were, like Pinot Noir, mostly produced in a "typical German style," a style with a distinctive taste profile trending toward smoked bacon and concentrated fruit. Today, the modern profile on the best examples has completely changed.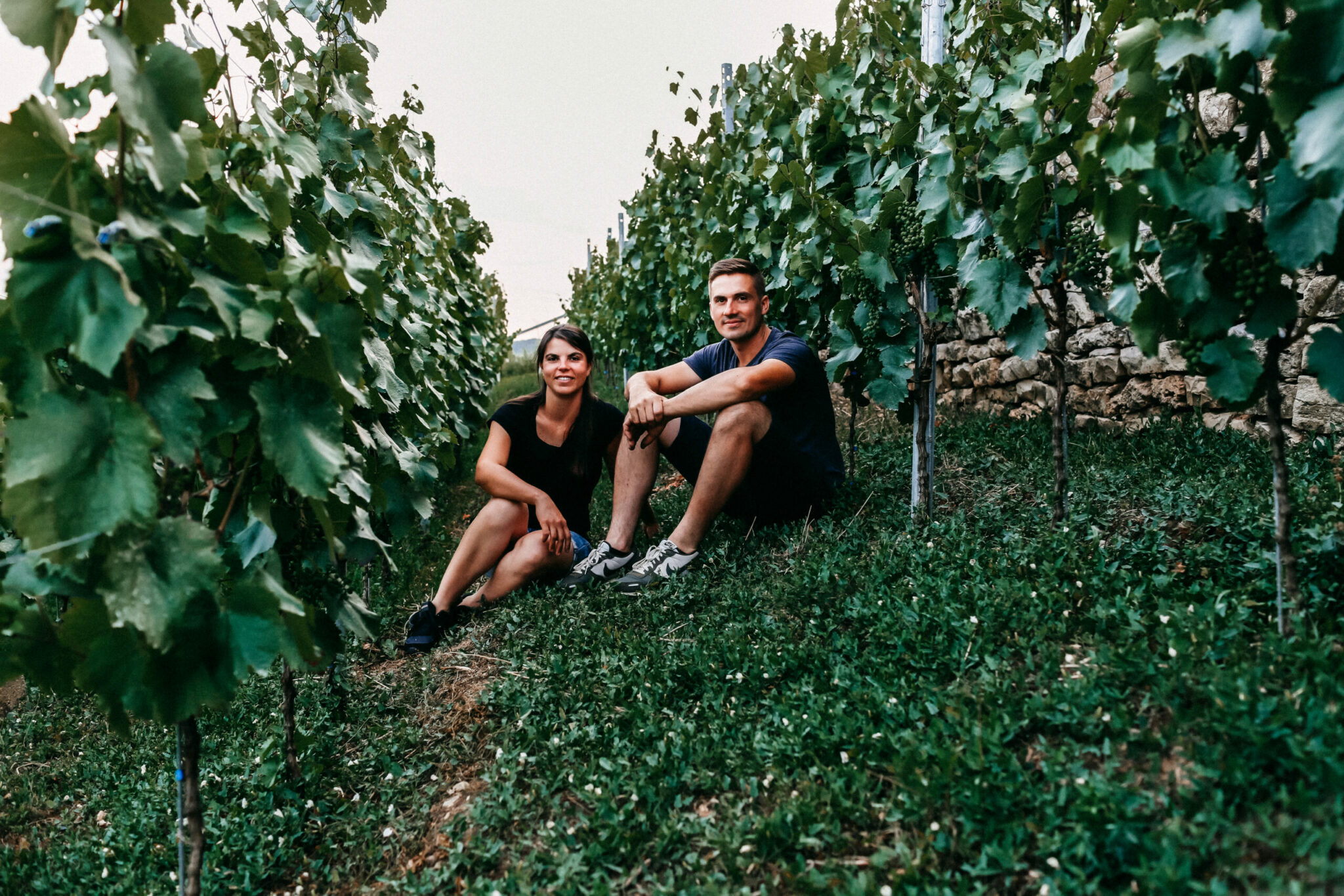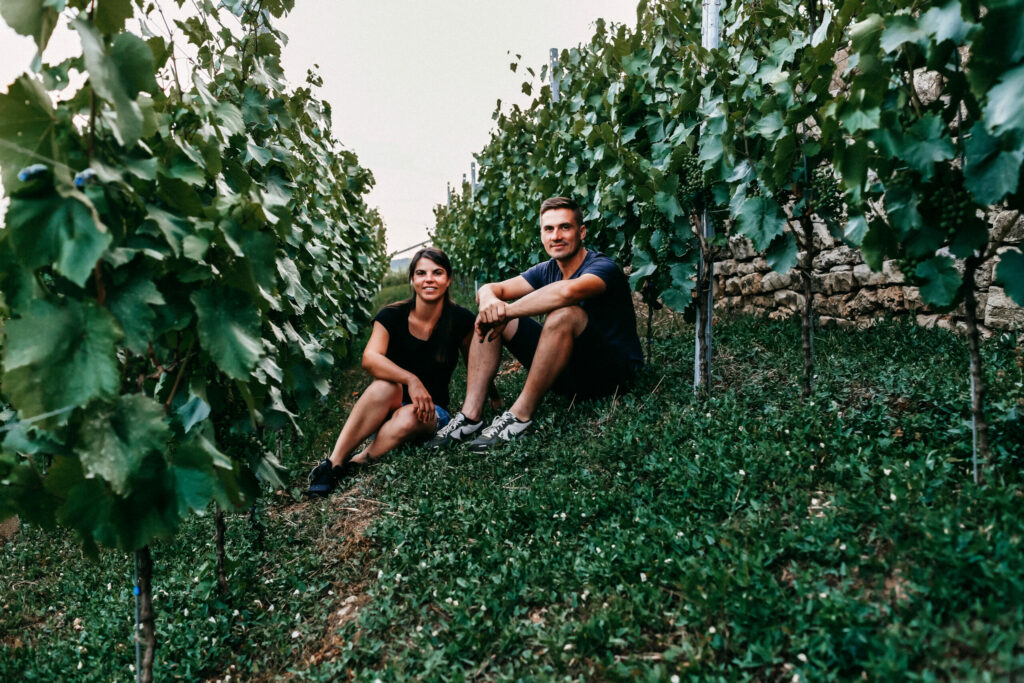 Sensitive to Origin and Complex
"Blaufränkisch is a variety that is highly sensitive to place," Velich maintains. "It is shaped by its origin like almost no other [variety]. You can see it really well when distillates are created from the variety's pomace. The distillates from vineyards in Neckenmarkt and Lutzmannsburg, for example, differ in their expression of fruit and spicy notes." It's no wonder, considering that the Blaufränkisch from Velich's Lutzmannsburg comes from a heavy clay soil, where 70-80% of the variety traditionally called home; whereas Neckenmarkt has rather poorer soils, and only about 20% Blaufränkisch stood in the vineyards.
When not allowed to properly ripen, Blaufränkisch takes on a distinctly rustic nature. It has a very good acid structure and, as a late-ripening grape, a thick skin. The challenge is to get the skin ripeness, acidity, and tannins just right by allowing the grape to stay on the vine until it loses its rough edges. This is more difficult in the Hungarian vineyards where the variety likely originated.
During communist times in Hungary, Blaufränkisch was primarily used in bulk wine and sold to the other Eastern Bloc countries. The focus was also on the large, thick-skinned berry varieties, which today dominate the vineyards, producing rather spicy wines that ultimately lack the elegance and fruit of Burgenland. Franz Weniger, winemaker on Neusiedlersee in both Austria as well as in neighboring Hungary, has nevertheless decided to leave the large-berry clone in his Hungarian sites, especially in Steinert. "I tried it with both my own as well as that of my colleague Nittnaus from Leithaberg, but ultimately I decided to keep it apart. After all, culture is also part of the idea of terroir," Weninger explains. "And so the wine will simply remain as it is." In Hungary, appreciation for the variety is slow-going. Kékfrankos, as it is called there, struggles with such a poor reputation that many an ambitious Hungarian winemaker bottles his best Kékfrankos under the name Blaufränkisch.

Blaufränkisch as Chameleon
Blaufränkisch possesses a set of attributes that refuse to be neatly defined and ordered. It can be made in the style of a modern Bordeaux or a Gevrey-Chambertin. Sometimes it has the body, juiciness, and fruity characteristics of a Cabernet Franc from the Loire and the acidity of a Sangiovese, and other times you'd think you've got a Barolo or Syrah from the northern Rhône in your glass. Especially given some time to mature. That said, even if the comparisons are with well-regarded wines or regions, ultimately Blaufränksich has a mind of its own.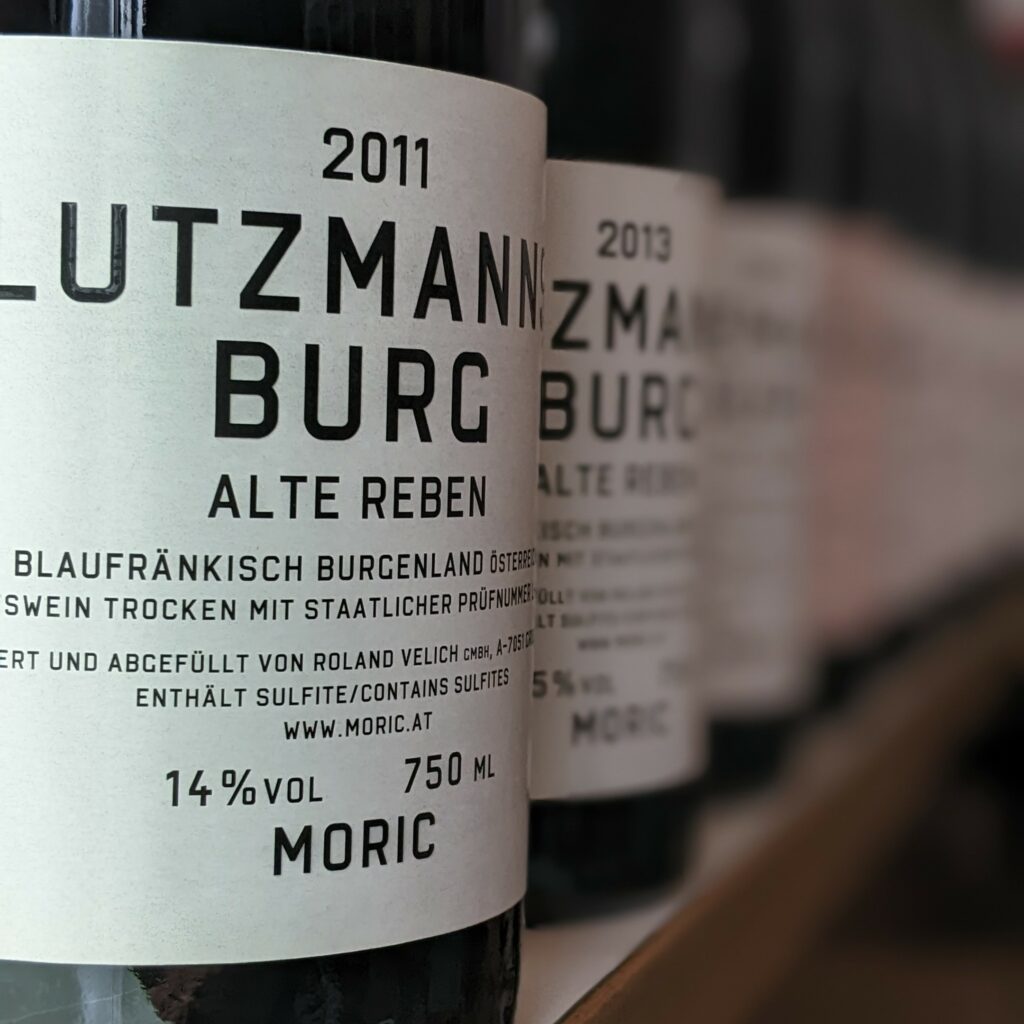 The variety copes well with extraction, must concentration, and massive use of wood, and with aging in open vats and gentle to no extraction. An experiment at Austria's historic Weingut Esterházy makes clear that Blaufränkisch knows how to work with wood, clay, concrete, and granite. Blaufränkisch can express smoky flavors, even bacon and oak, without ever losing its transparency, delicacy, and poise.
"For me, it was somewhere around 2000 when I realized that we were making a Blaufränkisch that didn't have much to do with its origins," Franz Weniger reminisces. "It was right around then that I returned from the U.S., where I'd discovered that the estates there had consultants to give the Californian winegrowers the exact same enological tools that my father and I, and everyone else in Burgenland, had, and recommended the same casks and the same extraction and concentration. It was clear to me that we needed to move in a different direction."
The challenge is to get the ripeness, acidity, and tannins just right by allowing the grape to stay on the vine until it loses its rough edges.
For both the Weningers and another large leading Burgenland estate, Weingut Heinrich, it was a process that would develop over two decades: from barriques to tonneaux, from new oak to used, from tonneaux to large-scale barrels and for Heinrich even to some portions in cellared amphorae. All the while, extraction levels were also being reduced. "In particular if you're looking to retain the acids, tannins can become a problem," says Weninger. "Many large wineries have thus started de-acidifying their Blaufränkisch, but this robs it of its DNA and leaves it tasting like Zweigelt. If you want to keep the acid, you need to reduce the extraction." In the past, he'd do thrice-daily pumpovers. Since 2016, he has eliminated punchdowns entirely. "Today we go over the mash at most once a day, and then only when truly necessary." This makes for a truly elegant and agile Blaufränkisch.
Terroir Translator
Just how variously Blaufränkisch is able to reflect its origins can be seen in the spectrum of wines Weininger produces. The Hochäcker vineyard site is shaped by a hard, clay-rich, stone-free substrate laced with iron. Neighboring Ried Kirchholz has the same clayey substrate, but significantly more pebbles and sand in the top layers of soil. Kalkofen is highly calcareous; Dürrau is shaped by its iron; and the dense clay and sediments of Riede Saybritz am Eisenberg leave the Blaufränkisch in soils of blue weathered slate atop green slate of basalt tuff and lavas; by contrast the Steiner, in Hungarian Sopron, is molded by gneiss and mica. The wines from these clay-heavy soils are vinified in small vessels, while those from the lighter soils are raised in large wood, with some batches undergoing carbonic maceration including stems. The Pannonian Blaufränkisch reflects this diversity in its fruit, tannins, and acidity, as well as in its complexity. Premiere examples can be found, for example, in the wines of Judith Beck and the Rennersistas, Claus Preisinger, and the Nittnaus brothers, all of whom belong to the Pannobile winegrowers' association. And while they produce a wide range of styles from classic to natural, they all agree that Blaufränkisch benefits considerably from an approach along the spectrum between organic and biodynamic.
Today, almost all renowned Austrian Blaufränkisch winegrowers work organically, a comparatively easy task in Burgenland due to the low rainfall and the resulting lower fungal pressure. With its acid structure and tolerance for heat, Blaufränkisch is a variety that will, even in the face of climate change, continue to thrive. The decisive factor is that, given its notable acidity, Blaufränkisch can produce the ideal Vin de Soif, but taken together with its inherent tannin structure, can also produce wines of considerable cellarability. A claim few noble red varieties can make.

---
What to Drink
Weninger Dürrau 2014
Riede Dürrau is probably the oldest and also the best site in Horitschon. The soil in which the vines are planted (in 1960) is highly iron-rich. The dense, cool clay is good at storing up enough water. The wine was fermented in open tonneaux and matured there for 24 months. 2014 was not a simple vintage in Burgenland, but Weninger was undaunted. Dürrau is a deep, spicy wine, reminiscent of black cardamom, forest floor, and peat, of sloes, black cherry, and elderberry, of graphite and iron. Fascinating and deep, yet simultaneously juicy and refreshing. The palate repeats the same play, with the additional dimension of Blaufränkisch's characteristic acidity. It cuts a swath through the delicate yet determined tannins, the dark fruit and rock and herbal spice. The wine is equal parts challenge and charm, deep and powerful, stony and saline. Certified organic, member respekt-Biodyn
Moric Blaufränkisch 2020
This would seem like the time to praise the grand wines of Roland Velich, such as his Lutzmannsburg Alte Reben. And yet even his basic wine, labeled simply as "Blaufränkisch," has everything that makes the variety so thrilling. Roughly 70% of the fruit for this entry-level bottling originates from the by-now iconic site of Lutzmannsburg, the rest from Zagersdorf, Sankt Georgen, and Grosshöflein. The soil is composed of sand, clay, fossil limestone, and chalk. The wine is matured in 500 to 4,500 liter barrels for 15 months. The result is cool precision, finesse and a juicy heart. Deliciously drinkable, and more akin to a white wine than a red on the palate — not least for its transparency and linearity. "Blaufränkisch" is a wine nearly "crushable" in its mouthwatering approachability, and it doesn't really matter whether one is drinking it in a social setting or an intense, focused group evaluating its many facets. This wine is ready to drink now, or in ten years. An unbelievable wine for this price. Certified organic

Uwe Schiefer, Blaufränkisch Brut 2012
Since 1996, Uwe Schiefer has been one of the most important champions of Blaufränkisch. Pushing the edges of all this variety can offer, he created a sparkling wine using the 2012 vintage in cooperation with Sekt- und Weinmanufaktur Strohmeier. Deep violet in color, it is redolent of a sparkling Shiraz, with aromas of graphite, wild berry, forest floor, and juniper, as well as suggestions of chalk and limestone. Bone dry and savory, the palate's freshness and creamy texture joins fine-grained tannins and notes of blackberry, blueberry, and tobacco. An absolutely amazing and unusual pour.

Dorli Muhr Spitzerberg "Obere Roterd" 2019
It took a meticulous soul and tremendous endurance, but Dorli Muhr (initially with then-husband Dirk Niepoort, now on her own) brought first her own estate, and then the small winegrowing region of Carnuntum, to international acclaim. The basis for this fame is the excellent terroir on the Spitzerberg in Prellenkirchen. Despite the name — "Pointy Mountain" — the Spitzerberg is neither particularly pointy nor really a mountain at all. It's more of an extended former reef that has emerged from a primordial sea, coated in a thick layer of chalk. Since 2019, Muhr has chosen to vinify certain vineyard sites separately. The Obere Roterd is the hottest parcel on the Spitzerberg, though the wine is still strikingly cool. This extremely precise Blaufränkisch walks the tightrope between generosity, creaminess, and complete refreshment, with notes of sour and dried cherry, tobacco, ethereal spice, salt, and grapefruit, not to mention tremendous momentum and length. Certified organic
Estherházy, 15/5 Granit 2020
Founded in 1758, Weingut Esterházy, currently under the direction of Frank Schindler, conducts its own intense investigation into the essence of Blaufränkisch. A variety of experimental or "project" wines have come to light in the process. This includes batches of Blaufränkisch labeled as 15/1 to 15/6, fermented and matured in six different vessels. From classic tonneaux and stainless steel to cement, clay, and ceramic amphora, and even granite. Tasting these six wines side by side reveals a clear and unmistakable picture of how Blaufränkisch reacts with various fermentation and aging vessels. The granite elevage is the most reductive of the series, and the slowest to evolve. Marked with red fruit, the round yet powerful web of acidity and tannin is more noticeable here than in the wines raised in clay, steel or oak.
Schnaitmann Fellbacher Lämmler Lemberger 2017
Lemberger's rising recognition in Württemberg can be seen quite clearly in the fact that the VDP has allowed it as a second red Großes Gewächs variety, alongside Pinot Noir. The Fellbacher Lämmler is a Großes Gewächs site on keuper soil. Matured in 300- and 600-liter barrels, the Lämmler nose is mildly reductive, spicy, and powerful, with vegetal notes of bell pepper and red cabbage, dark miso, black pepper, and tobacco. All the while, and especially on the palate, the wine never loses even a whisper of the variety's distinctive cool charms. Here one finds a meaty character, juicy and very dark with a searing acidity and hints of crumbled stone, herbs, and blood orange zest, with firm tannins and tremendous length. Certified organic
Lassak Lemberger Steige 2020
Hessigheimer Steige is a site that the Lassaks recultivated with the 2018 vintage. The roughly 40-year-old vines stand on a plateau near an old limestone quarry. The wine was fermented over three weeks in wooden vats, then matured for 18 months in used 600-liter barrels. Intense, austere, crystalline, and mineral-driven, the wine mingles earthiness with an impressive depth of flavor and concentration. When Roland Velich says of the Lassaks that they are making changes to German Lemberger like none before them, a sip of this wine is all the proof needed: it is an archetype of the new style. Organic certified, in transition
---
Translated from the German by Weinstory.de