EAT & TRINK | Where Silvaner Meets the Sea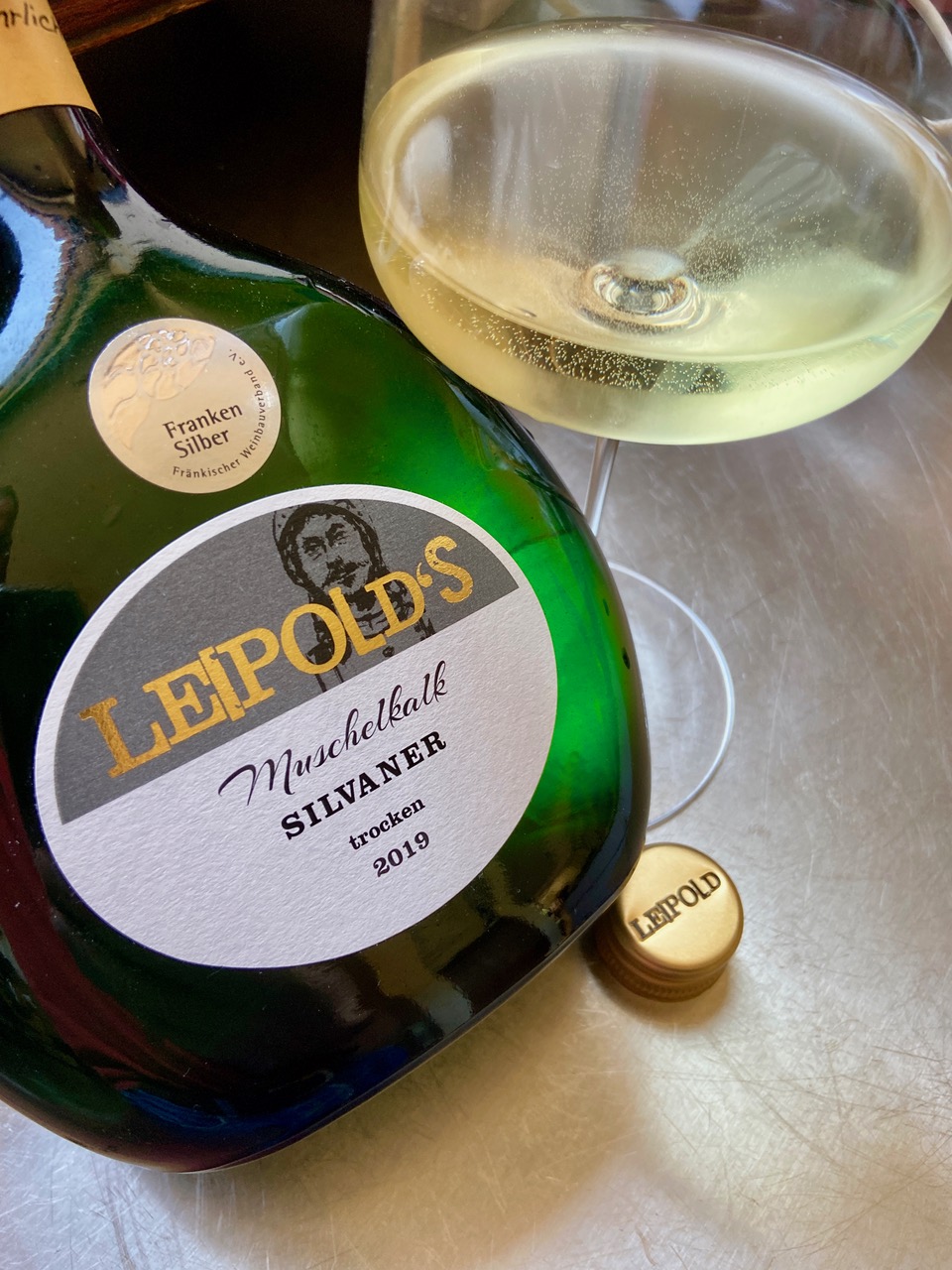 Confession time: Which wine and food pairings make your eyes roll faster than a teenager? Champagne and strawberries? Pizza and Lambrusco? Muscadet and oysters?
In southern Germany, Silvaner and white asparagus are regional marketing 101. Silvaner has been praised and prized as a pairing for the spring stalk to such an extent that grocers will double their inventories of cheap Silvaner and stack it by the case in the vegetable section. And while the fastest way to get a screenful of Internet ill-will slung in your direction is to suggest the pairing to a German wine group, it is true that from March to June the delicate white shoots are as delicious as they are inevitable. Spargelzeit ("asparagus time") is not only Germany's fifth season, it also comes with its own official drink: Spargelwein. Although there is little traceable evidence as to where and when this pairing became commonplace, Silvaner is historically rooted in regions such as Rheinhessen, Pfalz and Franconia where Asparagus cultivation is strong.
Now here I am, with a bottle of Silvaner and white asparagus season in full swing. Dare I?
The 2019 Silvaner Kabinett Trocken Muschelkalk from Weingut Leipold's heralds "ehrlich" on its label. Ehrlich translates as "honest," which in food and wine speak suggests rooted in the traditions and culture of its region. Tasting the wine, "ehrlich" is a character that I wholeheartedly confirm: moderate intensity of aromas, a basket of summer vegetables, freshly sliced kohlrabi, but also just-picked pear and a wee touch of white flowers. This Kabi greets the palate with a trocken how-do-you-do, a fine, controlled acidity, and a taut, creamy texture showing herbal candy and juicy citrus fruit with a gently bitter finish. An amiable, affable and delicate wine, really.
Kabinett is a German prädikat for a light-styled wine made from ripe grapes, with low levels of alcohol. The classification can be applied to dry or sweet wines, with the term 'trocken' on the label denoting it is dry. While dry Riesling Kabinetts are known in their youth for a playful fruity character, dry Silvaner Kabinetts are typically a bit more balanced and food friendly. Their levity means they are best served with lighter fare, or on their own as an aperitif.
Spargelzeit is not only Germany's fifth season, it also comes with its own official drink: Spargelwein.
The Leipold winery is based in the Franconian village of Obervolkach, east of the regional wine capital Würzburg. Father-son winemakers Paul and Peter own parcels in Landsknecht, the source of all the estate's wines. The predominant soil in the Landsknecht vineyard is Muschelkalk, a fossil limestone composed of marine sediment dating back to the Triassic period.
I called Peter for his perspective. According to him, the soil generates wines with a vegetal and saline character, and tremendous maturation potential.
On the phone, I cautiously ask for permission to pair his Kabi with asparagus, citing the thriving plentitude of delicate white stalks near Volkach. I sense his cringe on the other end of the telephone line. A fair but also fairly hackneyed combination implies his answer. "Given Silvaner in general is more on the structured, savory side, it can be an excellent companion to a wide range of food. A fine, mature Silvaner," Peter adds, "can even complement game." That's my cue to go wild.
And, so, with the 2019 Muschelkalk in a good drinking window, maturation limited by editorial deadlines and game currently not in season, I chose… asparagus. Of a sort.
Beach asparagus, or sea asparagus, is also known as Samphire or Salicornia, a weed that is native to the shores of Northern Europe, the UK, and Atlantic Canada. Samphire resembles a green mini-asparagus. Raw, it sports a green and crunchy bite, slight bitterness, and a mighty saline punch. Samphire is a perfect side with seafood. And it should pair well with Silvaner.
I enjoy the poetry of both wine and food sharing a common marine root.
I pre-load a pan with plenty of sliced garlic and olive oil, sauté a generous handful of shrimp, deglaze with a swig of white wine and fish stock, stir in pats of very cold butter, and finally scatter in the samphire. Avoid the extra salt — the samphire will take care of that on its own. Gently pepper to taste. No chili flakes, as tempting as they might be (they'd work against the dry wine). Now toss in some freshly cooked pasta and serve.
While I enjoy the poetry of both wine and food sharing a common marine root, the real pleasure is in how the salty samphire seems to pinch the friendly wine from behind, convince it to stand tall, and coax it to achieve its full presence and volume. It doesn't hurt that the acidity of the Silvaner enhances the natural sweetness of the shrimp.
And still, I feel a white and green asparagus quiche smothered in a savory fresh goat cheese custard could do very well too. In fact, it seems that when it comes to Silvaner, the world really is my oyster. Speaking of which, please hold the Muscadet…