The Southern Mosel Would Like a Word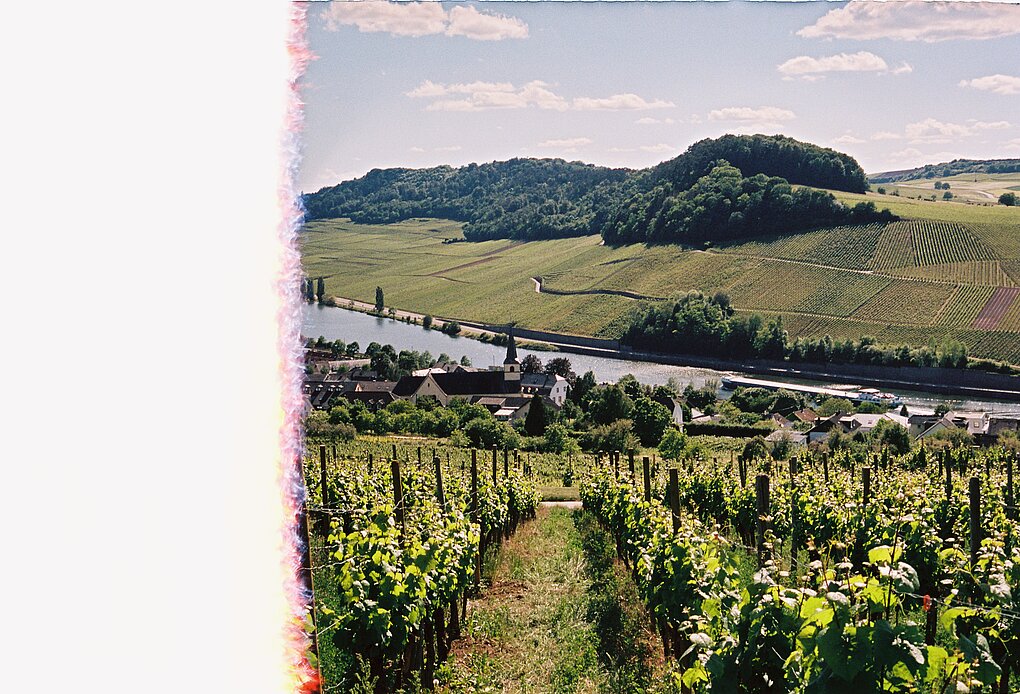 Jonas Dostert is relaxing in the inner courtyard of his family's Southern Mosel estate in Nittel. The sun is shining, the grapes were harvested in late October. Dostert is one of the growers of note at the southern end of the Mosel, a stretch long known as Obermosel. It's a name many young growers in particular have rejected, as part of an effort to separate themselves from the region's poor image in the past. "Obermosel" conjures images of accommodating, appeasing wines, the very definition of compromise. Dostert has quite a different understanding of winegrowing: "What I do is different from what's typically offered around here." Putting his ideas into practice isn't always easy, given that he still shares the estate with his father. "We have very conflicting ideas," explains Dostert, who is slated to take over the business soon. Father and son are still working in parallel, the cellar divided into two areas: generational conflict in tight quarters.
Dostert (born 1986) pressed his first vintage in 2018, drawing on influences from Burgundy, he explains, "where the topic of oak barrels is pushed to perfection. Oak is simply beautiful. Even a piece of dead wood still has life to it." He uses it in carefully measured doses; the time in used fûts lends his unfiltered Landwein an austere depth that emphasizes cool minerality. Stylistically, his old-school wines — like the precise and linear Pinot Noir from 2020 — build a bridge from the Mosel to Burgundy. Dostert is a sensitive vintner: quiet, reflective, and yet passionate. He forgoes many aspects that others consider essential in the cellar, the "technical approach" doesn't appeal to him at all. He'd rather rely on the free play of natural forces, working with skin fermentation and "playing with the grape skin," with only minimal use of added sulfur.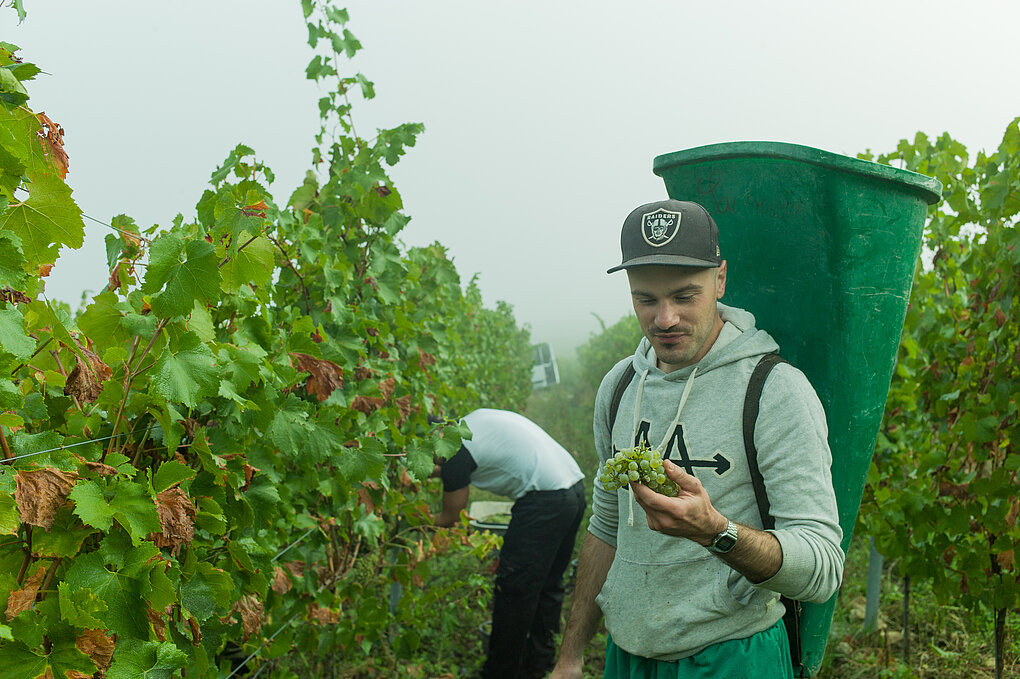 "Long Live the Vineyard!" is Dostert's motto. He cultivates precisely 2.9874 hectares with his own hands, and with the "utmost respect for nature." The chance to watch closely as nature does its work throughout the year is priceless to him: "The more time I spend in the vineyard, the less interest I have in doing something inconsequential with it." The Nitteler Leiterchen plot rises in a striking cliff silhouette above the town, but he feels many local winemakers lack an "awareness for special sites."
Inspired again by Burgundy, he needed to do "some replanting" in his vineyards; Chardonnay was missing, as were red Pinot family varieties, which have a long tradition in Nittel: In the late 17th century, the local pastor confirmed in his church register that he had received Spätburgunder to drink — a necessity in his efforts to provide proper spiritual guidance. But red wine vines were banned here by the German Wine Act of 1971 because the Mosel was supposed to produce solely white wines. Among local varieties, Dostert stands by the indigenous Elbling, which is considered one of the oldest extant varieties in the country. Pinot family grapes, which he feels perform best on fossil limestone, remain his primary focus: Geologically, the southern winegrowing Mosel is part of the Paris Basin, with soils similar to those of Champagne and, yes, Burgundy.
But this part of the Mosel was long not taken seriously: With Riesling reaching world acclaim on the slate soils of the middle and lower Mosel, the grape became synonymous with the Mosel itself. The Obermosel by contrast was the ridiculed appendix to the famous slate Mosel: For many wine drinkers, the growing region ended at Trier, and on some maps of German growing regions, the section that borders Luxembourg was simply omitted. "And yet more has happened here of late than in many other parts of the Mosel," Dostert avers. But a "clear profile of the region on both sides of the river" is still lacking. He thinks of dry wines from Pinot family grapes, with a succinct limestone minerality.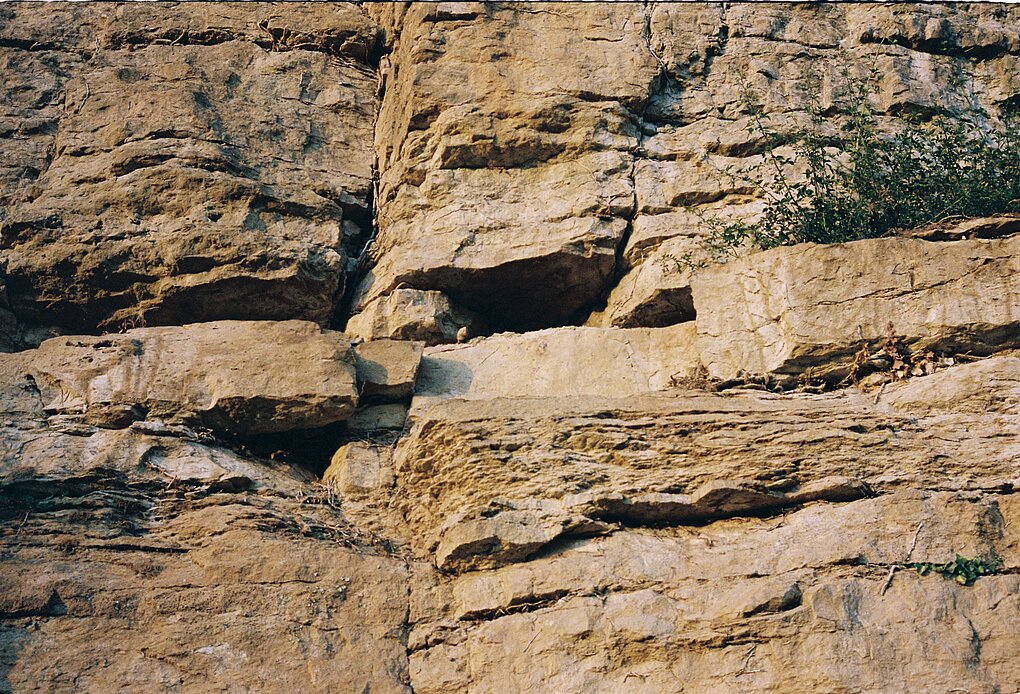 He has found support on the far bank of the Mosel, in Luxembourg, from Estonian sommèliere Kaja Kohv, who produces wine in Grevenmacher under the label "Racines Rebelles." She came to Luxembourg in 2015 when winemaker Abi Duhr needed help with his harvest. Kohv (born 1987) grew up in Tallinn and worked in the Estonian capital as well as in Sydney as a sommelier; while helping with the harvest in Australia, she began to think of producing wine of her own. "A wild adventure ensued," she says. She pressed her first vintage in 2019, making her wines at Duhr's Château Pauqué. The name "Racines Rebelles" — rebel roots — is intended to underscore that she is alone in her efforts, against some resistance from what she calls the "male-dominated wine world."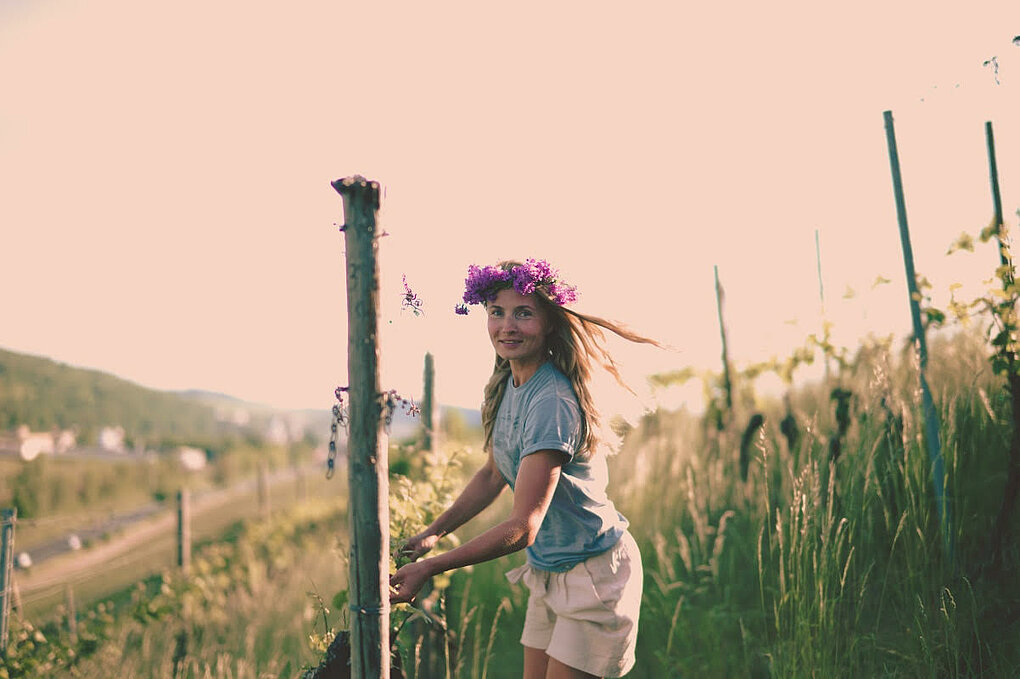 The valley widens along the southern Mosel, with rolling hills nestled closely together into a generous landscape that is home to Kohv's 0.8 hectares of Riesling, Elbling, Pinot Blanc, and Pinot Gris. Perhaps reflecting her background in another field, she has little use for convention, harvesting her grapes earlier than her neighbors, working with biodynamic preparations, and adding only minimal sulfur to her wines. When "dry" is listed on the label for many local bottles, she nevertheless often finds them closer to feinherb. Not in Racines Rebelles: Kohv strives for taut, dry wines with low alcohol content and a cool, Nordic flair, "showing a pure mineral backbone." The micro-estate's wines are highly limited, with just 772 bottles of her Elbling 2020 Roche Liquide.
Things are happening in Luxembourg, Kohv explains: Young growers such as Laurence Duhr and other figures like Marie Kox, cellar master at Domaine Sunnen-Hoffmann, are setting new accents at estates like Schmit-Fohl and Happy Duchy. The region has come to benefit from its encounters with other cultures, in comparison with Luxemburg's decision following World War II to stop cultivating neighborly relations. Several German cellarmasters are currently working in Luxembourg, including Stephan Weber from Saarweingut Brüder Weber at Domaine Henri Ruppert in Schengen, something that would long have been inconceivable.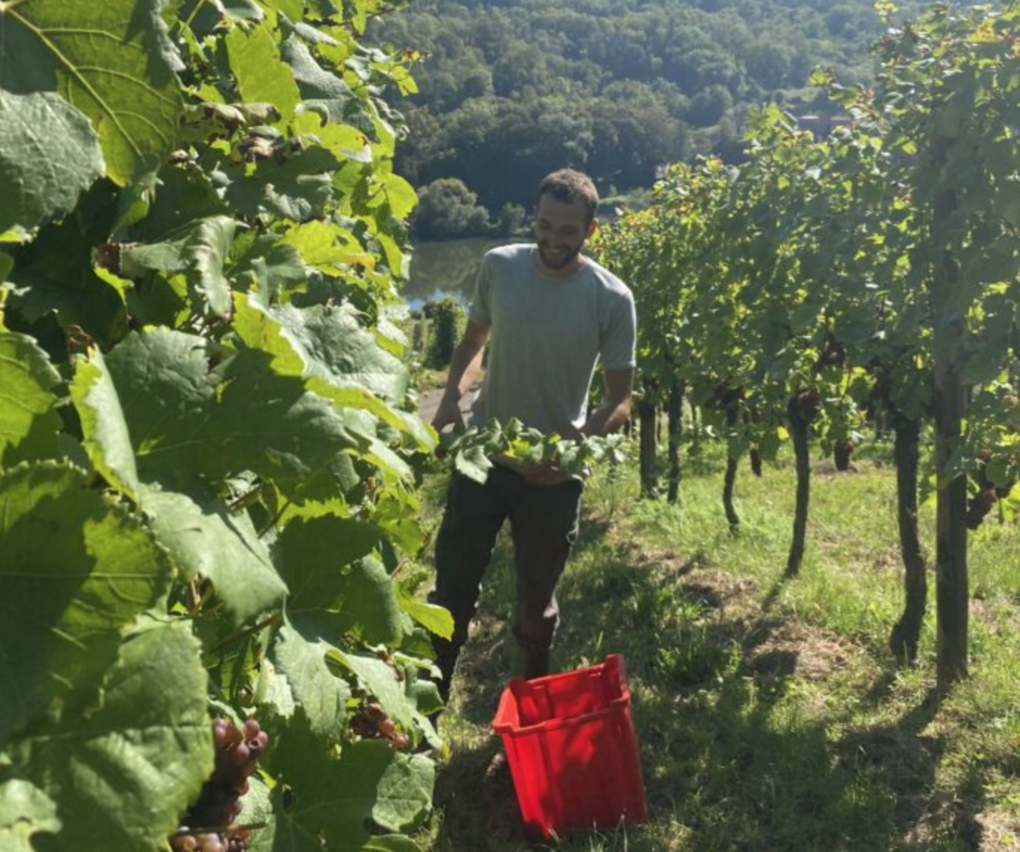 Bob Molling (born 1991) is another of the young growers who are driving a big swing in the Grand Duchy. Molling bottled his first vintage in 2019, and cultivates 3.5 hectares of vines near Schengen and Wintrange. Without a cellar of his own, he started by renting space at Caves Duhr-Maddalon. "My heart beats for organic," Molling explains, and in the cellar he restricts himself to "minimal intervention." He too seeks to produce "really dry wines," and among the young generation of vintners there's a consensus that "less sugar is needed but there's a desire for greater presentation of terroir." His "Roots" 2021, a lean blend of Pinot Blanc and Auxerrois with a precise, gripping phenolic structure, could be taken as a representative of the new Luxembourg.
Molling broke off his studies in economics to dedicate himself to wine, taking on risks since he "didn't have a cozy setup waiting for him." He feels "the urge to keep moving. At this point there are a number of estates that are calling everything into question." The age of bubble-wrap mentality, when the affluent Grand Duchy pampered its vintners and allowed them to settle into a comfortable rhythm, appears to be over. The sense of change can be felt everywhere: crémant — the national beverage, uncorked for every occasion — is not the only one to have seen quality rise strongly, Molling feels. His generation is dominated by a new openness to one another across national borders. It is a peer group that emphasizes commonalities, not dividing differences. "Training a shared identity would be important," Molling says, but he doesn't mean it in the sense of fixating on specific varieties: he cultivates ten different grapes, and sees that diversity as another expression of the local wine culture. But on both the left and right banks of the river, one common denominator has emerged: Dry wines from fossil limestone are the vehicle to put the southern winegrowing Mosel on the map. Molling, open by nature, routinely talks about his experiences with German winegrowers like Stephan Steinmetz. While the latter can no longer be called a youngster, "in his thoughts he remains quite young."
In Wehr, the kitsch of the middle Mosel — tipsy day trippers riding in horse-drawn carriages — seems far away. When it rains here, the fossil limestone in the vineyards radiates the perfume of its terroir: a sea that has become stone. Steinmetz, 52 and always on the go, has played a role in ensuring that the Burgundian Mosel continues its climb. His estate, with six hectares of vineyards, achieved organic certification back in 2012; Auxerrois and especially Weißburgunder play an important role for him. "Grauburgunder comes and bowls you right over," the winemaker says. Weißburgunder by contrast is a "diva," one that rewards those who indulge her. His Elbling and Crémant are also in demand, particularly in the U.S., "where there is a focus on lighter, drier, acid-driven wines in an age of aromatic overload." Steinmetz manages to achieve a paradox in his wines: They join intense flavor, taut freshness, low alcohol, and a mineral polish.
After a long period of "severe skepticism about PIWIs" (fungal-resistant hybrid varieties), Steinmetz finally planted one, Sauvignac, in 2015. He now blends this with another, Souvignier Gris, to make a Landwein called "Unkultiviert." Even in hot vintages, the thick-skinned fruit shows no sign of sunburn. It's part of Steinmetz' reaction to climate change: He also maintains a flock of Ouessant sheep year-round in his Sauvignac parcels to perform canopy work for him. It was an opportunity "to reduce pest management to a minimum and take the viticulture in an entirely different direction. We have to pay more attention to our soils so that we can survive even dry summers." After 34 vintages, Steinmetz is more convinced than ever "that we can be the Chablis and Champagne of
the Mosel."
---
Translated by weinstory.de