Screw This! It's Time for Screwcaps on Fine Wine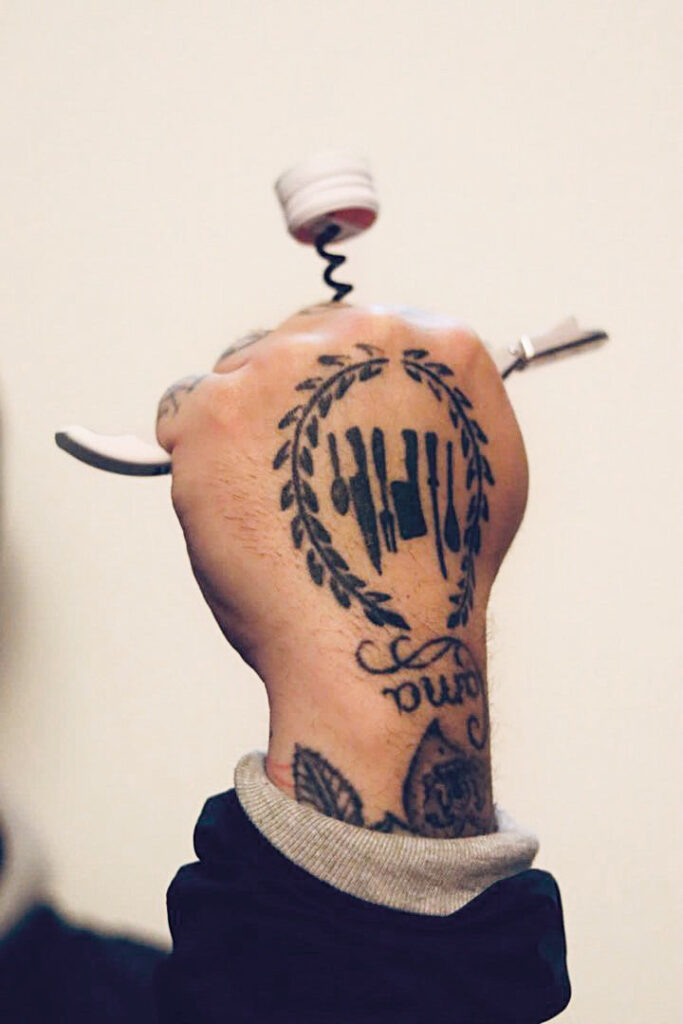 It's an anniversary that still has some bottled up with anger. Johannes Hirsch, the acclaimed biodynamic Kamptal winemaker, is celebrating 20 years of screwcaps. He rejoices in no longer having to discuss off-flavors and, above all, being certain his wines will show as they were made in his cellar. Yet open-mindedness on the matter of corks seems to be declining, even as acceptance for a diversity of wine styles has increased. That's how Herbert Zillinger, a fellow vintner from the Weinviertel, sees things. For two decades, winemakers have been tweaking closure techniques and discussing and tasting the results among themselves, to unequivocal results.
Schraubverschluss — the German word for screw cap — is not just a tongue twister, it's a highly charged topic, even though numerous positive studies and articles on the subject have emerged on the topic over the past decade. For Hirsch wines, the move to screw caps was an essential step he does not regret for a second. The road was certainly bumpier for him two decades ago, when he became the first Austrian winemaker to switch over his entire portfolio to screw caps. But through stoic perseverance, he has managed to turn around customers, retailers, and even the trade media — some of whom called for a boycott when they saw the "end of wine culture" in the rise of screw caps.
For once, it's appropriate here to throw Austria into the same pot as Australia. Producers Down Under were pioneers in the use of screw caps for wine, even reds. "Peter Gago of Penfolds also sealed his Grange with Stelvin," Hirsch recalls. "If it had been a complete disaster, they would have gone right back to cork." The Stelvin screw cap, a neologism from Stelcap and Vin, was developed in France in the late 1960s and early 1970s. The impetus came from Peter Wall, who at the time was the production manager at the Australian winery Yalumba. As early as 1970/71, the screw cap was tested on a Swiss Chasselas that had been particularly affected by cork taint. From 1973 onwards, Australian wineries like Yalumba, Hardys, McWilliams, Penfolds, Seppelt, Brown Bros, and Tahbilk pushed forward development. Three years later, screw caps were used commercially for the first time.
"If plates gave off unwanted flavors in a restaurant, the chef would stop using them, too," Hirsch points out.
The trigger for Hirsch to rethink his approach to closures was a high percentage of what is known as "masking" in his wines. It wasn't classic cork taint, but rather subtler nuances that not every consumer immediately recognizes and attributes to cork, but which tarnish the wine and its reputation. One masterclass in Norway in particular moved Hirsch to action. Fifty percent of the wines were masked, leaving them bitter, muffled. Back in the Kamptal, one of his rare Trockenbeerenauslesen brought him to the tipping point: "From 5 hectares, we laboriously pressed 150 liters of TBA, 400 small bottles of Gaisberg. I had to pour out half of it," says Hirsch. The phenomenon also irritated him when it cropped up in restaurant wine pairings because either the plate was empty or the food was cold by the time the sommelier came back with a new, unaffected bottle. "If plates gave off unwanted flavors in a restaurant, the chef would stop using them, too," Hirsch points out. Hirsch tried many alternatives, from a batch from just one supplier to a range of up to six different suppliers. His father even used only French corks as far back as in 1990.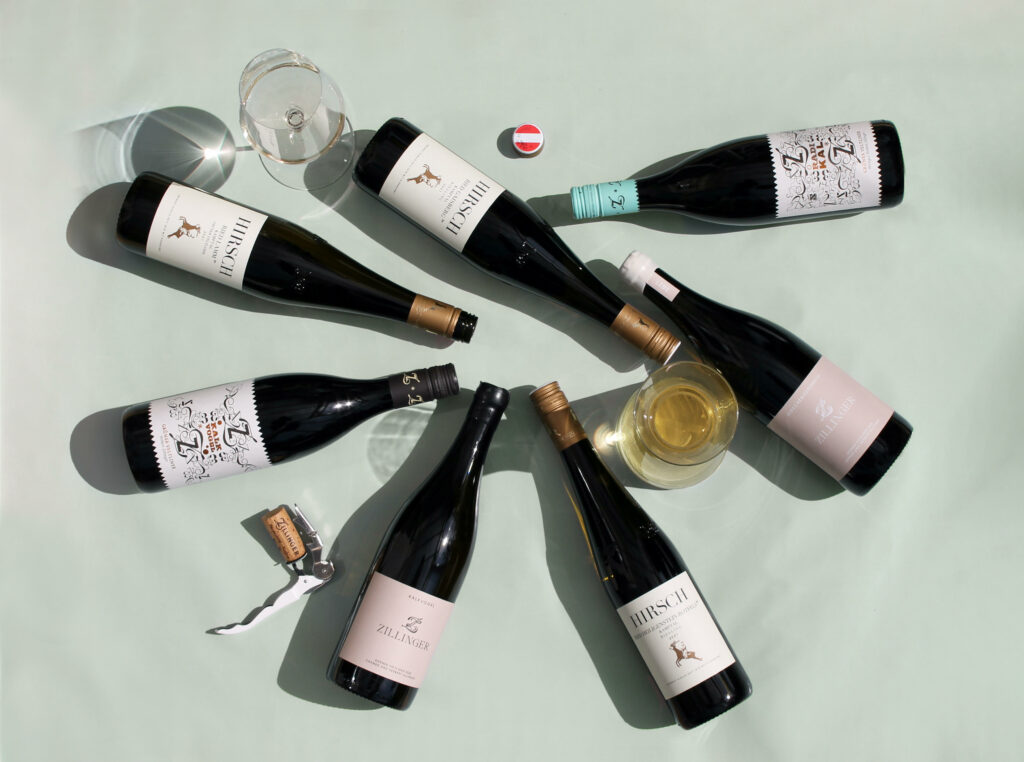 Ten years after adopting screw caps, he held a comparative tasting. To his mind, it only further confirmed his choice. "On the table were standard bottles and two magnums. The contents were identical but closed with expensive corks. Both magnums were dark toned, one a bit fruitier but bitter on the palate, the other dull on the nose. But the screw-topped bottles required massive restraint not to empty directly at 11 o'clock in the morning. The magnums were also emptied, but differently. Three liters of Zöbinger Gaisberg — down the drain. "I was so angry at corks," Hirsch says, still getting worked up about it today. Since 2003, he's used screw caps for his magnums, too. The breathability of cork is nonsense in his opinion; he sees it strictly as a closure material: "I want the wine to age slowly so that in 10 years I'll say, 'Great! I still have a few bottles.' Not: 'I wish I had drunk it already after five."
"I want the wine to age slowly so that in 10 years I'll say, 'Great! I still have a few bottles.' Not: 'I wish I had drunk it already after five."
Hirsch never forced his ideas on anyone, even though his decision initially earned him derision. Fortunately, he had the support of some top figures from the restaurant world. Adi Schmidt, then sommelier at one of Austria's most acclaimed restaurants, Steirereck, was also tired of the masking effects. In Schmidt's estimation, at the time 10% of wines were affected. Stephan Rheinhardt, Austrian wine critic for Robert Parker's Wine Advocate, has estimated the negative influence at up to 30%.

Hirsch had expected his decision to cost him regular customers. But he was surprised to see younger drinkers present a more conservative attitude. Fortunately, that skepticism was not universal. In New Zealand, the market for screw-cap wines rocketed from 1% in 2001 to 70% in 2004. In Australia, the use of screw caps for premium wines continued its advance. In 2000, a group of Clare Valley Riesling producers led by Jeffrey Grosset bottled some of their wines under screw cap. Meanwhile, in France, Domaine Laroche in Chablis has been bottling its premier crus and grand crus under screw cap since 2001. Back in Austria, Müller Glas, a renowned glass packager that caters to the wine industry, headquartered near Göttlesbrunn in Carnuntum, introduced Stelvin closures in 2003. Today, roughly 80% of Austrian wines are screw-capped.
Today, roughly 80% of Austrian wines are screw-capped.
"My aim has always been to be able to present our wines to people — no matter where they are — as they taste here with me", says Hirsch, as he gazes out over his seven Erste Lage vineyards. From the winery, they're all visible: Ried Heiligenstein, Heiligenstein-Rotfels, Lamm, Grub, Renner, Gaisberg Zöbing, and Kammern. "There's so much nuance, focus. Here more spice, there more juiciness; gneiss, sandstone. This must be clearly recognizable," Hirsch says. "Placing a cork is the final step in the process and can ruin an entire vintage. It's a gamble over which you have no control." But after Hirsch took the lead, screw caps quickly gained acceptance in Austria. A number of his colleagues apparently had similar concerns and ideas. "Many were already in the starting blocks. I was just the first one out on the track," he says.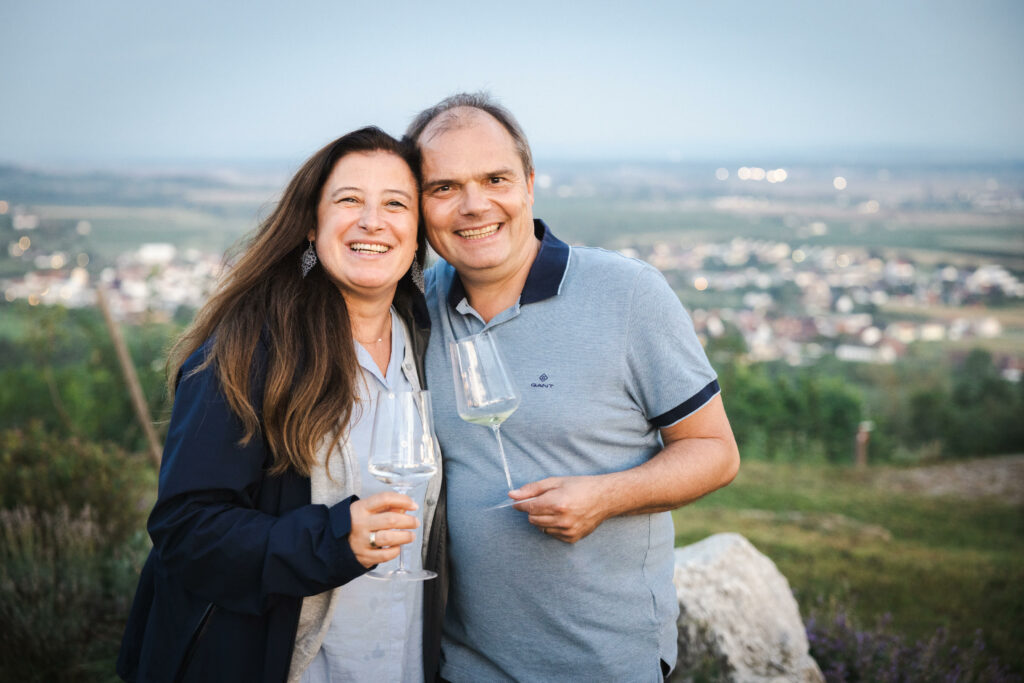 A further factor in favor of the transparency afforded by screw caps was certainly the development of wine glass culture — especially in Austria. After the era of rustic wines poured from 2L Doppler into heavy stemware, a new sense of refinement was at everyone's lips. Josephinenhütte, Gabriel, Riedel, Zalto all created glasses designed to convey every nuance.
Meanwhile, rescrewing and replacing screw-top wines in refrigerators is expedient and more hygienic for consumers as well as on trade. After all, a cork that is reinserted into the bottle upside down can produce a dull wine.
Even 20 years on, Herbert and Carmen Zillinger, biodynamic producers in the Weinviertel, describe themselves as "screw cap champions." The appeal, they say, is qualitative, even if they find it difficult to convince fine wine consumers in certain countries: "It's an emotional story." When they bottle their next vintage, the Zillingers will return to using cork closures for some of their wines. The decision was made to appeal to certain sensibilities and optics. But it's a choice that has serious and surprising repercussions in the cellar. Sulfur management, for instance, has to be adjusted for screw caps. "We can't work from the same barrel with both types of closure. Natural cork requires slightly higher free sulfur," Zillinger explains.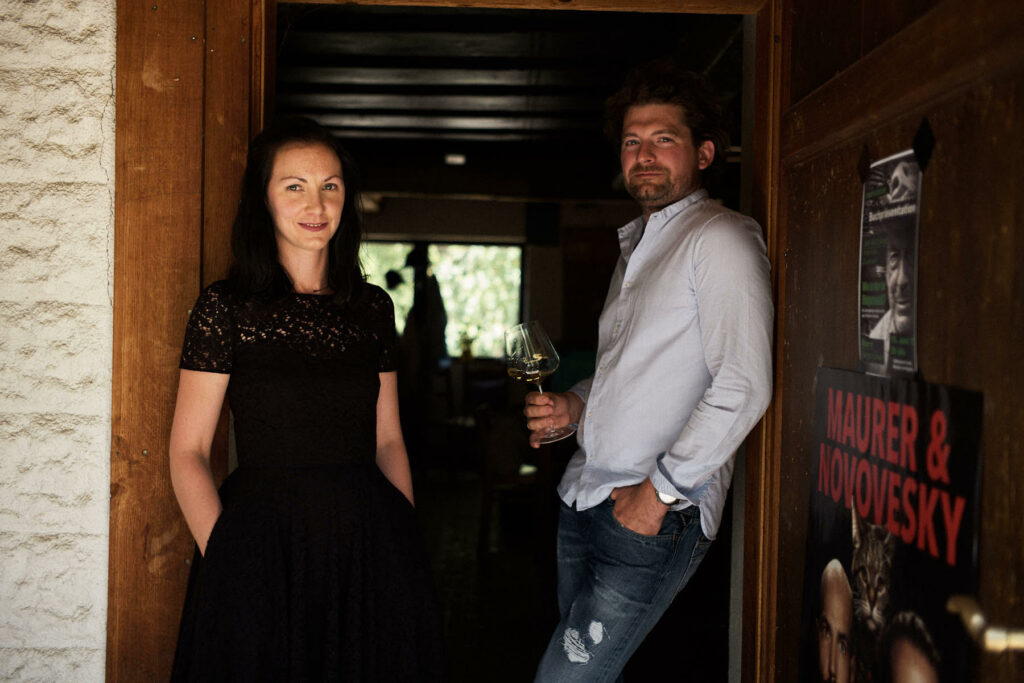 This last step can have a major impact on wine style. Nicola Libelli, cellar master at one of the Pfalz's flagship biodynamic estates, Dr. Bürklin Wolf, agrees. "If you make soft-spoken wines that are not so fruit expressive, they become more sensitive under cork," he says. Last year he and his colleagues tasted 15-20 of the estate's wines, at up to 20 years of maturity. In each case they tested the same wines, one sealed with cork, the other under screw cap. "The conclusions were clear. A few wines were unquestionably corked or masked. The wines under screw cap were clearer and fresher." But he also points out that winemakers in particular tend to prefer fresher, more youthful wines. "With screw caps, depending on the style, wines develop more slowly — almost too slowly for consumers, who also want to sense maturity. That's why oxygen and sulfur management are also big issues."
But aging under screw cap resists generalizations, says Libelli. There is the first moment after opening, then the perception five minutes later, and a day later as well. Development after exposure to air, no matter which closure is selected, is decisive. "Screw-cap wines are often unwieldy after opening. Later, they seem as much as five years younger. With delicate, not overripe red wines, I have the feeling they can not fully develop. White wines definitely stay fresher," Libelli adds.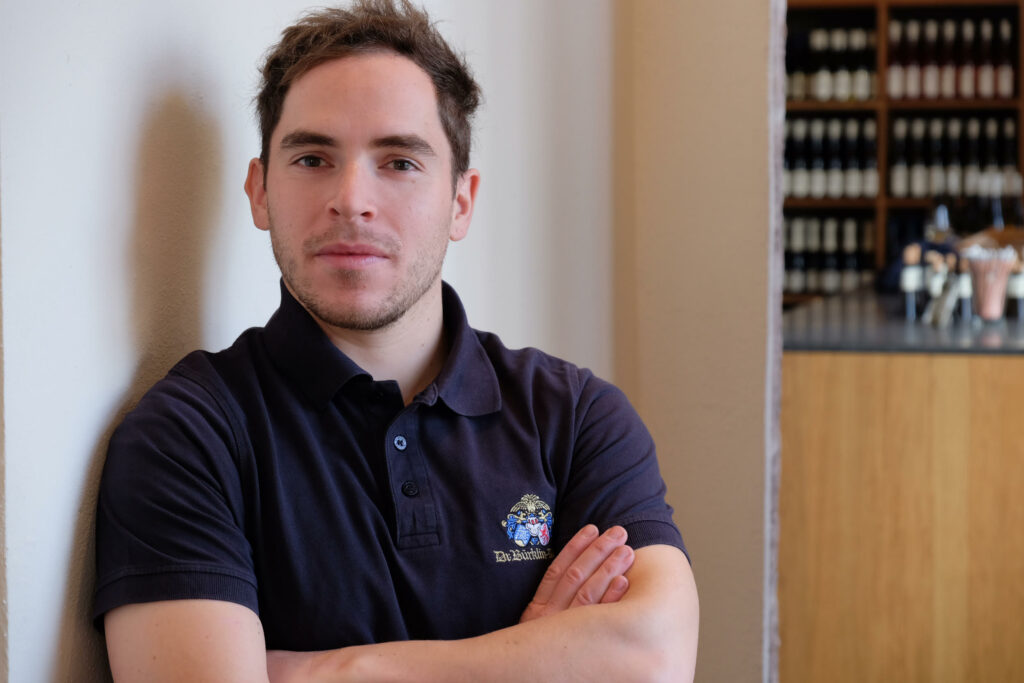 Back in the Kremstal, Hirsch illustrates the difficult debate with two further examples. Even among the sparkling wines his family enjoys drinking, he sees wide variations in expression, be the wines from Langenlois or Champagne. This becomes clear especially if you have half a case and can make a direct bottle-to-bottle comparison. Among sparklers, you can usually find a bottle in which the perlage differs, and the wine itself has an abrupt finish, quickly shuts down, and the aromas are fleeting.
The new-old style of white wine — skin contact, or orange wine — tends to be more forgiving of cork masking. In this case, whether the wines exhibit turbidity and bitterness or reduction and initial inaccessibility, it is customary to allow the wines time and space to open them up. Decanting is key. After all, many's the drinker who's said with the last glass, "Now it tastes right."
With cork at a crossroads, finding the right closure is more a question of philosophy than feeling.
Libelli sees the air growing thin for natural cork, also because of the changing climate. The yields differ based on location. In a positive sense, every cork is an individual. But this also means thickness and other characteristics vary. This is because the proportion of suberin, the substance responsible for preventing water from penetrating the cork varies, as does the cork's density. "At a time when there is a homogeneous alternative, why not use it?" Libelli asks.
In the future, Zillinger will place his trust in specialists with the right nose for cork. They will ensure the corks are washed and individually sorted to minimize risk of failure. The winery will take the final steps of sealing bottles with an oxygen-tight mix of wax and varnish to better prevent uncontrollable oxygen exposure. They hope that in the meantime, wine drinkers will become more open-minded about screw caps.
"The screw cap corresponds with our ideas, philosophy, and style of emphatically puristic wines," Zillinger notes. "Add nothing, take nothing away. And work with as little added sulfur as necessary." This consistency is impossible under natural cork. Even at bottling, a wine has about 4 mg of oxygen in the neck. After about six months in the bottle, the wine has already "consumed" that oxygen. Under screw cap, that's it. With cork, oxygen influence from the outside remains possible.
Wine drinkers rarely think of any of this when they reach for the corkscrew. Only the emotional moment matters. With cork at a crossroads, finding closure is more a question of philosophy than feeling.
Translated by Valerie Kathawala