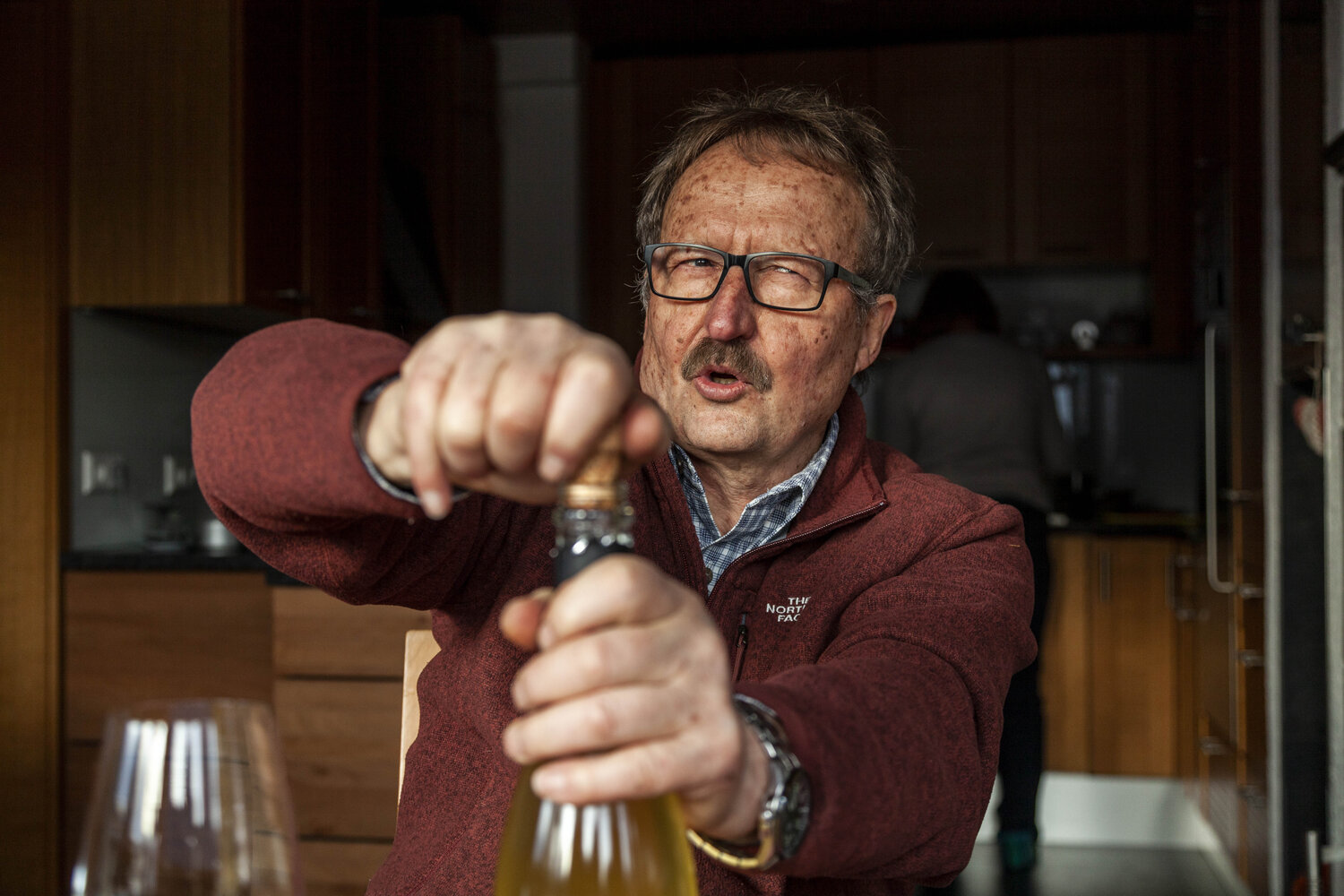 Those who go on the hunt for modern Württemberg may be surprised by what they find on the journey. In this stretch of southern Germany, many things work differently. Swabians have their own take on cool.
Here you'll meet a grower from the hip-hop scene who has the region's traditional wine mug inked as a tattoo. You'll bump into a start-up winery launched with crowdfunding. And you'll land at the door of one of Germany's hippest growers, 68-year-old Helmut Dolde of Linsenhofen.
DOLDE
Dolde wears a walrus mustache and, on the day of my visit, a cap someone gave him that says "Wine in Moderation." A former teacher, he only devoted himself to winegrowing full time after retirement. The sun bathes a valley below the vineyard in warm light as Dolde goes to meet friends to bind vines.
His vineyards rise directly above the little community of Linsenhofen, on the edge of the Swabian Alb. The low mountain range is among the rawest parts of southern Germany. The soils are barren, the climate cool and defined by altitude. On the Alb, it's always colder than in nearby Stuttgart. Dolde's vineyards top out at 528 meters above sea level, making them among the highest in Germany.
There's a reason most people haven't heard of the wines grown here. "Wine has always been made at the Alb's margin, but for a long time it was undrinkable," says Dolde. Grapes never really ripened in this cool corner. Dolde once found an old harvest book kept by his aunt and was shocked to see how low the sugar levels were a generation ago. The reputation of the Alb wines was always miserable. Many feared the acidity would burn a hole through their stomachs.
Today, things are different. Growers everywhere are feeling the effects of climate change. And the challenges of winegrowing in the Alb are now advantages. While growers in neighboring Baden contend with drought and heat stress on the legendary sites of the Kaiserstuhl, the Alb has become attractively cool climate.
Temperature swings are extreme here, bringing tension, pronounced aromatics, and bright acidity to the wines. Dolde can make singular wines here, with a succinct structure and clear fruit that remain very much shaped by their terroir. The vines, most of which are decades old, grow on Jurassic soils, rich in limestone and clay. Some parcels grow on a volcanic vent, with soils that are correspondingly dark, sandy, and easily warmed. Dolde earned his name with his Silvaners, which are marked by their cool characters. His Spätburgunder (aka Pinot Noir) follow suit. And this makes Dolde one of the most in-demand growers in the region.
Overall, Württemberg faced a problem. It has traditionally been characterized by cooperatives. Hundreds of hobby growers hand over their grapes to the nearest big operation. There's nothing wrong with the quality of the wines, but they are pure mainstream. Over the decades, the individuality of specific terroirs has been erased. In their place, cheap, thermovinified red wines full of primary aromas defined Swabian wine. The winemaking grew more "professional," the image of the wines got worse.
In the past few years, a generation of growers, no longer satisfied with this, has begun to establish itself. The appeal of their work, as they see it, is in realizing their own philosophy.
BEURER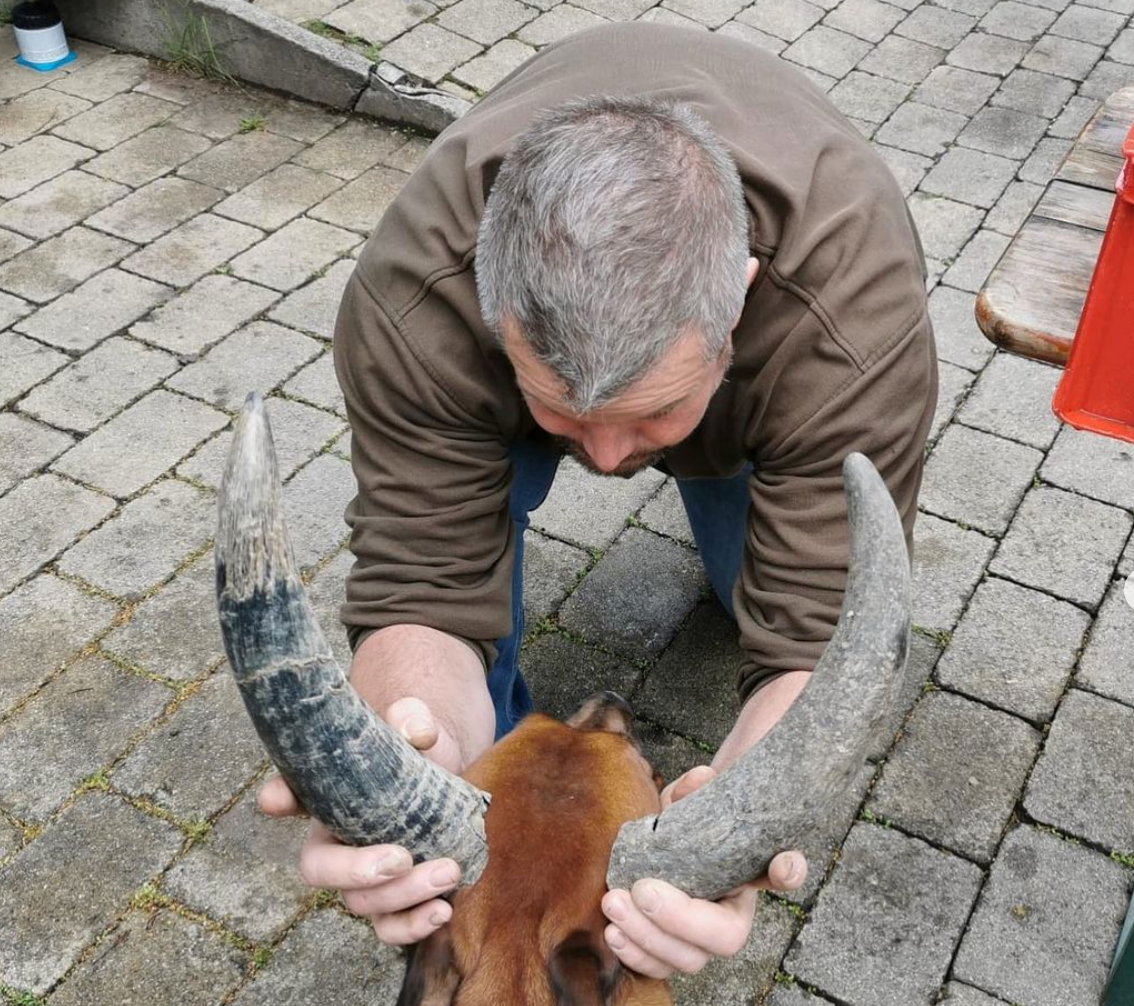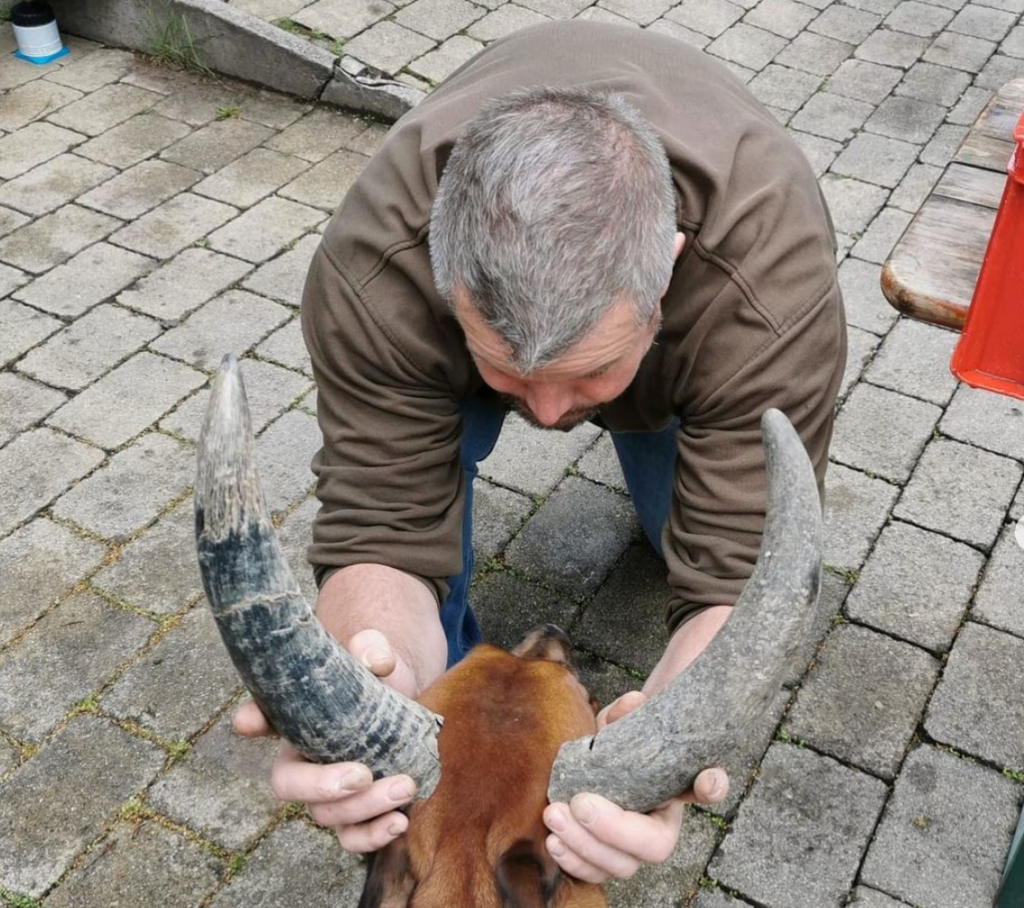 Jochen Beurer was a forerunner of "the New Württemberg." He established his winery in the 1990s and has been farming organically ever since. When he started, his wines — completely unlike others at that time — irritated many of his fellow Swabians. Beurer was one of the first biodynamic growers in the region and took a low-intervention approach in the cellar from the get-go. For years, this made him an outsider. Today he's one of Württemberg's edgiest and most acclaimed producers and has inspired the next wave of growers.
LASSAK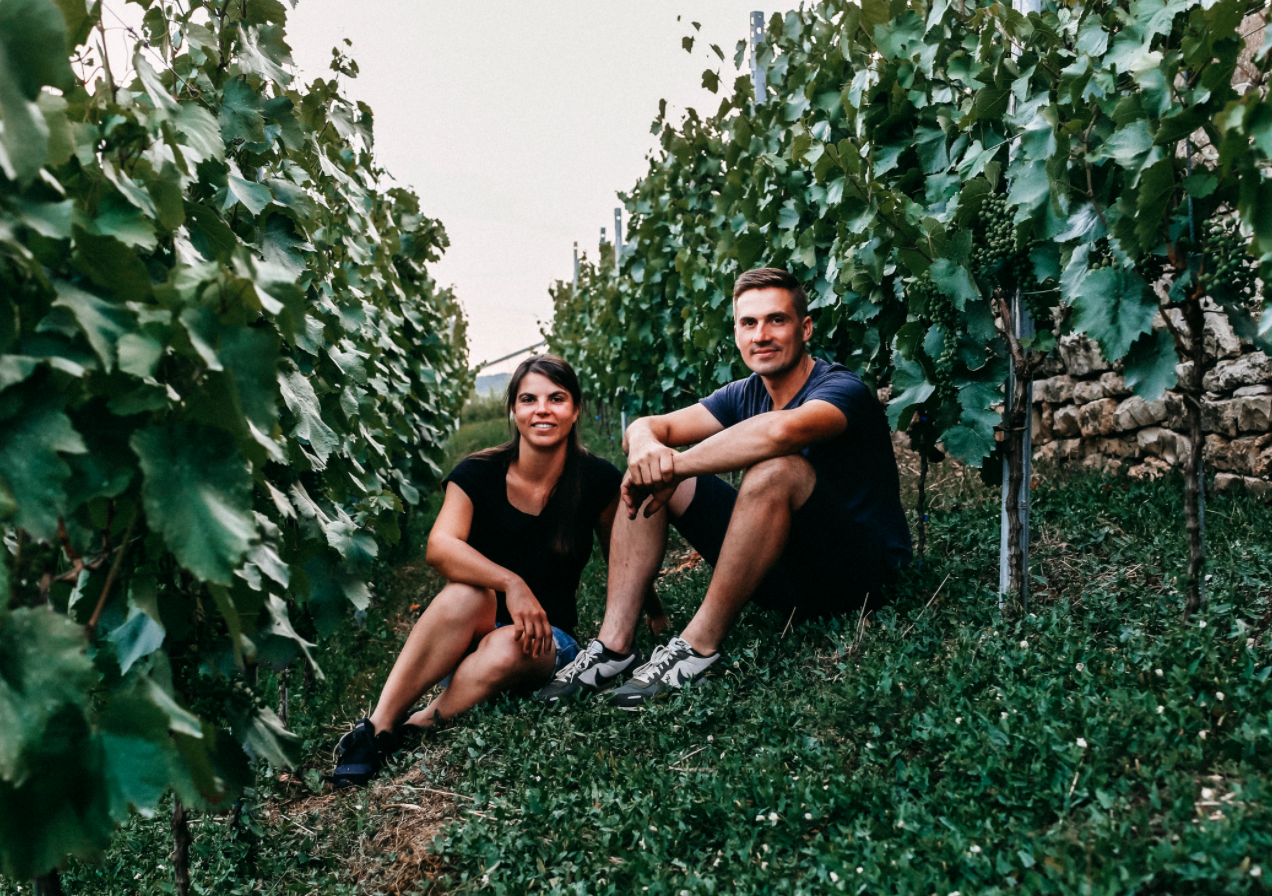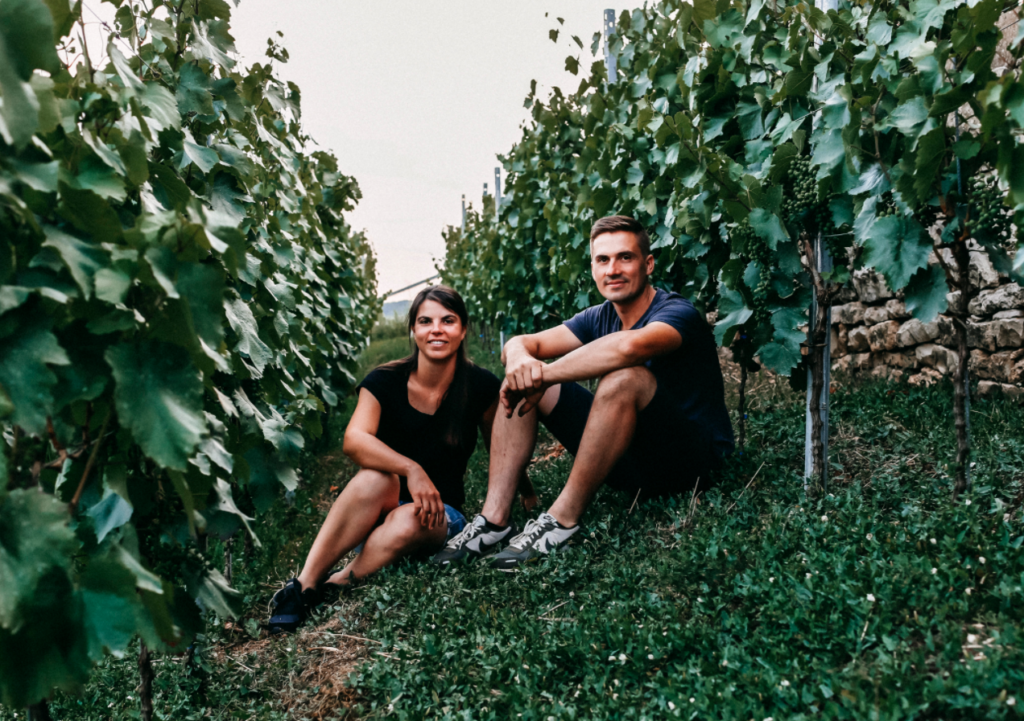 Case in point are Steffi and Fabian Lassak in Hessigheim. The village, in northern Württemberg, is considered part of the Unterland subzone. The name, which translates to "low land," is short on glamor — as was the wine scene. Until recently, with the exception of Weingut Dautel, there were few ambitious or well-known wineries here, even though the region is chock full of vines. Most growers, like Steffi's parents, supplied the co-ops.
But Fabian and Steffi had a vision: the sites in and around Hessigheim are dominated by limestone. They wanted to make wines that show Lemberger on limestone in all its refinement. "Our wines should show where they grow. Shell limestone is our unique selling point," says Fabian.
Back while they were still studying, the couple zeroed in on a few parcels in Steffi's parents' vineyards that they converted to organic farming. In 2016, Domaine Lassak was born. With their vineyards on terraced, steep slopes, almost everything is done by hand. They have organic certification and work with spontaneous fermentation, but without fining or filtering. They give their wines at least a year on the full lees. Even their Rieslings go through malo and mature in wood. "When you start something new, you're much freer and do what you like. That's our good fortune," says Fabian.
Even renowned estates are evolving their styles. Now the challenge is to establish a balance between staying true to the expectations of their long-standing customers while not losing sight of the zeitgeist. One pioneer in this effort was doubtless Rainer Schnaitmann. He cultivates vineyards right on the edge of Stuttgart's city limits and was one of the first to work consistently with spontaneous fermentation. His wines are less defined by primary fruit than by their complexity.
KNAUS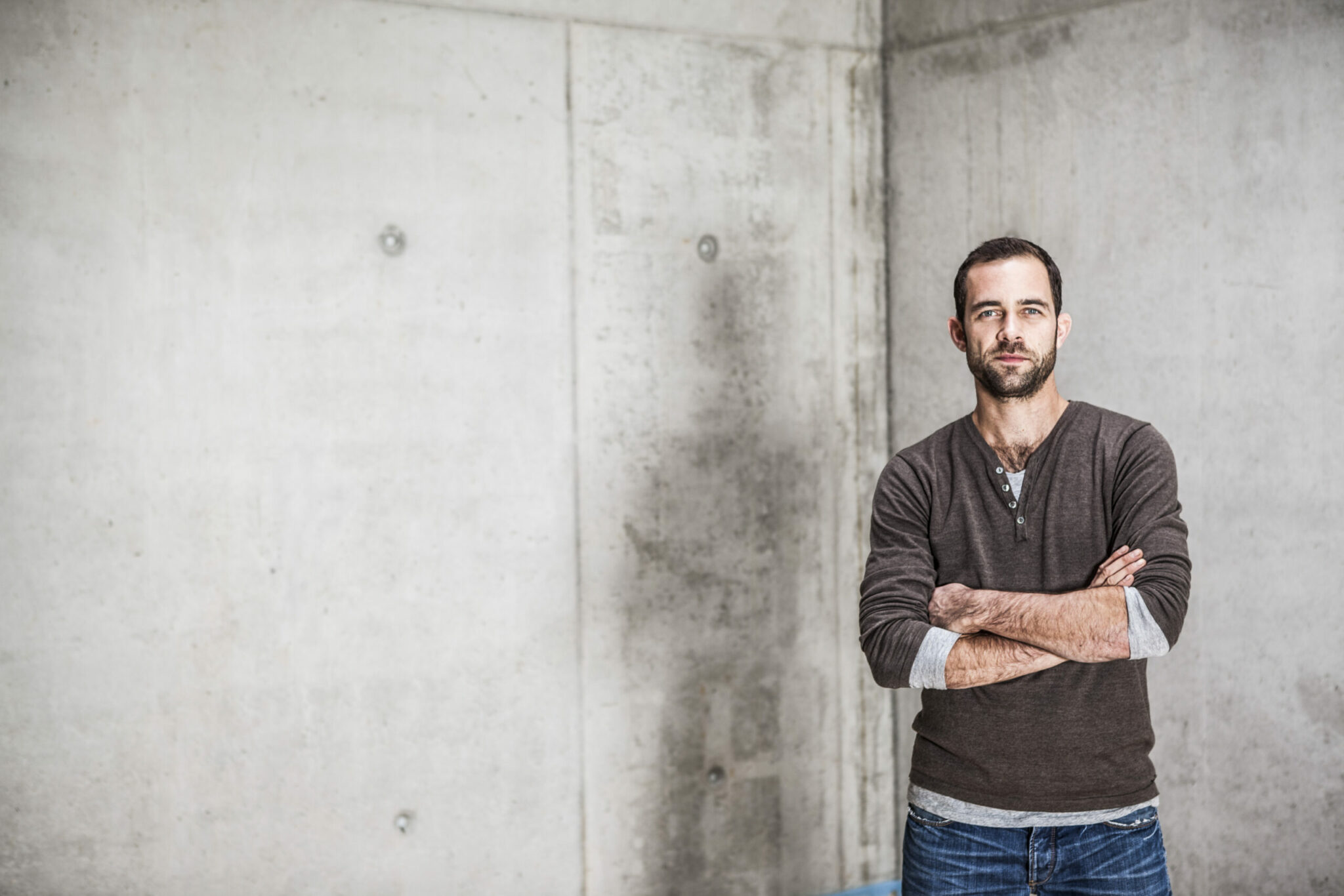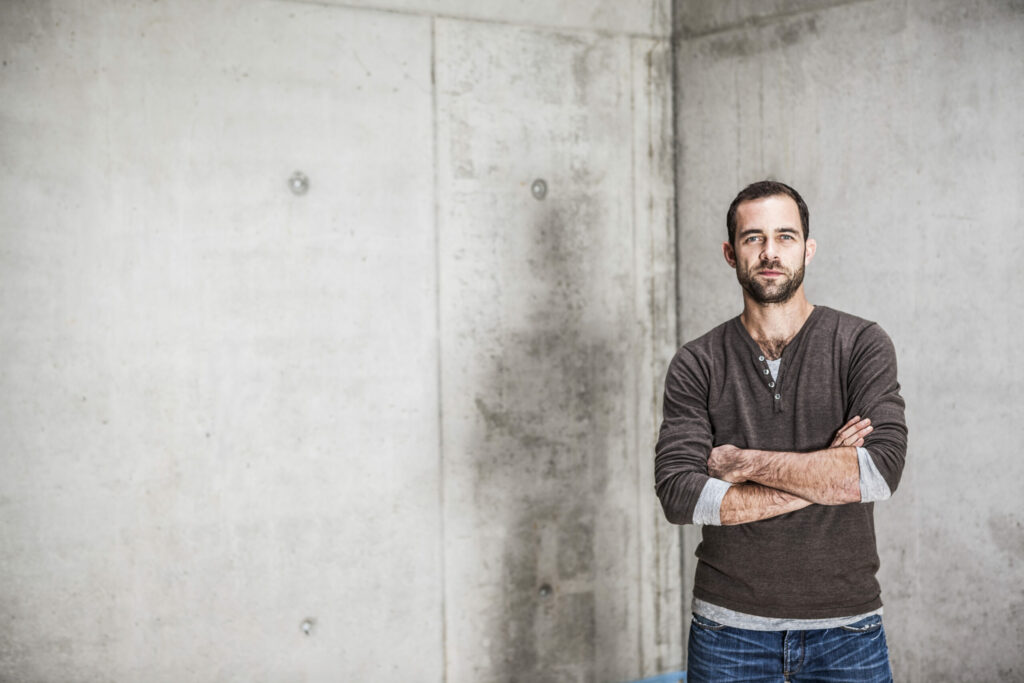 It's a style that Andi Knauß of Weingut Knauß in the Remstal has also accelerated. He's the second generation of an operation founded in the mid-'90s. Before taking over in 2004, he worked at Weingut Nittnaus in Austria's Burgenland. The Austrians have the same leading red variety as the Württemberger: What the former call Blaufränkisch the latter know as Lemberger. "I saw how finely and elegantly this grape can be handled," says Knauß. He farms organically and raises his wines almost exclusively in large wood casks so as not to distort variety or origin.
He gives his aromatic white varieties time, letting them ferment spontaneously, sometimes over months. The resulting style is unmistakable: pure, concentrated without overwhelming, moderate in alcohol. The wines reflect a mix of cool climate, craftsmanship, and rich soils — a combination that Württemberg growers now play as their ace.
The wines reflect a mix of cool climate, craftsmanship, and rich soils — a combination that Württemberg growers now play as their ace. 
HAIDLE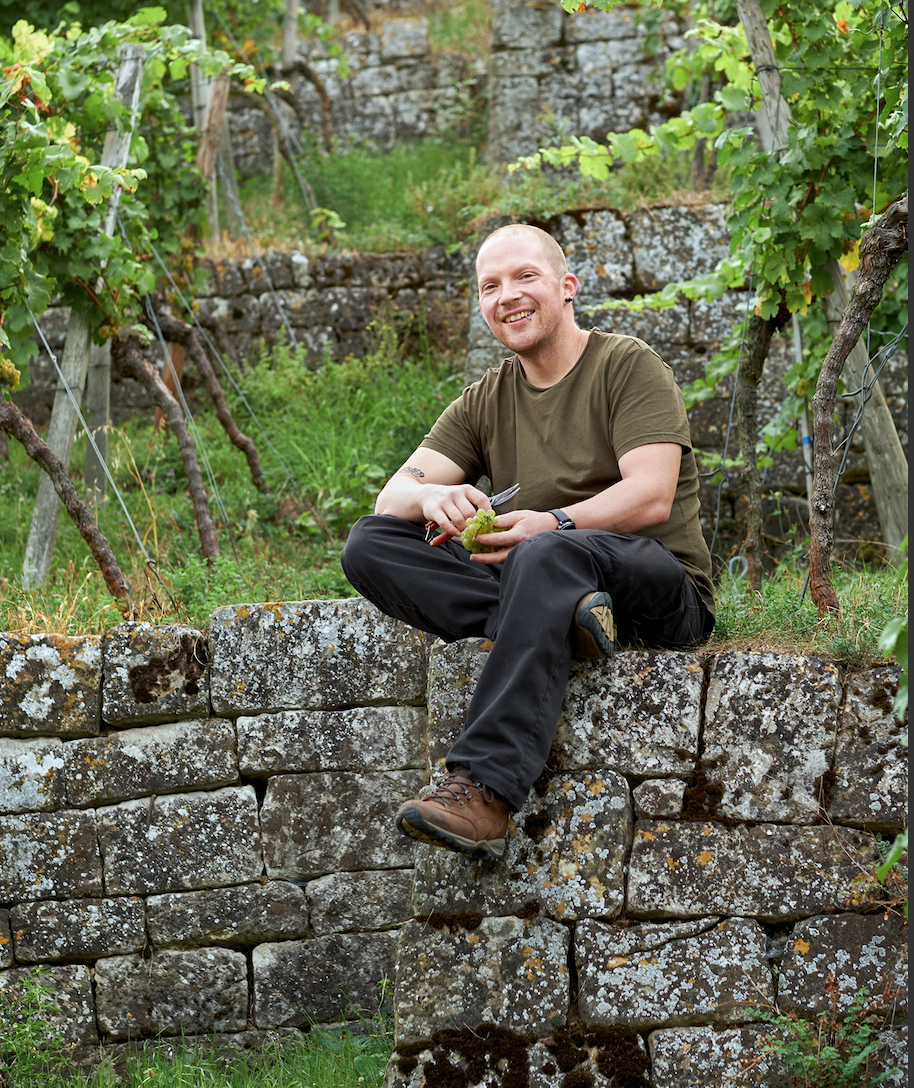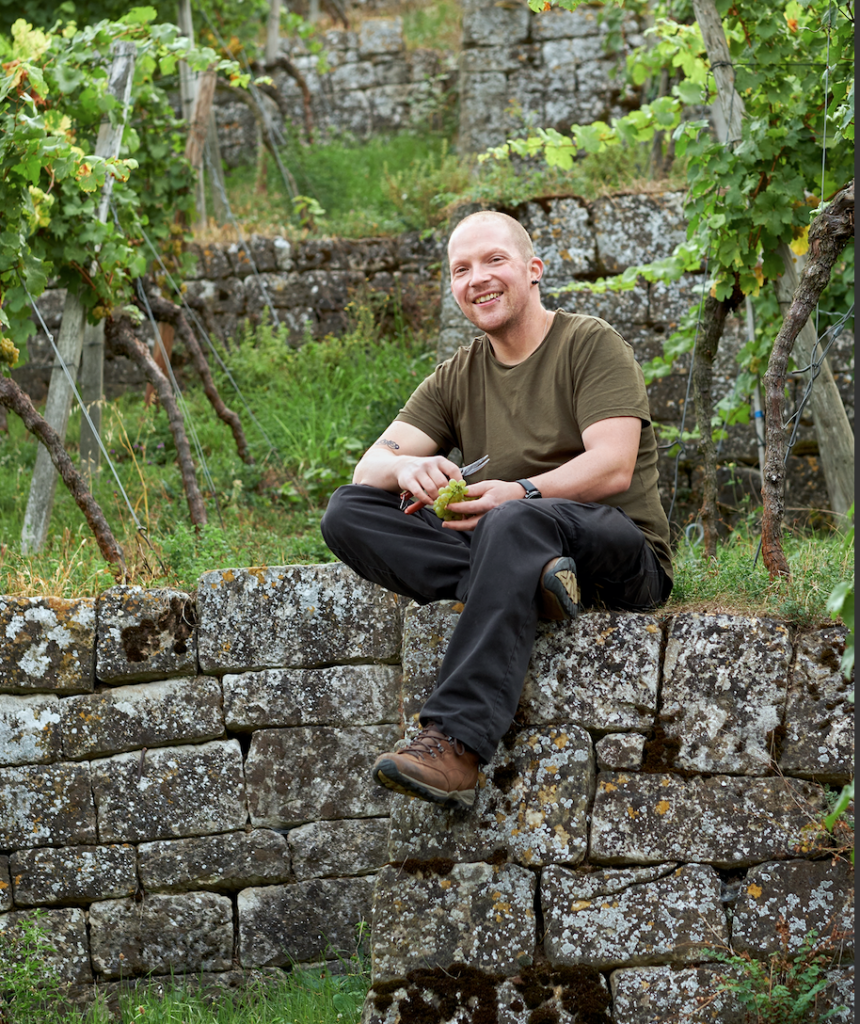 But sometimes something has to go in order to grow. Moritz Haidle is convinced of that. Weingut Haidle is among the oldest private wineries in the Remstal and Moritz joined the family business in 2014. Since then he has turned the place inside out: Not only did he convert to organic farming, he also completely upended the portfolio. "I'd like to see the Remstal standing again for what we can do best," he says.
Over the past few years, he pulled 14 wines from his portfolio without replacing them. But he is not a grower eager to break with tradition. Just the opposite. He wants to return to what his predecessors instinctively did right. He's convinced Riesling and Lemberger are perfect for the Remstal. Marl, shell limestone, and reed sandstone soils are optimal for these varieties. It's colder here and Stetten has east-west valley sites that tend to further accentuate the cool characteristics of the wines. This is why Haidle plans to devote three-quarters of his planting to Riesling.
Less fruit, more sense of place. That's the modern Swabian's credo.
He has another goal, too: a modern Trollinger. This red variety was once the epitome of Swabia's bad rap: chirpy, light, sweet. The Swabians traditionally drank their Trollinger from quarter-liter handled glasses, known as a "Viertele," or "little quarter." Haidle has one inked on his own body. "When Trollinger is well made, it's the perfect Vesper wine," the vintner says, referring to the Swabian equivalent of l'apéro. An artisanal, well-made, everyday wine — light-footed and terroir-driven.
ROTERFADEN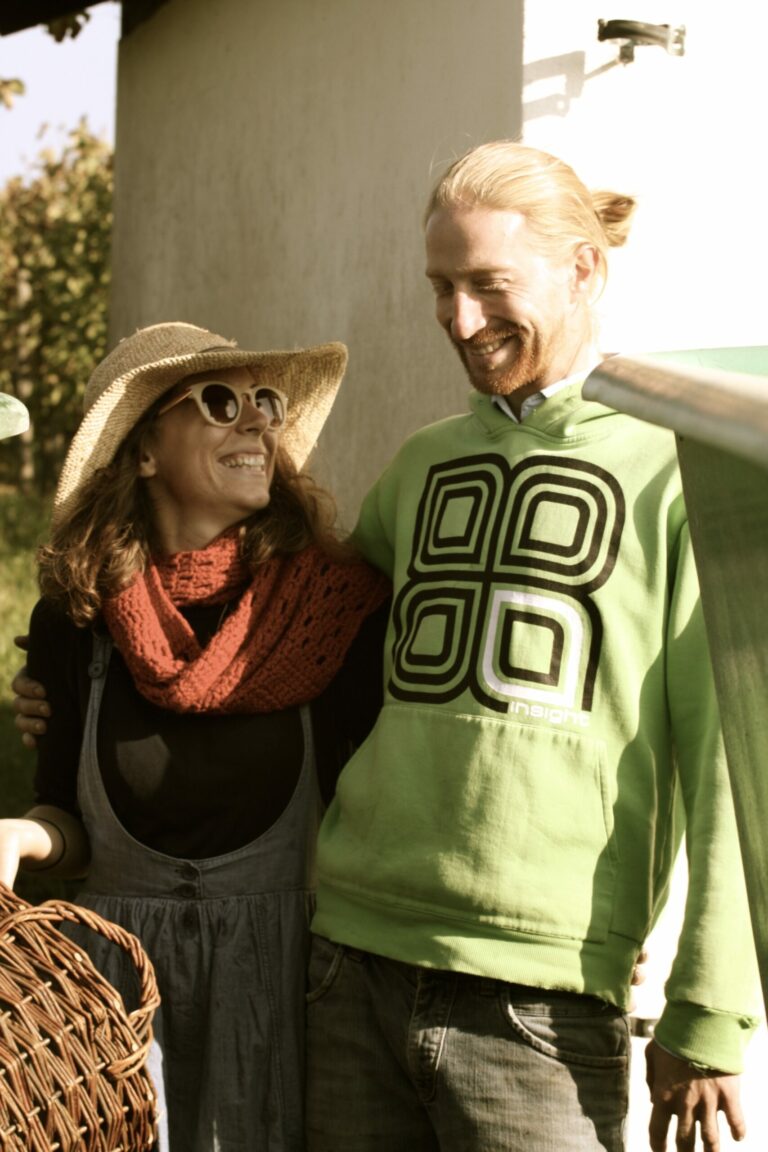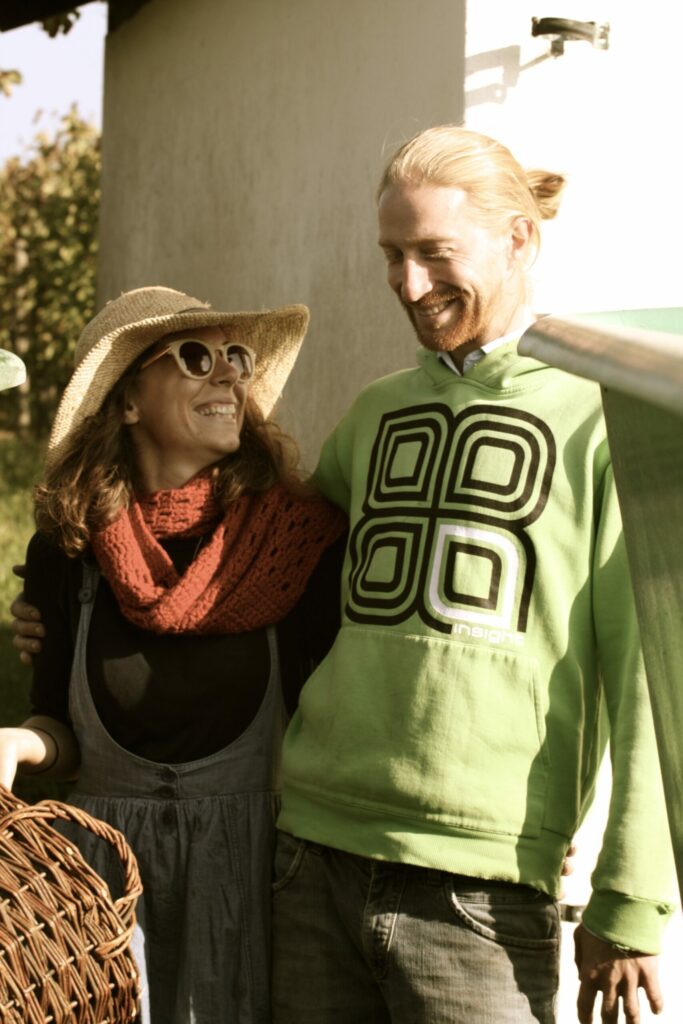 Less fruit, more sense of place. That's the modern Swabian's credo. But sometimes those making wines of origin are the ones branded "atypical." Weingut Roterfaden is a micro-estate in Vaihingen an der Enz, a part of Württemberg in which there are no famous wineries. This is where Olympia Samara and Hannes Hofmann started out in 2014 with half a hectare of vines and a precise vision for their wines: striking acidity for their Rieslings, Pinot Noirs, and Lemberger, made in an intractable, individual style. The Rieslings often need some air to reveal their aromas, which tend more toward earthiness than orchard fruit.
Some have told the couple that their wines are highly unusual for Württemberg. Samara can only laugh at this. "Nothing could be more typical! This is exactly how people made wine three generations ago, before technology changed everything. This is the way Riesling tastes here!" she says.
Samara and Hofmann are strongly influenced by biodynamics. When the smell of tea fills the air, it means they have brewed up another infusion of stinging nettle, valerian, or yarrow in their 100-liter copper kettle — enough to douse the entire estate in its scent. In lieu of synthetic chemical herbicides, they use the teas and extracts to strengthen their vines.
They think of their estate as an organism of which vines are just one part. "A farm like ours is much more than a winery. It's a living circulatory system," says Hofmann. They are now up to 2.5 hectares of vines and make about 13,000 bottles a year. Relative to other wineries, that is tiny. But for Samara and Hofmann, it's perfect. This is the only way they believe they can follow their vision without compromise. They hold down side jobs to make it work. But they dream of a time — in a few years, they hope — when the winery can sustain them completely.
VINTAGE WINERY STUTTGART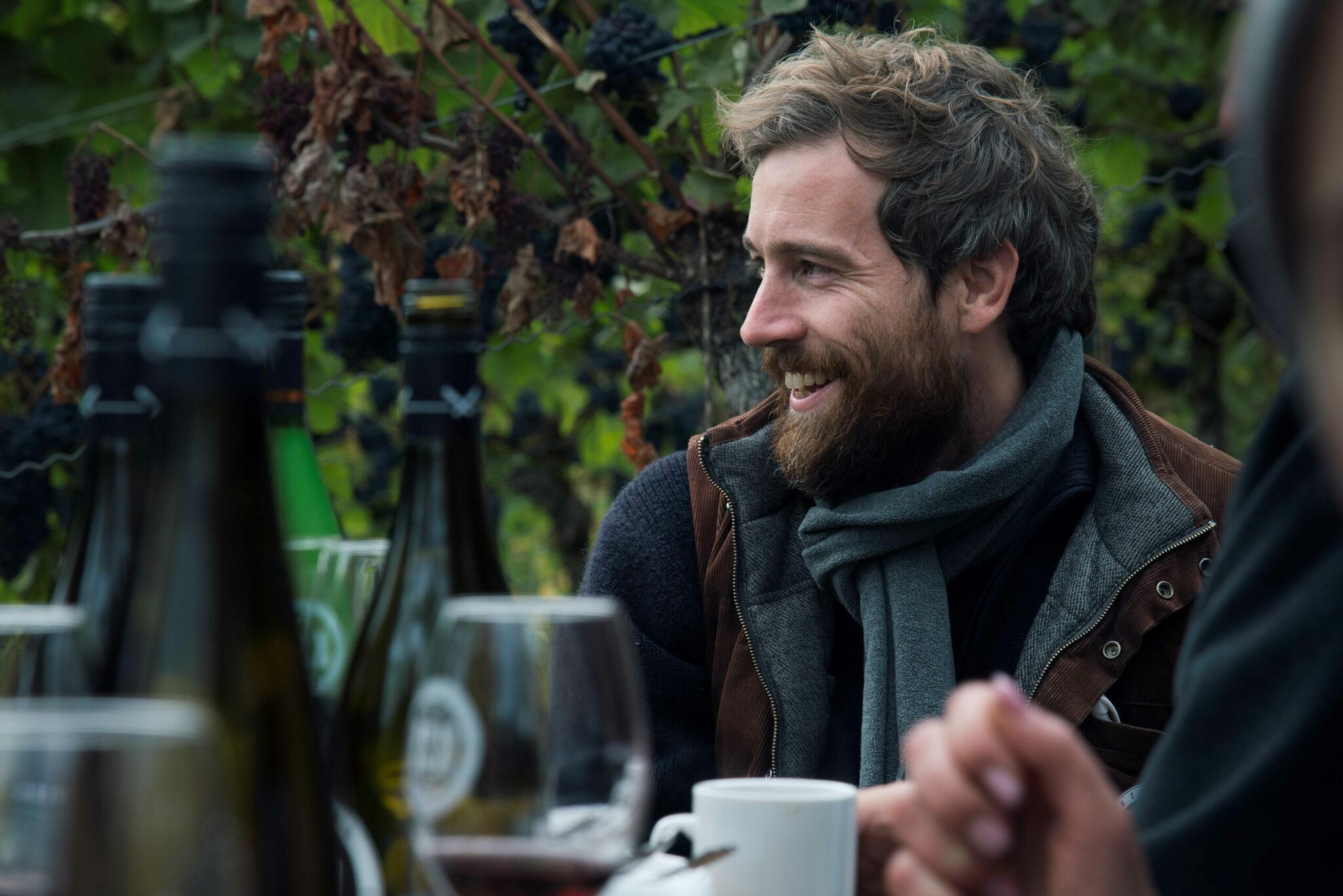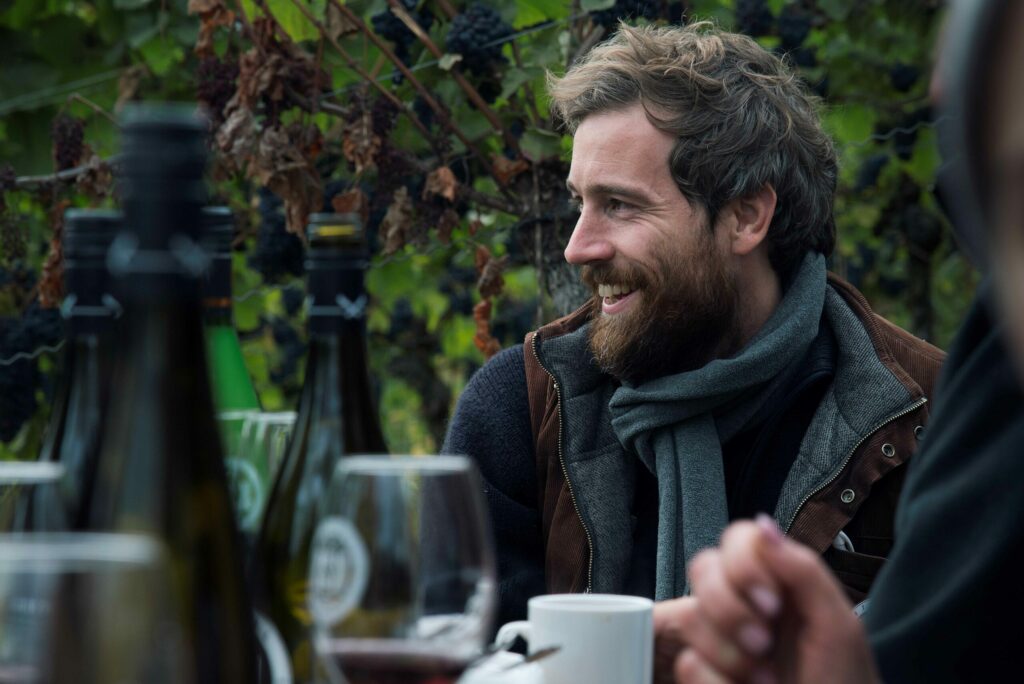 Many of these innovative growers face the same challenge: They have a clear vision, but scant resources. In Swabian dialect, "Käpsele" means a person with clever ideas who finds ways to realize them quickly. And the most impressive Käpsele move on the Württemberg wine scene was made by two growers in Stuttgart: Dennis Keifer and Sebastian Schiller, the names behind Weingut KSK, short for Keifer-Schiller-Konsortium, now known as Vintage Winery Stuttgart.
The growers grew up in Rohracker, an off-the-beaten path part of Stuttgart. There have always been vines on Rohracker's steep slopes, but nearly all of them were hobby plots. Most of the grapes go to co-ops, if anywhere. In recent years, many of these hobby growers have given up their parcels — the slopes too steep and, for most, not worth the work required.
Schiller and Keifer had little parcels on the side, too. But they dreamed of vinifying their grapes themselves. They wanted to make a terroir-driven wine from Rohracker: artisanal, environmentally sustainable, and high quality. But they needed money. Seven years ago, they noticed a trend that gave them an idea: crowdfunding.
Initially, the two put out a call to raise 5,000 euros to buy bottles and casks. Within five weeks, they had beaten their goal. 114 people became investors in their winery. But crowdfunding did more than just bring them the financing push they needed. Crowdfunding turned into crowdworking: Fans of the winery who at first just wanted to give money now help in the vineyards — unpaid.
Every few weeks Vintage sends out an email detailing which tasks are pending in the vineyards (everything is done by hand) and when they'll need helpers. "We make wine as it was made a hundred years ago," says Schiller. (Keifer has since left the project.) But their helpers love being outside and accomplishing something purposeful. Schiller then makes the wines where he works full time, at Weingut Beurer, with the very grower who paved the way for the New Württemberg. In Swabia, trends almost always function according to the same principle: back to the roots!
---
Translated by Valerie Kathawala