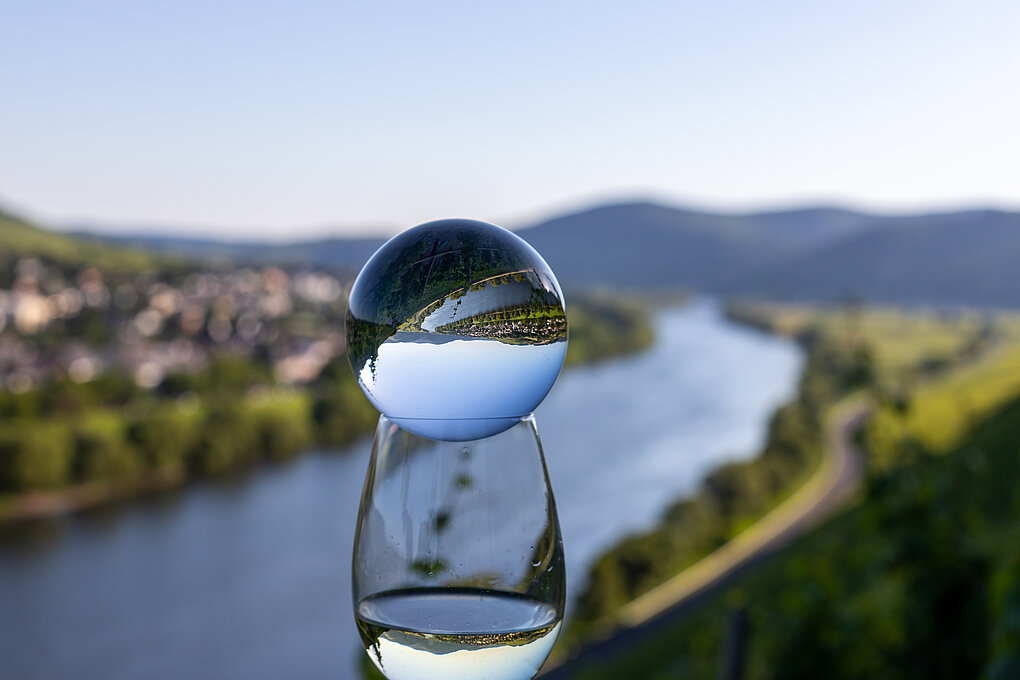 Keen readers of TRINK's newsletter know that we kicked off the new year by hazarding forecasts for wines of the umlaut zone. If there's one big takeaway shaping the present and probable vinous future of Alto Adige, Austria, Germany, and eastern Switzerland, it's this: the word is out about their craft and cultural value. The wines are disproportionately products of the kind of cool(ish)-climate, small-scale farming, cellar intuition, and reconsidered tradition that resonate hard in the wine world right now.

But producers will be quick to tell you: the struggle is real. As if the impacts of climate chaos were not disruptive enough, surging costs and shortages of materials, fuel, labor, and in some cases even suitable vineyards are both immediate and, likely, longer-term challenges. A generationally driven shift away from alcohol and toward values-led purchasing decisions is also forcing producers' hands. In many ways, the year(s) ahead will be shaped both by the severity and duration of these factors and the ingenuity with which producers respond.

One powerful upside to these pressures? They are likely to drive the trend toward all forms of what we might call reasoned viticulture closer to a norm. Expect to see more integrated, organic, biodynamic, and regenerative farming across all four regions. Young growers are also thinking smaller. As they prepare for an uncertain climate future in which resource conservation is very likely to be essential, they are narrowing their footprints and looking for opportunities to make their vinyeards and wineries motors of more circular, regional economies.

Meanwhile, the drink-less, drink-better movement plays right into their quality-oriented hands. Whether that means seeking out portion-controlled organic canned wines or upgrading to the best wines drinkers can afford and enjoying them less frequently, German-speaking wines are well positioned to deliver.

More solutions will come from innovators who crowd-source vineyard help, embrace disease-resistant PIWI varieties (to reduce tractor passes and thereby costly fuel and other inputs), power their wineries with renewables, and adopt alternative packaging or, for some traditionalists, look to advances in energy-conserving methods of glass production.
The allure of all things Alpine will only get keener. To many, German-speaking wines are Alpine wines. Of course, anyone who's set foot in the flattish Pfalz or merely hilly Wachau wiIl be the first to tell you this is not entirely true. But even Alpine-adjacent seems sexy right now. Meanwhile, growers in legitimately mountainous Alto Adige, for example, are exploring elevation as a seductive if complicated answer to hotter, longer growing seasons.
A renaissance in appreciation of old vines and historic varieties is in full bloom. Germany's disruptive Flurbereinigung, or vineyard reorganization, which involved ripping out, regrading, and replanting the jigsaw puzzle of scattered and inconveniently sited old parcels throughout the country, now lies decades in the past in most regions. The "new" plantings of the 1960s, '70s, and '80s are today's "old vines." Heritage-minded growers are also proving the value of preserving ancient plots. Andreas Durst's 1906-era Portugieser in the Pfalz, Ulrich Luckert's 1870 Sylvaner plantings in Franken, and the Carl Loewen estate's ungrafted 1896 planting of Riesling in the Mosel are but three commercially available examples of wines from such sites.

Finally, cross-border collaboration, indicative of bigger-picture thinking, is in the air. Germany's VDP and Austria's ÖTW, two flagship organizations that have long worked in their respective countries toward origins-based classification systems, are in talks over intensifying cooperation. Demeter and respekt-BIODYN, the leading biodynamic associations in German-speaking wine, are partnering more frequently and fruitfully. New groups are springing up everywhere among young growers in Switzerland and Austria, forward-thinking co-operatives and small bands of kindred spirits in Alto Adige, and in the form of partnerships and projects in Germany. Expect these trends to intensify.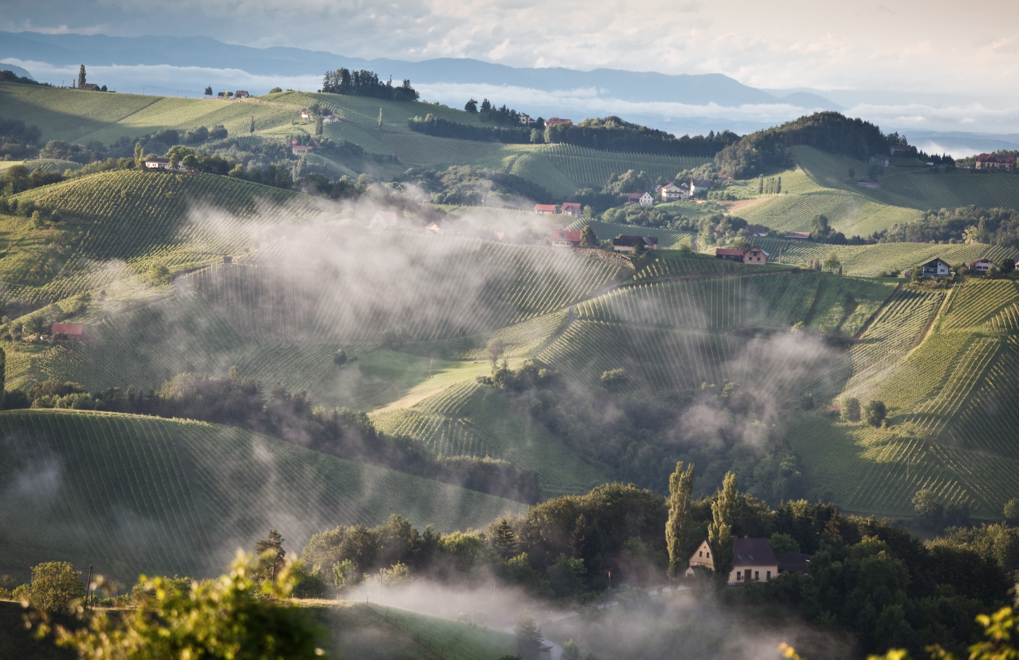 Austria
In many ways, Austrian wine already lives in the future. Much of what the rest of the wine world strives for, it is already rapidly setting into motion.

Among the regions we're watching closely: the Alpine climes of Steiermark and Kärtnen, the renaissances in Carnuntum (see Paula Redes Sidore's feature in this issue) and the Thermenregion (Nils Kevin Puls, likewise), bursts of ingenuity in the Weinviertel, and a shift toward lighter, cooler styles in the Wachau.
Style-wise, Vienna-based wine journalist and author Daniela Dejnega, her finger firmly on the pulse of Austrian wines, forecasts that Austrian sekt will continue its unstoppable rise, while orange wines have likely hit their peak. Naturweine are, as a number of developments in 2022 amply suggested, edging ever closer to mainstream — but in Austria, that means gains in balance and expressivity. This movement can, in some sense, be measured by the number of acclaimed Austrian producers who have recently switched U.S. importers to reflect their evolving identities and affinities.
Blaufränkisch clearly tops the list of varieties to watch. Welschriesling — Dejnega's top pick for a comeback and one we fully endorse — will also find its fortunes rising as more producers treat it with the seriousness it deserves. Furmint, Rotgipfler, and Zierfandler are three white varieties to know better. Thomas Bohl, a keen observer of Austrian wines, thinks that in light of global warming, "which seems to be speeding up faster than we dared think," we'll see "a growing focus on reds, which will continue to evolve." He also, sensibly, sees a future for varieties that thrive under hot, dry conditions (here's looking at you, Roter Veltliner.)

Bohl says he is also tracking a growing focus on fine whites with longer elevage before release and longer aging potential: "This is a trend that we've already seen in recent years with many of the best single-vineyard wines from the ÖTW and the STK" — two high-profile producer associations responsible for pushing Austrian producers toward an origins-based quality system.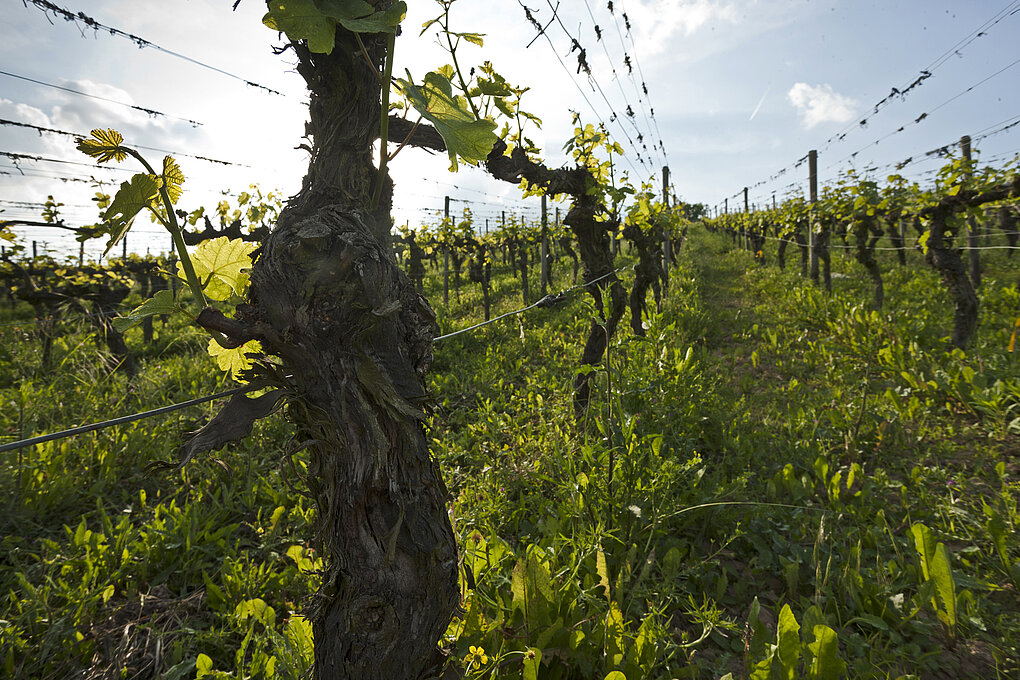 Germany
Understanding the now — and forecasting the future — of German wine transcends canonical thinking. Crucially, it means erasing preconceptions, diving into uncharted territories, and fully opening ourselves to the glorious convergence of skill, experience, maturing vines, responsible viticulture, broadening outlook, generational shift, and force of tradition, tempered, as no less an authority than Klaus-Peter Keller will tell you, with "a bit of discipline."

Among the most promising frontiers in German wine are Saale-Unstrut (see Christoph Raffelt's report in this issue), the Bayerischer Bodensee, and the Obermosel (Rainer Schäfer has you covered here). As for varieties: strike up a conversation with young growers from Württemberg to the Mosel to the Pfalz and guess which grape lights up their faces? Chardonnay. This surprising ascendance has been a long time coming. Paula Redes Sidore notes that "with the vines — officially first permitted in 1991 — reaching maturity, intersecting with a generation of vintners who explored the world and put the lessons learned into practice in their own vineyards back home, a distinctive German expression is taking shape."

The ascendance of Spätburgunder (aka Pinot Noir) looks unstoppable. Not only in regions traditionally identified with the grape like the Ahr and Franken, but now, suddenly, in an explosion of unlikely places. As Raffelt notes, "German Chardonnay and Pinot Noir have recently put winegrowing regions into focus that had long flown under the radar." Hello, southern Mosel, Bodensee, and Esslingen. These sui generis wines will only sharpen their identity and expression.

Bubbles will get bigger. From high-end sekts and crémants to a dizzying range of well-made pét-nats and sparkling fruit wines (at a range of alcohol levels right down to zero), we'd argue Germany — along with Austria — is among the most exciting sources of fizz. Germany is already the third-largest sparkling wine producer in the world. But forget Rotkäppchen, quality is the name of the game now. As Sidore notes, "Germany's association of traditional sekt producers (Verband Traditioneller Sektmacher), propelled by powerhouses including Raumland, Schloss Vaux, and Griesel, are breathing new life into this sector."

Sidore also points out that stylewise, iconic German estates are increasingly holding back wines to release to market when the wine — not just the consumer — is ready. In many cases, the vintages are also arriving out of chronological order, based on vintage characteristics, yet another marker of attentive cellar work and an understanding of and appreciation of origins.

Underpinning all of these developments is an unfolding openness among growers to understanding wine as an expression of site, cellar and mind. German wines were long stamped by a certain paint-by-numbers mentality: Go to Geisenheim, learn the rules, go back home, make wine by following those rules. Now, experimentation, responsiveness, and invention are the watchwords. Germany has tripled its organic viticulture in the last decade alone. You'll find agroforestry projects and vineyards anchored by biotopes. Even conventional growers are minimizing their synthetic inputs in favor of baking powder sprays, compost teas, and old-school hand work in the vines year round.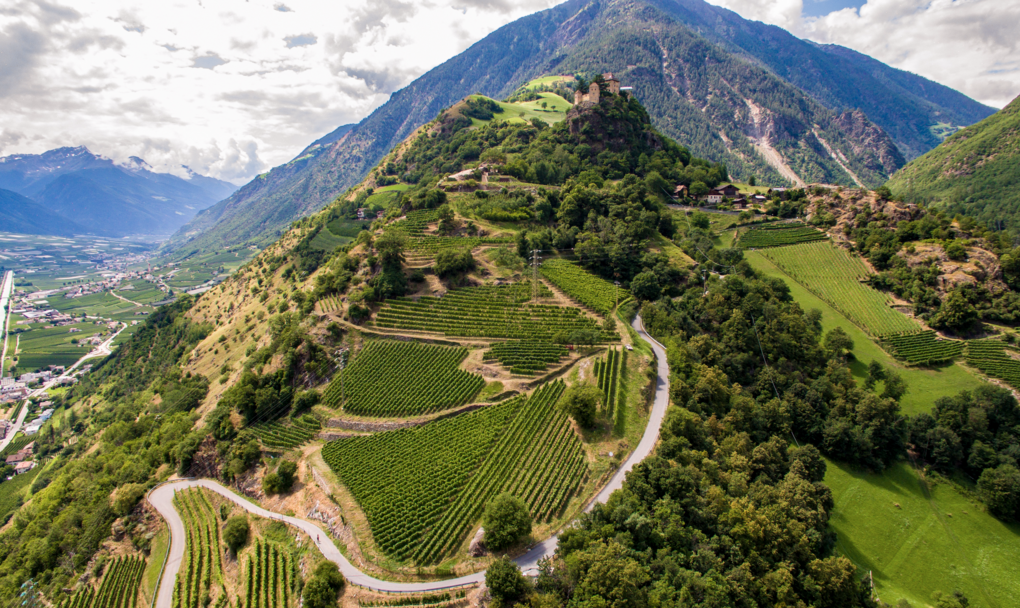 Südtirol-Alto Adige
Energy and imagination are invigorating this traditionally conservative corner of Italy as never before. Expect to see estates and leading-edge pioneers further sharpen Alto Adige's individualistic profile. There are signs that co-ops will extend their embrace of single vineyards for an intriguing mutation in the region's DNA. (See our feature in this issue by Ian D'Agata.) The match of grape to site remains paramount as producers continue to refine their understanding, especially in light of climate change.

Varieties to keep an eye on include Riesling, which is literally and figuratively on the rise, with plantings in the high-elevation sites of Val Venosta-Vinschgau and Valle d'Isarco-Eisacktal delivering thrilling results. Schiava (aka Vernatsch), measured in hectares, is in decline, but assessed by quality, is strikingly ascendant. PIWIs will continue to gain ground and acceptance. Pioneers like Thomas Niedermayr are putting these complex hybrids on the map through a clear focus on farming. And look for Weissburgunder (aka Pinot Blanc) to continue its rise, propelled by growers' reorientation toward traditional farming and cellar techniques.
The dynamism and vision of a new generation are palpable. Organic and biodynamic viticulture, a development in which Alto Adige has lagged, is finally gaining ground. Beyond this, you'll find growers of every stripe questioning assumptions about what it means to farm and make wine in their rapidly changing Alpine terroir. With each vintage, the answers only get more compelling.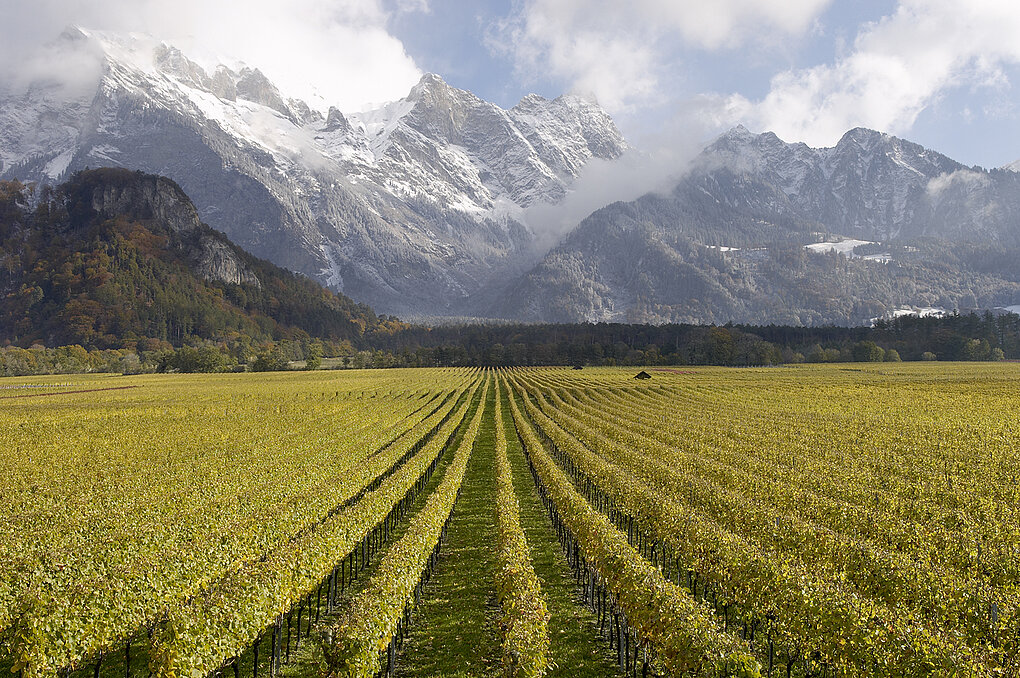 Switzerland
We'll come right out and say it: Swiss wines will — finally — have their day. Switzerland's roughly 15,000 hectares of vineyards and 1,500 growers translate into annual production of about 148 million bottles a year, so artisan wines are the name of the game. In 2021, the confederation hit the top mark worldwide for biodynamic vineyard area as a percentage of its total. Swiss growers also recently got a financial shot in the arm from their federal government, more than tripling current subsidies. This should mean, among other things, more international visibility for Swiss producers in key markets.

Our coverage of Switzerland's rising stars points the way. Among them are Markus Ruch, Tom Litwan, and the vibrant Junge Schweiz Neue Winzer young growers group, including Anne-Claire Schott, Helena Hebing, and Janine Witzig. As Swiss wine expert Ellen Wallace has written in our pages, "The new generation is making its mark, bringing to Swiss wine an appreciation of local and regional roots while placing it in a larger context. New ideas and technologies, and a pointed focus on sustainability. are the hallmarks, enriched by world travels and training abroad, and an openness to crossing language and cultural lines within the country."
Two key regions to watch in German-speaking Switzerland are Graubünden and Zürich. The former is the incontrovertibly Alpine source of ever-more striking Chardonnay and Pinot Noir (there they are again) and home to icons such as Daniel and Martha Gantenbein as well as a growing raft of pioneers they've inspired. The latter is Pinot land par excellence, dotted with indigenous rarities worth seeking out.

Not so long ago, German words on wine labels signified something most people found incomprehensibly complex at best, dispiritingly basic at worst. That has changed. Put an umlaut on it. And watch what happens.