Riesling, Weed, and the Creative Cosmos of Skinny Pablo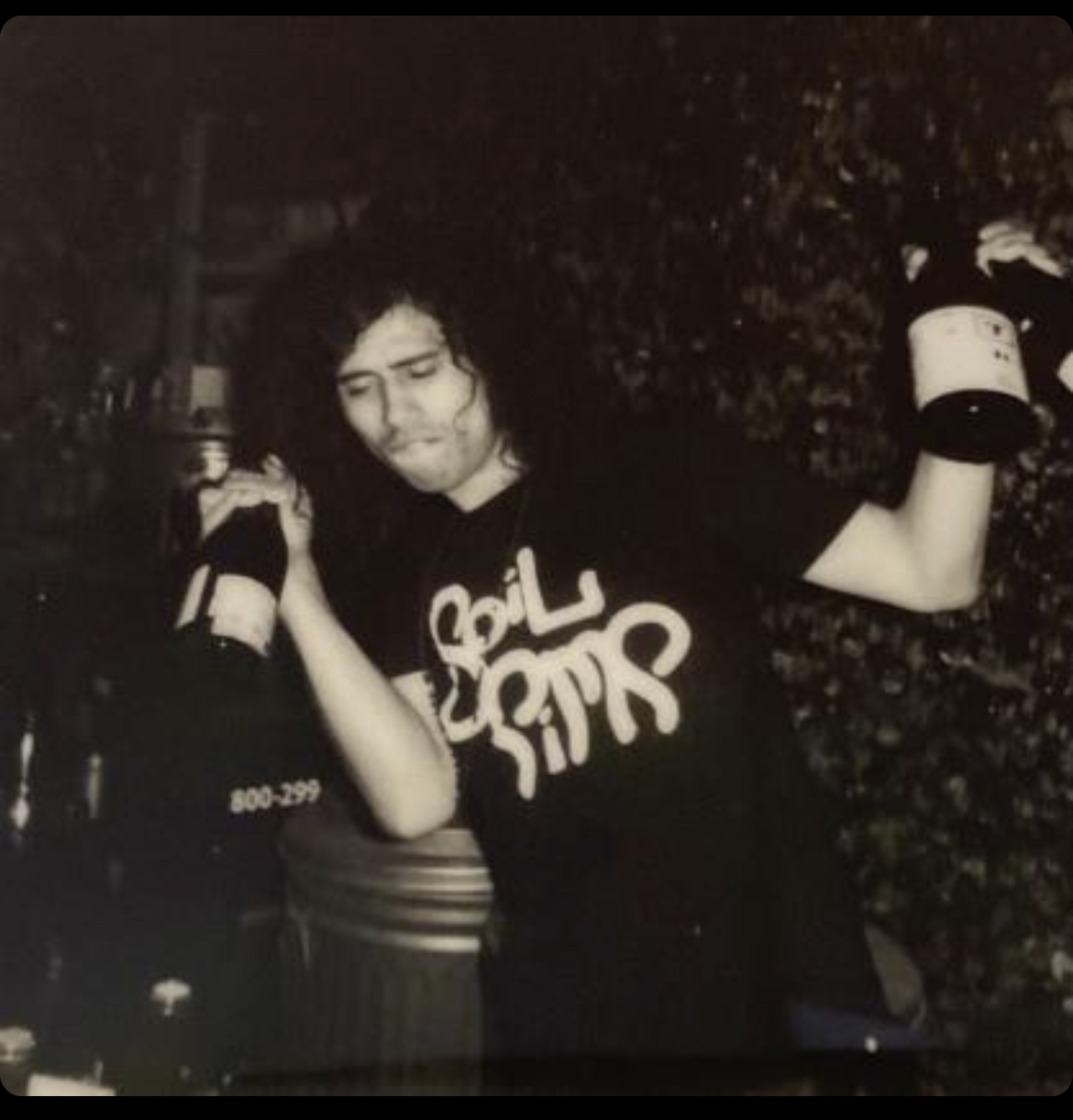 On an early autumn night, in a quietly insiderish neighborhood of Queens, New York, deep beats and warping, hypnotic sound penetrate the stillness. Trapezoids of light slant onto the dark sidewalk through the broad windows of a corner restaurant, the music's source. Silhouetted figures mingle and shift in projection.
Robert Dentice, noted collector of Riesling and vinyl, stands near the door, a bottle of Keller Abts E — one of Germany's, if not the world's, most coveted wines — in hand, greeting new arrivals with hugs and heavy pours. Inside, there's an invitingly louche aura of fin-de-siècle Vienna or Berlin. A slew of wine is open, almost all of it German. Auction bottles, new releases, and personal cellar treasures mix with a magpie crowd. Arrayed on a velvet sofa or clustered along the stretching wooden bar, some of the city's most notable wine personalities mix with artists and musicians. The curious, alluring salon is Dentice's brainchild.
German wine is one reason this group has gathered, music the other. The air is suitably charged. Successive supernovas of swelling, crackling, swerving sound expand, consume, vanish, resurge. Alien electronics meld with growling vocals over the pluck and plink of ancient instruments. Hypnotic rhythms ensnare and intoxicate.
The sonic force emanates from a small, cowled figure operating twin turntables that unspool original compositions from custom-pressed 45s . A druidic hood shadows his face, but the room knows: This is John Taitano Phillips, aka Skinny Pablo, the Gaum-born, L.A.-based beat maker, fashion designer, cannabis connoisseur, culinary adventurer — and student of German Riesling. 
The tracks he's dropping have names like "Schlössberg," "Blauschiefer," and "Hofgut Falkenstein," references that will be familiar to any serious German wine lover. They form a soundscape to match the night's wines: varyingly layered, dancing, dense, complex, electric, meditative, otherworldly.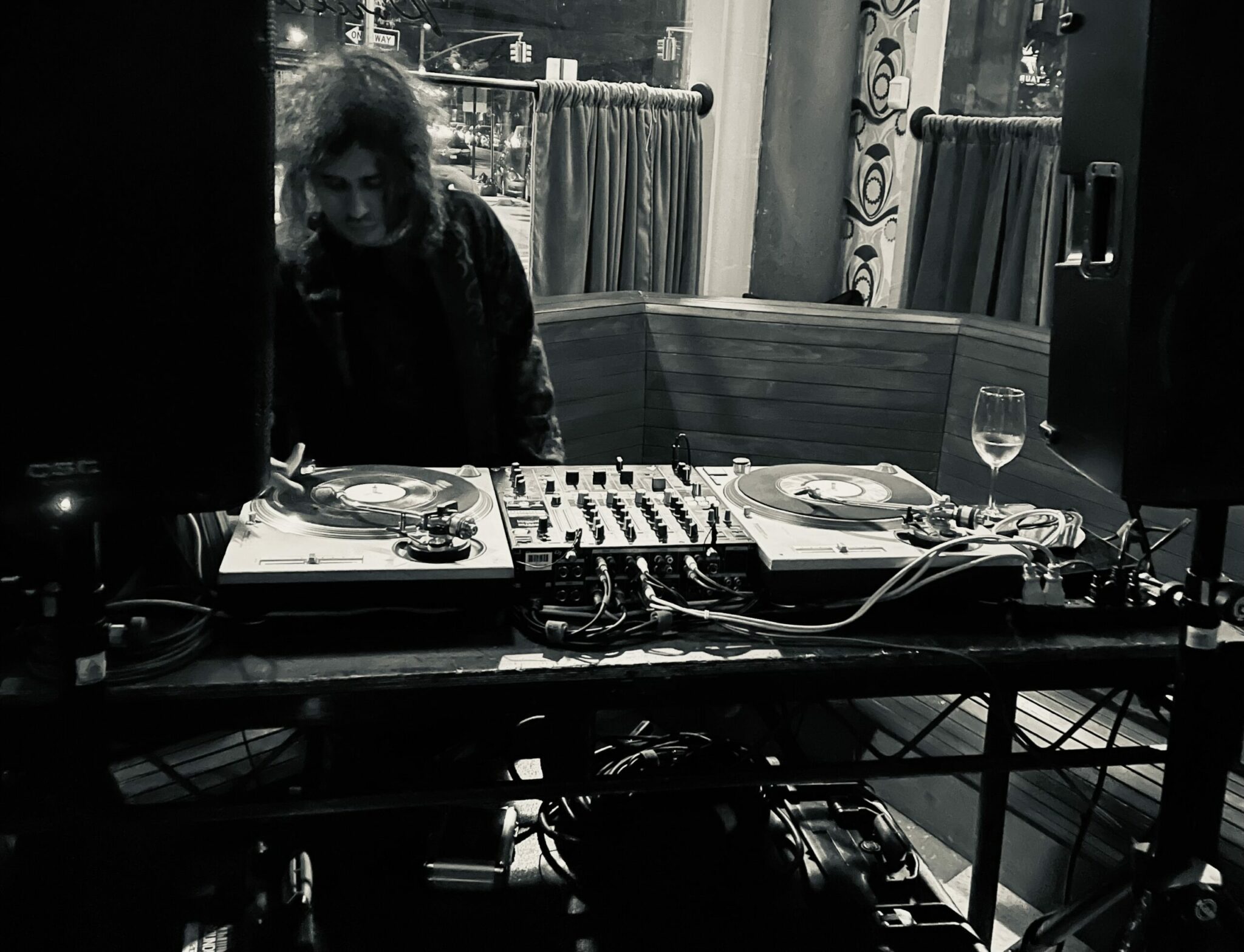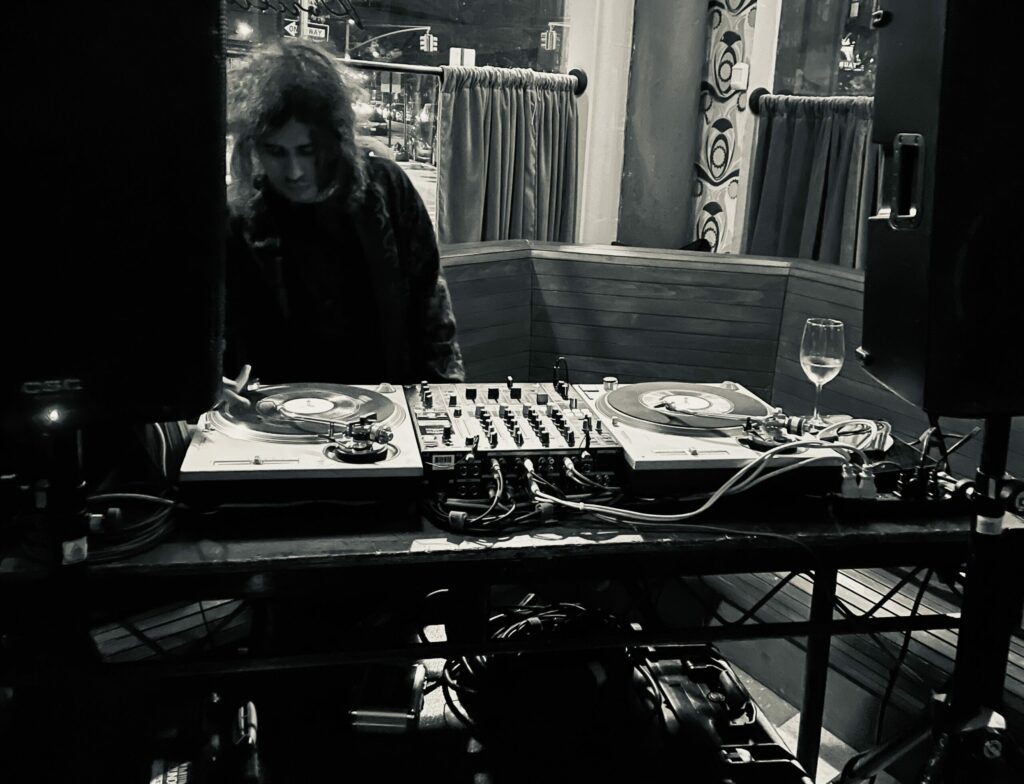 Riesling has long been a muse in a more classical sense. But Skinny Pablo leads a wave of artists who embrace German Riesling on new terms and in surprising contexts.
"I got my Riesling palate from tasting weed," he says. "You look for similar aromas: is it piney, grassy, fruity?" And while pairing weed and wine has gained a broad following in recent years, his focus on cannabis and Riesling is singular.
He's fascinated by what he calls "the cerebral," aka entourage effects. "With weed smoking, different strains give different kinds of highs," he explains. "You might get what we call a body high, which feels more like the effects of a big red wine, from the indica strain. Or, from the sativa strain, you might get a creative high, which is more equivalent to the effect of Riesling — energetic, super diverse."
Both wine and weed contain terpenes, a complex range of aromatic compounds. Riesling's array and concentration of terpenes, from the floral aromas of linalool, to the resinous scents of pinene, to the petrol-ish character of TDN, is exceptional. While the peer-reviewed scientific literature on the precise terpenic composition of Riesling appears scarce, there is a small, tantalizing body of published data. According to a frequently cited 2008 paper, it is the complex interaction of varying combinations of terpene compounds that are thought to determine Riesling's final characteristic aromas. The presence and expression of these compounds vary with differences in latitude, climate, and viti- and viniculture. Rieslings' acidity and overall pH may also impact how these aromatic compounds are perceived.
It's the terpenic bridge between cannabis and Riesling that Skinny Pablo is particularly intent on exploring. "Each strain of cannabis has its own cannabinoid/terpene profile, most notably detected by scent," he explains. (Cannabinoids are, of course, missing from Riesling. Without them, Riesling's terpenes are incapable of delivering a cannabis high.)
"I got my Riesling palate from tasting weed. You look for similar aromas: is it piney, grassy, fruity?"
Skinny Pablo's love of cannabis started back in Guam. Influenced by the work of musicians like DJ Muggs of the hip-hop group Cypress Hill, he started out pairing weed with drumming, which was another serious, early interest. "The darkness of his music was highly influential early on, before I was making beats," he says. "I love how he's evolved as an artist, with an insane work ethic. And as a teenager, he made me want to smoke a lot of weed." (Muggs is a model in another right, with his own fashion line and German wine label.) 
But when Skinny Pablo moved to L.A. in 2010, it was for film school. He dropped out when he realized he was more satisfied "just staying home and making beats on my computer." He went back and forth between Guam and the U.S. before resettling in L.A. in 2014. After earning a degree in music production from Berklee College of Music, he started working with B-Real, also of Cypress Hill. "It was a dream come true: B-Real was known for having the best weed and I loved the music," Skinny Pablo says. 
He started performing his beats live in 2018. Almost immediately, he was asked to play Coachella, one of the most influential music festivals in the U.S. "I didn't really care at the time," he says, "because I'm kind of a weird, underground dude. But it turned out to be pretty life-changing."
He started performing his beats live in 2018. Almost immediately, he was asked to play Coachella.
Skinny Pablo says the supreme influence on his music is the Jamaican reggae, rock, hip-hop, and dub icon Lee "Scratch" Perry, with whom Skinny Pablo made a record shortly before Perry died this year. "He created with no purpose beyond creating," says Skinny Pablo, whose artistic drive and mastery echo Perry's.
It was what Skinny Pablo calls the "dusty, sonic qualities" of Perry's early recordings that drew him deep into reggae in L.A. His growing obsession brought him to Rappcats, a collaboration between Eothen Alapatt and Madlib. "Eothen hosts pop-up events where musicians and record dealers sell rare vinyl," Robert Dentice, of the Riesling salon, explains. "I bring German Riesling to these gatherings and open it for all. The wonderfully diverse crowds are primarily record collectors, musicians, and producers — not your typical wine crowd." Skinny Pablo, who had initially been drawn to the events' free beer, noticed the wine and began to explore Dentice's offerings. Dentice quickly picked up on the accidental student's voracious curiosity and the two have since partnered on a number of music, design, and wine projects.
Meanwhile, Skinny encountered the writing of German-born American poet Charles Bukowski, whose work and, to a modified extent, wine-drinking Skinny Pablo came to admire. The creative life it appeared to engender sold him: "I knew I wanted to get into wine." 
Even when the pandemic put the pop-ups on pause, Dentice continued to feed Skinny Pablo's wine mind, sending him bottles and fast-tracking him to some of the great producers of the Mosel, Pfalz, Franken, and Rheinhessen. Skinny took the bottles into the studio with him to make beats based on his tasting experiences, inspiring tracks with names like "Vetter" and "Julian Haart." ("Up till then I just cataloged my music by numbers, like Mozart's," he says.)
He sees a cultural parallel between German Riesling growers and underground hip-hop artists.
He sees a cultural parallel, one that is gaining traction, between German Riesling growers and underground hip-hop artists. "German Riesling is like a genre of music. You find out who's making it, and their history, and how much they love what they're doing," he says. "Lauer, the Brand Brothers, Julian Haart, Klaus-Peter Keller — anything Ulli Stein makes, give it to me. And they all have their own styles." 
"It's like songs or albums: There might be some from an artist you really like and some you're not that into," Skinny Pablo says. "I'm really into Trocken and skin-contact on Riesling, and figuring out why it has so much crazy flavor in it" — Hint: terpenes are concentrated in the skins — "It's so stimulating and fun to start to understand it."
He's currently enrolled in a wine sensory course at U.C. Davis. "I've learned so much about acidity and sweetness and balance. And it all ties back into my understanding of cannabis. You look at it, you smell it, you smoke it, you pair it for flavor, effect, balance."
One of his most memorable pairings was Stein's Alfer Höller 1900 and the "Ruby Red" cannabis strain from a grower called Red Line Genetics. "It was really strong and had a little blast of citrus in it, like strawberry or something," says Skinny Pablo. "On weed, everything tastes really crazy and you taste more of what's in the wine. Those went so well together." 
He reports that with thousands of strains available, weed lovers now seek out specific growers and products just as wine lovers chase treasured growers and vineyards and vinyl collectors hunt specific artists and recordings. Combining them has a certain logic. "My personal favorite strain, OG Kush, typically contains myrcene, which is heavily sedative with earthy aromas, mixed with limonene, which has aromas of lemon, grapefruit, lime, and orange. It seemed natural that Riesling was the most attractive grape varietal to me."
Almost every day at 5:30 a.m. L.A. time, Skinny Pablo opens a window into his creative process on a live broadcast show. (He credits a plant-based diet for his inextinguishable energy: "I don't get tired eating plants. And if I'm not sleeping, I have more time in the day to work.") On the show, he smokes ("I'm a bong guy"), makes beats, discusses craft, interacts with his audience, and offers tasting notes on cannabis, Riesling, even bananas. ("I'm basically like a monkey in a zoo. The monkey making beats and eatin' food," he reflects.)
Food and wine have become central to his creative flow. Not just the energizing effects of his diet, but cooking, too. "I've been into it for a couple years — just home-chef type stuff, but pretty high level," he says. "​​I treat it like making music: everything from scratch." Now he's looking into setting up a spot where he can bring people together around his interests ("Maybe pop-ups with a few of my favorite chefs?").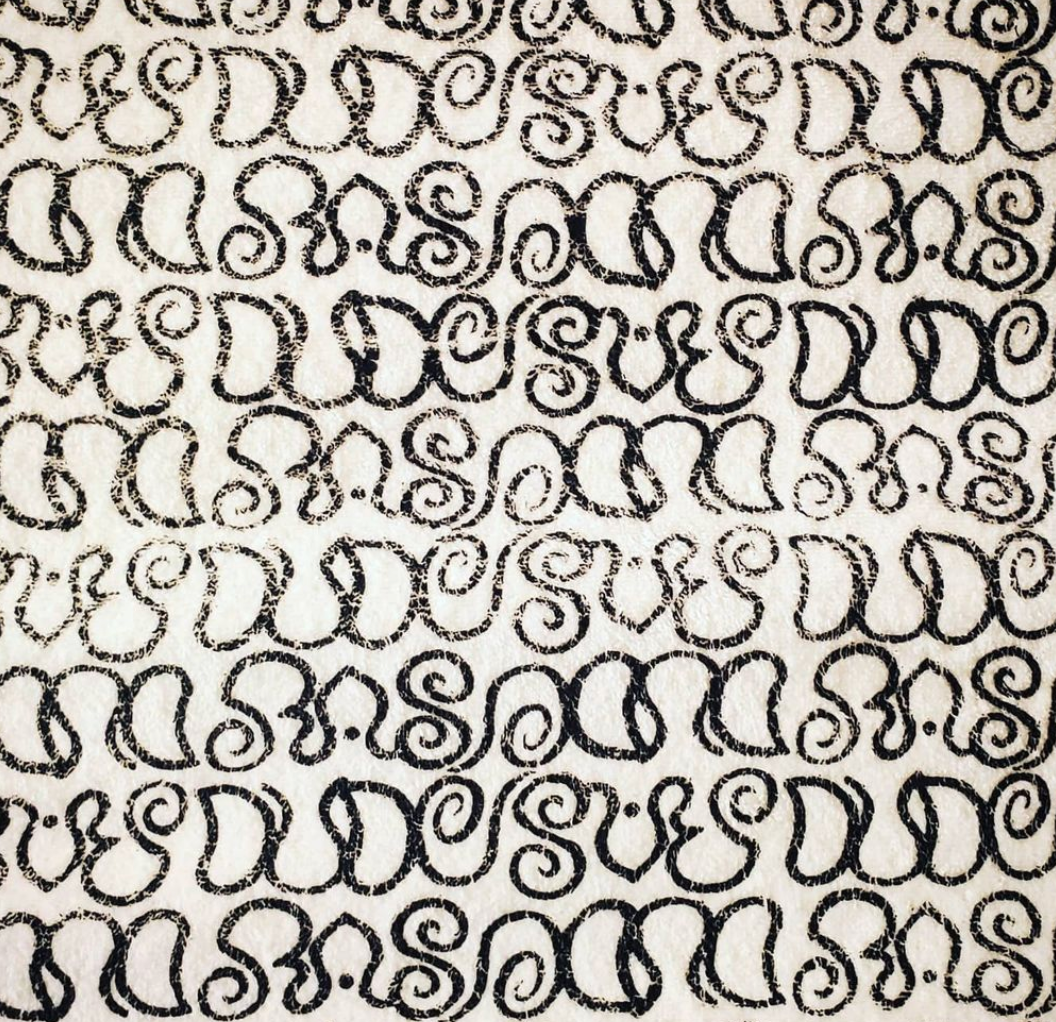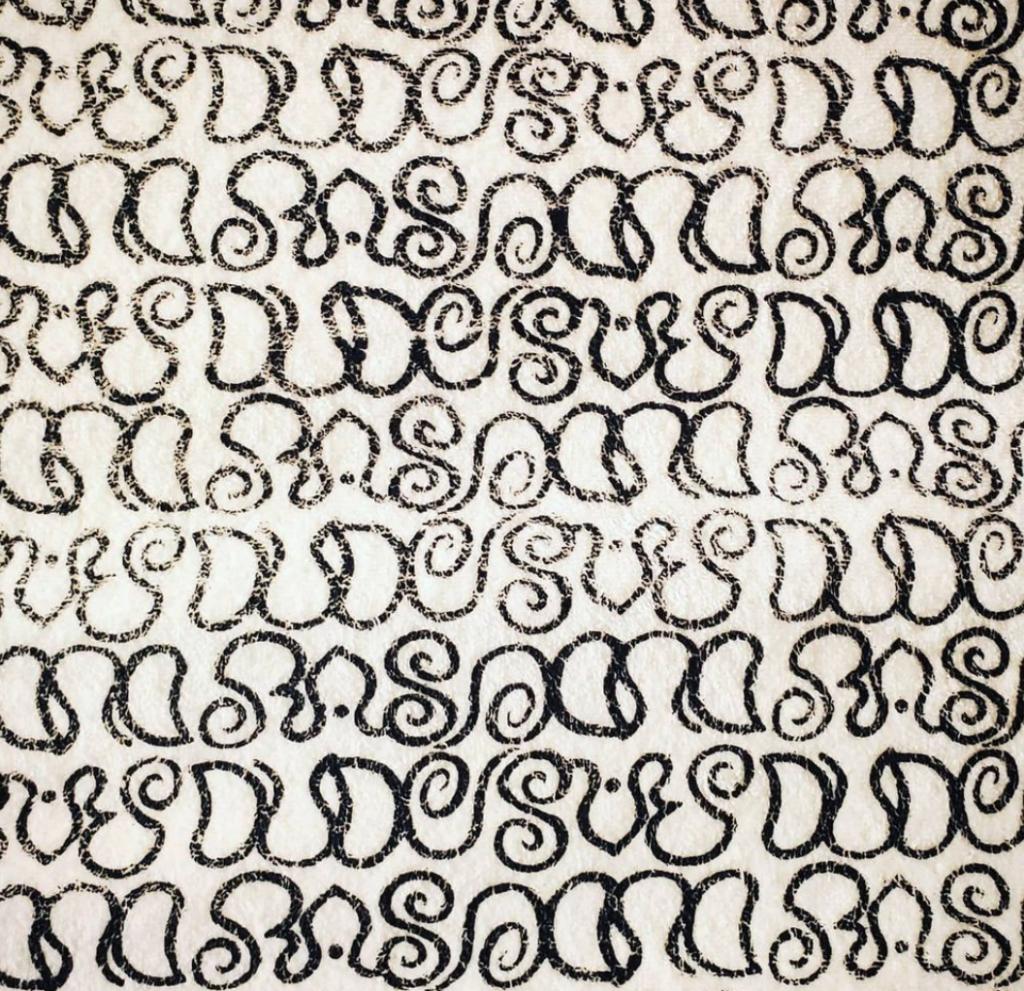 The newest canvas for Skinny Pablo's creativity is a clothing and design collection he's dubbed Ras Dude. "Ras" means "king" in Jamaican patois and "dude" means "to dress up elaborately" in English (pronounced in French "makes it sound somewhat luxurious," he says). But this is no commissioned vanity project. It is Skinny Pablo's own hand-drawn design, patterned in what's known as python print ("It definitely has influences rooted in luxury brands like Gucci and Louis, along with graffiti," he says), made to order. The line now extends from hoodies and Vans to custom robes and vinyl pressings.
This fusing of talents is pulling in waves of new, sometimes unlikely, fans. And it's little wonder. Skinny Pablo's art is in expanding our own capacities to revel in the known anew.