Balance with a Bit of an Accent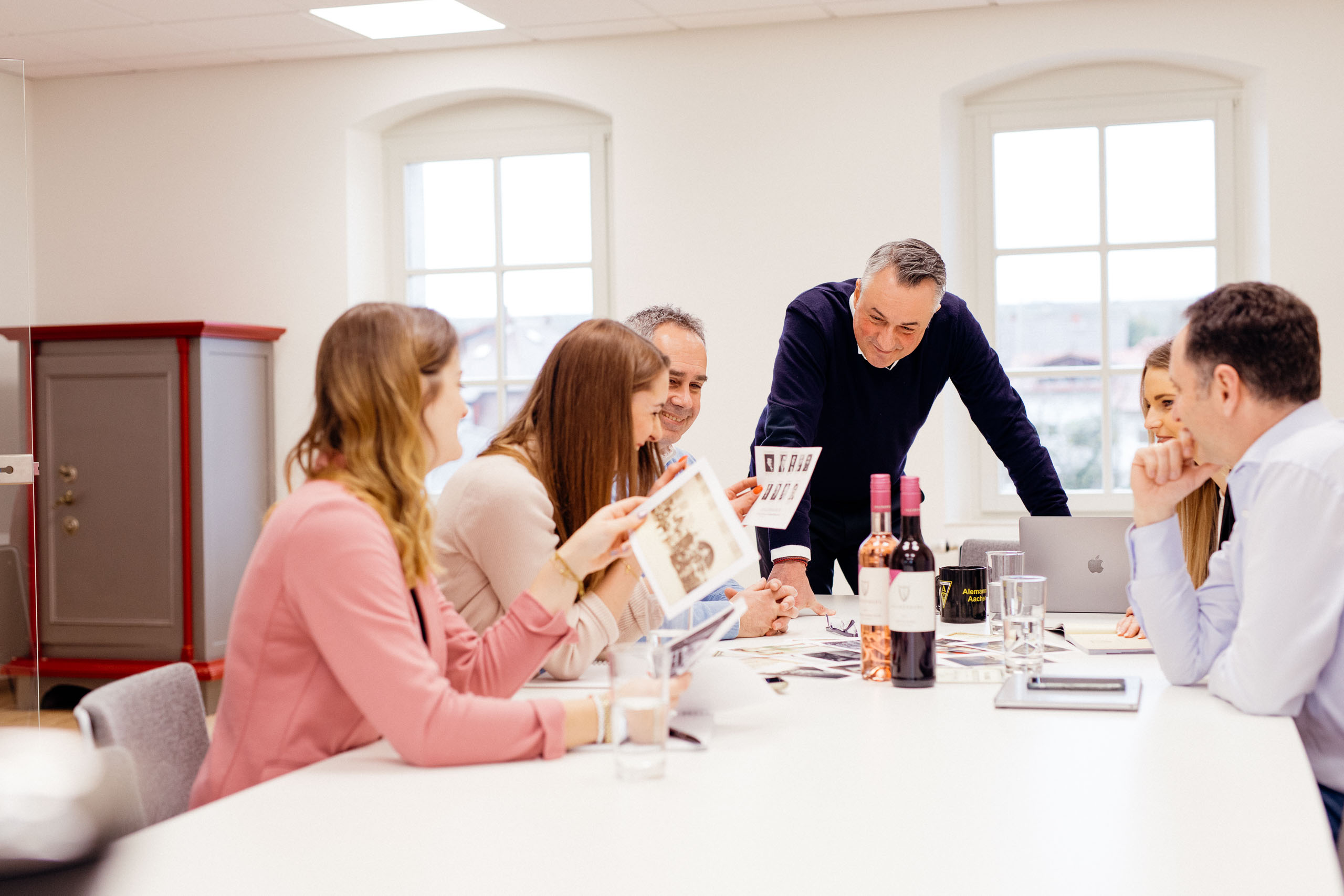 "Free your mind and the rest will follow."
Coming from one of the co-owners of Germany's oldest wine trading houses, one might suspect a quote from Goethe, Schiller, or Nietzsche.
It's actually the American R&B/pop group, En Vogue.
And that makes for a jarring, if fitting, introduction to my conversation with these stewards of tradition in German wine that look back to 1786 in Worms as easily as they look ahead to 2019 Organic Madonna.
P.J. Valckenberg has the history and the pedigree, no question. Its customers have included the Swedish royal family and Charles Dickens. In addition to a truly impressive portfolio of bottled and basic wines today, the trading house once owned most of the original Liebfrauenstift vineyards, and included wines that sold for prices on par with the greats of Bordeaux.
But I'm not here for black and white historical photos, Gothic labels, or a litany of facts about Dutch trader Peter Joseph Valckenberg. I'm not even here for the complicated history of Liebfraumilch. I'm here because the word on the street is that P.J. Valckenberg is doing things a little differently.
Executive partners Peter Bohn and Tilman Queins, and export assistant Lara Steinfurth graciously met me for a chat. Bohn and Queins have co-owned P.J. Valckenberg since 2016. After a bit of marvelling at the white walls and crisp sunlight of their offices — my own office is no longer quite so pristine after 9 months of lockdown — and some small talk, our conversation moves to wine. In particular, the company's identity as "amplifiers of German wine."
How does P.J. Valckenberg balance 233 years of history with the story of German wine today?
We needed to show not only how wine is made, but how it is presented, consumed and understood. In short, how wine is experienced in Germany.
We have always viewed our history as roots. These roots grow deep, they nourish us, provide substance and structure, but ultimately they are only one part of us. When they've done their job right, they allow – encourage – us to develop and grow.
When Tilman and I took over the company in January 2016, we began to integrate a more modern approach into all aspects of the business. We moved from our historical offices in Worms to our custom-designed Westhofen headquarters in January 2020.
We have structured a very open communication, with our customers, but also among ourselves. When I first started here, none of the business was online. We had our hands full, modernizing and digitizing, both our wines as well as our communications. This year, by the time the lockdown came in March and April, video meetings were for us "business as usual."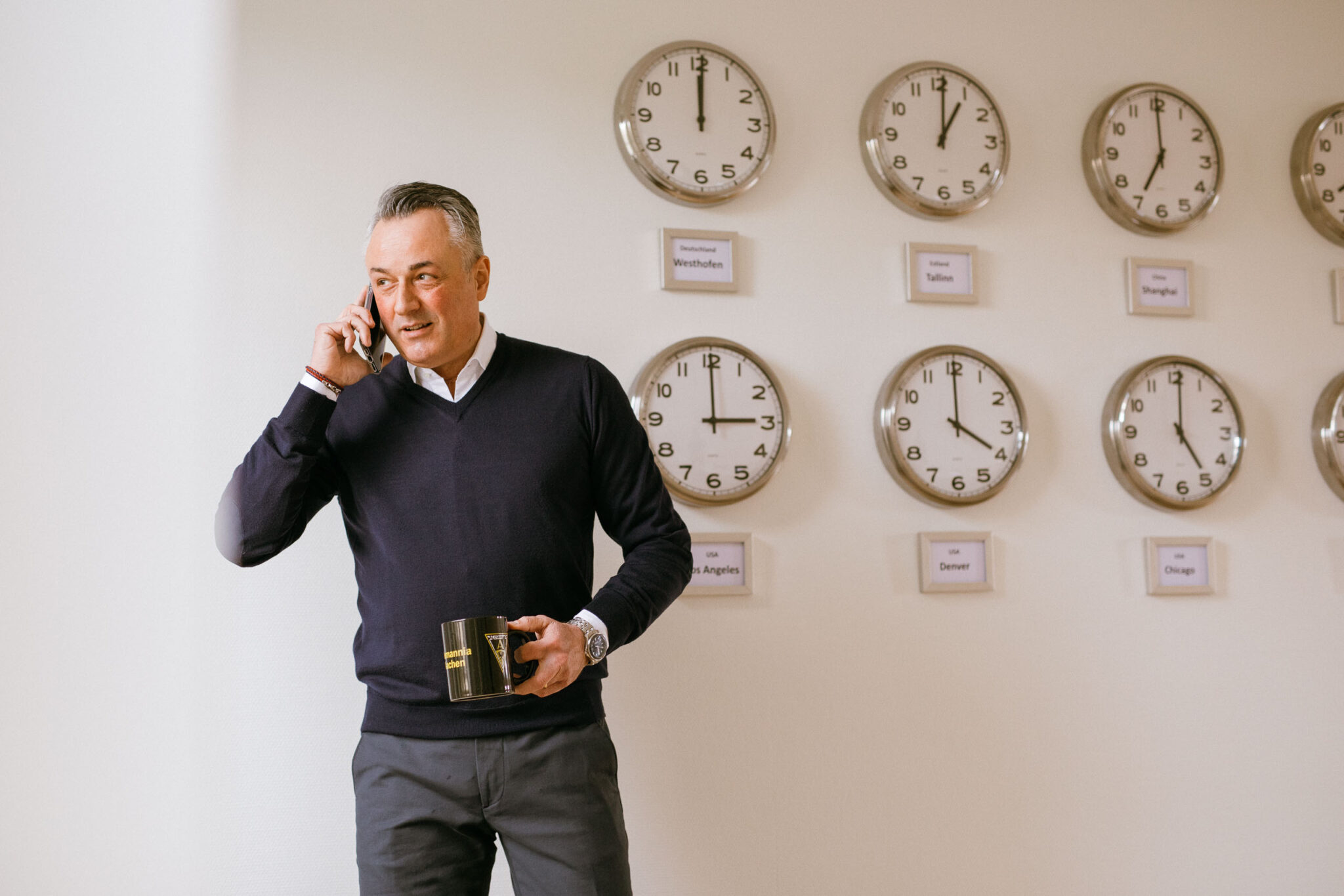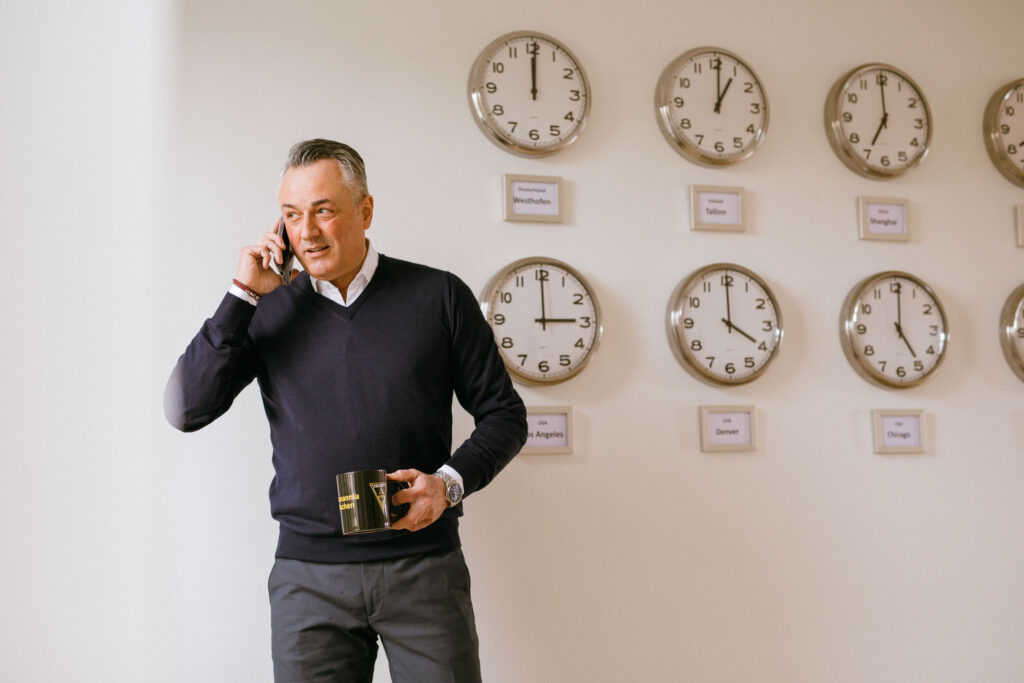 So how do you decide where to apply all that newfound digital energy and efficiency?
TRINK knows perhaps better than most that Germany is still very much perceived in terms of Oktoberfest, cars, and beer. Valckenberg is trying to change that — at least when it comes to wine — in a range of ways.
For example, for more than 40 years, we have organized wine tours for U.S. sales representatives and managers, as well as journalists, retailers, and buyers. Traditionally — there's that word again! — we spent one week each year visiting producers and driving through the Mosel, Rheingau, and Nahe. But a few years ago Tilman and I realized that wasn't enough.
Winegrowing is a part of the story — an important part! — but it wasn't the whole story. We needed to show not just how wine was made, but how it was presented, appreciated, consumed, and understood. In short, how wine is experienced in Germany. And that didn't happen just in picturesque villages along the riverbanks. And so now we've added a few cities and landmarks, and to connect with restaurants and somms to illustrate concretely how Germany has changed.
When we go to the States — Lara, for example, spent five weeks there last year, and Tilman and I visit at least three times each year — it's important to reach as many wine professionals as possible. So now we invite our distributors and their customers to a roundtable. We present wines in a local restaurant, and over the course of a single lunch connect with more individuals at all levels of the wine chain than we could in an entire day of appointments.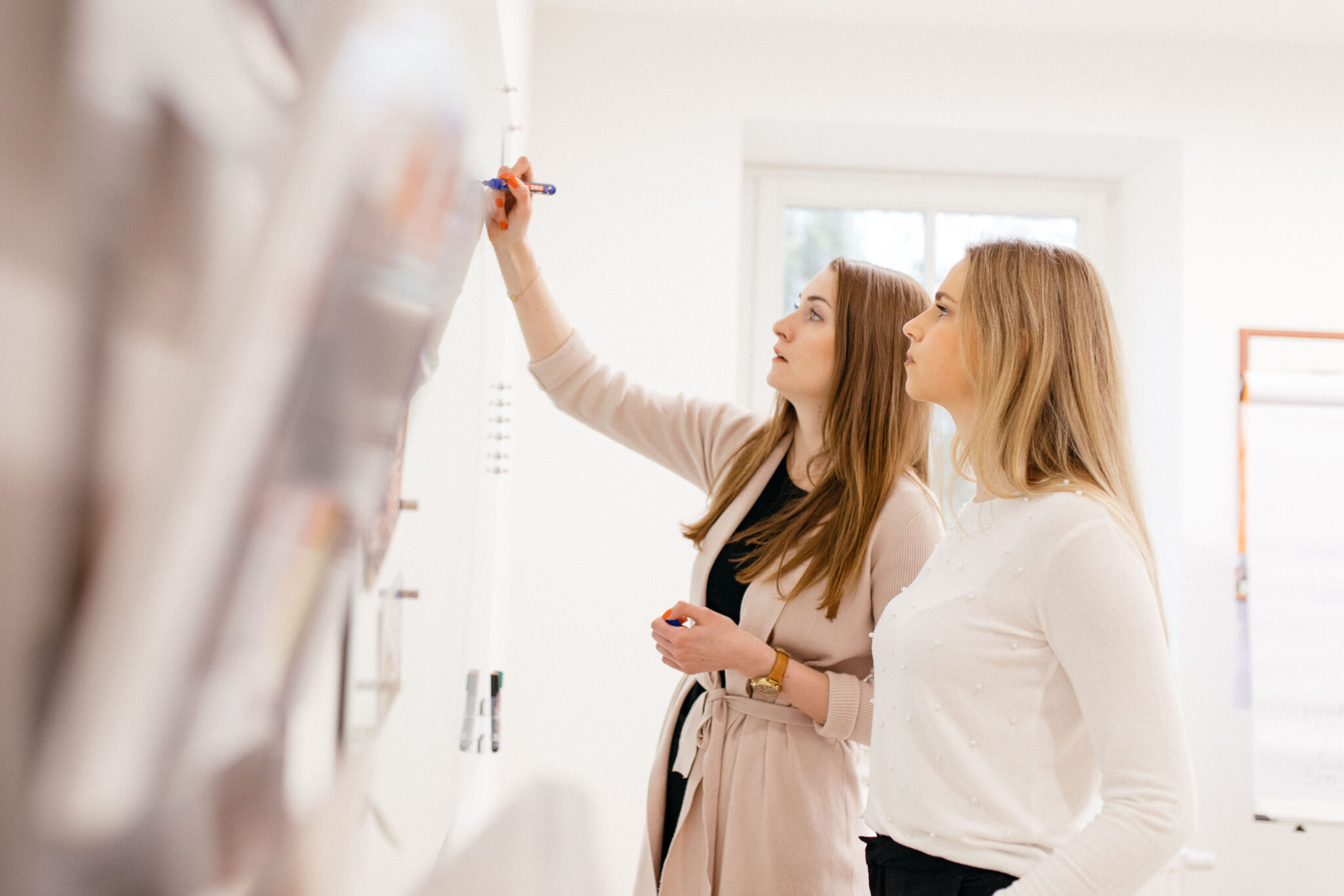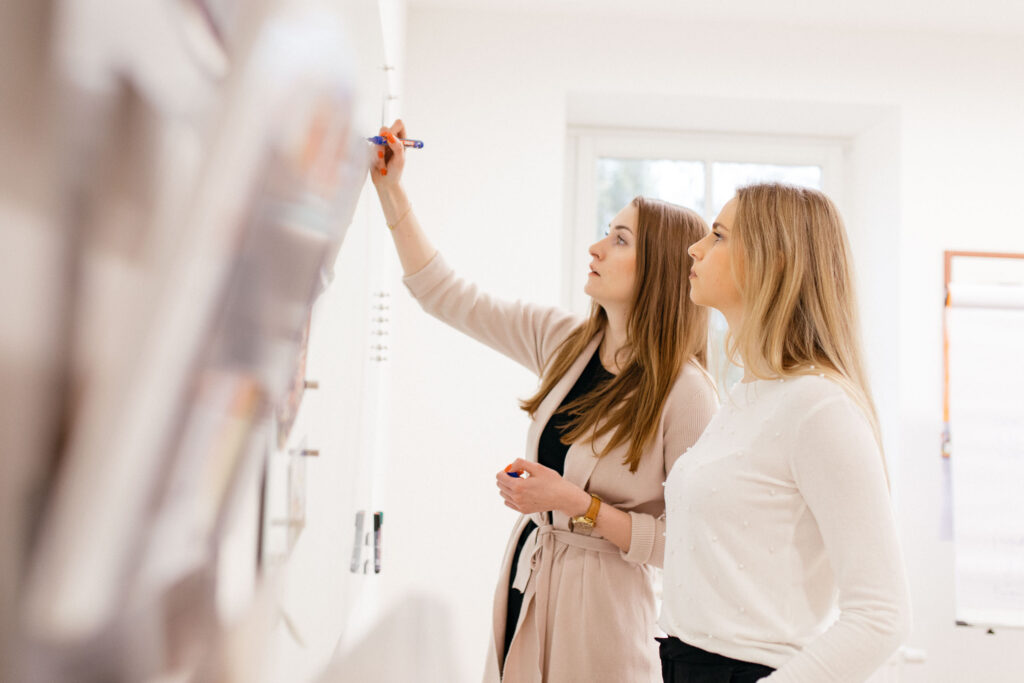 What do you look for when adding a new winemaker to your portfolio?
Of course, first and foremost we're looking at the wine. We only represent people and wines, we truly believe in, that we consider good and worthy, and that we think can represent Germany well.
It helps to be able to introduce producers who embrace cultural differences, and the spirit of wine, not show up with a head full of complicated nomenclature and Excel tables of sugar levels. A bit of spontaneity helps, too. Alex Pflüger is a great example of this: he can be pouring wine on Friday in the shops and then go skiing with them on Saturday. And the wine sells, because he's doing what he loves. Americans in particular can quickly spot whether that passion is genuine or not. Speaking the language in some capacity is of course a must but a little accent never hurt.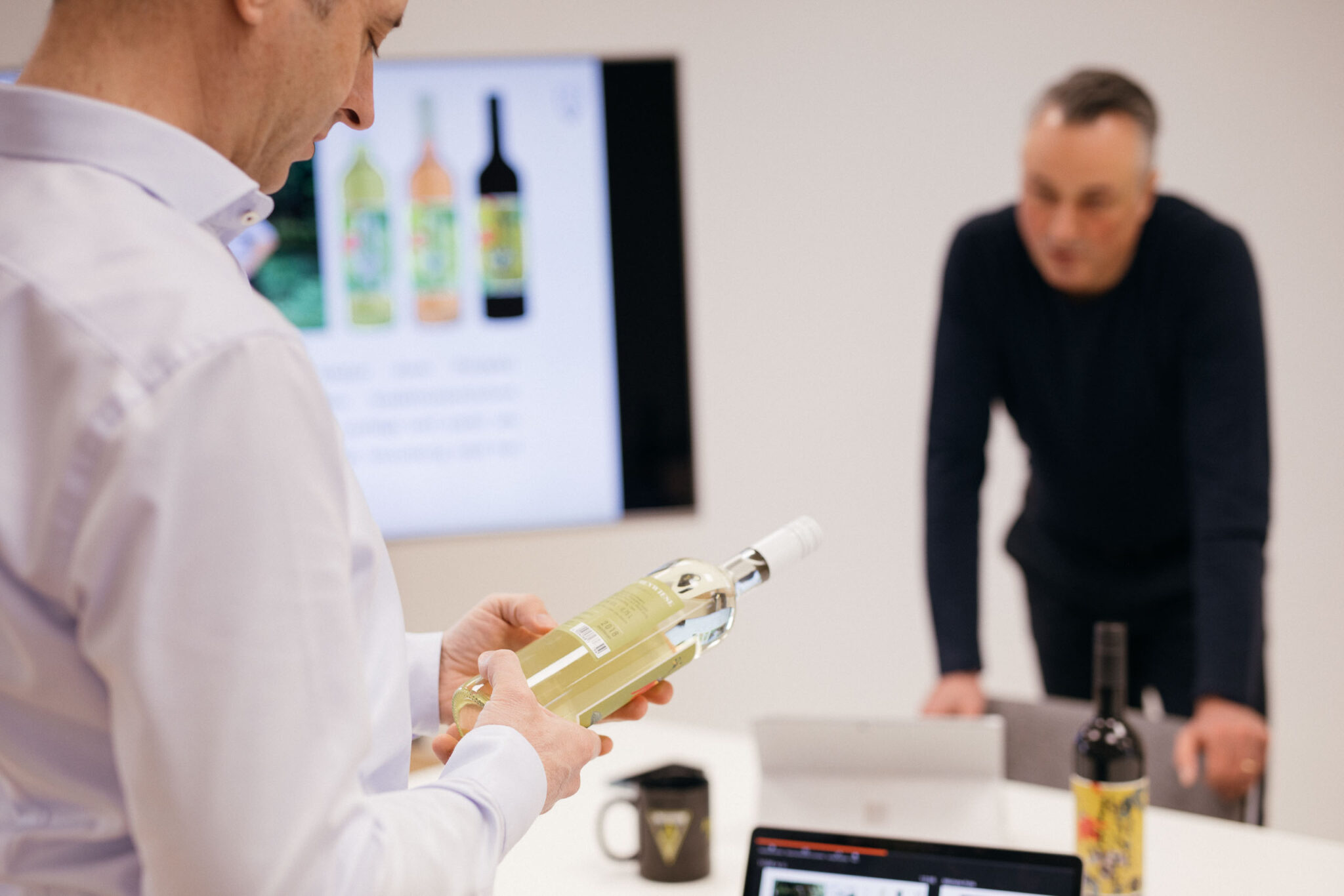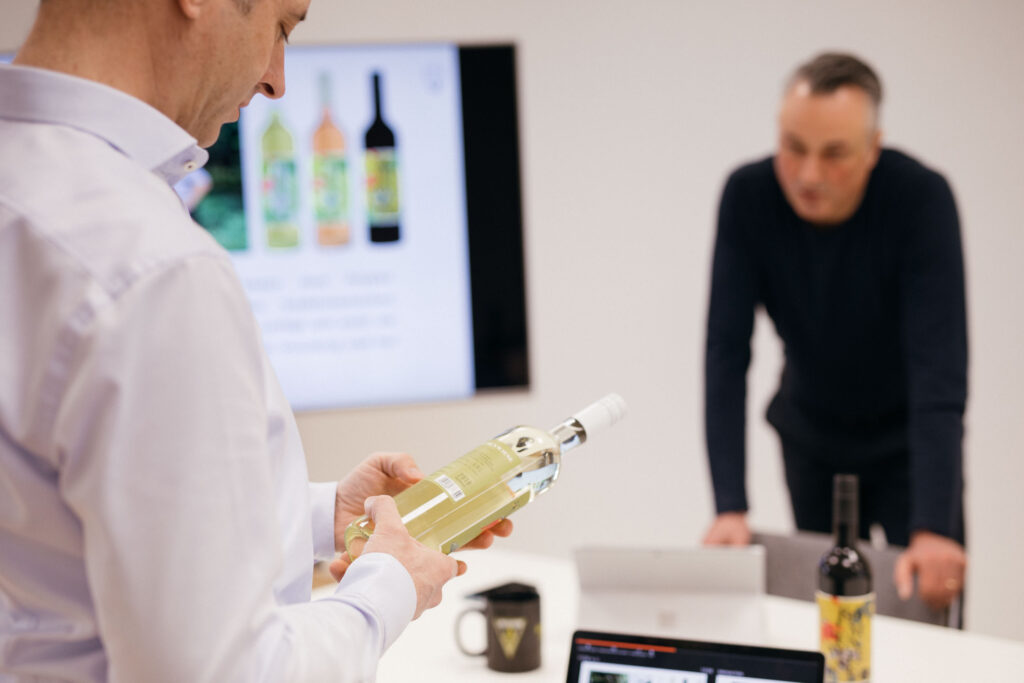 That said, all good winemakers have an idea, a vision. And that vision isn't always entirely innovative. Sometimes it's an art form passed down from generation to generation, each winemaker trying again and again to more closely achieve the ideal. Some people might call that repetition boring. Others call it the pursuit of perfection.
It's crucial that we don't fall into the trap of only innovation. Our portfolio succeeds because it's about balance, about having both.
We have our Silvaner nerd in Castell; tradition in Robert Weil; legendary Riesling estate in J.J. Prum, our biodynamic guy in Weingut Pflüger, and unparalleled Pinot Noir in Weingut Huber — just to name a few. We want to cover the full playing field — not just the center — of German wine.
That's a change from where Valckenberg was 10 years ago, with lots of fantastic Rieslings, but all sort of in the same space. Ultimately we're looking to tell the story of German wine through the wines we've collected over the course of our existence. In all its many expressions. And success is ultimately not about how each one plays alone, but rather how they play together.
This interview was edited and condensed for clarity.