Three Ways to Pine for Zirbenschnaps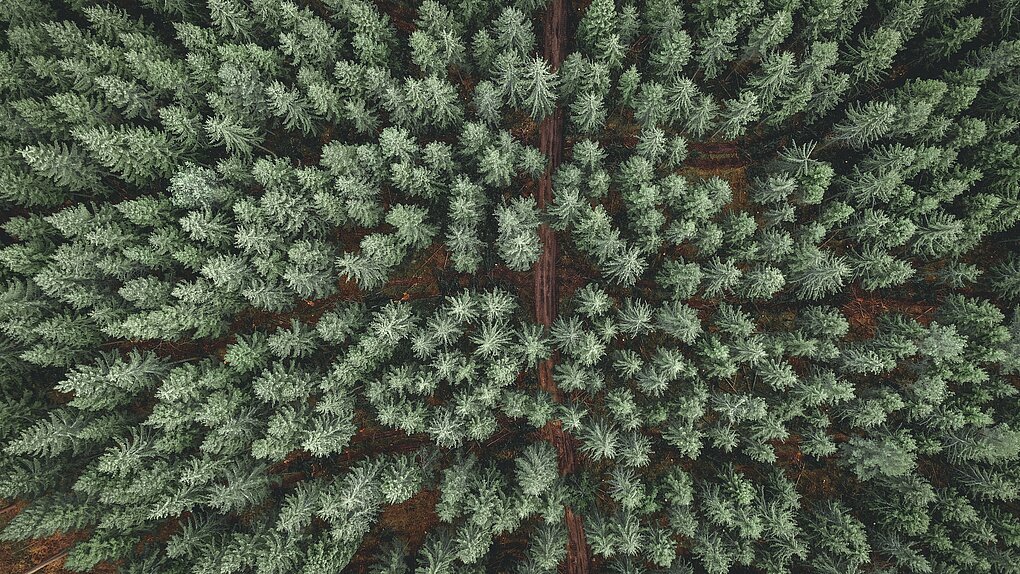 ​The scent of pine trees is a time machine, a brusque mix of barbed, balsamic beauty. I have a million pine memories. One good whiff and I'm transported home, sap streaking the inside of my scraped arms as I scale the tall white pine in our neighbor's backyard, lunchbox dangling from the rear belt loop of my short pants. Lost in a cross-hatching of aromatic needles.
I'm in the warming house of the town rink, my toes aching with cold. Silhouetted skaters float and spin on the bumpy ice outside. A pine fire acrid with resin heaves black smoke up the chimney into the sky. I'm running from a much larger child in a stand of mostly scrub conifers, next to the Catholic side of the town cemetery. I dodge trees, brambles, and slip on a copper-colored carpet of those damn needles. The hopelessly heartbreaking scent of wood and sap fuses to my fear.
I haven't even reached the winter holidays, and their delirious swirl of magic and trauma. I have a million pine memories — likely, so do you. Ubiquitous and intense; crisp and resinous; scratchy and soft; evergreen; pine muddles discomfort with nostalgia, breathing hints of humor into the potentially miserable. It is a small therapy; an escape to a time before. Friends, in this interesting age of plague, unrest, demagoguery, and economic uncertainty, the occasional flight of pre-Covid fancy (perhaps the only flights we are taking!) is not a bad thing at all.
A delicate sip of pine fruit with a low-key rumble of resin underneath.
Booze, of course, has certain therapeutic properties of its own. So I was genuinely excited to learn of an elixir that on top of its own medicinal qualities offered the promise of a Proustian hop backward and away. This brings us to Zirbenz Stone Pine Liquor of the Alps, an example of Zirbenschnaps: an Austrian booze made from the purple female cone of the stone pine.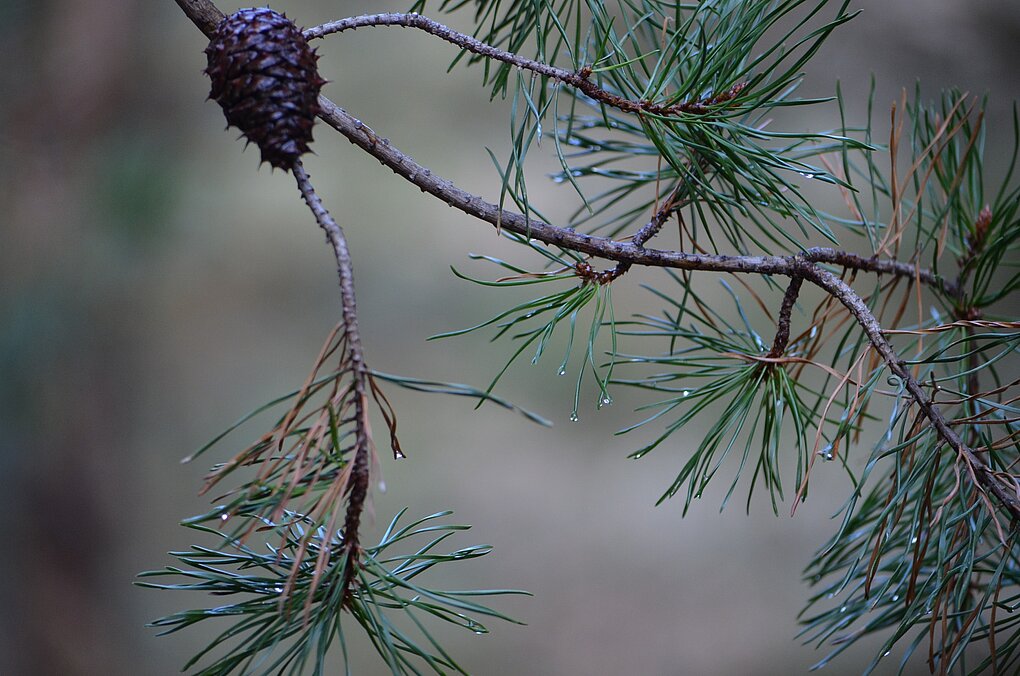 Taming the Pine Trees
Swiss stone pines (also known as Arolla pine) are native to the Alps. They grow upwards of 100 feet in height and can live up to a thousand years.
There is no industrialized method for harvesting the pine cones. And so every July, Austrian climbers put on their worst work clothes and stalk into the mountains to ascend the tall, sticky trees in search of the immature fruit. Still fully in their sap, the harvest of the young cones is a laborious, challenging and frankly sticky job that can only be performed by hand.
In their youth, the cones are fresh and sweet, lending a fruity and nearly floral element to the final alcohol. Once collected, the cones are sliced into pieces and steeped in a neutral brandy base. After a number of weeks of maceration the liquid forest turns sunset red, after which is filtered and a small amount of sugar or honey is added before bottling.
… a laborious, challenging and frankly sticky job that can only be performed by hand.
My particular poison, Zirbenz Stone Pine Liqueur of the Alps, is produced by Josef Hofer, a small, family-run distillery that has been crafting and bottling Zirbenschnaps since the late 18th century. It glows a reddish terracotta that pales to a blushing coral when mixed with white spirits. On its own, the sip starts surprisingly soft: a handful of mild berries with a little mint, a little syrup. At a fairly burly 70 proof, Zirbenz does not cloy, but it does beguile with slow-to-emerge high tones of pine, gradually narrowing to a resinous finish with a slightly medicinal aftertaste. A delicate sip of pine fruit with a low-key rumble of resin underneath.
Resin Reminders
Traditionally Zirbenschnaps is served as a digestif or après-ski. In an eau-de-vie glass, that medicinal finish serves as a subtle, pleasant balance to the initial sweetness. Lately, however, Zirbenschnaps has drawn attention for its potential as a cocktail ingredient.
In cocktails, "medicinal aftertaste" can tip into "unpleasant whang" when allowed to build, or when combined with ingredients that don't properly cushion it. And while a number of the recipes I found for Zirbenz leaned hard into the idea of pine flavor, they failed to account for its actual taste. My challenge was to find alcohols to tease out Zirbenz's softness and poignant traces of pine, without awakening The Whang, and to do it with a manageable number of unbespoke ingredients.
Many recipes lean hard into the idea of pine, yet fail to account for its actual taste.
I started with gin: by all accounts an unsurprising success. Its juniper and pine elements combined with the Zirbenz for a sentimental forest stroll. I enjoyed the less floral, more team-player vibe of Beefeaters. The subtlety of Zirbenz goes lost when mixed with overly assertive adjacent flavors. You wind up with drinks that are brown-tasting, muddy.
Silver tequila had a rounding effect on the Zirbenz, and vice versa. Together they made several soft, gentle drinks, all of a beautiful pale coral color. A garden's worth of fruit and vegetable ingredients, built around cucumber-infused vodka, was a hit with both my spouse and me. Subbing Zirbenz for half the red vermouth in my rye Manhattan made for a wintry visit back to the rural Wisconsin supper clubs of the '70s, with their pine paneling, coniferous views, and fish fries.
Several sources suggest combining Zirbenz and tonic water, but I found that combination harsh: too much bark. Most of the amari I tried were similarly unfriendly. Zucca, Averna, Meletti, Strega, Campari, all either made mud or turned into tree roots. I dearly, dearly love bitter drinks, but the resinous Zirbenz does not play well with most herbal spirits. I had high expectations for a half-and-half of Zirbenz and Fernet Branca, but the only memory that combination invoked was taking paregoric.
An exception was Cynar. The vegetal sweetness enhanced the Zirbenz in its entirety. The combination of Beefeaters, Zirbenz, and Cynar resulted in a piney, boozy, memory-triggering delight, to which I will definitely be returning on some stressful holiday afternoon. Never too early to start working on future memories.
Below are a few combinations that utilized Zirbenz's resin and delicacy. Try one and see if you don't wind up climbing a tree into your own childhood.
---
Zirbenschnaps Recipes
The Alpengarten
1 ½ oz cucumber vodka (I make my own; you should, too*)
¾ oz Zirbenz Stone Pine Liqueur of the Alps
¾ oz Luxardo Maraschino Liqueur
½ oz fresh lime juice
A few drops celery bitters
Shaken and strained into a cocktail glass. Garnish with a tiny sprig of mint, if you're into that kind of thing. Blushing color, and soft hints of pine in the nose. Verdant throughout the sip, though not specifically piney, but rather sweetened with the Zirbenz fruit.
---
Melo Melo
1½ oz Milagro silver tequila
1 oz Zirbenz
½ oz fresh lime juice
½ simple syrup
Shaken and strained into a cocktail glass or coupe. Named for its sexy coral color. The sip is subtle and refreshing.
---
In the Pines
1 ½ oz Beefeaters
¾ oz Zirbenz
¾ oz Cynar
Shake with ice and strain into a Nick & Nora glass, or a coupe or cocktail. The simplest recipe I tried is also the one that best delivers on Zirbenz's promise of pine. It is glowing amber, with a nose full of pine that keeps going into the sip. The Cynar synergizes with the usually hidden resin in the Zirbenz to add a touch of bitter darkness. ​