3 Can't-Miss Austrian Natural Wines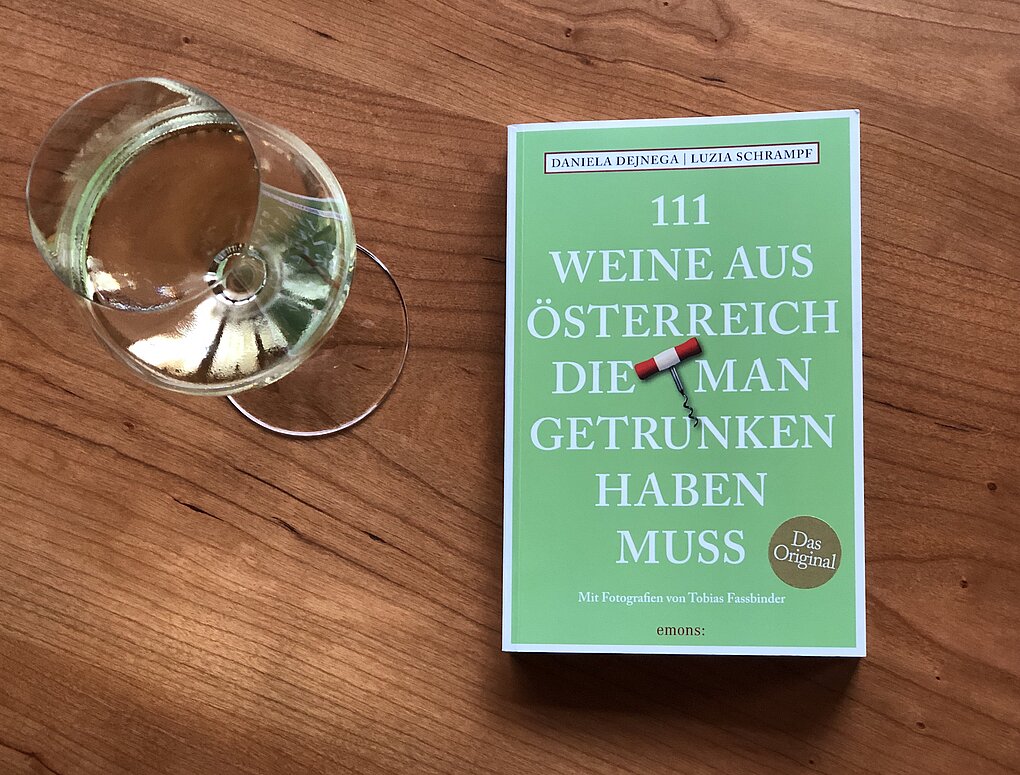 111 Austrian Wines You Must Not Miss showcases the diversity and range of Austria's wine landscape — beyond the ubiquitous fresh and fruity Grüner Veltliner. In it, wine journalist Luzia Schrampf and I tell 111 short, engaging stories, packed with wine knowledge and insight into what goes into growing and making a wine, as well as the many and varied ideas and philosophies of Austria's vintners. An extraordinary number – nearly 80 per cent – of those featured in this book farm organically and more than a few produce natural wines. Here are three wines – white, orange, and red, from three distinct wine regions – that are particularly close to my heart.
Judith Beck Gemischter Satz "Koreaa"
Neusiedlersee, Burgenland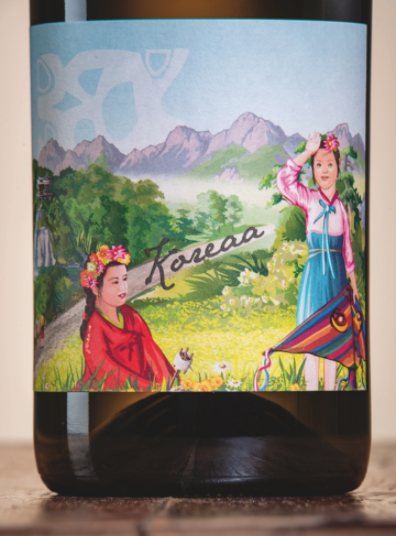 While no one today knows what Korea is doing in the village of Gols, the fact remains that since the '50s local residents have called one particular vineyard there – officially known as Fürstliches Prädium – "Korea." Vintner Judith Beck surmises: "These parcels are at some distance for the people of Gols, so that it – feels – like they have to drive to Korea to reach them. 70 years ago, it's also worth mentioning, the trip took considerably longer than it does today."
At any rate, the name stuck. The people of Gols still drive "to Korea," and Beck's white wine "Koreaa" is a highly drinkable, readily comprehensible introduction to the world of natural wine. It's a field blend of old-vine Grüner Veltliner, Scheurebe, Weißburgunder, Neuburger, Welschriesling, and the red variety Zweigelt, with the grapes macerated for three to four days, then pressed and spontaneously fermented. The wine rests on its full lees for six months before bottling, unfined and unfiltered.
Aromas of wild herbs, citrus zest, and dried apple mingle with an herbal freshness and earthiness, with gentle tannins for structure. In 2007, Beck began minimizing cellar interventions and transitioning to biodynamic farming with the intention of improving the character, authenticity, freshness and balance in the wines. Don't miss her natural wine series "Bambule!" – from skin-fermented whites to the reds of St. Laurent, Zweigelt, Pinot Noir, and Blaufränkisch to a vivacious pét-nat.
Fritz Salomon – Gut Oberstockstall "ORANge"
Wagram, Niederösterreich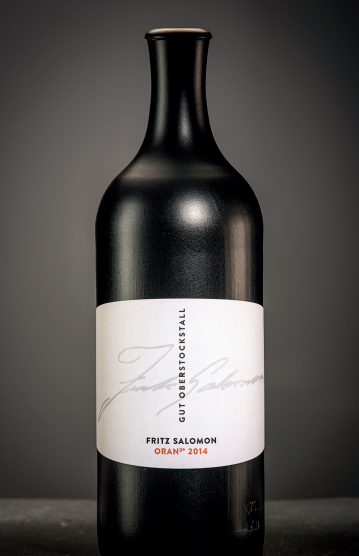 Orange wines are the flip side of rosé. While rosé is wine made from red grapes following the principles of white wine production, orange wine is made from white grapes treated like red wine, i.e., fermented with the skins. ORANge, from biodynamic vintner Fritz Salomon, is a skin-fermented white blend of Grüner Veltliner, Riesling, Chardonnay, and a small amount of Traminer.
The grapes were destemmed and spent two weeks on the skins. This lends not only an intensive "orange" color, but also more tannins, the substances that give structure to red wines and form a clear sensory contrast to conventional whites. After leaving the wine for about two and a half years on the fine lees in large wood casks, Salomon bottles ORANge unfiltered in earthenware vessels. 
Tiny yeast particles create occasional cloudiness and help keep the wine stable and fresh. Far from something new, orange wines are the oldest form of winemaking, traced back to amphora in the country of Georgia. Today orange wines have carved out a small but steadfast niche in the wine world. And the distinctive aromas of spice, herbs, nuts, and dark fruits such as figs, oranges, and dried fruit in the wines have not only opened a whole new world of flavor, but also won them more than a few fans. 
Karl Schnabel "Rotburger," Südsteiermark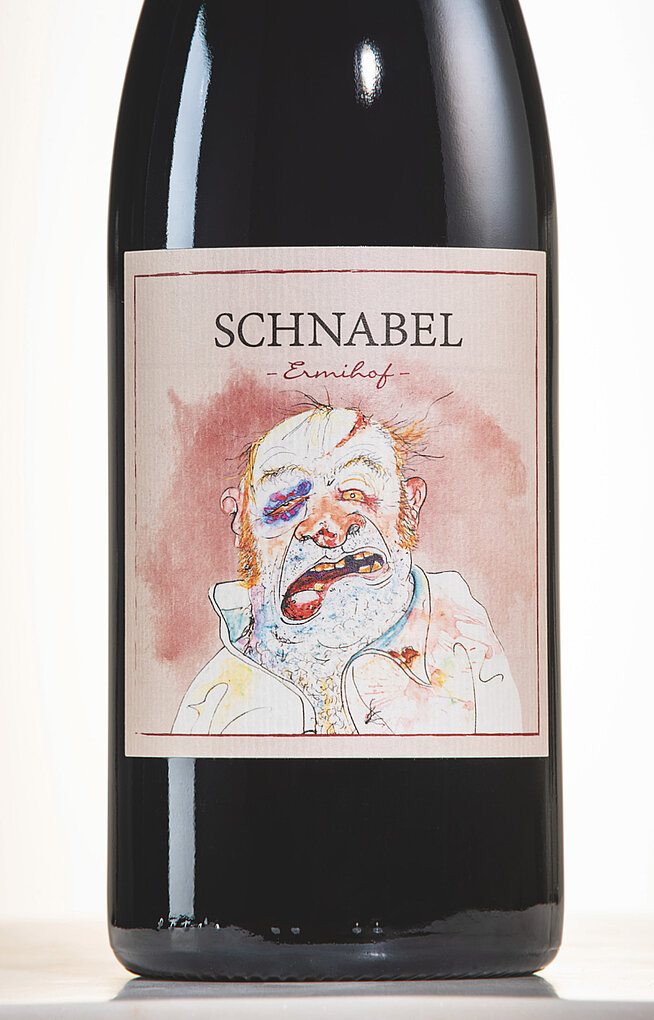 Rotburger is a synonym for the Austrian red variety Zweigelt, named for its breeder Fritz Zweigelt, whose Nazi past makes the name highly controversial. Karl Schnabel calls his wine Rotburger because he wanted to publicly express his vehement opposition to "the whole Nazi issue." He and his wife Eva farm biodynamically and make their consistent, authentic and honest red wines in the "white wine region" of South Styria. With a bit of Riesling and Morillon (aka Chardonnay), the estate has chosen to focus its 6 hectares of slopes in Sausal and Demmerkogeln on Pinot Noir, Blaufränkisch, and Rotburger. Red wines, Schnabel says, are just his thing.
A wild mix of nature thrives in his vineyards, giving the soils a springy resilience. To avoid compression, Schnabel does not use tractors but hand-scythes growth between the vine rows. His cows graze along the edges of his parcels, supplying manure for compost. Vinification is done in open-topped wood fermenters. Karl and Eva think radically: "Nothing is ever added to our wines." The Rotburger delivers an intensive, cherry-toned experience, brimming with tension and shimmering minerality. And the Schnabels' single-site wines deliver even more mineral density — more precision, more "Sausal" — worthy of discovery in their own right.
Translated by Valerie Kathawala
The book 111 Weine aus Österreich, die man getrunken haben muss is currently available only in German. It is published by and can be ordered from Emons Verlag, 2019. Authors: Daniela Dejnega, Luzia Schrampf. Photos: Tobias Fassbinder.