Trink This! Gewürztraminer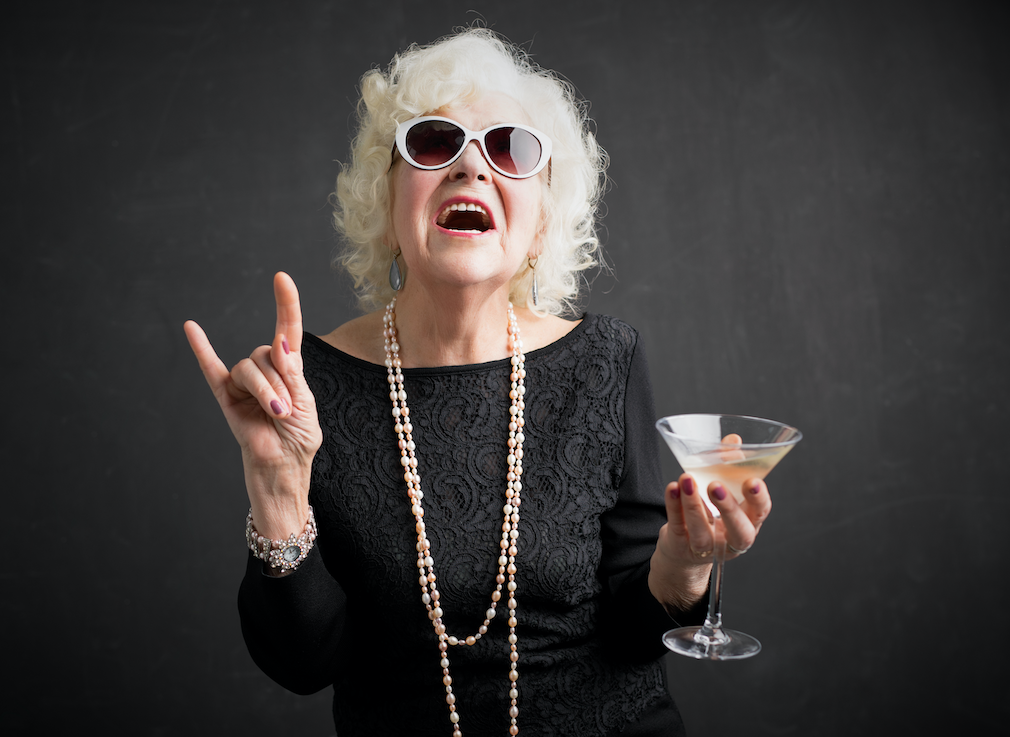 The view from the Gasthaus patio across the South Tyrolean valley is framed by lush vegetation and floral splendor. Three weeks ahead of schedule, nature has already reached peak blossom and seems literally bursting with fertility. Wherever you look, all that can grow, does. Bees buzz, butterflies flutter, and the inn is teeming long before even the first wave of spring tourists. The regional charcuterie board arrives with a bottle of Gewürztraminer, amplifying the unrelenting sensory euphoria of flowers, landscape, sunshine, and speck.
Skeptics are the ones missing out because the reality of Gewürztraminer over the Alps has never been better.
Back in Germany, where Gewürztraminer's reputation remains mired in antiquated stereotypes, the haters are smirking. Yet these skeptics are the ones seriously missing out because the reality of Gewürztraminer over the Alps has never been better.
Gewürztraminer flows freely at wine bars across Rome, Milan, Naples, and Palermo. Marketing departments and trend watchers have embraced light, charming, refreshing as the modern vinous expectation, preaching the joy of picnic pleasures, springtime sippers, and, for the truly adventurous, the occasional foray into natural wines. All of which leaves Gewürztraminer very consciously shunted into a corner. Too sweet. Too fragrant. Too old-fashioned. Too. Much.
Despite the objections, Gewürztraminer is in fact the quintessence of a modern wine.
Offer your German guests a glass of Gewürztraminer and that's what you're likely to hear. The tenacity of these prejudices north of the Alps is almost admirable in its folly. Because despite all those objections, Gewürztraminer is in fact the quintessence of a modern wine. This starts first and foremost with flavor.
There's something about this flamboyant variety and its distinctive aromas of rose, lychee, nutmeg, and candied orange peel. A near debauchery of aromatic indulgence — humility just isn't in this grape's nature. Too extra for some wine connoisseurs, it can struggle for acceptance. Its spice inevitably feels a bit ill mannered, that quirky aunt at Christmas who laughs too loud, pours herself a third cocktail by noon, and doesn't bother asking permission to smoke cigarettes in the parlor. But that's the way it should be. To be honest, we could all use a few more of these characters in our lives.
Too extra for some wine connoisseurs, it can struggle for acceptance.
A backlash to the monotonous flavor of mass-produced goods is finally taking hold and handcrafted foods and drinks are enjoying a real renaissance. Bakers and butchers take new pride in the artisanal side of their work and the smell of freshly baking sourdough bread now seems to waft from every window. (Sourdough: the Tamagotchi of the Corona Era, as one astute colleague described it.) Gardening, preserves, and fermentation are similarly all the rage.
Each plants a flag against flavor uniformity, while taking a step toward diversity, authenticity, and the true essence of things. Today, almost every product seems to be available in a "craft" variant. The formula is quite simple: meaningful taste trumps bland monotony.
Gewürztraminer fits the bill. It was craft before "craft" was a thing. All the more reason to pour another glass.
A near debauchery of aromatic indulgence — humility just isn't in this grape's nature.
Trends have always flowed right past Gewürztraminer. It is the most widely planted mutation of the Traminer grape, also known as Savagnin Blanc. As one of the world's oldest known varieties, Traminer seeds have even been discovered in ancient Egyptian tombs.
From there it likely traveled to Europe by way of the Mediterranean Sea, where it would play a part in spawning nearly all of today's common varieties: Riesling, Grüner Veltliner, Silvaner, as well as the Pinot and Cabernet families. Where it went from there is still a matter of debate. Professor Attilio Scienza, former director of the South Tyrolean School of Viticulture in Appiano, promotes a theory that its European origins began in the Palatinate basin (today's Pfalz). What's clear is that Traminer wine has been in circulation since the 11th century. That can be understood in two ways, however: as a wine from the South Tyrolean town of Tramin or as a wine from the variety of that name.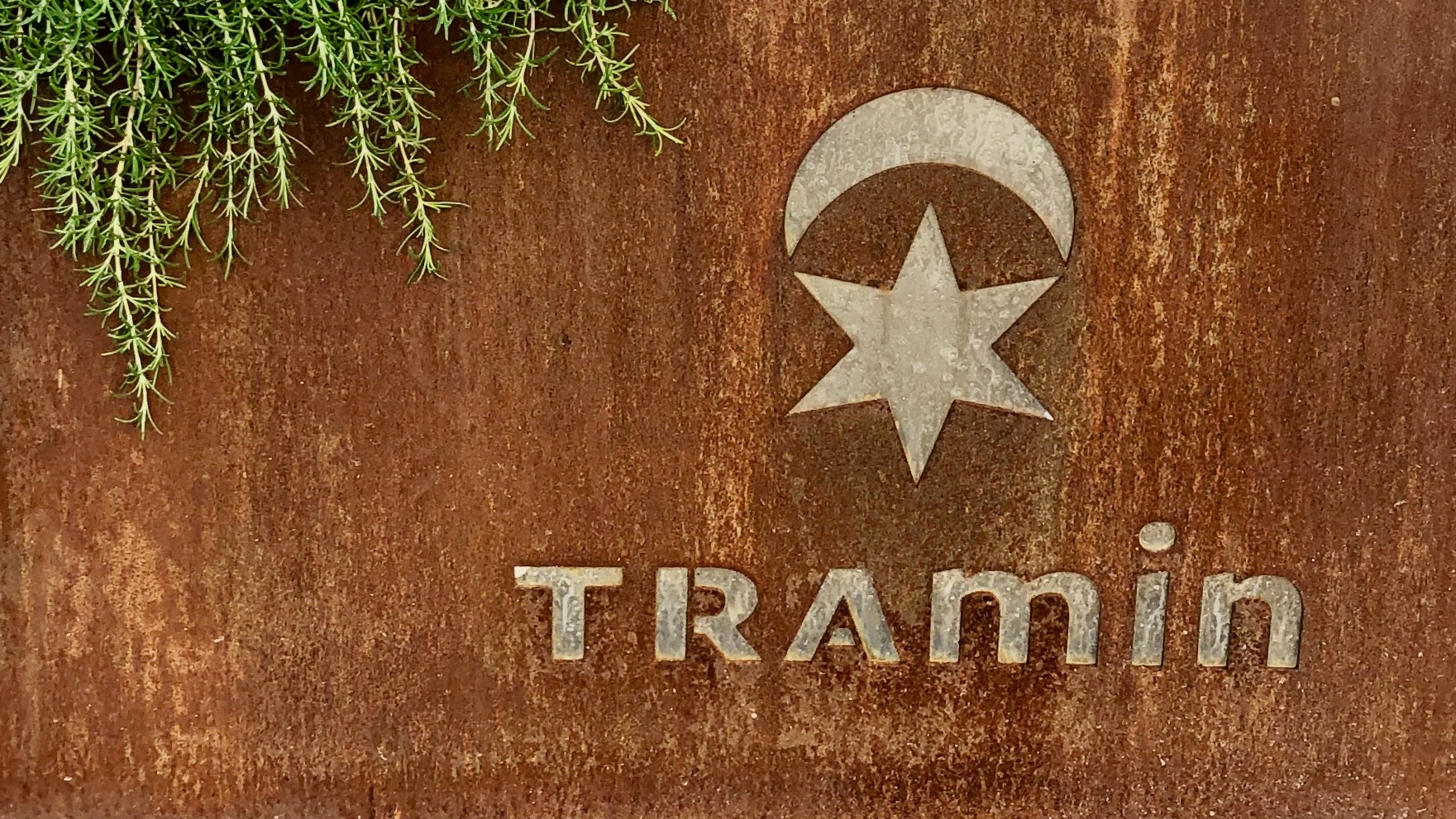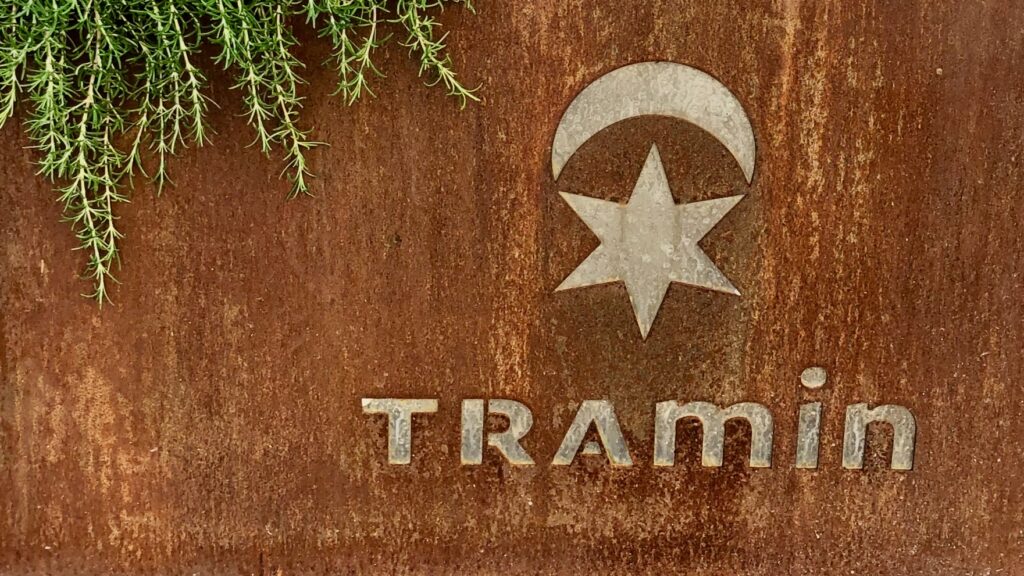 Willi Stürz, cellarmaster at Kellerei Tramin in Termeno and pioneer of modern Italian Gewürztraminer, has no doubt about the matter: "The name clearly derives from the town of Tramin. In medieval times, South Tyrol enjoyed a strong reputation among the noble houses, and so the region's monasteries produced large volumes of wine for court and sacramental use. There was lively exchange between the monasteries and this influenced viticulture throughout central Europe." As such, it seems entirely plausible that the variety might have traveled from the Pfalz to South Tyrol during that era.
To this day, the Pfalz remains the epicenter of German Gewürztraminer cultivation. The "Rhodter Rosengarten" vineyard in the southern Pfalz town of Rhodt is home to Germany's, and likely the world's, oldest stand of fruit-bearing Gewürztraminer vines: planted before the 30 Years War, survivors of the phylloxera catastrophe at the end of the 19th century, and federally protected since 1968, when it only narrowly avoided falling victim to a new parking lot.
Alsace is a mere stone's throw from Rhodt. Powerful, intensely aromatic, and above all else sweet: that's the wave that earned Alsatian Gewürztraminer a spot on wine lists 20 years ago. A spot that today has been recaptured by "the new German wine miracle" of crisp, dry whites, which people have been drinking largely self-referentially.
This was also the period when the movement toward quality viniculture gained traction in South Tyrol. Gewürztraminer, historically a simple pour, began receiving special attention and rewarded the effort with unprecedented improvement. Elevation, it was discovered, could tame Gewürtztraminer's more arbitrary and lavish impulses. "Gewürztraminer had seemed destined to a niche existence captured in the gilded cage of residual sweetness," says Willi Stürz. While its numbers in Germany and France have remained fairly constant, plantings in South Tyrol have surged since 1990, from 150 ha to a stunning 550 ha. The trend mirrors the variety's irrefutable popularity far beyond the borders of South Tyrol.
Meanwhile, the page has turned in France, with Alsace producing stunning "Gewurz," as it is affectionately (and umlautlessly) called there. A certain hipness is in its nature, and it has proven an amicable base for skin-fermented wines due to the high concentration of flavor and aromas compounds in its skins. In this style of vinification, white grapes are handled as they are for a classic red wine, fermenting and soaking together with their skins before pressing. This naturally lowers acidity while enhancing texture, tannins, and freshness.
Alsace produces stunning "Gewurz," as it is affectionately (and umlautlessly) called there.
Gewurz even cuts a fine figure as a bubbly pét-nat, fermented through in bottle. The subtle residual sugar and delicate CO2 come together for an extra final kick. Over the past five years, orange wines and pét-nats have become the talk of the town in urban wine bars around the world. And it is this that has finally secured Gewürztraminer a standing invite to the table.
It makes sense, given that these wines shine equally brightly on their own or to start a meal. Heck, there are plenty of pairings in the modern kitchen where it's just what the sommelier ordered. Sure, one can go safe with a thousand different traditional pairings to delicacies such as pâté, crawfish, and Muenster cheese. But that is only the tip of the bottle: the aromatic cuisines of Maghreb, Indian fare, or Thai curries draw brilliantly on Gewürztraminer's strengths.
…yet it remains a diva, standing its ground and resisting any commonplace rules of thumb.
In Styria, deep in Austria's southeast, it is paired with Brathendl, the local variation of fried chicken, and it has also been known to open up new gastronomical horizons for traditional Wiener Schnitzel. Then, of course, there is the rich regional fare of its purported homeland: savory pork dishes with sauerkraut, Saumagen, a fine leberwurst on bread or a piece of humble apple pie. And yet despite all this, it remains a diva, vehemently standing its ground and resisting any commonplace rules of thumb.
Martin Foradori-Hofstätter, Deputy Mayor of the city of Tramin and owner of the eponymous winery, has nothing but disdain for fetishized conventions like wine pairings. "Italians don't care whether it's considered trendy. They welcome it as an uncomplicated friend, enjoying it as an aperitif with their spaghetti aglio e olio or whatever other magic Mama or Nonna has whipped up in the kitchen. It's a simple pleasure." Gewürztraminer is part of daily life, and an essential item on any wine bar's list.
"Italians…welcome it as an uncomplicated friend" — Martin Foradori-Hofstätter
Gewürztraminer is basking in success outside of Europe as well, with increased plantings in the U.S., New Zealand, and Australia. No one there wastes time finding fault with the overflowing bounty of aromatics, complexity, and depth. In fact, only in Germany do people insist on making a fuss…for now!
But there's no stopping the flavor train, and that train has no better engine than Gewürztraminer. As the mother of all trends and grape varieties, it's been there since the beginning and isn't likely to be going anywhere soon.
Whether you weigh in on the side of modern trend or historical curiosity, a bottle of Gewürztraminer is well worth pursuing. You just have to be ready to leave your flavor comfort zone, and step out onto the dark side of the moon.
---
Translated from the German by Paula Sidore / weinstory.de