Sammie Steinmetz: A Voice for Change in the Mosel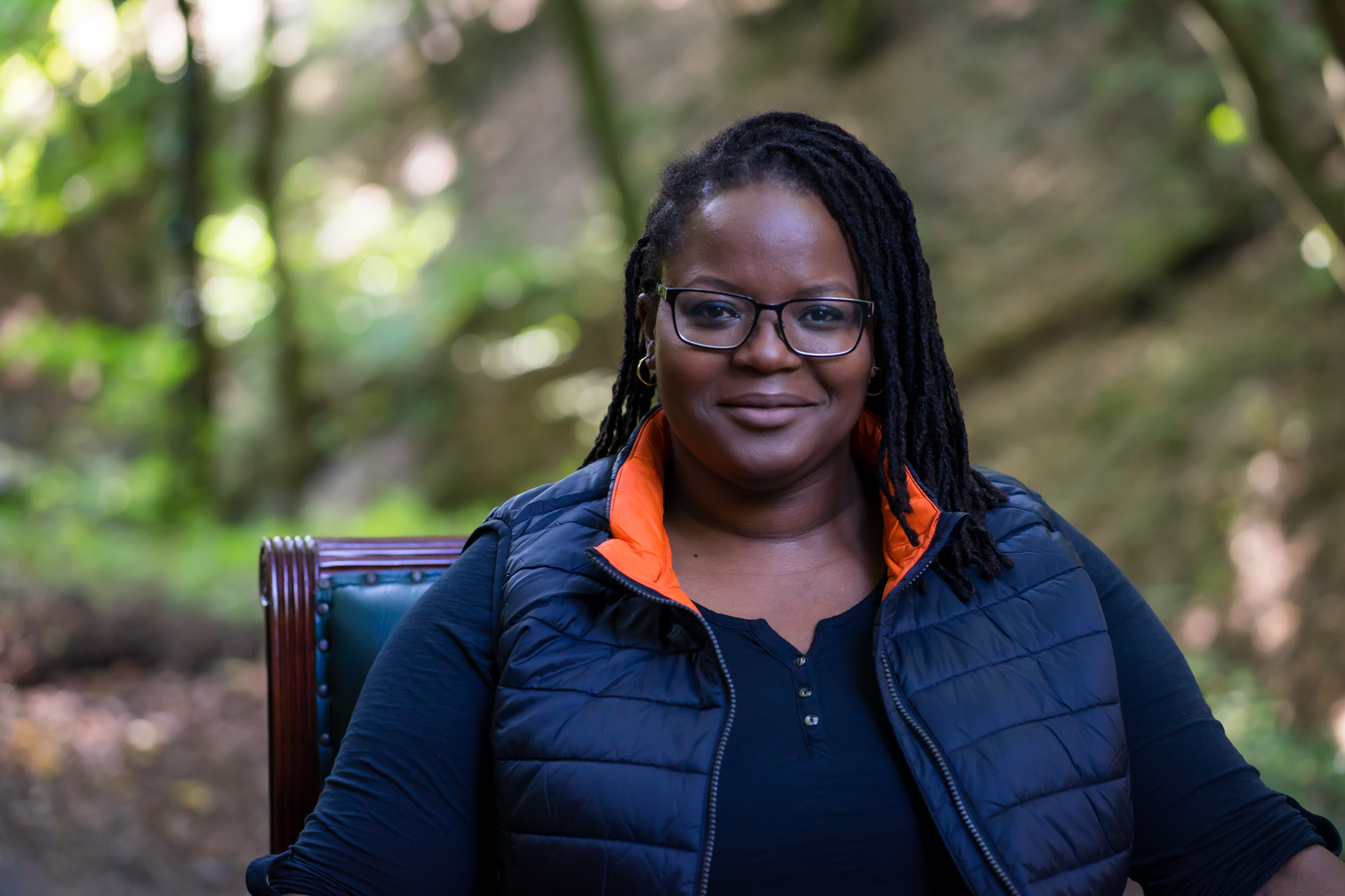 Sammie Steinmetz is one half of Weingut Günther Steinmetz, a mid-sized, family-run winery in Brauneberg on the Mosel. Born in Pensacola, Florida, Sammie came to Germany in 2007 as an enlisted member of the U.S. Air Force, stationed at Spangdahlem Air Base not far from the winery.
She'd already planned on settling in the country when her term of service ended ("because Riesling," she laughs). But a chance invitation to a wine-tasting introduced her to fifth-generation winemaker Stefan Steinmetz. Two weeks after meeting, they were dating and they married a few years later.
In 2014, Sammie took early retirement from the Air Force to join the estate full time. She took on all the essential, unsung roles that countless wine spouses do: running the tasting room, keeping the books, managing orders, helping in the vineyards when it's all hands on deck — not to mention raising the three children she and Stefan have together and doing it all in German.
While Stefan brings a steely focus to the cellar and vineyard duties, Sammie radiates a lively warmth that would obviously be an asset in any customer relationship. "I'm from the South, and I'm used to a certain style of friendly," she says, while also acknowledging "it can be hard to hold onto that southern style here at times, but I try."
Her chosen roles at the winery suit her "perfectly," she says, allowing her to build on skills she developed during her active military career. But recently, she's found herself wanting more. More challenge, more engagement. The pandemic presented an unexpected opportunity. "I think the recent Corona shutdowns across Germany persuaded a lot of local wineries, ourselves included, to be a little less analog and get a bit more comfortable using our online platforms to introduce their estates to the world," she says.
Sammie stepped in to take responsibility for automating the winery, raising its profile, and finding new ways to engage with consumers, importers, and the media.
To her knowledge, Sammie is the sole black woman working in wine in the Mosel.
"The Mosel is actually pretty chill overall," she says. "People here are used to seeing people from the nearby bases as well as tourists from all over."
But she also acknowledges the early years of side-long glances, condescending assumptions, and dismissive comments, especially from older customers. "When they say: 'Where's the boss? I have to tell them, 'I am.' It's not as bad as it was those first few years. And certainly, nothing like the situations in the States. I count myself lucky to live here. But there are issues. So Stefan and I make sure we deal with them, head-on."
The issue she feels has been holding her back from identifying more vocally as a person of color in the German wine industry is a case of what she terms "imposter syndrome." She knows how important it is to connect with and support others with similar backgrounds and experiences, but she's felt "apprehensive, like I was intruding, even though I've worked in wine in some capacity for years now. But because that's not my background, and I don't have credentials, I feel like I'm not a professional."
"I decided to reach out to everybody I could find within the black community of winemakers, consumers, and communicators to see what I could start learning from them."
The events of 2020 have empowered her. "I decided to reach out to everybody I could find within the black community of winemakers, consumers, and communicators to see what I could start learning from them. So far, the results have been very positive."
But that doesn't change reality: Black wine professionals are invisible in the world of German wines. Sammie has never met another black woman ("or man, if that's any comfort") in wine in this area. "I would love to change that," she says.
Sammie's next goal is to find and connect with others who may feel similarly. While organizations such as Black Wine Professionals and BAME Wine Professionals have recently formed to meet this need in the U.S. and U.K., nothing like this exists yet in Germany or Austria, despite the significant size of their minority communities.
With her decade-plus of experience dealing with the ins and outs of German wine in one of its most revered regions, Sammie has expertise, insight, and stories to share. And she suspects she's not alone.