Wine Meets Literature in Wiesbaden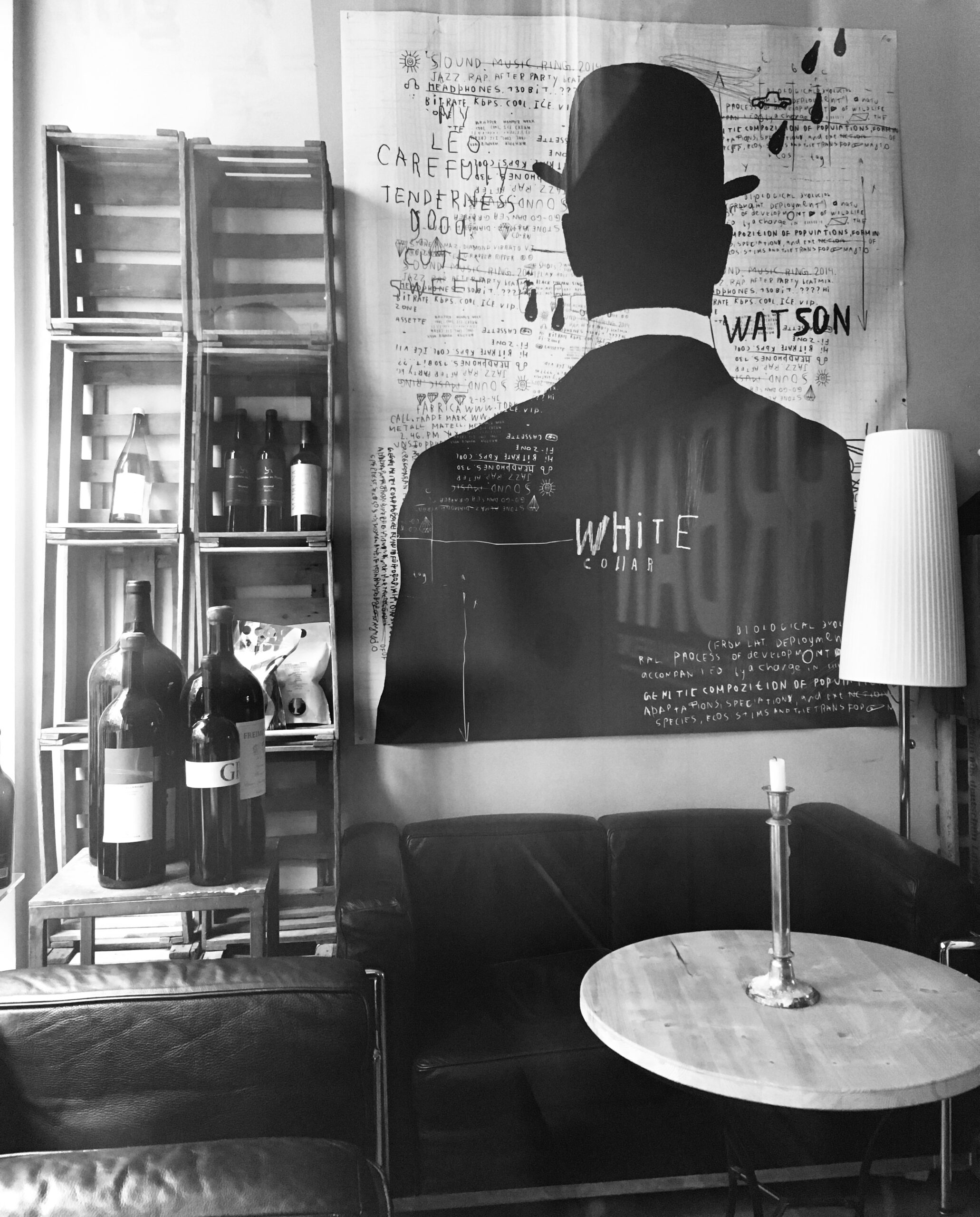 The sultry vocals of Amy Winehouse's "Valerie" drift overhead, woven among towering stacks of wooden wine crates and worn French novels. Flickering candles cast a pale shadow on a stern black and white portrait of Tom Waits clinging to the wall above a long wooden Stammtisch. The patrons: a cocktail mix of personalities from the community theatre across the cobblestoned alley — opera singers, actors, playwrights, pastors, musicians — and then a few professors, students, and expats, like me. 
Wingert Vinothek. The intimate wine bar, the size of a Texas walk-in closet, sat off a quiet pedestrian alley not far from the famous curative hot spring of Wiesbaden, the Kochbrunnen. Too small for a kitchen, the wine bar encouraged patrons to bring their own vittles, which, like the guests, included a variety ranging from bakery sandwiches to small containers of steaming homemade soup. The proprietor and his son could often be found behind the cluttered counter pointing customers to dinner plates, silverware, and paper towels stashed in the nooks and crannies of an antique bookshelf.
He was 57, rosy-cheeked, and a vision of health, but his heart seemingly felt otherwise.
Holger Schwedler. Philosopher, father, journalist, vintner, scholar, restaurateur, lecturer, and owner of this establishment. I once wrote that he could easily be mistaken for a Baldwin brother, haughty with a gritty charm veering depending on the time and day into arrogance. Like the sparkling Sekt behind the counter, it was easy uncorking this Wiesbadener's passion for and knowledge of the regional Rheingau wines he deliberately listed. It wasn't unusual to find him drinking with guests in impromptu tastings. As a faculty member of Geisenheim University, he often provided tutorials on his selections, including one for a Rheingau wine he created, christened Urban.
One April day an email arrived in my inbox with the subject line: "The fifth Baldwin brother is calling." Holger had planned a re-opening of the Literaturhauscafé in Villa Clementine, a Historicism classic built in 1882. I had found this cafe a few years prior, drawn in by a peculiar online review…
"The menopause of spinsters — A very boring place with a nice garden. If you haven't found the love of your life, here is the place where you can enjoy your spinsterhood. Terribly slow service. You don't need a WiFi connection when you can read a book in this retirement place."
My first impression upon arriving confirmed everything the reviewer had detailed and then some. The foyer and staircase leading to "spinsterhood" included a curved banister, marble floors and crimson carpet. The heels of my shoes echoed on the cafe's herringbone hardwood. The Literaturhauscafé's soothing cream walls danced between antique white and old lace. Ornate crown moldings, Greek statues and an Art Deco chandelier with golden curved limbs mimicked the napes of swans. It culminated in a symphony of grandeur. A terrace overlooking the tree-lined Wilhelmstrasse promenade, a sapphire-walled room with plush seating and shelves of books, a crimson chamber with floor-length velvet drapes, upholstered walls, and tables topped with Red Emperor tulips.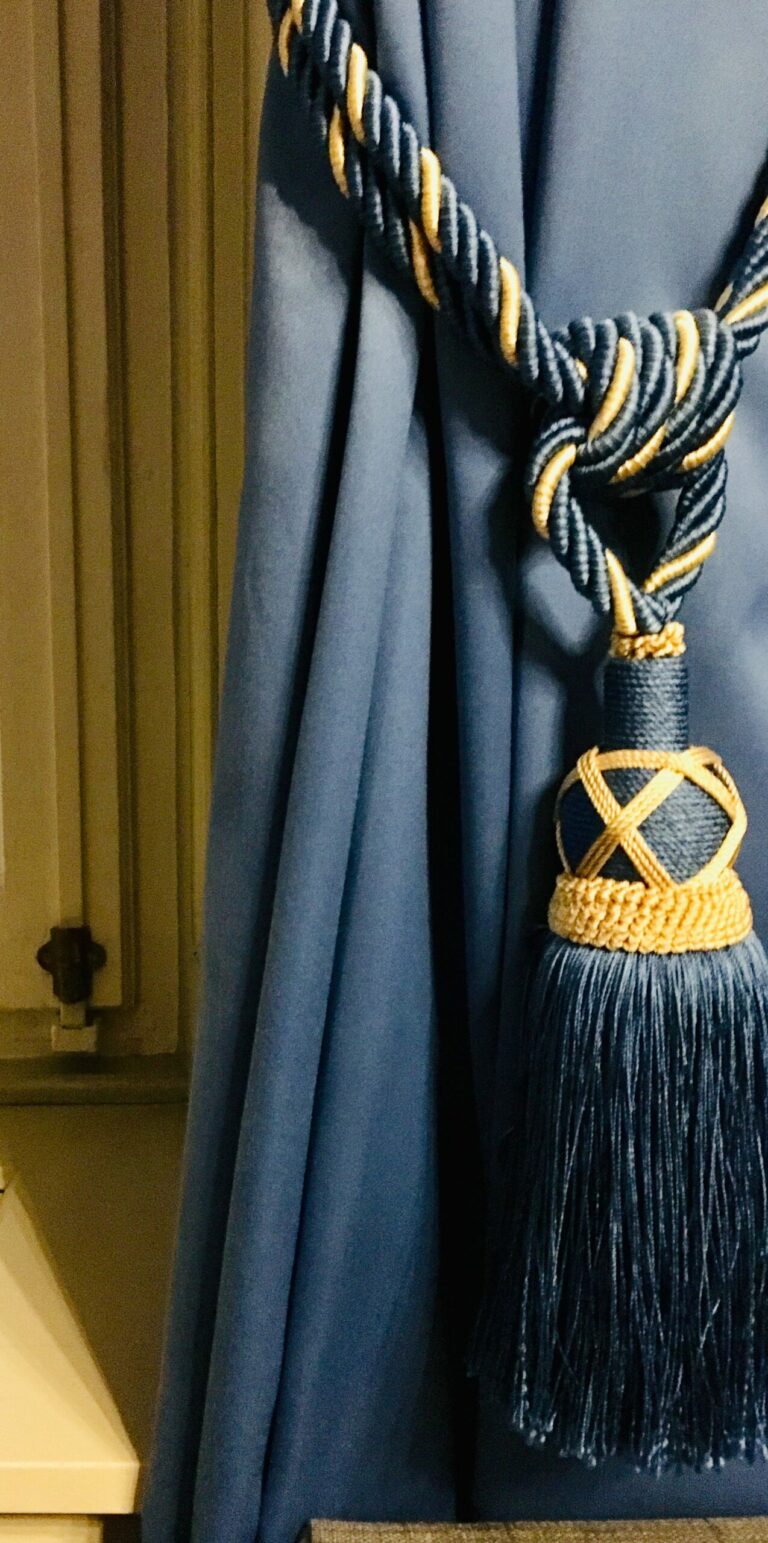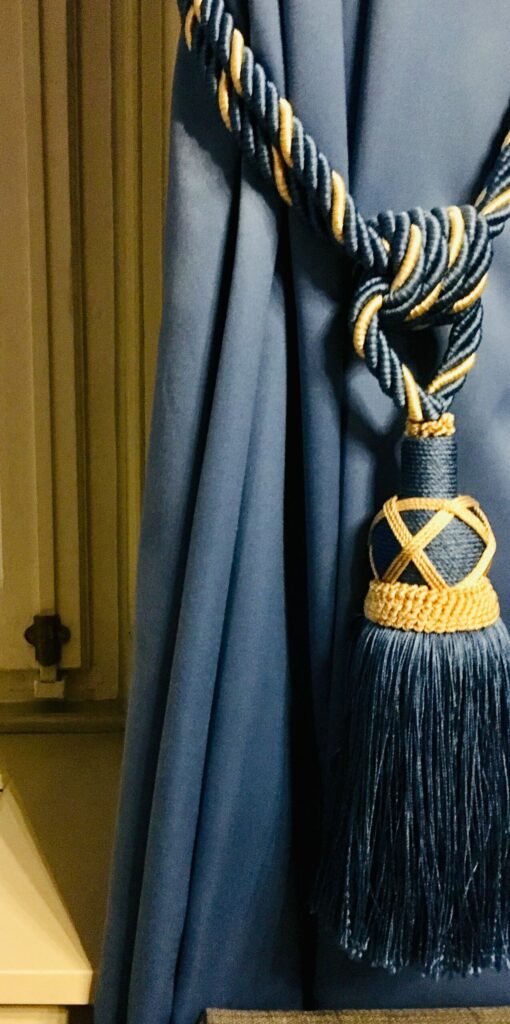 As the reviewer had promised, the quiet space was indeed ideal for those who enjoy reading. But where this reviewer saw "retirement," I saw "resplendence," complete with chocolate layer cakes, a wine list and shelves stocked with the works of Thomas Mann and Hermann Hesse.
Shortly after I'd discovered this 19th century time capsule, it closed. But a year later I would learn that Holger had also fallen victim to its charms. And just as leaves were beginning to fall along the tree-lined boulevard, the Literaturhauscafé pulled back the velvet curtain and invited visitors inside once again. Two weeks after opening, I found Holger behind the bar and at ease in his signature white collared shirt and Merlot corduroys. A Murano glass chandelier cast a peridot glow over an array of wine bottles, dishes, a retired opera singer turned pastor from Manhattan, and Holger.
Little did I know that the crimson Spätburgunder we shared that night would be our last. The month prior I'd seen him dashing off on a date with a beautiful, bright-eyed blond under his arm. He was 57, rosy-cheeked, and a vision of health, but his heart seemingly felt otherwise.Though it would be a year before I would find out, Holger died shortly after the re-opening.
Holger will never know, but because of his introduction I've enjoyed pizza and discussions with the retired opera singer turned pastor. Like a flowering vine in the spring, my interest in wine blossomed. Curiosity led me to the Berlin Wine School, where I've since passed the WSET Level 1 and 2 in wine. I've clinked glasses with a dozen Rheingau wine growers, savoring their libations and stories equally. The last correspondence from Holger was an invitation to join him and a group of volunteers to harvest grapes for his label. I didn't go, and don't remember why, but I'm helping two local vintners with this fall's harvest.
There's a new kid on the block. Weinod Vinothek & Weinbar has since opened where I was schooled on the basics of Weissburgunder and Riesling, though Tom Waits and Holger are no longer in sight. The charming new owner Marco Müller is passionate about local wine. His furry canine companion Cairo is a fixture, as is the quiet homage to Holger: empty bottles of Urban at the entrance. When Marco posted he was selling what was left of the Urban wine stock, I took bottles home. One remains unopened and has a final resting place among my books. Like the medicinal waters coursing through Wiesbaden, life carries on and hope springs eternal.