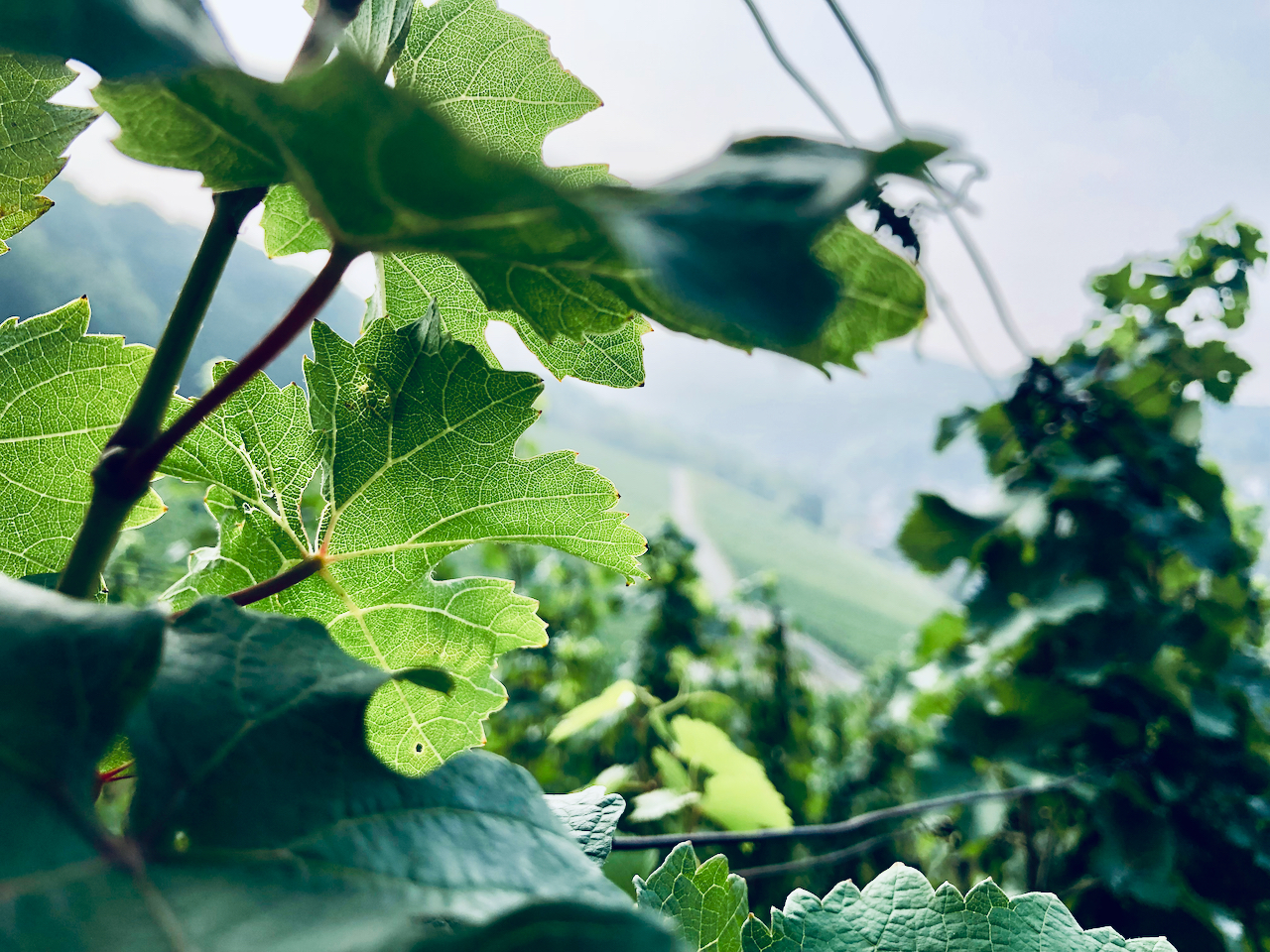 Her child, she thinks, is a Riesling.
Of all the varieties in the world, she inevitably returns to this one. There is something in the grape's singular ability to convey fragility and strength, ephemera and eternity, that mirrors motherhood and frames the child in her mind's eye.
The child could have reflected a multiple of varieties, a blend perhaps, or a different hue. She remembers a strawberry-scented evening of pink Cinsault in a South African game lodge, bottomless glasses as sundowners, followed by a queasy morning-after, and a realization that the child — then little more than a flicker — had witnessed that night as well.
The months of subsequent abstinence were lifted only occasionally by streams of the finest, persistent bubbles that beaded the rim of tall flutes. They offered transparent pearls of respite in a constant disconcerting nausea. Champagne only. Blanc de Blanc. As if the steely linear acidity, hints of camellia and chalk were the only match acceptable to the sinew-knitting and flesh-weaving work within. More fizz upon the child's arrival, shared by well-wishers and doting family, but none for her as bone-weary motherhood replaced effervescent reverie.
They had a character streaked with stubborn will. If not a Mosel, perhaps a Pfalz, more robust, less jasmine, more lily.
Eventually, energized by new life, so many wines accompanied the child, at a distance of course, after bedtime; reds of all shades, whites from papered silver to burnished amber, rosés grown near dunes and on mountains. The child, however, remained unimpressed by stemware and racks of bottles in the cold wine cellar beneath their home.
The Riesling notion began at two or three. Green-eyed, a little pale, and nervous, the child navigated a mercifully short-lived handwringing, eye-twitching phase. She caught glimpses of their innate character, still diaphanous, shapeshifting like nascent Riesling tugged by sulfur. Nothing feathery or elusive about the child despite their littleness. They had a character streaked with stubborn will. Not a Mosel then, perhaps a Pfalz, more robust, less jasmine, more lily. Or a Nahe, with a touch of cheeky spice and exotic pineapple. Sweet from the start, no pithy, chiseled leanness of a Clare or Eden, no flint or fennel of Wachau or Kamptal. Always a kernel of pure fruit sugar at the heart, citrus-shot like the lemon-barley candy of Washington.
Through the pre-teen years, the sweetness remained overt and tip of tongue, seen in the smudged facial lines, wide eyes and straight-to-camera smiles. A sweetness she hoped would always be there, would indeed grow, as it does in Rieslings coming of age, like the slow spread of acacia honey across the palate. May it become the mantle of all this child's future deeds and kindnesses. She never doubts a fine Riesling's ability to develop, move through and beyond, up and over, propelled by its acidity, to a more comfortable skin. She trusts her child to do the same.

Now eighteen, the no-longer child is present, vital, vigorous, and light-footed. They are on the doorstep of more. It is time to cut loose this apple of her eye, the disentangling of tendrils almost complete. On this momentous brink, she wishes her child of wine a long and fascinating life, a life like Riesling; singular, face to the sun, deeply rooted in warmth and peppered with moments of grace that match the Hermannshöhle's hallelujah.