The Hotspot You've Never Heard of for German Pinot Noir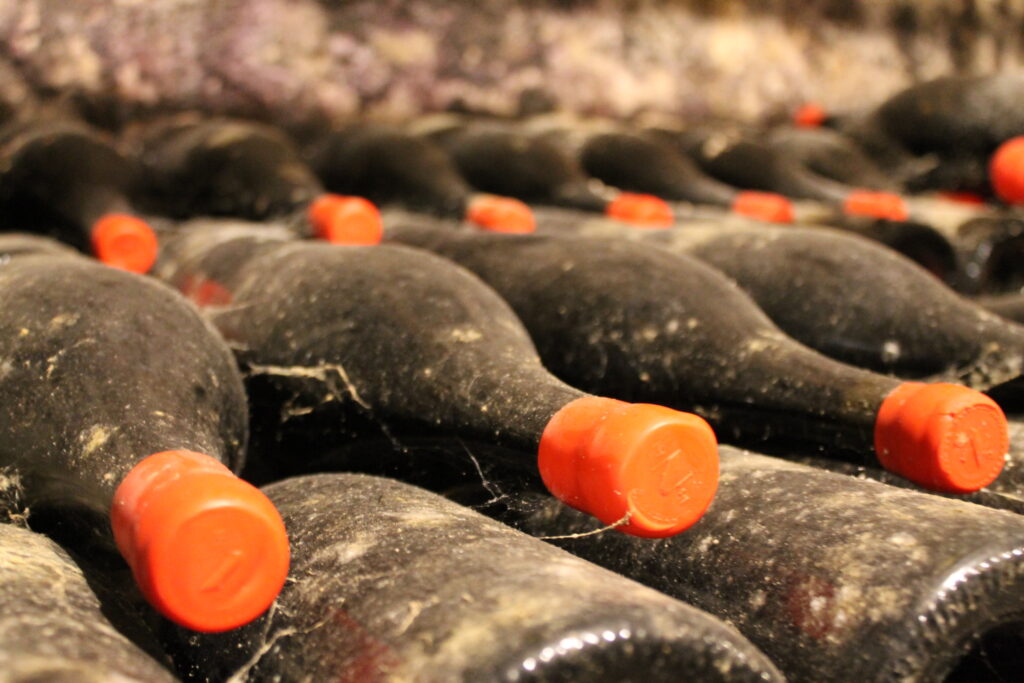 The year is 774. Charlemagne, Holy Roman Emperor and wine lover, comes north with his third wife after the conquest of Lombardy and a whirlwind visit to Rome. He overnights in present-day Rheinhessen, at the monastery of Lorsch, near Worms. There he makes plans to invade Saxony and build an imperial palace — in Ingelheim. Thirteen years later, he celebrates Christmas and Easter at the church there, which he names for Saint Remigius of Reims, in Champagne. Actum Inghilinhaim villa nostra reads a note from that period. Meanwhile, Charlemagne's father has bequeathed Burgundy to Charlemagne's brother, Carloman. But it probably didn't bother Charlemagne much. He sees the parallels with Ingelheim — even if it would take the world far longer to do the same.
The history of modern viticulture in Ingelheim begins more than a millennium later with the J. Neus winery, founded in 1881. Grosse Gewächse (grand crus, or GGs) were created here long before the term ever existed. The estate is, incidentally, also a founding member of the VDP, the association of German growers that summoned the term GG into existence. Why Josef Neus moved from the Mosel to Ingelheim 142 years ago is difficult to discern, but a driving factor may have been his love for Burgundy, which appears to have outshone his affection for Riesling. A company brochure from the 1960s offers a clue: "Here in Ingelheim he found as a prerequisite that favorable climate which allowed his great ability, his energy, and his spirit of enterprise to unite in happy harmony." Neus, who came from a family of winegrowers and coopers, first ran a wine business, then became a vineyard owner in Ingelheim.
His ultimate triumph was putting German Pinot Noir on the world wine map. The 1884 "Ober-Ingelheimer Burgunder" fetched a price that surpassed any of the then highly sought-after Bordeaux of the same class. At the turn-of-the-century World's Fairs in Paris and St. Louis, Neus's Sonnenberg site, at the time the smallest single vineyard in Germany, was lauded and laureled. Going back even further, in 1730, a Hessian privy councilor saw the red wines of the famed Aßmannshäuser Höllenberg in the Rheingau, which lies almost directly across the Rhein from Ingelheim, as the clear winner in terms of "fire and grace." A far more celebrated privy councilor, the author and philosopher Johann Wolfgang von Goethe, who visited Ingelheim in 1814, agreed with this assessment after tasting Rheinhessen's reds. The village's vaunted reputation was memorialized in specialized literature such as Die Rheinweine Hessens (1927). "The vineyard hills are protected to the north by the high Taunus, to the west by the foothills of the Hunsrück. Ober-Ingelheim owes its worldwide reputation as one of the best red wine villages in Germany to the presence of the Pinot Noir."
Despite this acclaim, Ingelheim never established the cachet of, say, Gevrey-Chambertin. It has taken far too long, but today Rheinhessen's red secret is at last getting out.
At first glance, the situation for Pinot Noir in Rheinhessen, Germany's largest wine-growing region, does not seem promising. More than 27,000 hectares of vines grow there, nearly three-quarters of which are white varieties. Riesling dominates, trailed by Müller-Thurgau and Grauburgunder (19%, 14.6%, 7.9% respectively). In general, it is famed for its Roter Hang, or Red Slope, a hillside stretch of terroir between Nackenheim and Alsheim — not its red wine. The most-planted red grape is the humble Dornfelder. Spätburgunder makes up just 5% of total plantings.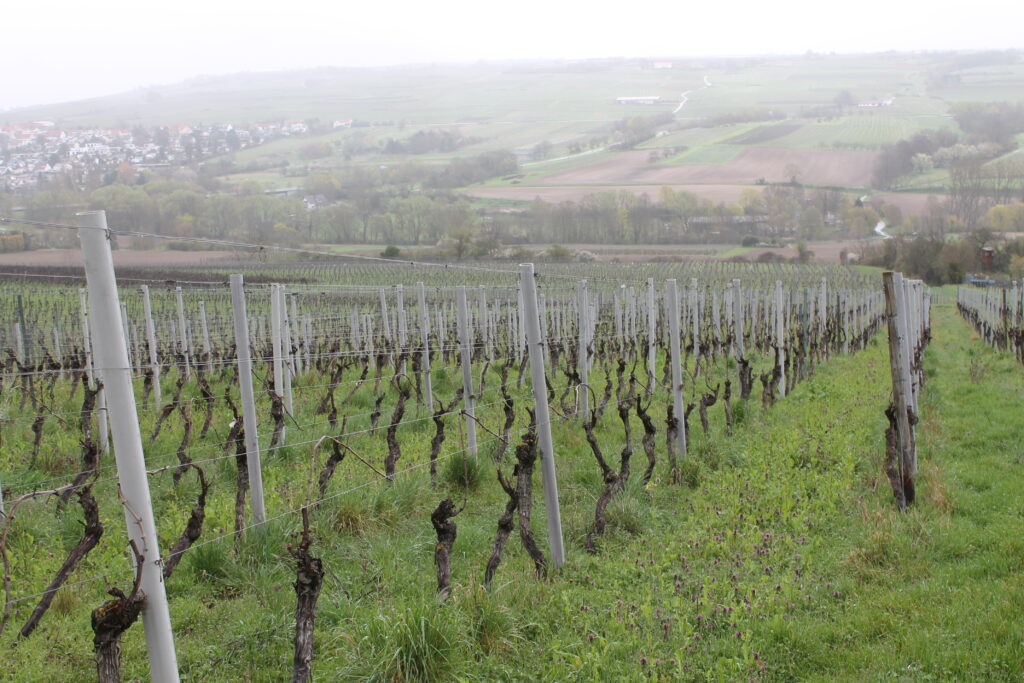 Ingelheim has also lacked a signature site for Pinot Noir. But this, too, is changing. Pares and Horn are two vineyards that are quickly gaining recognition as homes to the best Pinot Noir in Rheinhessen. Horn, now a 14-hectare site, was first officially documented in 1570, under the name "am Horn," meaning "at the peak," and today encompasses 36 hectares. Loess, along with rocky and sandy clay soils as well as limestone rocks characterize the site, which sits at 250 meters in elevation. The origins of the name Pares are harder to pin down. One possibility is that the name is a short form of the medieval term "paradise."
Ingelheim's unique selling point in Rheinhessen is that it boasts one of the richest concentrations of limestone terroir in the whole region, the result of geologic activity some 50 million years ago. The northern Mainz Basin features layer upon layer of weathered Tertiary-period limestone. Ingelheim's soil profile is a true original, containing a rare concentration of pure carbonate. Winemaker Dr. Simone Adams explains that soil carbonate content is relevant because it "provides information about the lime content but also the buffering of its pH value and thus indirectly about the availability of nutrients. An alkaline soil (with high carbonate content) has optimal nutrient availability and is a good basis for the formation of clay-humus complexes, which lead to a positive effect in terms of permanent humus buildup." Moreover, this terroir was never subjected to Flurbereinigung, Germany's disruptive vineyard reorganization scheme. To this day, the small parcels — riddled with dry stone walls, trees, and hedges – allow for passage of only the narrowest-gauge tractors.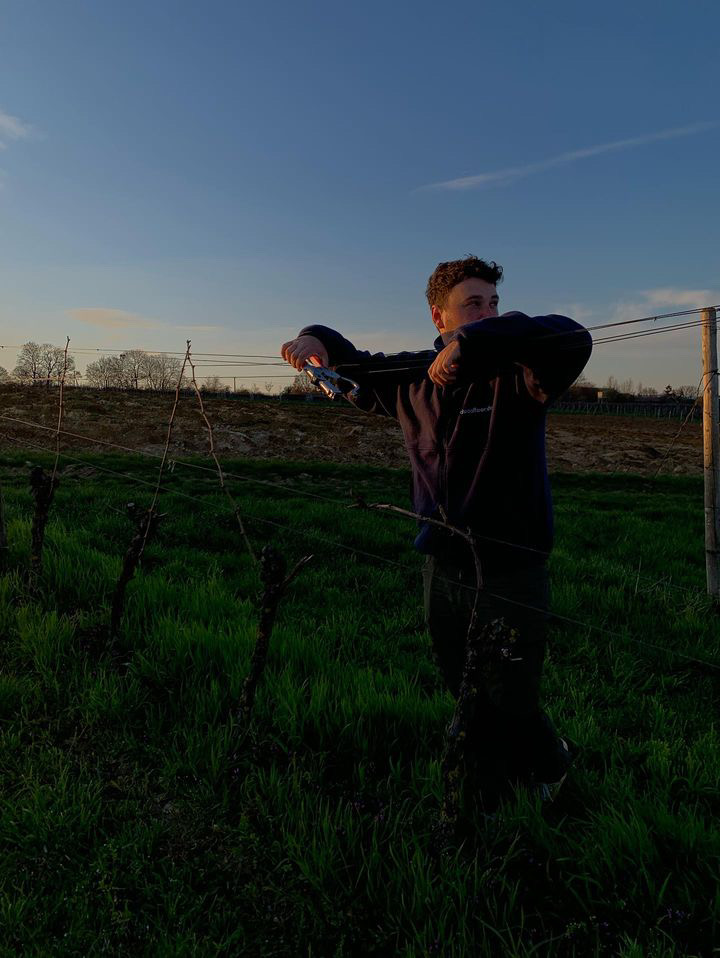 Among Ingelheim's 30 growers working some 600 hectares, three have sharpened the village's profile in recent years. Carsten Saalwächter is a big reason for the acclaim. He's a shooting star on the German wine scene and a darling among sommeliers who find in his cool, structured Pinots a perfect reflection of the zeitgeist. He can even make the same direct comparison those old privy councilors did: He cultivates five hectares of Pinot Noir in Ingelheim and one in Aßmannshausen, yielding starkly different results. The Ingelheimer Spätburgunder, from calcareous soils, are red-fruited and filigree, fine-boned and floral. The slate-based Aßmannshäuser Höllenberg, by contrast, gives wines that are darker, denser, and more structured, with a deep, blue-fruit core, around which darkly spicy and ethereal aromas of black tea and bergamot are coiled. "If you want to drink French, Ingelheim is close," says Saalwächter. For him, it's not just the Ingelheim DNA and limestone-rich soils: "We only have west-east and north-facing slopes, not a single south-facing slope. This gives a cool, fresh Pinot style."
Dr. Simone Adams is another source of acclaim for the village. Last year, critic Stephan Reinhardt named her winemaker of the year in Robert Parker's Wine Advocate, citing her creativity and attentiveness in the vineyard. It's a healthy basis for the biodiversity she encourages, right down to micro-parcelization of her sites. Getting the details of the soil into the bottle is a top priority for this Pinot specialist. What does that take? Empathy for nature, looking closely, and applying those observations; using traditional methods and newly gained knowledge in the vineyards and cellar; and checking in with a pair of on-site weather stations that allow her to work more individually. Vineyards with southwestern exposure need time to feel the warmth of the sun, but then their loose soils, layered with silt, warm right up. At night these thermally reactive soils cool, giving a significant advantage for Pinot Noir. The large temperature fluctuations, along with a limited water supply due to the excellent drainage of these soils, translate to fantastic aromatics, according to Adams. "The site differences are fantastic. Even with the same cellar treatment, including 100% whole cluster. Heerweg, Auf den Haun, Horn, Pares, there are big jumps between them," she says, listing her sites. "It's all about the soils."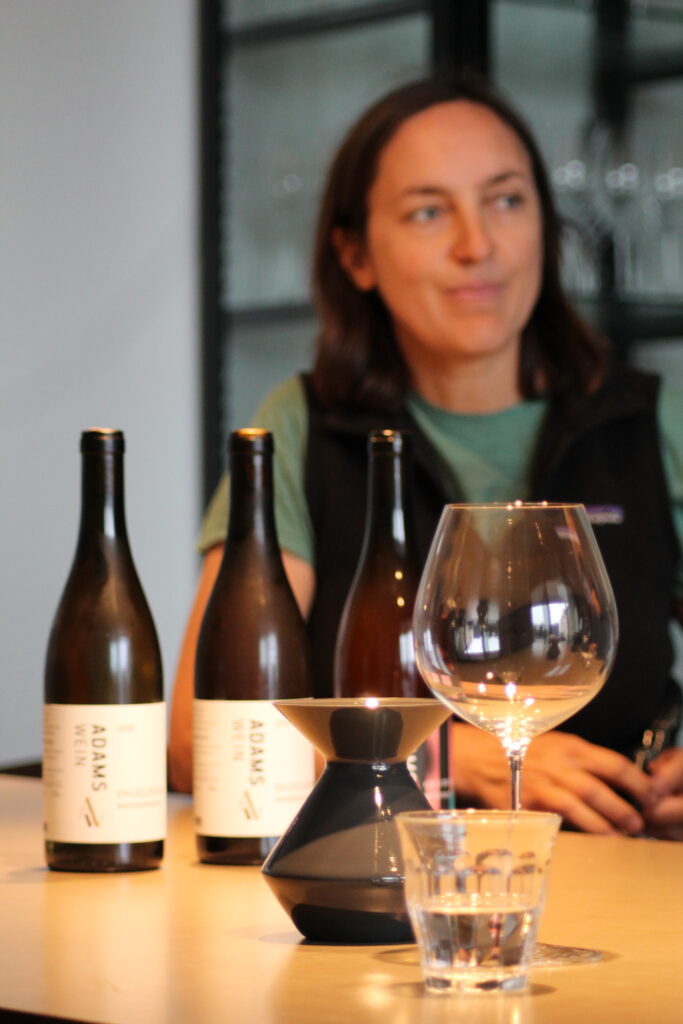 At the J. Neus winery, vineyard manager Simon Kissmann and cellar master Toni Frank see the differences just as clearly. Pares and Horn are separated by a path just 3 meters wide, but the wines from these sites are set apart by much greater differences in expression. The winemaking is the same for both sites, but Horn, which sits a bit higher and is therefore slightly cooler, is fine and silky while Pares comes across as darker and deeper, with more warmth and power. To capture these details, over the past decade, Kissmann and Frank have refocused on Pinot Noir and Chardonnay, lowering production volumes and raising quality.
"We don't do what we do because it's gangsta, we do it because it has a long tradition," says Saalwächter. "Pinot Noir is all the rage now, but the tradition Ingelheim and Aßmannshausen have are unmatched." He draws on the strength of special vineyard material. Half of his Pinot Noir comes from what is now known as the Neus clone. In the early 1900s, after phylloxera had begun ravaging Europe's vineyards, Josef Neus, aware of the importance of his little Pinot paradise, acted with foresight. He devoted himself to the question of rootstocks. To make his vines resistant to phylloxera, he imported wild American vines as well as crossings and hybrids, and grafted these with native vines. In collaboration with viticultural instructor Konrad Willig, Sonnenberg became a test vineyard for a selection of the best yielders on various rootstocks. For four years, some 700 parent vines were observed, then selected. The Neus clone was born. Its attributes — small berries, loose clusters, thick skins, and an aroma of red forest fruits, cassis, and earth — are prized to this day. For this reason, both the team at J. Neus and Adams rely on grafting rather than planting new vines wherever possible.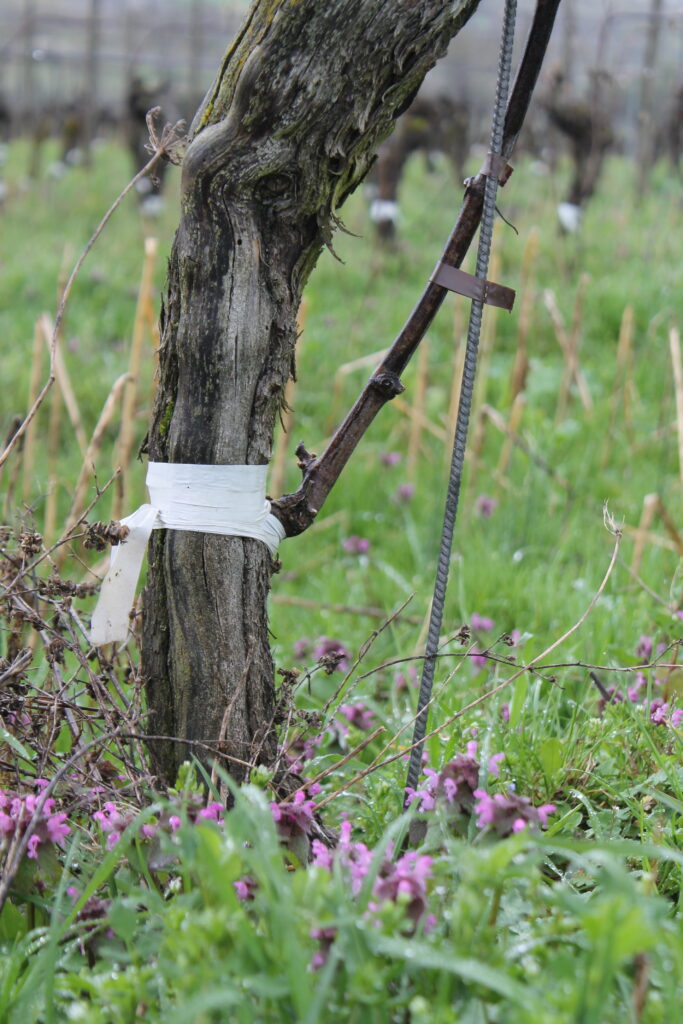 Climate change brings another advantage of old root systems into focus. Kissmann says that during the recent spate of unusually warm summers, the old vines have coped better with droughts, thanks not least to their extensive root systems. Adams also focuses on shade, which is directly related to the water balance in the soil. She is reviving the traditional polycultural landscape structure through agroforestry projects. In a 12-row vineyard, for instance, she takes out two rows and replaces them with a hedge or strip of trees. If the soil is healthy and well prepared, that approach can help even in an extreme year, she says. In 2022, for example, drought took hold from May to September — a "Sicilian summer" as Adams put it — with heat waves rolling through regularly. That's why she's looking to Australia, where bare soils are a no-go. Her response is to use a custom seed mix for cover crops that grow in the wet months and to utilize mulch to lower soil temperatures.
Where she can, Adams relies on older vine material as well. But she's also developed her own mix of clones. "We've crystallized out five German clones that we now have in every location, through replanting or regrafting." Her criteria for selection include looser clusters, small berries, sensorial perfection, suitability to whole-cluster fermentation, and good acidity. "There may also be heterogeneous grapes in the mix: something ripe along with a touch of not-quite-ripe that brings in play and tension. Homogeneity is dead boring." Moreover, Adams notes that her biodynamic farming is effecting a gradual adaptation among her grapes: The skins have thickened slightly and are thus naturally more resistant to fungal diseases.
The results of this approach are evident in the cellar. "We observe an inner strength, much more of an arc of tension in the wines, without them becoming loud," says Adams.
Saalwächter, Adams, and the J. Neus team are all on the same page when it comes to elevage: they give their reds time. At J. Neus it's two years. Adams released her 2020 reds this summer. Saalwächter's rule of thumb: two winters and two summers for his Pinot Noir, two winters and one summer for his white Pinot varieties. His most beautiful vintage to date, 2022, is still resting in the cellar.
Translated by Valerie Kathawala