German Lessons in the Finger Lakes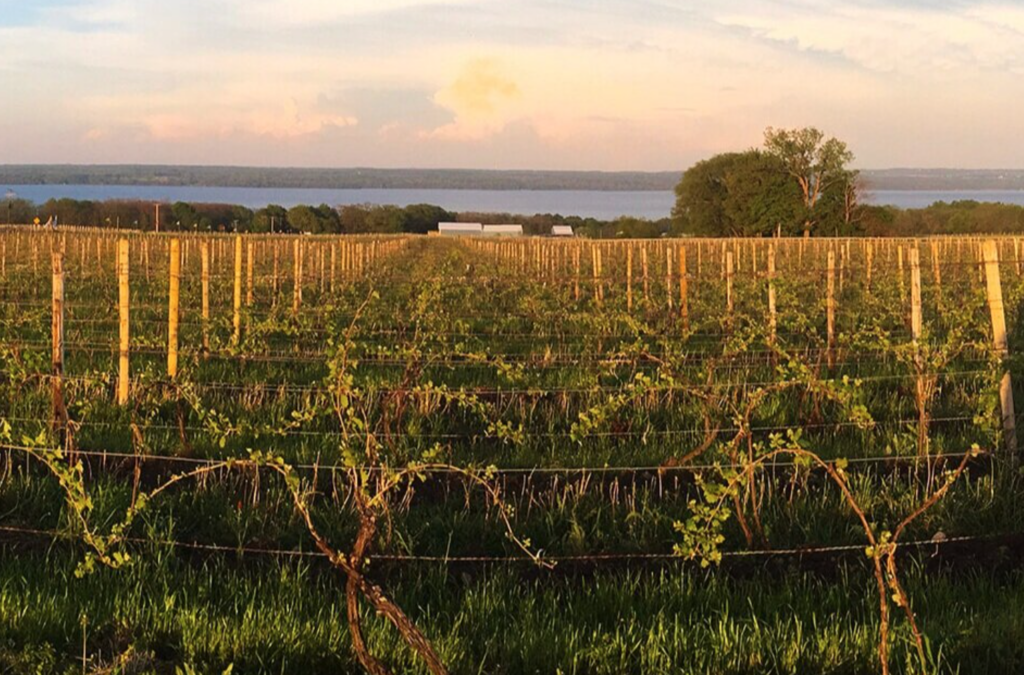 Slopes tilting toward shimmering water; a long, cool growing season; and shallow slate soil — to a connoisseur of German wines, these features immediately evoke the storied Mosel region. Yet they also describe a much younger wine-growing area: New York State's Finger Lakes, or FLX. Long dismissed as a producer of tourist-friendly sweet wines made from non-vinifera grapes, the Finger Lakes now give life to vintages that express grape and terroir with nuance and sophistication. These include wines created by German-born winemakers, such as Johannes Reinhardt at Kemmeter Wines and Peter Weis at Weis Vineyards, as well as those who trained in Germany, among them Fred Merwath at Hermann J. Wiemer Vineyards, Kelby Russell at the newly launched Apollo's Praise winery, and Nathan Kendall of Nathan K Wines. In an apparent paradox, by applying traditional German winemaking philosophy and techniques in an up-and-coming wine region, these winemakers are expressing an exploratory and experimental spirit, one that may help them continue to effectively express nuances of grape and terroir in the face of climate change.
Riesling Comes to the Finger Lakes
Despite the similarities between the Finger Lakes and some German wine regions, it took a while for German varieties to take hold in the area. German winemakers were not the first to plant vinifera grapes in the FLX. Even before Ukrainian émigré Dr. Konstantin Frank started the "vinifera revolution" in 1951, local winemakers had experimented with Riesling and other grapes. However, it wasn't until Mosel transplant Hermann J. Wiemer started planting Riesling on the steep site of an old soybean farm overlooking Seneca Lake in the late 1970s—against the advice of the Cornell Agricultural Extension, which told him that vinifera could never thrive in his site and even if it did, that it would never compete with European and Californian wines—that winemakers in the Finger Lakes truly started to explore the ways in which the cool climate, hilly topography, and slate soils are similar to those of German regions.
Wiemer's "dramatic experiment" inspired winemakers who trained with him (such as current Wiemer winemaker Fred Merwath) and younger winemakers who either grew up or trained in Germany to continue practicing artisanal winemaking inspired by Germanic traditions. Peter Weis, for example, grew up in a Mosel winemaking family and, after a stint in California, came to the FLX, where he was struck by the minerality of the soil and the cool climate. Perceiving abundant similarities, he began making Rieslings inspired by his family's style as well as Grüner Veltliner inspired by research trips to the Wachau. Weis has an estate vineyard with very young vines; most of his fruit comes from local growers across a range of terroirs and microclimates. Being in the FLX allows him to apply the precision techniques he learned in Germany while adapting his methods to each grape and vineyard site.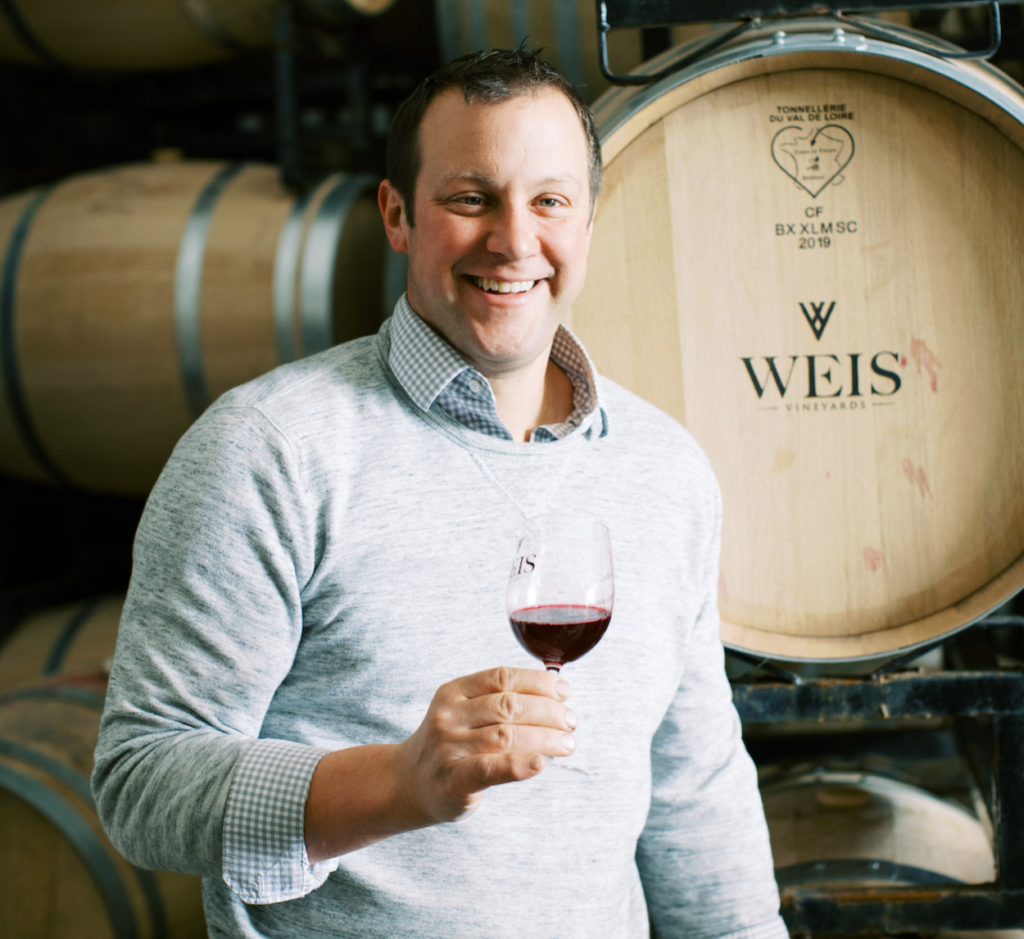 It's worth exploring why German varieties and winemakers have taken root in the FLX rather than in, say, California. One reason is that varieties like Chardonnay and Cabernet Sauvignon simply fetch higher prices and may thus be more attractive in places where land prices are far steeper—but climate is another. Although much of Napa Valley was planted with Riesling pre-Prohibition, today most of the state's major wine areas are too hot for the grape. In the cooler climate of the Finger Lakes, grapes like Riesling retain their acidity and freshness.
What's Old Is New Again
What is traditional German winemaking, anyway? Some growers hold that it's about making wines in a low-intervention style that prioritizes the freshness of the grape. Kelby Russell mentions "new-old" techniques like "cold soaking, lees aging, and large format/older oak fermentation," which produce wines that he contrasts with the "sleek, stainless-steel style" that until recently characterized FLX Rieslings but, according to Russell, didn't fully exploit the potential of the grape. FLX winemaker Nathan Kendall, who trained at the Mosel estate S.A. Prüm, cites "spontaneous ferments, no fining ever, and only filtering when necessary," to give a few examples.
Ironically, as Fred Merwath points out, "the most traditional winemaking techniques are now seen as experimental," particularly in an area that has long been associated with mass production. When Merwath trained with Hermann Wiemer, the founding winemaker was the first in the area to plant vine rows perpendicular to the lake, as in the vineyards of the Mosel and Rhine, rather than parallel, which is still the local standard. Perpendicular planting isn't just an expression of tradition—it allows for more airflow from the lake below, resulting in more moderate year-round temperatures in the vines, longer grape hang time, and lower disease pressure.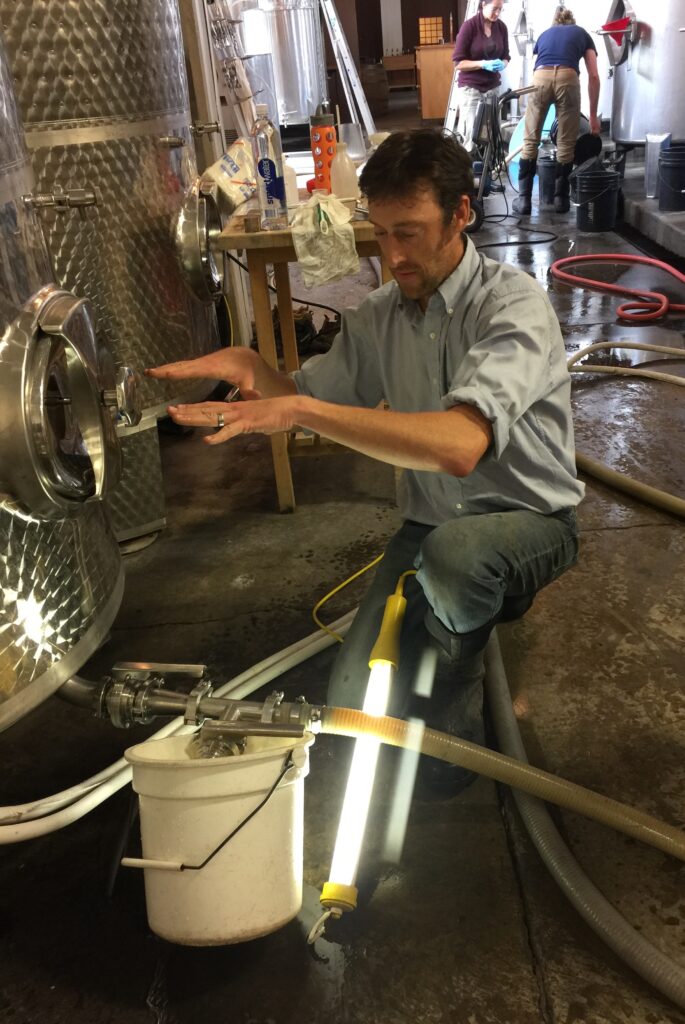 How Dry Is It, Anyway?
One signature of German winemaking is the Prädikat system, which provides a much higher level of specificity than American consumers are used to about the level of sugar in the grapes at picking. An educated wine consumer can read a German wine label and have a reasonably good idea of what the wine will taste like. This reflects local appellation laws—the 1971 German Wine Law, which specifies ripeness levels and sugar content, is in some ways a reflection of traditions and conventions that date to the Middle Ages. (In 2021, the German parliament revised the law to emphasize provenance and terroir rather than Oechsle, or the sugar levels in the grapes. The new law will be binding for the 2026 harvest.)
The absence of such specificity can be a challenge for FLX winemakers, who often struggle with popular misconceptions that all local wines are sweet, and whose customers don't necessarily know what the wine is "supposed" to taste like. For example, if you're making wine from the Ürziger Würzgarten, you know that generations of vintners there have produced Riesling with tropical fruit and spice notes. If you're making a Riesling from a vineyard on the southeastern side of Seneca Lake, what's that supposed to taste like?
"Riesling has so many facets that are distinct, and in the Finger Lakes we basically call it 'dry Riesling' if it's dry, and 'Riesling' or 'semi-dry Riesling' for anything beyond dry but short of late harvest," Russell told me. This is in contrast to the much greater level of specificity found on a German wine label. Even those who are familiar with German wines will find their frame of reference adjusted in the FLX. Merwarth calls the Prädikat system an inspiration, but his vineyard conditions allow him to make wines that are picked around Kabinett levels of ripeness, then are made to land at trocken levels of residual sugars and Spätlese levels of alcohol (e.g., RS 0.90% and 12.5% ABV for their 2020 Magdalena Vineyard Riesling), resulting in Rieslings with a profile that has become rare in the classic regions of Germany.
A Productive Tension
Despite the advantages of specificity the Prädikat system confers, climate change has made it increasingly difficult for winemakers in Germany to work within it. Do the designations still make sense? Nathan Kendall has noticed the effects of climate change in the Finger Lakes, too. While he emulates "the German approach of letting the ripeness dictate the style of wines," he has found that climate change contributes to vintage variation and has altered his techniques as a result, for example, harvesting earlier and producing more sparkling wine.
FLX winemakers are freer to experiment and find ways to express traditional styles in new and, arguably, more adaptable ways. For example, Johannes Reinhardt makes wine using methods similar to those his family uses at its estate in Franken—what he describes as a "pure and authentic" approach. But the experimentation lies in his radical acceptance of what the harvest dictates. He doesn't plan on making a specific type of wine until he reaches harvest, and does not target traditional Kabinett, Spätlese, and Auslese classifications. If the harvest gives him a wine with Kabinett sugar levels but the full flavor profile usually associated with Spätlese, his winemaking decisions won't be constrained by German rules, and as such will be, in his estimation, a truer expression of his vineyard.
German and German-inspired winemakers in the Finger Lakes are working within a hybrid of traditional German winemaking techniques — taking inspiration from the Prädikat system while pushing its boundaries.
German and German-inspired winemakers in the Finger Lakes are working within a hybrid of traditional German winemaking techniques—taking inspiration from the Prädikat system while pushing its boundaries—and the type of experimentation that is uniquely possible in this young winemaking region. The wines express similar climates and terroir and a comparably low-intervention approach, but the productive tension between tradition and experimentation allows for working flexibly in a changing climate.
Russell calls the Finger Lakes "a perfect bridge between the 'New World' and the 'Old World' of wine." Climate, terroir, and tradition provide inspiration, but "we also have the sense of endless possibility and experimentation that comes with being in a New World region." It is, perhaps, this sense of possibility and experimentation that will help local winemakers move into a changing future. As climate change continues to alter winemaking worldwide, "Old World" winemakers may have as much to learn from their "New World" counterparts as the latter have learned from them.