Sekt: The Chequered History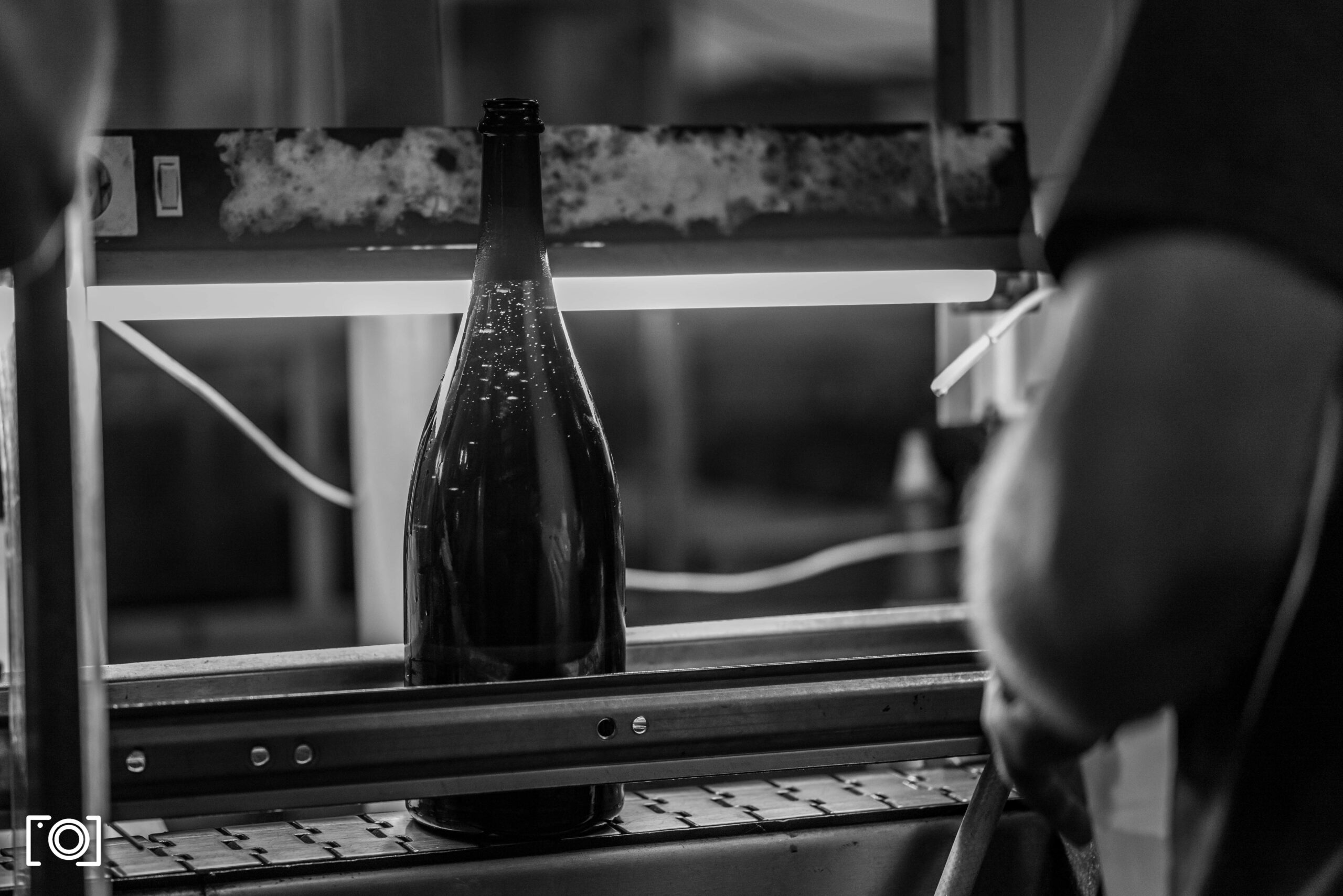 For the longest time, Sekt was a dirty word. It stood for bottles of inexpensive, easy fizz with obnoxious plastic corks to be found on the street, next to the debris of spent fireworks, on New Year's Day. Leftovers from high jinks and cheap thrills the night before. But that was then. Today, Sekt's star is once again on the rise. We cannot even say that it is returning to its former glory because the story of German Sekt today is unprecedented and, quite literally, effervescent.
It was the 20th century that destroyed with consummate efficiency what was once so promising, so frivolous, so prosperous. First it was taxation, then two devastating wars, then a post-war belief in technical progress that turned Sekt from triumph into near ignominy.
Why near and not total ignominy?
Because to this day, easy-drinking "dry" Sekt is a success story, a popular and affordable drink available to anyone with 4 euros to spare. It soaks up gallons of base wines from across Europe and brings joy to many – and who are we to sneer? (Despite my doubts about the sustainability of this business model, I have no desire to return to the days when wine was the preserve of the rich.)
Nobody drinks as much fizz as the Germans.
Each year, a population of 83 million guzzles some 400 million bottles of Sekt, Prosecco, Cava, Champagne, and whatever else bubbles. Nobody drinks as much fizz as the Germans. Clearly, the affordability and availability of mass-produced, high-volume, tank-fermented Sekt drive this market.
Right now, only a tiny proportion of this gargantuan production is artisanal – the German Wine Institute puts that figure at 3%. In fact, they reckon that the 18 largest Sekt producers are responsible for 90.6% of German Sekt production.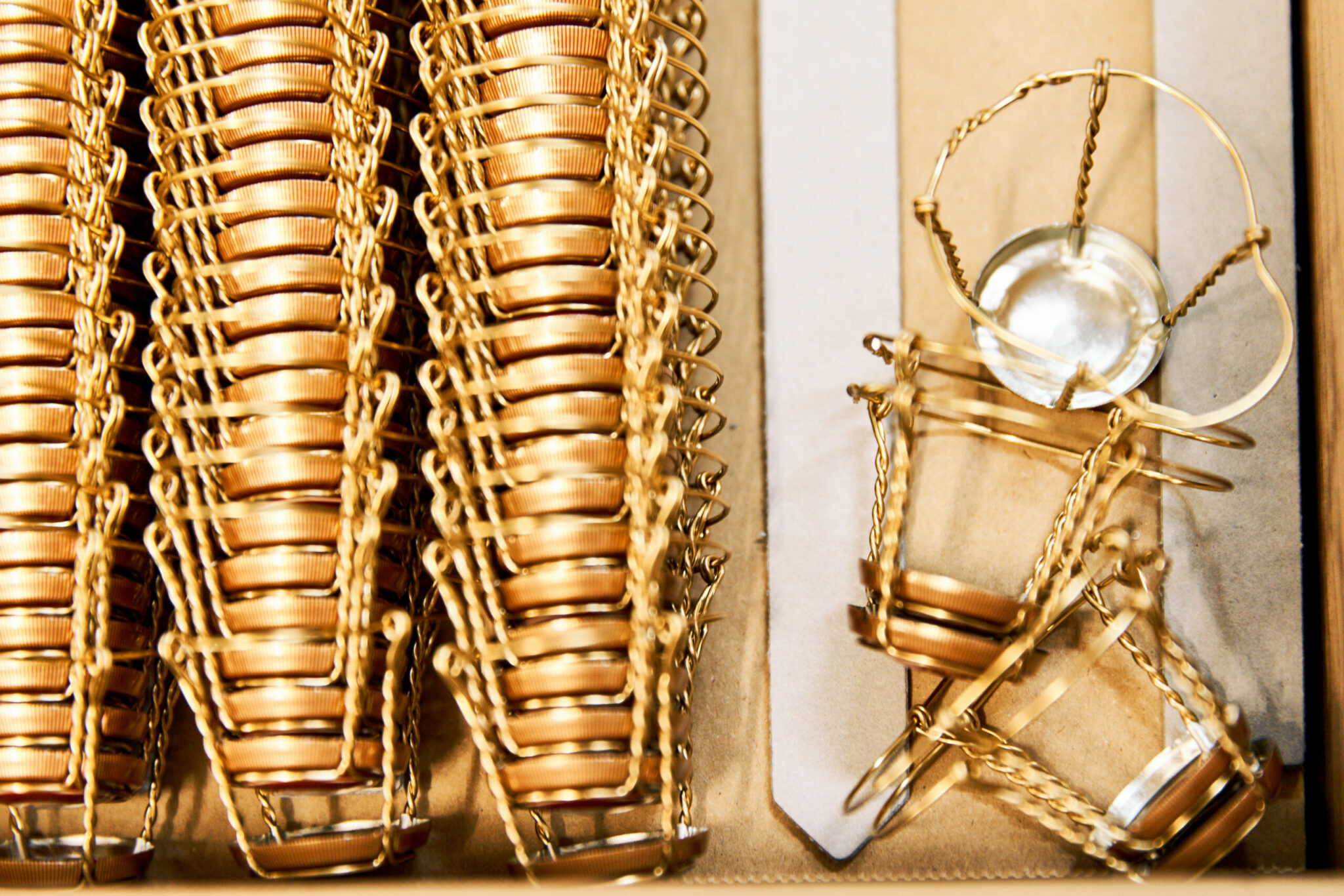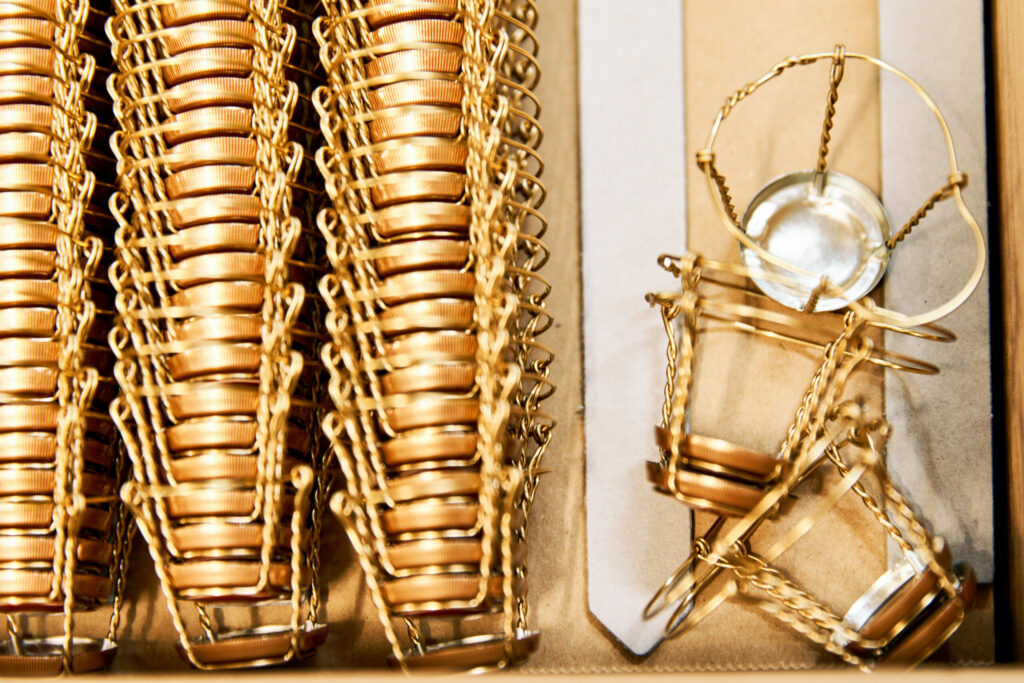 Once upon a time, however, Sekt was the last word in luxury.
The Germans had, just like their Champenois neighbours, experimented with sparkling wine for a long time. The French, however, had been at it for far longer and were clearly ahead in the game. There are apocryphal mentions of German-made sparkling wine for the last quarter of the 18th century – when Champagne's reputation was already established – even if the wines were still different from what we know as Champagne today.
But as always, geopolitical realities played a huge role. When Napoleon's armies first occupied, then annexed all of the German territories on the Left Bank of the Rhine starting in 1793, ending feudal rule and introducing civil rights for the first time, the fashion for sparkling wines well and truly swapped over.
It was at that time, too, that so many Germans sought their fortune in Champagne: Joseph Krug from Mainz was one of them, Johann Christian Kessler another. The latter joined the house of Clicquot-Ponsardin in 1807, which at the time was led by Nicole-Barbe Ponsardin, the famous widow, or Veuve Clicquot. Kessler was so diligent, he eventually became co-director of the house. He parted company with Champagne and founded the very first German Sekt house in Esslingen in 1826, which exists to this day.
Sekt. A four-letter German word that is shockingly easy to pronounce – a first.
From then onwards, sparkling wine production mushroomed in Germany: an 1854 list of Champagner-Fabriken – Champagne only became a protected name in 1927 – notes establishments in most German wine regions and as far afield as Grünberg in Silesia (today, Poland) as well as in Bavaria, Baden, and Württemberg.
One town, however, centered around "sparkling Hock" and "sparkling Moselle" as these wines became known: Koblenz, a city at the confluence of the Mosel and the Rhine, with easy access to the vineyards and wines of the Mosel, Ahr, Mittelrhein, and Rheingau, became a sparkling wine hub. German Sekt producers like Deinhard, based in Koblenz, even had offices in London.
SEKT ONCE MEANT LUXURY — AND CELEBRITY
In 1870, the English Princess Alice, Queen Victoria's daughter, visited the seven-story-deep cellars of Kupferberg in Mainz, while in 1876 Söhnlein had its new "Rheingold" brand launched at the Bayreuth Festival by none other than Richard Wagner himself.
The beautiful advertisements of the era set a new standard for the emerging discipline of brand marketing and its budgets. The official German exhibition catalogue for the Paris World Exhibition in 1900 gives interesting statistics: German Sekt production in 1840 was estimated at a quarter of a million bottles, 60 years later this had become 12 million bottles.
Yet, wherever there is profit there is taxation. Although the first Sektsteuer, or sparkling wine tax, was introduced in 1902, it was the decision seven years later to link the Sektsteuer to price that did real lasting damage. It favored the cheapest Sekts and gradually killed the top end of the market. Then history struck again.
Losing the First World War meant the territorial loss of Lothringen (Lorraine), which had only been part of Germany since 1871. A number of Sekt base wines, including those of Schloss Vaux, today domiciled in the Rheingau, had been sourced there, but then access was cut off. Germans were also not flavor of the month where export was concerned. Nonetheless, I like to imagine that thousands of Sekt corks were popped in the Berlin of the Roaring Twenties, despite or perhaps because of being such a troubled decade: 1924 was the year of hyperinflation, 1929 saw world stock markets crash – and the 1930s brought the inexorable rise of the Nazis.
Post-World War Two, Germany lay in tatters and nobody really was in a Sekt mood. Two companies –it is not clear who was first – came up with the idea of the Piccolo/Pikkolo: both Henkell in Wiesbaden and Kessler in Esslingen produced tiny 187.5 ml bottles of Sekt, making this former ultra-luxury product affordable to a war-weary populace. As Sekt's popularity slowly began to climb in the still frugal 1950s, a very different spirit took over. By the 1960s, industrialization and technical progress were everything – undeniably that very German bent for engineering played its part, too.
Germany was eminently placed to produce great base wines.
Law had confined the production of Sekt to Sektkellereien, large producers specialized in the process, and almost all of them had switched to tank fermentation by the late 1960s. While they had initially used German base wines, they soon lobbied to be allowed to use pan-European base wines. By the 1980s, the art of bottle fermentation was almost lost – and the glory formerly associated with Sekt all but forgotten. Since Sekt was a business dominated by big brands and only profitable on a large scale, small, artisanal producers hardly existed.*
And remember, Sekt was still a dirty word.
It was, however, another tax quirk that changed matters in the mid-1980s. A technicality concerning excise duty meant that winemakers could now hold Sekt in their cellars without Sektsteuer being immediately levied. Sekt stocks became, in essence, bonded warehouses. A few brave souls took that opportunity to begin experimenting.
WINZERSEKT: RELOADED
Klaus Herres of Laurentiushof in Leiwen/Mosel, having fallen in love with Champagne, was one of them. So were the Roths of Weingut Wilhelmshof in the Pfalz, putting 52 bottles of Sekt on tirage as their first experiment – one for every Sunday of the year. Also in the 1980s, one fizz-loving professor at Geisenheim, the late Wolfgang Pfeifer, ran a Sekt module – and his influence put a new spin on the idea of Sekt for many. His most prominent disciple is Volker Raumland, who counts today among Germany's best Sektmakers, based in Rheinhessen.
That whole paradigm shift from quantity to quality, the rebirth of Riesling as a properly dry wine, the unfolding and eventual blossoming of Spätburgunder (aka, Pinot Noir) as a star grape — all the things that turned Germany's wine scene around in the 1990s and early 2000s — had to happen first. There was so much to work through, so much to emerge from. And all the while these early adopters were honing their craft, turning out lovely, artisanal, bottle-fermented Sekts.
To them it was clear that Germany was eminently placed to produce great base wines: a formerly marginal and cool climate was now cool to temperate, soils were sufficiently poor to deliver slender but expressive base wines that would support fine, enduring strands of bubbles. Then there was Riesling, a fundamentally different beast when it comes to Sekt, but a unique one which may yet come to define Germany's USP in the Sekt sweepstakes.
These pioneers had the potential, the expertise, the cool, dark cellars, and the patience – and yet Sekt was still bubbling away largely unnoticed.
That changed with a bang in 2013: Weingut Reichsrat von Buhl, an illustrious Riesling estate in Deidesheim, Pfalz, hired Mathieu Kauffmann, Champagne Bollinger's chef de cave, to come and make their wines. Originally from Alsace, Kauffman loved Riesling and accepted the challenge. This would have been unthinkable even a decade earlier: a cellar master from a great Champagne house making German Sekt. The change was momentous. More and more star estates began revealing the Sekts they had quietly bottled in the first decade of the millennium, in some cases even earlier.
Many of those crafting such serious Sekts are members of the VDP, Germany's association of elite estates. Within the VDP there now is a steering committee on Sekt. They published their own Sekt statute in 2018 with admirable rules on pressing regimen and lees ageing – so far so good.
Since the VDP is all about vineyard classification, the Sekt statute features this, too, with its top tier of single-site Sekt. But this is where it falls down: A perfect site for still wine may not be so perfect for Sekt base wine. But I know the VDP is aware of this inconsistency. The most important thing for me is that they recognise Sekt as a serious wine category worthy of attention. Even more importantly, they decided to keep the once glorious, once dirty, term Sekt. A four-letter German word that is shockingly easy to pronounce – a first.
Since each tiny bubble acts as a magnifying glass, we drinkers can smell, taste, and feel the flawlessness.
ART IS IN THE DETAILS
But back to fine fizz itself. What has really changed is the approach to Sekt. Winemakers now set out to grow base wines with the right parameters for Sekt. They grasp the importance of texture and mousse, of lightness combined with depth and finest freshness. Why is that so evident? Because the top tier of great Sekts can now be disgorged without dosage. Since each tiny bubble acts as a magnifying glass, we drinkers can smell, taste, and feel the flawlessness. And yes, this works for Pinot Noir, Chardonnay and Riesling Sekt. All we need now is for Württemberg to wake up to the potential of its many hectares of Schwarzriesling (aka Pinot Meunier).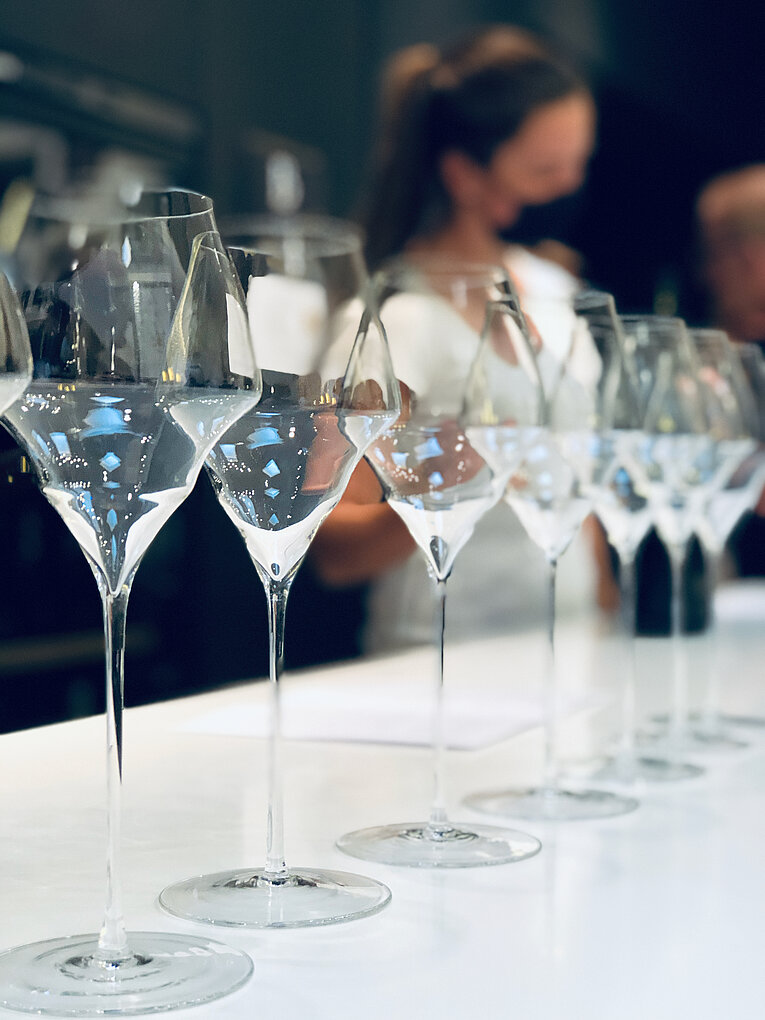 Why am I so excited about Sekt? Because of the infinite possibilities that climate, soil, site, and variety pose for thrilling Sekt across Germany. Yes, cool pockets like the upper Nahe, the lateral valleys of the Mittelrhein or the Saar are great hunting grounds for Sekt base wines, but don't be fooled: those who know what they are doing can and do harvest great Sekt base wine even amid the orchids and lizards of the Kaiserstuhl.
Fine German Sekt is about site selection, viticulture, harvest point, scrupulous sorting and work, spontaneous ferments and long ageing on lees of the base wines – followed by long ageing on lees in bottle. The good news is that not only grand, old estates are doing this – no, finest fizz is now made across all four degrees of Germany's winemaking latitudes. Some interesting start-ups have also begun specializing in Sekt. All are just waiting to have their corks popped. High jinks indeed – and not a trace of dirt.
* David Schildknecht kindly brought to our attention that when importer Terry Theise launched Terry Theise Selections in 1986, he offered four traditional method Sekts and later added more. Schildknecht also attests to the seriousness of these Sekts and, indeed, the author is aware of isolated, artisanal traditional Sekt experiments in the late 1970s and the 1980s – rather than denying that such products existed, it was her intention to illustrate how long it took for German Sekt to arrive at its current tipping point.
---
A few recommended producers whose long-aged Sekts I have loved