3 Can't-Miss Wines from Vulkanland Steiermark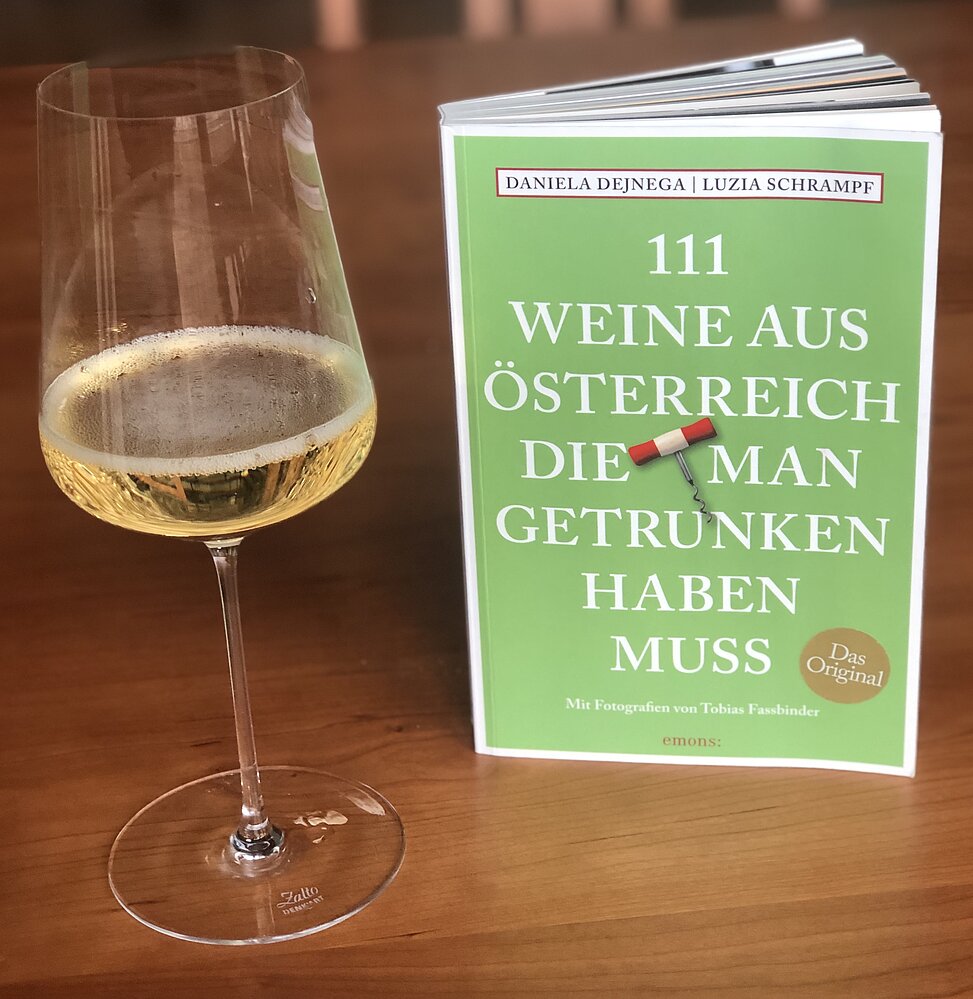 In Vulkanland Steiermark — "volcanic Styria" — the name says it all. Some 1,500 hectares of vineyard are, for the most part, sited on the slopes of extinguished volcanic cones that rise from a gently hilly landscape. Here Pannonian warmth from the east meets the Illyric balminess of the Adriatic. Among the best-known growers in Vulkanland are Weingut Neumeister, Winkler-Hermaden, and Ploder-Rosenberg. As throughout Styria, white varieties are most strongly represented, with Welschriesling and Weißburgunder (aka Pinot Blanc) statistically far in the lead, followed by Sauvignon Blanc, Müller-Thurgau, and Chardonnay; Zweigelt yields respectable red wines here as well. Traminer from the village of Klöch is a Vulkanland specialty with a long tradition.
Local growers' enthusiasm for experimentation is exceptional and a notable number of wines are made from PIWI varieties — new crossings with higher fungal disease resistance — and even the rare Furmint. I'd like to present three of these regional specialties here.
Furmint vom Sandstein
Herrenhof Lamprecht, Markt Hartmannsdorf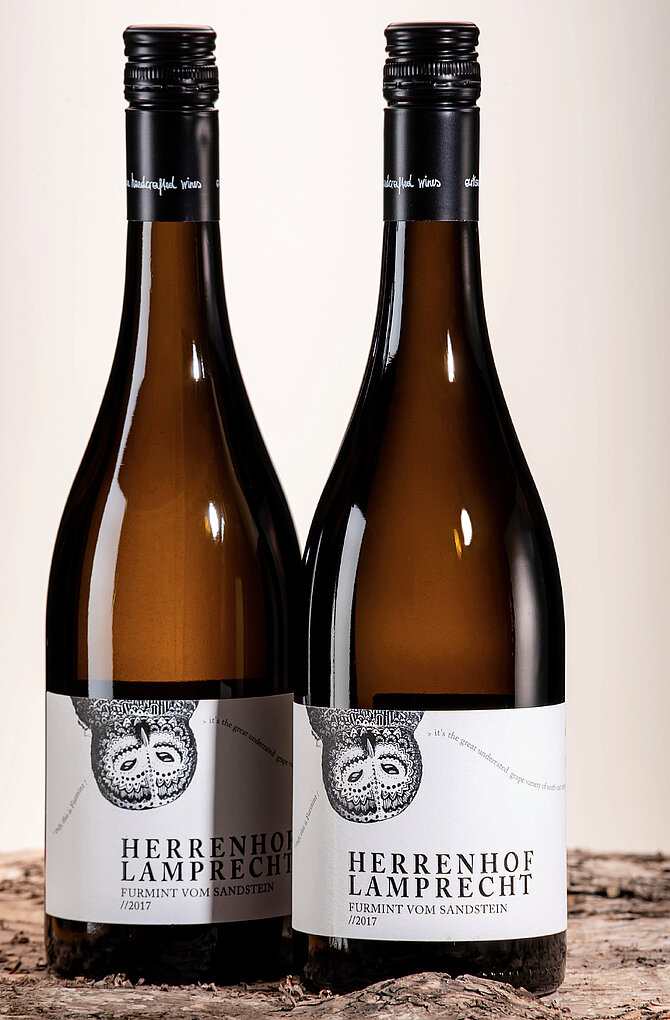 The only Furmint grown in Styria comes from the Vulkanland. "Capricious and difficult" – that's how this old white wine variety is described because it's susceptible to fungal diseases, yields erratically, and ripens late. Furmint is famed as the leading variety in the Hungarian noble sweet wine region of Tokaj. While once widespread in Austria, it nearly went extinct when higher-yielding varieties came into fashion. In recent years, however, it's been enjoying a bit of a renaissance along with the general autochthonous trend.
Rust in Burgenland is regarded as a little fortress of Furmint, but the variety is also near and dear to Vulkanland vintner Gottfried Lamprecht. In 2010, he planted his first Furmint vines at Herrenhof; today he's got two full hectares. The variety does very well on the light, calcareous sandstone soils of the southeast-facing slopes on the Buchertberg. There was no viticulture here for a hundred years — until Lamprecht planted the site back to vines in 2006.
An organic grower by conviction, he's also outside the mainstream in the cellar, following both a concept of quality he developed for himself which he calls the "Herrenhof Charter" and a decidedly low-intervention philosophy. His Furmint "Vom Sandstein," vinified in the classic 600L Styrian Startin cask, turns heads with its fine structure and firm acidity. He brings together glorious Trinkfreude or "drinking pleasure") and seriousness in mineral-saline depths. 
Gewürztraminer Ried Hochwarth
Weingut Müller, Klöch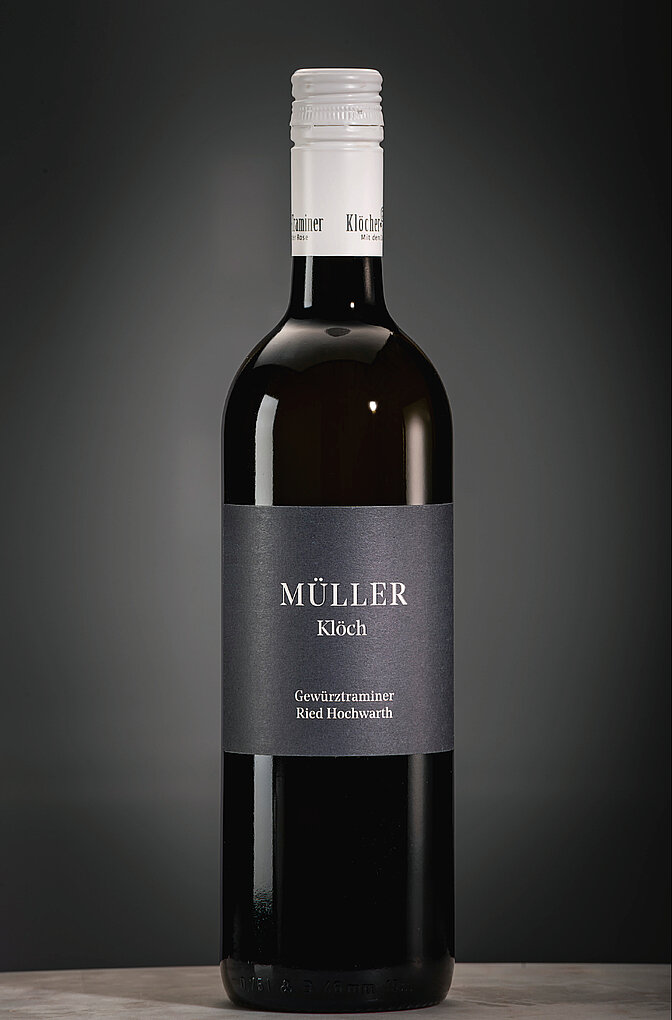 Traminer from the village of Klöch is a true classic. Here the three varieties Gelber-, Roter-, and Gewürztraminer are often gathered under the umbrella term "Traminer." In the 1990s — that is, before the advent of Austria's DAC appellation system, the growers of Klöch tried their own type of origins-oriented marketing, in which they branded and sold their Traminer – frequently off-dry — as the "wine with the rose aroma." Today, the Vulkanland Steiermark DAC requires that all single-vineyard wines be vinified to full dryness, while Ortsweine (village-level) wines can also be off-dry in keeping with tradition.
Stefan Müller represents the young generation who, with great esprit, bridges the "old-fashioned" residually sweet and modern, dry Traminer. He plays intensively with variations and possibilities for the variety. Klöch offers two types of volcanic rock: tuff, which forms from eruptive fly ash, as well as the extrusive igneous rock, basalt. Gewürztraminer from the Hochwarth vineyard is grown on tuff. It is dry, redolent of rose and orange blossom, with bright fruit notes and endowed with elegance, salinity, and fine-grained minerality. It conveys that complex fragrance that wines from tuff soils give above all others. Gewürztraminer Ried Seindl is the darker-spectrumed, more powerful companion from basalt. For those who enjoy aromatic spectacles, Klöcher Traminer is unmissable.

Muscaris Kvevri "Der Mann im Mond"
Weinhof Josef Scharl, St. Anna am Aigen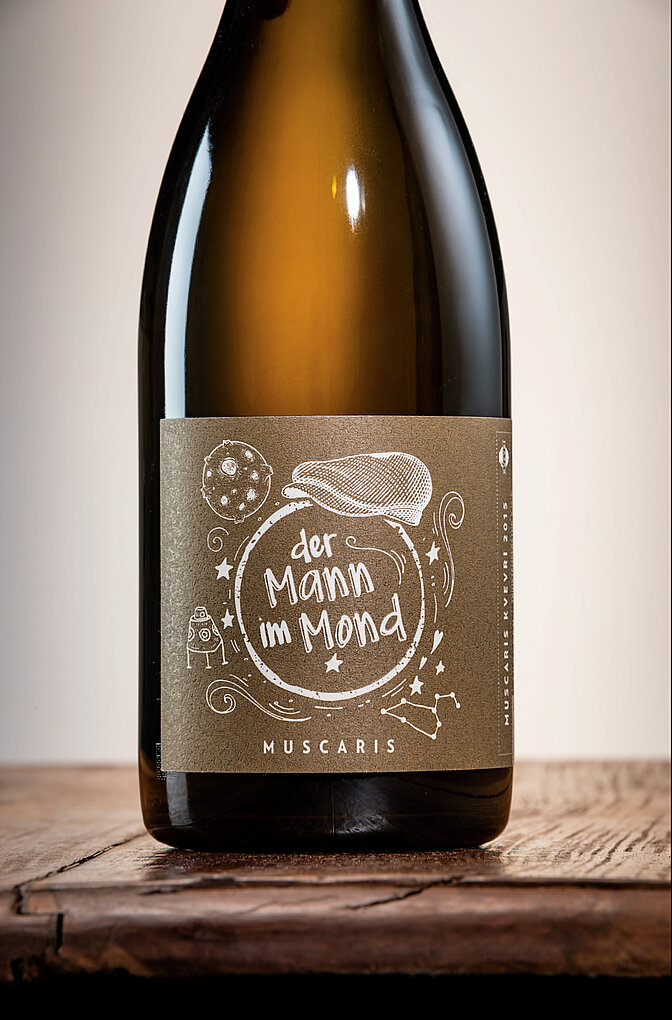 Fungal disease-resistant varieties – PiWis for short – are modern hybrids with a special resistance to the fungal diseases peronospora, oidium, and botrytis. With these varieties, vineyard treatments are far less frequent or, ideally, no longer needed at all. For this reason, PiWis are regarded as true alternatives for environmentally friendly viticulture. However, the big boom in PiWis has yet to happen in Austria, as the typically intense flavors – Muscat-like to Sauvignon-esque – are polarizing. Nevertheless, interest in PiWis is growing.
Josef Scharl was an early PIWI experimenter and took the Muscaris variety – a crossing of Solaris (itself a PIWI) and Gelber Muskateller – to heart. Today he vinifies four styles of Muscaris. Scharl knows: "New varieties always have it hard, but I started with Muscaris back in 2009 and now it sells very well – as a frizzante, as a classic wine, as a full-bodied single-vineyard wine, and as the skin-fermented 'Mann im Mond,'" or "Man in the Moon."
This orange wine originates in harmony with lunar phases and ferments on its skins in earthenware egg, which transforms the variety's naturally loud aromatics into a thrilling mix of exotic notes and citric-smokey herbaceousness, with powerful tannins and great piquancy. There are also "Mann im Mond" variations of two additional PIWI varieties, Souvignier Gris and Cabernet Blanc, with personalities as strong as the Vulkanland itself.
Translated by Valerie Kathawala
The book 111 Weine aus Österreich, die man getrunken haben muss (2019) is currently available only in German. It is published by and can be ordered from Emons Verlag. Authors: Daniela Dejnega, Luzia Schrampf, Photos: Tobias Fassbinder. ​