Weingut Heinrich: Finding Freedom in Less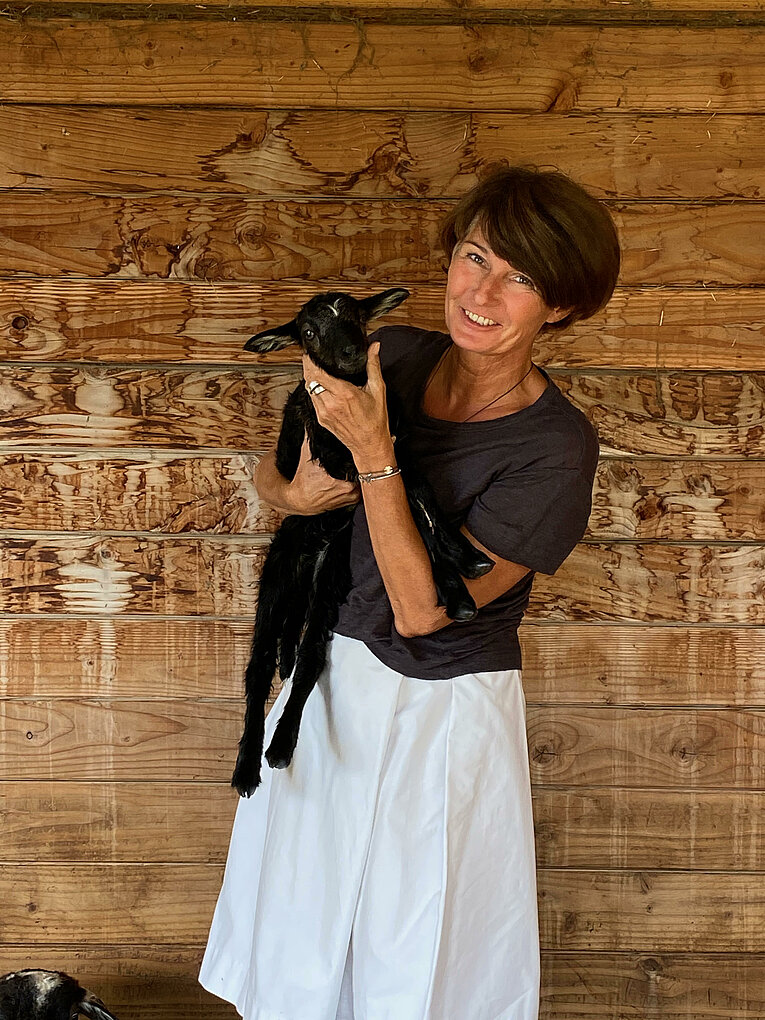 ​It takes little to be happy. And he who is happy is king." This 19th-century German song – with just two lines – expresses how good a simple life, with little, can be. Just how little is something each of us has experienced, almost daily, this year. Finding the joy in this can be difficult, and regrettably few have managed to perceive the freedom in "less."
Two people who did so long ago are Heike und Gernot Heinrich of Weingut Heinrich in Austria's Burgenland. I visited them in early September, during Europe's pandemic lull. The timing couldn't have been better. Not only was I still free to travel but it was also a month before the 30th anniversary of German reunification and the reminders it brought of what that meant for broader European freedom.
For the Heinrichs the key to Freyheit (freedom, in old German, was written with a "y") has been finding purpose and meaning through biodynamics. Since 2006, they have worked to understand and increase awareness of just what that means and how it translates into resolutely natural wines.
To them, it means not only addressing the niche of connoisseurs, but also finding a way to connect at a grassroots level, to satisfy what Heike and Gernot fundamentally see as the basic right to quality for all.
By all measures, they have been remarkably successful in creating an accessible entry point for natural wines. Their Naked series – red, white, and rosé – offers a lot of "natural" for little money.
It's a freedom they have afforded themselves in part by scaling up their vineyard holdings to 100 hectares — an exceptionally large size for an estate built on handwork and intuition. But by doing so thoughtfully, they appear to have been able to retain the freedom to work as they feel they must.
Biodynamics as turning point
Some 15 years ago, the times were already pointing to change for the Heinrichs. "In the late 1990s, early 2000s, a vintner was just a manager," Heike recalls. "You made cool wines to match your cool winery. That was it. We felt frustrated by the lack of awareness. No one seemed interested in the wine itself anymore."
Adopting elements of the philosophy and practices of Rudolf Steiner changed that. "With biodynamics, we regained our focus, our awareness, a way of living and experiencing what's truly important," Heike explains.
The Heinrichs' ideas about bringing their wines' origins to the fore began to take shape back in 1994. That was the year a group of growers and vintners from Gols famously joined forces under the name Pannobile and began to work out an unmistakable style for their wines and for the region. Their objective was to restore attention and autonomy, individuality and singularity to varieties from their (then) undersung region by strengthening expression of origin.
Pannobile also served as something of a biodynamics working group for several of its members, along the way helping to establish Gols as an epicenter of this farming philosophy. Today, the village is almost a byword for biodynamics.
A return to being, not being seen
"The decision to convert to biodynamics was an easy one for us," notes Gernot, in his soft-spoken, earnest, but clear-eyed way, "because it pervades every aspect of life: Child-rearing, human interactions, medicine – the entire holistic approach."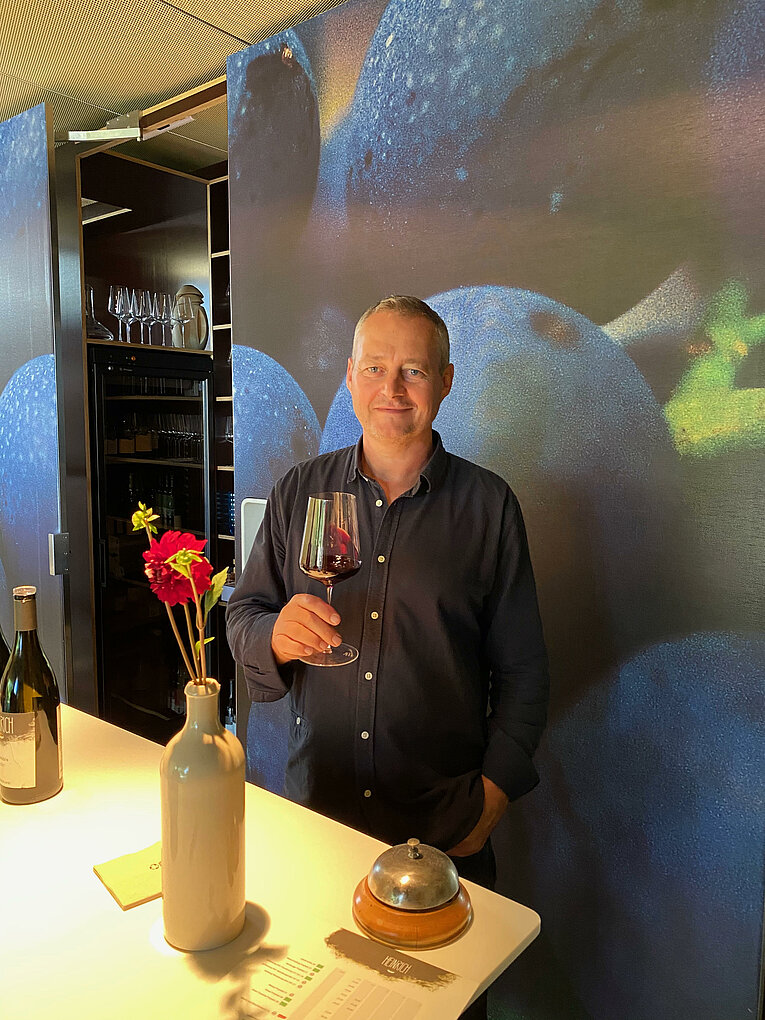 The challenge, he says, was learning to let go of indoctrination, especially all the hard-won lessons of oenology school, all the "Do this. Not that." Once the Heinrichs left this thinking behind, the way forward became clear. "After we started working the vineyards with biodynamics," recalls Gernot, "we knew we had to work just as naturally in the cellar. If we leave everything behind when we work in the vines, we have to work with the wine in a completely different way as well: that is, not work with it at all!"
My visit coincided with the first day of harvest 2020 – the most frenetic time of the year at most wineries, but not for Gernot and Heike. They are relaxed, content to invest time in their visitors (which, aside from me, included Amber Revolution author Simon Woolf) and trust in their team; just as they do with their wines.
Heike and I walk out across a meadow behind the winery, past a vegetable garden, trailed by two cats. Heike points out the connection between life in the soil, life in the meadow, and human life. "This is what it means to live in a closed-loop system," she notes, pointing to all that we pass, alluding to a fundamental tenet of biodynamics. She stops to shovel out a sheep stall, unconsciously furnishing a perfect example.
Biodiversity and an estate's individual biological fingerprint play key roles in biodynamic's cycle of sustainability. Heike is tenderly devoted to these aspects and her care for the growing array of animal participants in life on the estate is obvious. A few years ago, she expanded the crew, introducing a special breed of sheep to Gols. The first ewes and rams, incidentally, came from some familiar names in Styria: Weingut Winkler-Hermaden and Sattlerhof.
Much of the holistic life at the estate was part and parcel of Gernot's childhood. He is of the generation who spent a great deal of time with his grandparents because his parents were busy working. This generational connection gave Gernot a sort of primal knowledge, the kind that was once assumed would be handed on. The household was multigenerational, the farming a mix of crops and livestock. "He spent his days with Opa – out in the barn, learning the craft of shoeing horses or repairing a trailer. With his Oma, he learned vegetable gardening and how to care for plants and animals," Heike explains.
Open, house and mind
We head down into the cellar. It is filled with casks, amphora (a specialty of the Heinrichs'), and concrete eggs. These in turn are filled with wines from the 2018 and 2019 vintages, still on the gross less – unsulphured. Each vessel autonomous. Individuality down to the tiniest wild yeast cell.
It's an atmosphere that inspires reverence. The development and quality over the past two to three vintages have risen to a truly impressive level. Every taste precise and focused. Gernot's trust in his wines' development may account for the biggest changes at the estate – a trust now being rewarded with stability and harmony. The wines are given the peace and time they need in order to complete all their biological processes, from fermentation to acid integration to natural clarification.
"Everything is permanently in transformation," he explains. "We allow more to happen, we've learned that there are processes the wine should and must undergo. Even if at the time it looks, seems or tastes strange! You learn to recognize every stage of the process and to accept those changes as they take place."
He has also learned to live with unpredictability. "You think things are one way and will be the same the next year, too, just because the year was as it was. But nature knows better. With every vintage, you gain experience. For instance, skin-fermented Chardonnay always develops bitter, dry tannins and loses elegance. So in the 2017 Grauer Freyheit we reduced the amount we included, and now put the focus on Weißburgunder and Grauburgunder."
"One must be open to a third dimension of wine. No compartmentalization," says Heike. Each vessel awakens curiosity about the future: Weißburgunder (aka Pinot Blanc) from the Leithaberg site Alter Berg, with its limestone soils, with 17 days of maceration and 30% whole cluster. A cask of Chardonnay from the schist soils of Edelgraben. Another of skin-fermented Grauburgunder (aka Pinot Gris) and Weißburgunder, some of it whole cluster as well. So clear, pure, and weightless.
Gernot's current favorite wine, Weisze Freyheit, comes from Weißburgunder grown on the Heinrich's Alter Berg site and Muskat-Ottonel from their Goldberg vineyard. Just how spot on he is with this wine this year was just evidenced by Gault&Millau's recognition of it as "Alternative Wine of the Year 2021."
Roughly half the Heinrich wines are devoted to their love of Blaufränkisch. "The variety has a distinctive acid structure that benefits from more warmth, gaining an even finer balance," notes Heike. In a comparison of Blaufränkisch vintages, it becomes clear how not only the adversities of nature, but also the factors of time, tannin, acidity, and freshness come together so harmoniously.
The Heinrichs' openness has brought them to new terroir, in the Leithaberg mountain range. The vineyards there have a completely different soil composition – limestone and schist – and a more mountainous microclimate that bring new elements to the wines: the flavors and aromas cooler, more floral and saline, the structure firmer and more compact.
The Heinrichs have already effected so much change, accomplished so much. Just as they listen closely to nature, they hope others will listen more closely to them.
"What would we like to achieve next?," Heike asks rhetorically. "To inspire even more people to embrace an alternative wine style, to create awareness for more conscious living. Everyone wants to know what's on their plate – where their food comes from – but not what's in their glass. They assume wine is a product of nature. Making people aware of what's behind this and creating more openness around this, this is where we'd like to continue to persuade others."
"Everyone wants to know what's on their plate – where their food comes from – but not what's in their glass. They assume wine is a product of nature."

The first day of harvest nears its end. The crew gathers to eat. Naturally, the meal is based on organic regional produce – a measure of care and commitment to the well-being of all seen too rarely in the work of wine and farming. A feeling overtakes me: Even if the world ended at Gols, nothing would be lacking. It is not the sacrifice, it's the focus that brings freedom.
Translated by Valerie Kathawala