Mason Washington and the Pull of German Roots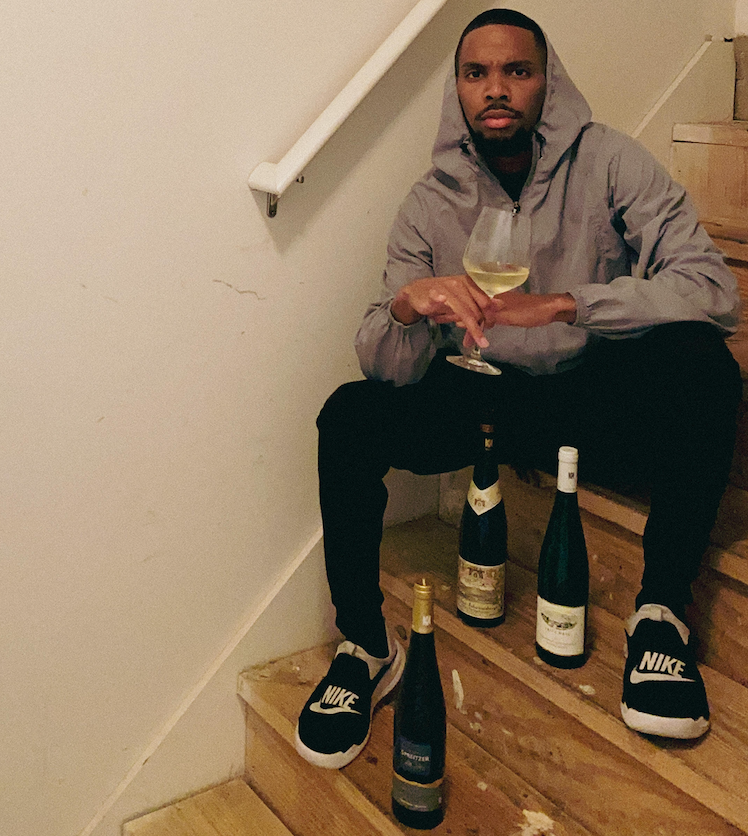 Mason Washington wants to set himself apart in the wine world. He's convinced his German identity is the ticket.
The 24-year-old digital media marketer grew up in Fayetteville, North Carolina, a small city in the American south that Washington charitably describes as being "what you make of it." It was an unlikely place for a young Black man to be raised in a German family. But his grandmother Ingrid, a native of Berlin, and his mother, Carmen, born in Munich, were just that. "The biggest thing for me is the German heritage on my mom's side," says Washington. Now, he's digging into those roots, hoping his understanding of the culture of German wine will help his peers connect with it.
Washington recalls exactly when and how German wine came into his life. Four years ago, a taste of Hans Schiller's Liebfraumilch put him under its sway — evidence that "our dear lady's milk" still has a role to play as a gateway to more profound wines.
While wine drinkers his age tend to chase hip producers and natty styles, Washington is a classicist: "I'm all about the Verband Deutscher Prädikatsweingüter. I have a VDP eagle and a 'GG' tattooed on my leg." He admires the prestigious, tradition-bound association of German wine producers for its work to showcase vintners and vineyards that might otherwise fly under the radar, and Grosse Gewächse (GGs), the VDP's designation for dry wines made from select vineyards of VDP members, as expressions thereof.
That said, his love of trocken styles meets its match with Prädikat-level Riesling. "I'm a Kabinett and Spätlese lover all day long for the rest of my life," he says. "I think you really get to see the true expression of what Riesling does when it's off-dry."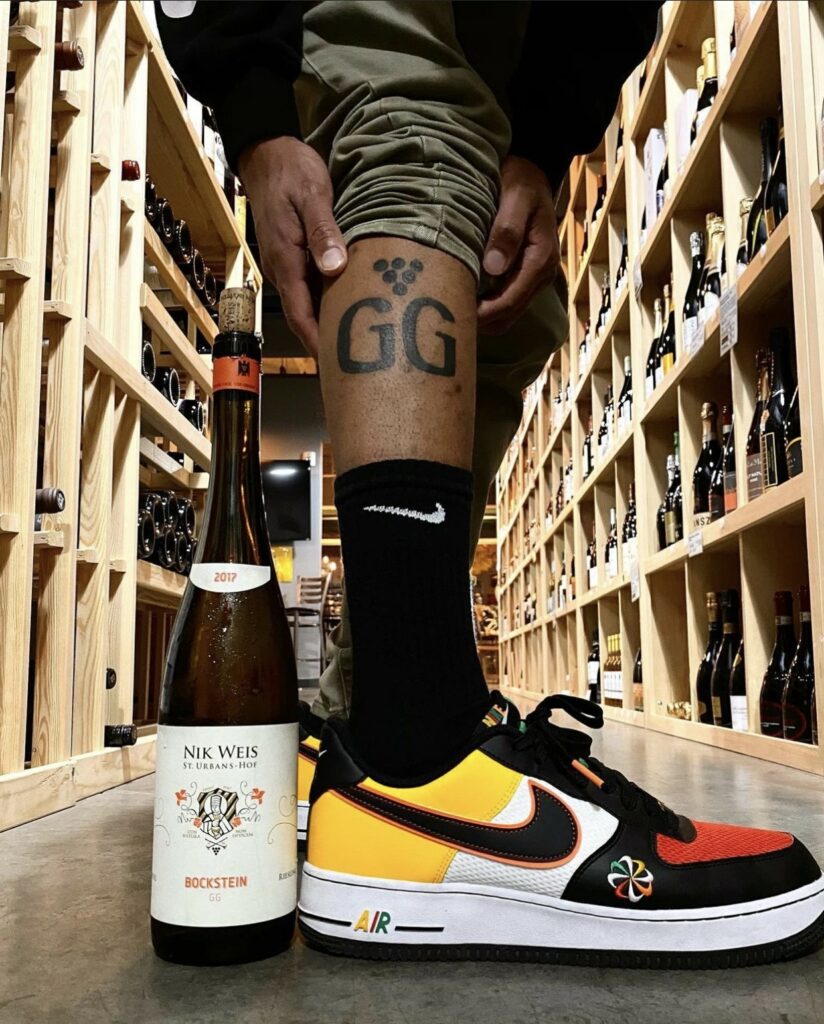 Early on, Washington worked his way through jobs in food and beverage management. Although he resisted wine's call at first, thinking it would require too much of the kind of studying he dislikes, he eventually realized the only way up was through. He's now a Certified Specialist of Wine, though he's quick to wave away the status some would ascribe to it. "Certifications are just documents," he says. "That's not success. What matters is how much you are really tapping into the culture and connecting with producers on a personal level."
In 2020, a friend whom Washington credits with working to amplify Black voices in wine asked him to post a music and wine pairing on social media. "I realized how creative I could get with it," he says. The experience sparked his interest in developing fresh ways to engage his generation's interest in wine.
Still, something was missing. "I felt like I had to have a 'why' to my focus in wine." That's when he realized his German heritage and curiosity about German culture, combined with being young and Black, could be a powerful, singular set of assets.
When Washington took all this back to social media and looked at the way most people were talking about wine there, it felt "boring and blah blah blah" to him. "That isn't grabbing my generation," he says. "So I started wondering how I could make this fun, but also something people can learn from."
His aim is to make German wine "more digestible" for his age group.
Now you'll find Washington pairing words and (mostly German) wines for a growing Instagram audience. His process is intuitive. "I look in my cellar and pick a wine I'm feeling for the day," he explains. "Then I think about the picture I want to paint through the lyrics. So I think of my favorite artist or a vibe I'm feeling and shuffle through a lot of songs until it clicks. I listen to the song 20 or 30 times. Then I'll sit down with the wine and read about the producer, the site. And then I get to writing."
His aim is to make wine, specifically German wine, "more digestible" for his age group and the distinctive features of this demographic: "Gen Z, the up-and-coming buyers, an area that a lot of people need to tap into next."
In Yeat's "Monëy So Big" and a Pinot Noir from Weingut Dautel, Washington sees a parallel between the line "Yeah, my money big body, my money Tonka. No, I don't need you, I really don't want you" and Dautel's early iconoclasm. "The dope thing I love about Dautel is they chose a different route, oak aging their wines, which wasn't regionally accepted at first. You got iconic Pinot fruit coming from Württemberg, so it's like why change up the narrative?
Take that, Parker points.
Last year, Washington made his first trip to Germany. He was struck by the keyhole view Americans have of the broader picture of German wine. Despite an unprecedented number of importers dedicated to finding and bringing in German producers of all stripes, "we don't really get to see everything," he notes.
He also noticed that "When I looked around in Germany, there was no one like me." But Washington takes that as a healthy challenge: "You've got to pave your own way" — something he's obviously very comfortable with.
Ultimately, Washington is driven to dig deeper into German wines by something bigger than all that.
Recently, Washington moved to Atlanta, where he is settling into the wine and music scene, exploring opportunities for popups and partnerships there and across the country. His next goal is to become an ambassador for a German winery or to represent a German wine portfolio — and to learn German. "Growing up, I only knew the bad words," he laughs, "because my grandmother used to get mad at me a lot when I was raising hell across our apartment. But that's about as far as I can go." He feels confident that his background and interests, coupled with fluency he plans to acquire in a language few Americans make the effort to learn, will take him far.
Ultimately, he's driven to dig deeper into German wines by something bigger than all that.  "This is my way to pay tribute to my mom and grandma," he says of the two women who were so formative in his life, but passed away when Washington was a child. "I'm willing to do whatever it takes."