​3 Can't-Miss Wines from Carnuntum​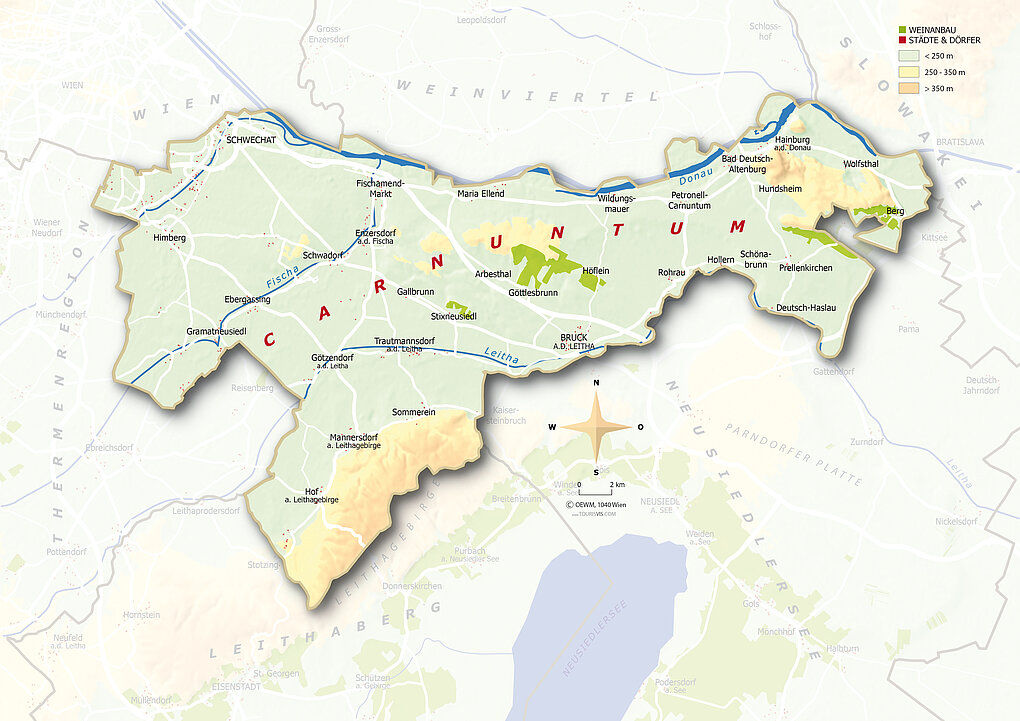 ​The little wine region of Carnuntum sits east of Vienna and south of the Danube. With a mere 900 hectares under vine, it distinguishes itself through an awareness of regionality developed early on. In 1992, when Austria was still largely classifying its wines by variety rather than origin, Carnuntum implemented the idea of a regionally typical red wine with the name Rubin Carnuntum. But reaching DAC origin status – oriented to the regional, village, single-vineyard wine concept – was still a long road away. This only took effect in 2019 and today Zweigelt Rubin Carnuntum is a regional wine. Although white wines also play a role, Carnuntum is known primarily for its reds. So it is that in 111 Weine aus Österreich, die man getrunken haben muss, the guide I co-authored with Luzia Schrampf, we present three red varieties typical of Austria.
Blaufränkisch Prellenkirchen Samt & Seide
Weingut Dorli Muhr, Prellenkirchen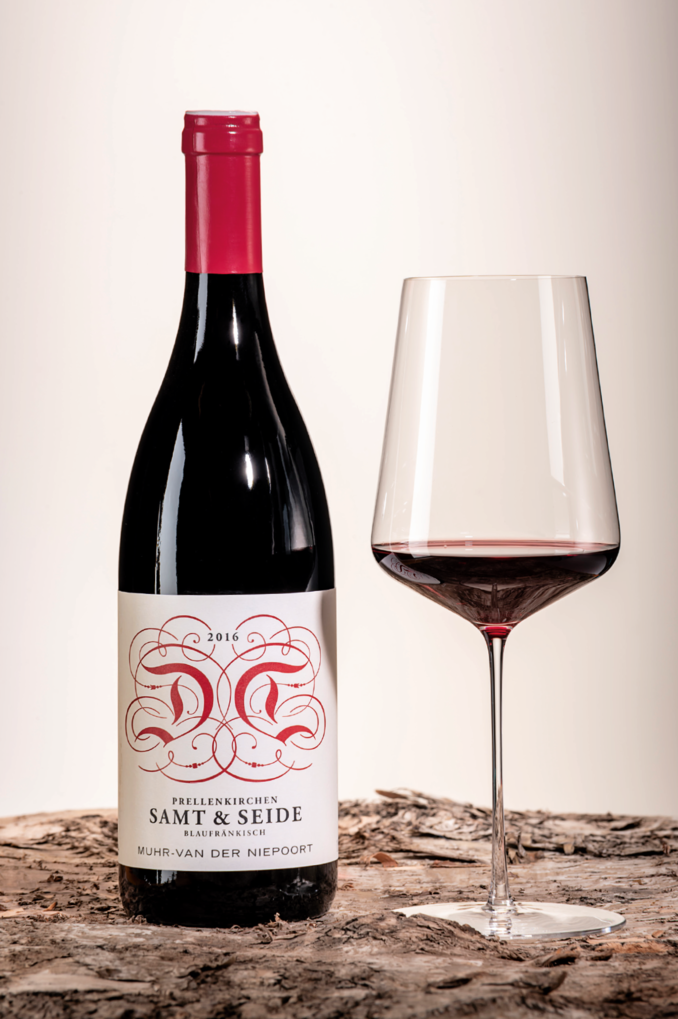 Dorli Muhr counts not only as the Austrian grande dame of wine PR, but also as the grande dame of elegant, fine-boned Blaufränkisch. In the mid-'90s, Carnuntum attracted considerable recognition for its dense, opulent, barrique-influenced red wines from Zweigelt as well as international varieties. Muhr disliked this wine style. When she founded her estate in 2002, she was already in search of agile freshness. With great dedication, she began to work for the renaissance of the Spitzerberg vineyard – a top site for Blaufränkisch on the eastern edge of Austria near the Slovakian border, and one that had almost slipped into obscurity. Dryness, summer heat, and poor, chalky soils characterize the Spitzerberg, which gives low yields and wines of fine acid spine, precision, and structure. The grapes for the village-level wine "Samt & Seide" ("velvet and silk") grow on the Spitzerberg, on 10 parcels of 15- to 30-year-old, organically cultivated vines. Careful hand harvest, spontaneous fermentations, and two years of elevage in large, old wood casks determine the vinification. "Samt & Seide" does indeed have the texture of velvet and silk, at once filigree and close-knit. The red-berry fruit is gloriously exhilarating and a small percentage of stems in the ferment emphasize structure and drinkability.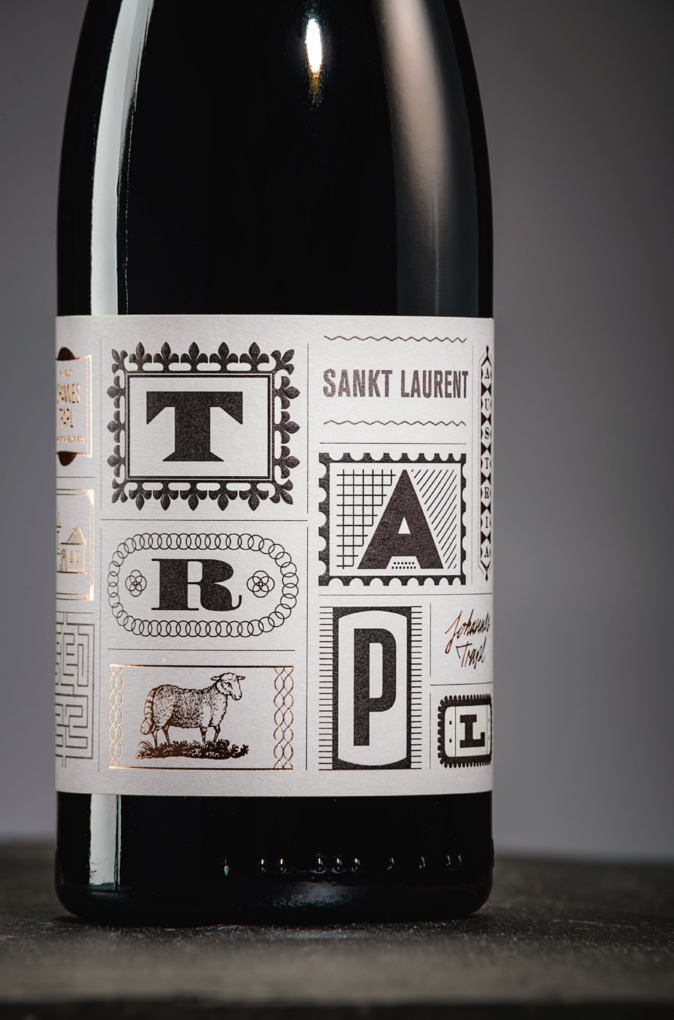 Sankt Laurent belongs to the elegant Pinot family and this is palpable in the wines — at least the wines of biodynamic grower Johannes Trapl. His wine style has undergone many transformations and is now developing in the direction of agility. The "reserve" designation has been removed from the label of the Sankt Laurent. That term was from a time when the wine was markedly more powerful and opulent. Today this natural winemaker's Sankt Laurent is delicate, refreshing, and, with an alcohol level of just 12%, it dances vivaciously on the palate. Trapl includes a certain percentage of the grape stems in the fermentation. "We footstomp red wine grapes by the ton," Trapl says. "It's an extremely protective and gentle form of processing. The stems bring freshness and structure, rather than bitter notes, to the wines." The Sankt Laurent is raised in used 500L casks. Fine fruit, a varietally typical peppery spice, lively acidity, fine tannins, and juicy drinkability compel sip after sip. "No one wants to drink tricked-out wines that tire rather than revive," Trapl says, explaining his low-intervention approach. There are no commercial yeasts, enzymes, additives, or fining in his cellar and the wines are minimally sulfited.
Zweigelt Rubin Carnuntum
Philipp Grassl, Göttlesbrunn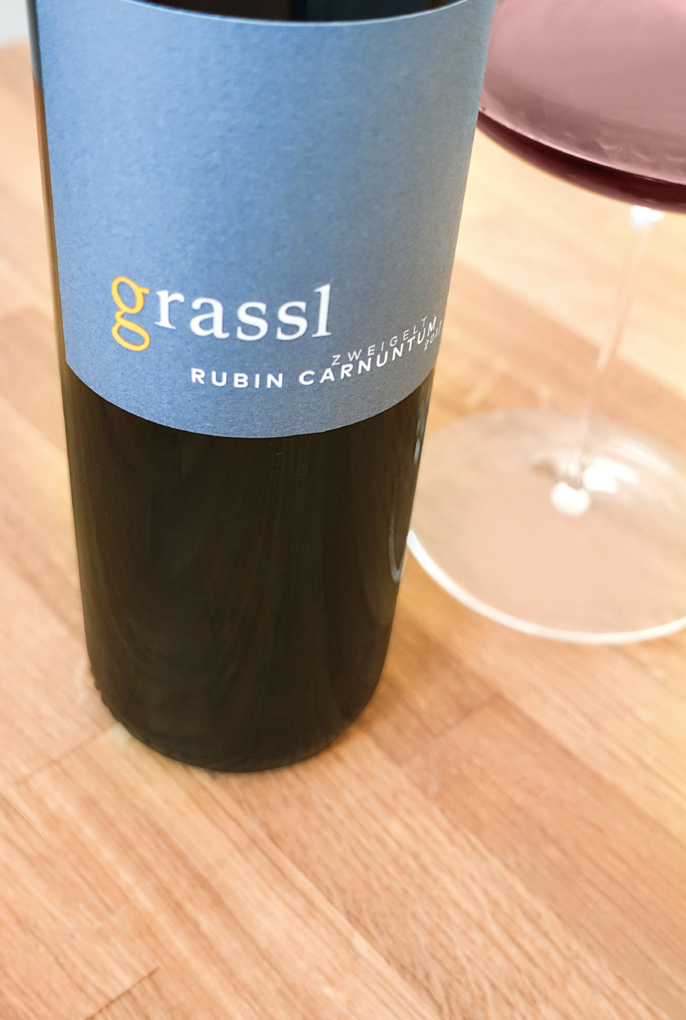 Grassl has an excellent feel for what his Zweigelt vines are capable of. More than half of his 28 hectares of vineyards around the wine village of Göttlesbrunn are planted to the variety. He differentiates meticulously between grapes from a single vineyard that are destined to be vinified on their own and those that belong with partners in one of his elegant cuvées. While the two single-vineyard wines, Ried Bärnreiser and Ried Neuberg, are blends, Ried Schüttenberg is 100% Zweigelt. Grassl adds about 10% Blaufränkisch to his delicious Rubin Carnuntum — "just a shot at most, like salt in the soup," as he says. The wine is supported by an intense, warm fruitiness, with notes of dark cherry and berries and the velvety tannins that make Zweigelt so accessible, and a fresh, sour cherry-like acidity.
Translated by Valerie Kathawala
The book 111 Weine aus Österreich, die man getrunken haben muss (2019) is currently available only in German. It is published by and can be ordered from Emons Verlag. Authors: Daniela Dejnega, Luzia Schrampf, Photos: Tobias Fassbinder. ​