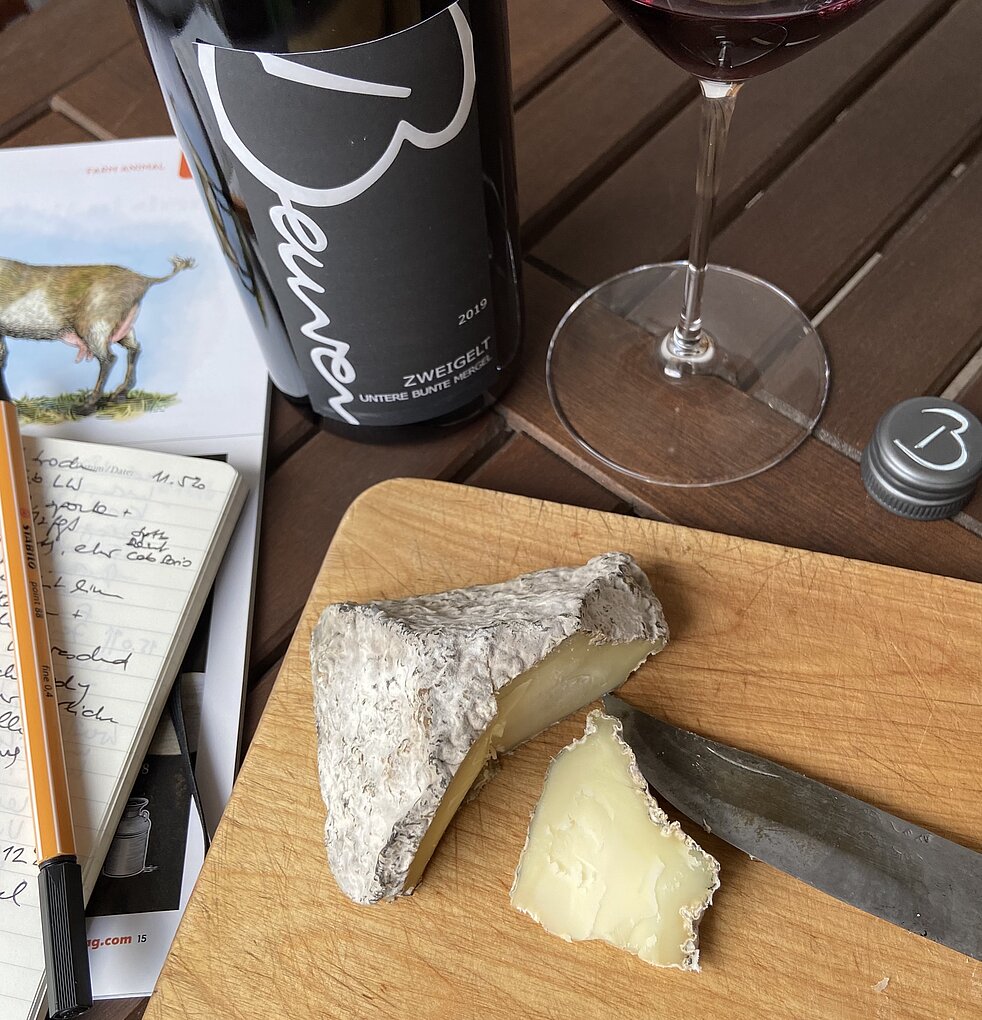 Switzerland is the quintessence of cheese, and Trollinger of a glass of lovely red from Stuttgart. So why am I pushing cheese from Germany's Westphalia, better known for its beer and wurst? And a Zweigelt from Württemberg to accompany it?
I see the mildly amused smirks on your faces. I sense your thoughts: nice of them to try and imitate the real stuff. That's right, dear reader, you're on to me.
Or are you?
This traditional ash-covered flat pyramid of a lactic goat cheese does indeed stem from Valençay on the Loire in central France. It comes with the story (which, without any doubt, is partly legend, as those stories go) of Prince Talleyrand, the high-powered politician during the French Revolution and his gastrodiplomacy, wining and dining the big guns at his château, amongst them a certain short emperor who's said to have truncated the initially perfect cheese pyramid as it reminded him of his inglorious defeat in Egypt (perhaps he shouldn't have overrun and invaded Switzerland either). And of course, the fine floral and hazelnutty aromas of this venerable, traditional cheese need to be complemented with a crisp, local Sauvignon Blanc or a delicate and floral Gamay.
Westphalia, Württemberg. Blasphemy, the lot of it. What if there were another way?

It's funny how we come to believe in a certain order, interpreting all change not as an expansion but rather as a threat. Funny because while most of us — enlightened, serene — readily agree that all must change in order to stay the same, "our" order is based on one point in time, our guiding star, leading us to conveniently forget or ignore those changes that have come both before and after.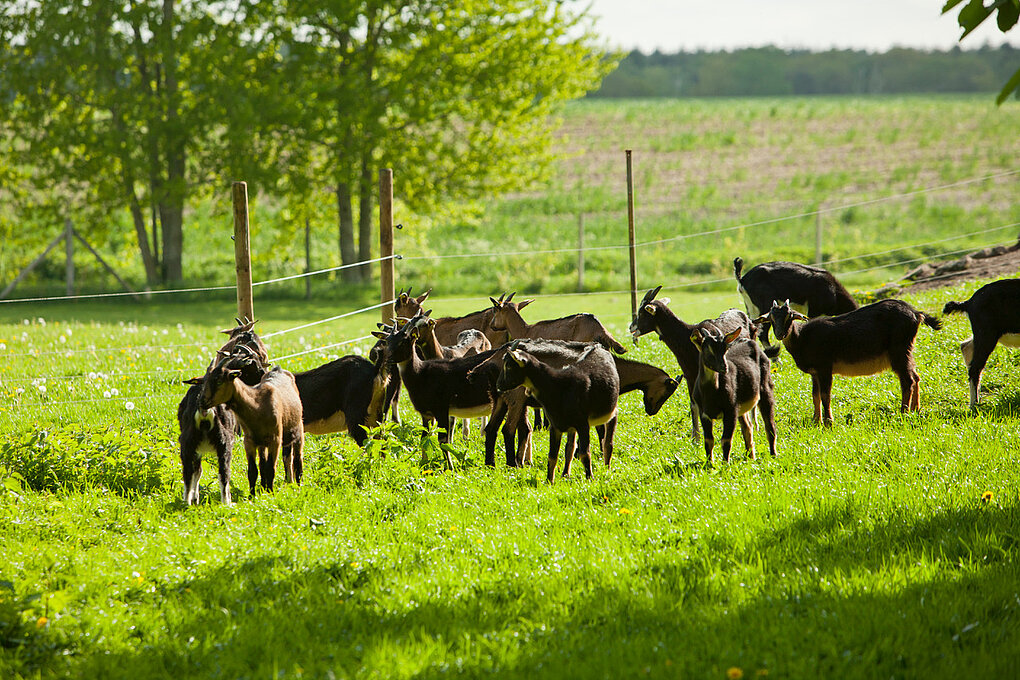 The true legacy of the goat cheeses of the Loire valley, for instance, stretches back much further than Napoleon and his complex, to the influence of the Saracens and their invasion of France from the south until their defeat in the 8th century. Yet not all legacy is recorded in the history books. Take our little Westphalian friend here and the school exchange that brought a very young German woman to France. Over the course of her stay, she became so smitten by the local goat cheeses that she changed the course of her life to become a cheesemaker.
Now, decades later, Sabine Jürß spends her days looking after 60 goats on Scellebelle, her small farming operation on the outskirts of Münster. She does the milking herself on principle, her daily rhythm dictated by her "girls," mornings, evenings, Sundays and even market days. "It's only when I've seen and felt every udder that I'm happy to use the raw milk," she says. All her cheeses are made with lactic acid bacteria curdling the milk — demanding considerable patience, hand ladling and an innate ability to recognize the precise moment at which to turn the fresh cheeses. "And if that's in the middle of the night," Jürß says, "so be it."
… aside from the minor fact that Münster is not in France and Jürß is a sturdy, vivid Westphalian, her Aschehügel is a cheese in its own right.
A mixture of beautiful dark brown Alpines and black Poitevines thrive on the lush Westphalian pastures. Their milk is rich, at times crazily so — in November the fresh curd almost tastes like creamy sheep's yogurt. Which, aside from the minor fact that Münster is not in France and Jürß is a sturdy, vivid Westphalian, explains why her Aschehügel is a cheese in its own right. Its taste is less acidic and less salty, the oft-cited hazelnut augmented by waves of umami. With age it gains density and sweetness, with a self-assured bite in the finish.
So, Scellebelle Aschehügel ain't Valençay, neither are Jochen Beurer's wine from the Loire, nor even Austria. Yet no one is questioning the hearty gusto with which they embrace the cheese, rich in character and bite. Zweigelt may well be that country's most planted red variety, but the juicy cherry and elderberry fruit underpinned by tarragon, lively acidity and fine, dry tannins are entirely Jochen Beurer's own, rooted in the marly soils of Swabia's Rems Valley and shaped by his discreet, attentive ways with the vines and wines. And now, do smile — out of sheer delight and happiness about these two originals.