Baden: Wines That Zig Where Others Zag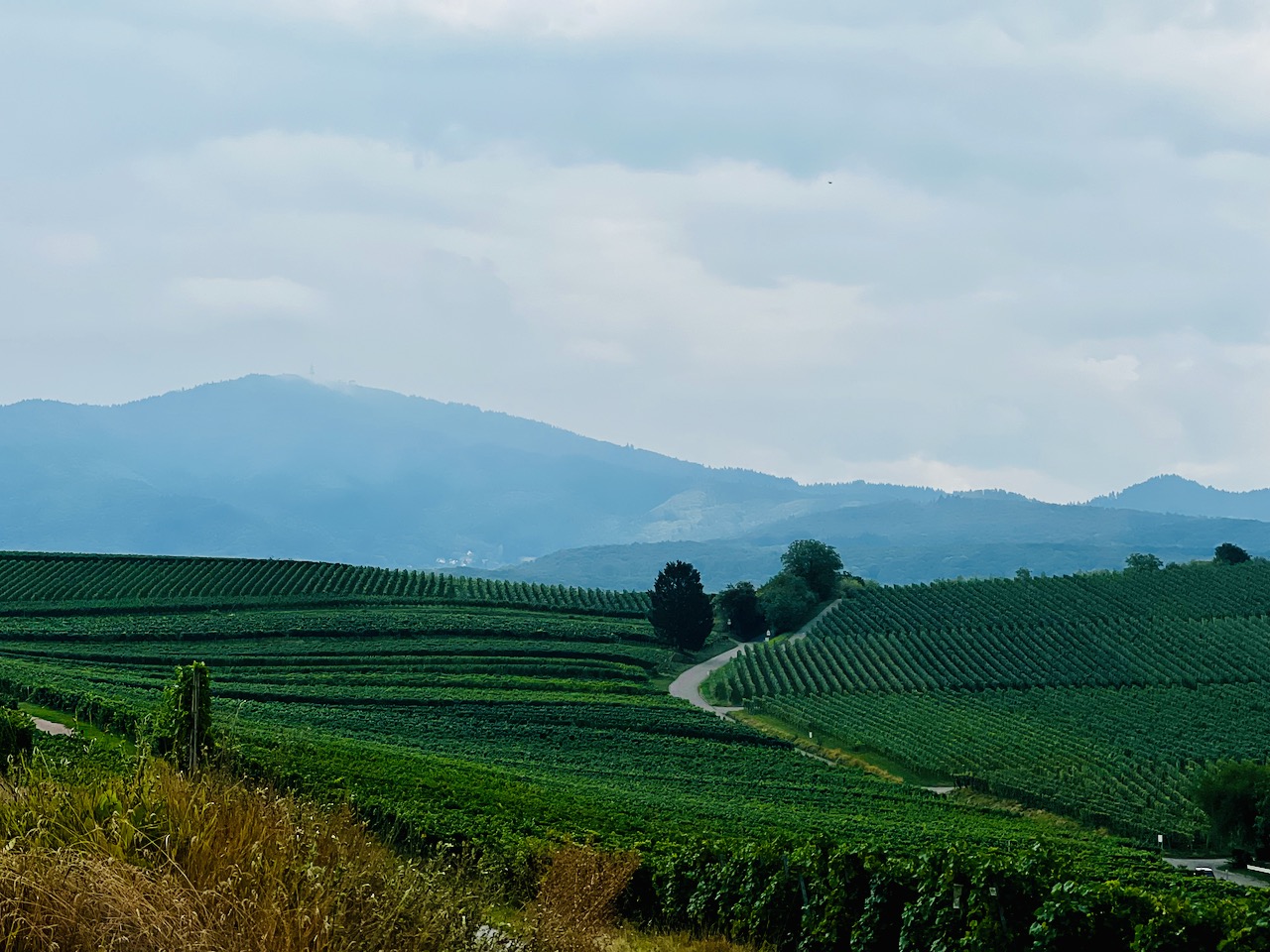 Several regions in Germany pride themselves on doing things differently. Berliners believe their deviations from Teutonic norm are transcendent and trendsetting; Bavarians assume that their way is true and right. In both cases, the presumption is that the rest of Germany will (or should) follow suit.
The vibe is different in Baden, Germany's southwestern-most region. Wedged into a corner abutting France and Switzerland, Badeners proudly zig where the rest of Germany zags. Even more importantly, the locals are proud to be doing what they like and like what they're doing. Baden is the land of the Upper Rhine Plain and includes a healthy chunk of the fabled Schwarzwald. Its natives see Baden's distinctive culture as a strength, not a deficiency. "Wir können alles. Außer Hochdeutsch" ('We can do anything. Except speak High German') was a cheeky advertising slogan that appeared throughout Germany for two decades wherever the Baden diaspora settled.
But it's not the only slogan of note from Baden. For many years, posters, postcards, and stickers from Baden wine marketers proclaimed their products to be "Sonnenverwöhnt" (lavished by the sun). They aren't kidding. Long before climate change, Baden was already known for plentiful sunshine and consistently hot temperatures. The Kaiserstuhl district, west of Freiburg, routinely posts Germany's highest annual temperatures. As such, it is Germany's only region classified by the European Union as a "B" growing zone, the same as in Champagne, Alsace, and Austria. Where the rest of Germany is (still) officially cool climate, Baden is thus subject to more restrictive chaptalization rules for wines aspiring for the Qualitätswein designation.
But that's only the tip of it.
A landscape that flows with the Rhine
The Baden winegrowing region accompanies the Rhine in a thin swatch as it flows from the border at Switzerland along 400 km of the Rhine Plain through and past the city of Mannheim. It is divided into nine different subregions — from south to north: Bodensee, Markgräflerland, Tuniberg, Kaiserstuhl, Breisgau, Ortenau, Kraichgau, Badische Bergstraße, and Tauberfranken, with the first and last in that list exclaves on Lake Constance and the outskirts of Würzburg, respectively.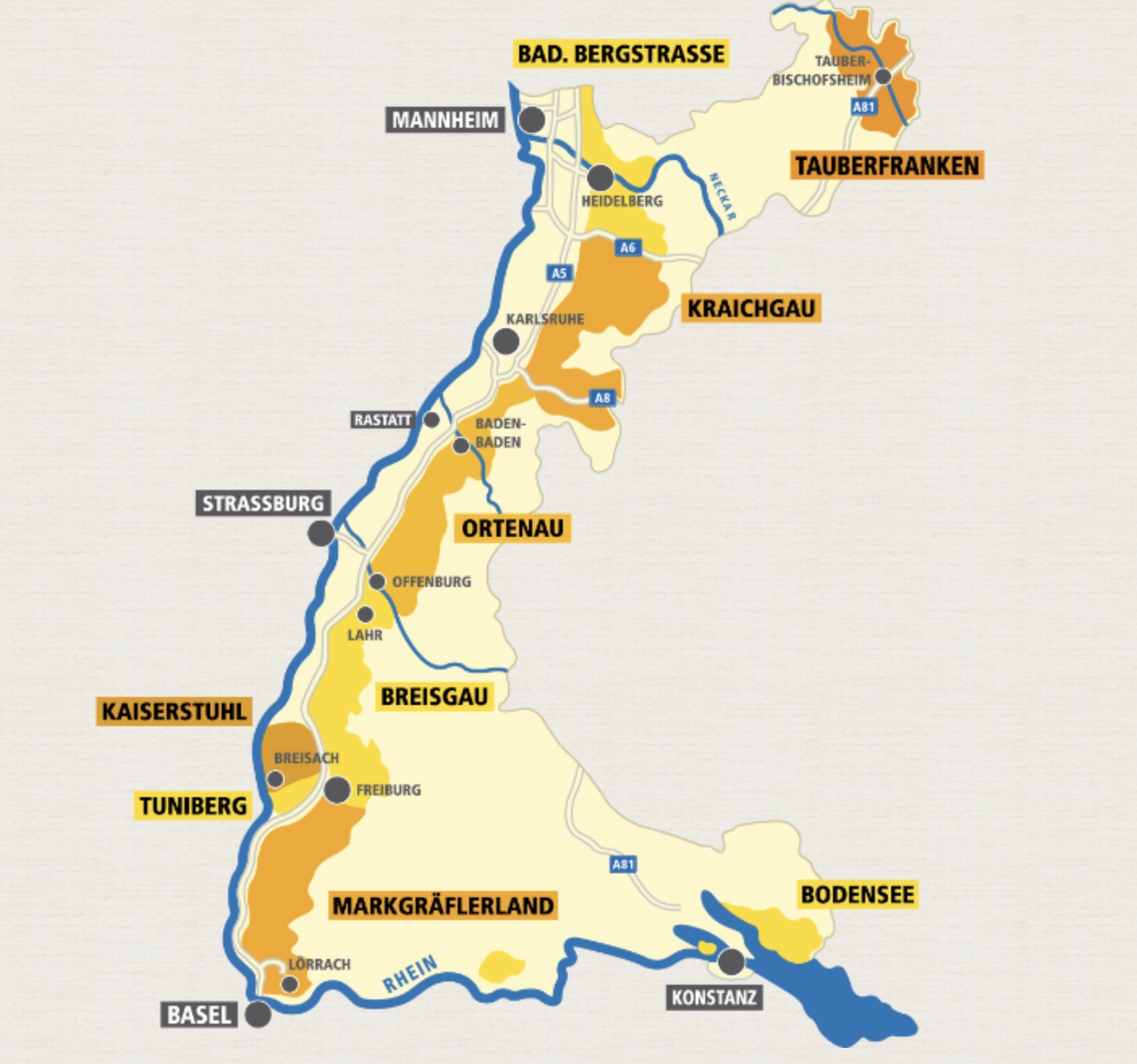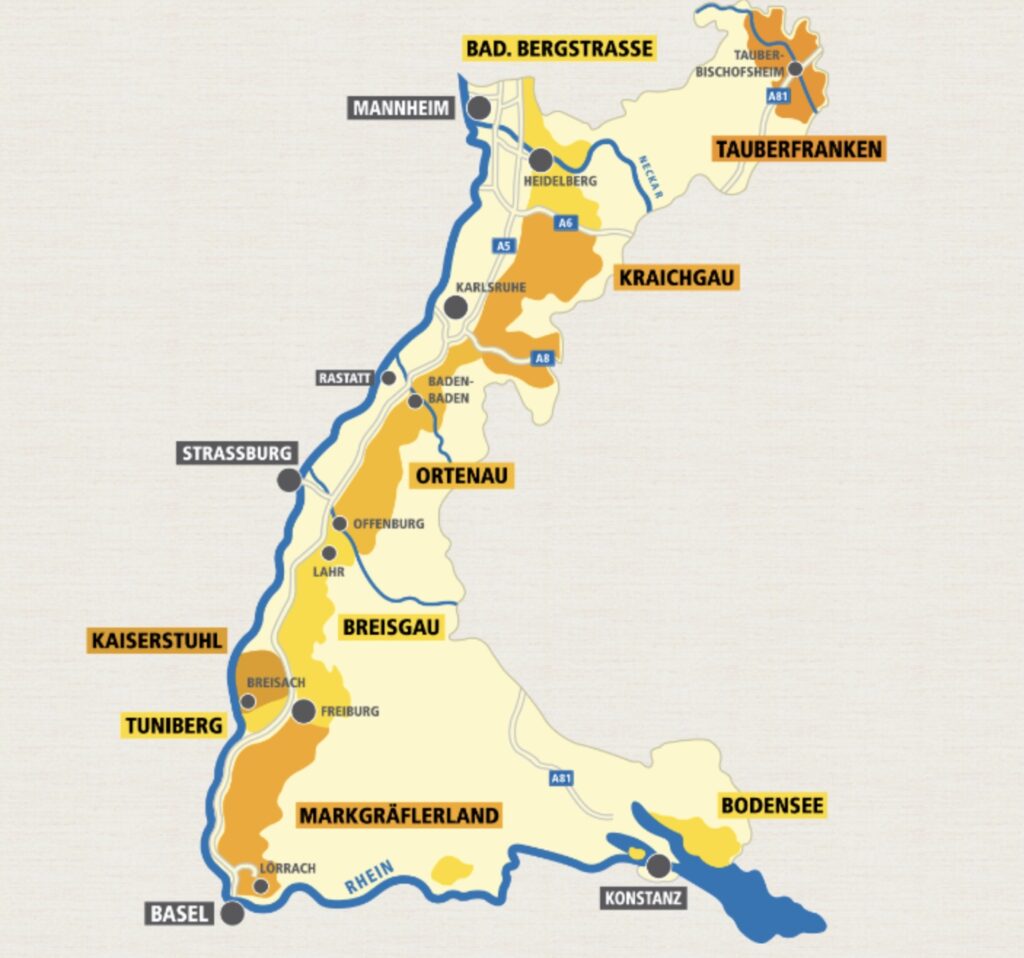 As might be expected for a district that covers so much ground (15,783 hectares, making this the third-largest wine region in Germany), the growing conditions differ at its extremes. Southern Baden resembles Alsace, its fraternal twin on the other bank of the Rhine; both enjoy warm Mediterranean air funneled through the Belfort Gap near Basel, although the German side benefits from cool Black Forest air at night. Northern Baden leaves Alsace behind and in fact ranges north of several other German winegrowing regions, meaning it hews closer to the 'cool climate' conditions of the rest of Germany, whatever its official classification.
While the Rhine Plain predominates, various subdistricts do offer a patchwork of geographic features, from the dormant volcano of the Kaiserstuhl to the foothills of the Black Forest in the Markgräflerland and the lake effect of Bodensee. Yet unlike the Nahe, for instance, where a single vineyard might see the soil type below shift 10 times, Baden districts tend to be fairly consistent internally: limestone in Tauberfranken; loess and weathered volcanic soils in the Kaiserstuhl; alluvial sands throughout Bodensee; and so on.
Reaching beyond Riesling
This would seem to explain the different specialties in the subdistricts (such as Gutedel in Markgräflerland, Auxerrois in the Kraichgau, and Riesling — a.k.a. Klingenberger, but more on this later — in the Ortenau). Yet Germans tend to see Baden wine more for its common denominator than its differences: Its nickname "Land of Burgunders" refers to Pinots: one can indeed find Spätburgunder (Pinot Noir), Weißburgunder (Pinot Blanc), and Grauburgunder (Pinot Gris) plentifully represented here, as well as extended members of the family such as Auxerrois and Chardonnay.
Traditionally, the region was known as Germany's most important region for Spätburgunder, producing rich, full-bodied wines a slice apart from Germany's other significant red wine bastions such as the Ahr and even neighboring Würrtemberg. Some of that leadership has disappeared as other regions have begun playing with Pinot Noir at a high level (approving nod to the Pfalz and Rheinhessen) but Baden still registers one-third of all plantings as Spätburgunder.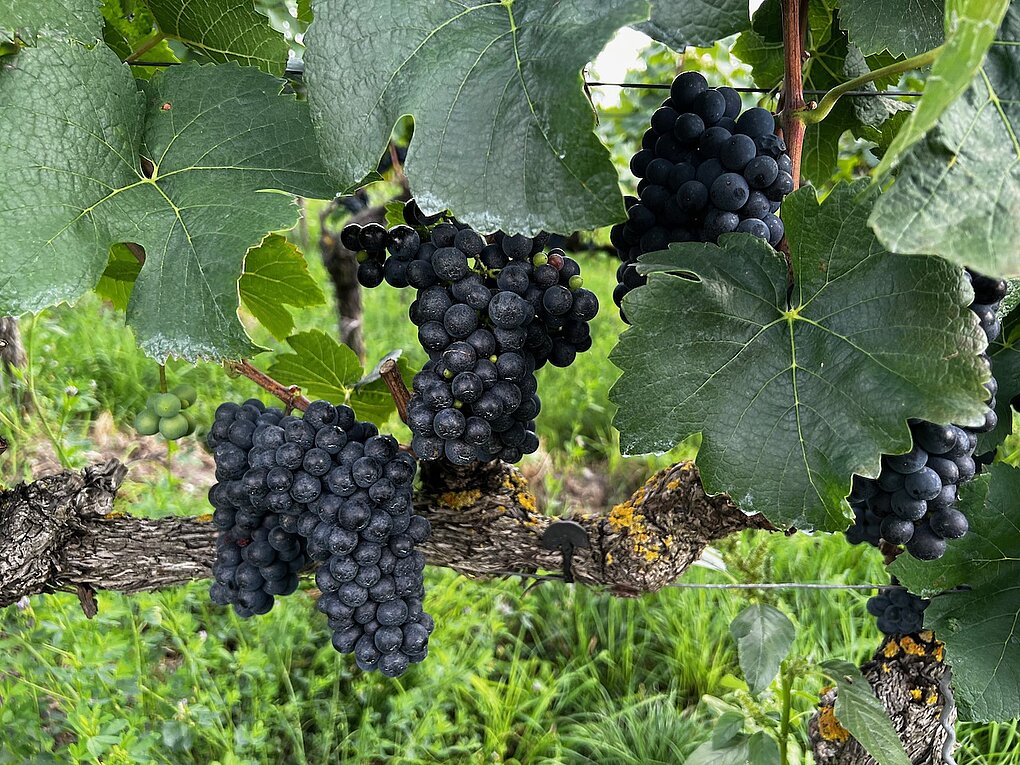 Duly noted, however: the overall mix in Baden is 39% reds, 61% whites. Topping the white ranks are Grauburgunder (14.7%), Müller-Thurgau (14.3%), and Weißburgunder (10.3%). This reflects another important feature of Baden's viticulture: cooperatives. While wine has been grown here for almost two millennia, likely starting in the area near Lake Constance, quality winegrowing has been a much more recent occurrence, as for most of that history viticulture was conducted by the region's serfdom, at the very edge of sustenance.
Gutedel tends to be produced in an aromatic style that reflects the clay and heavy marl soils and cool winds of the district at the foot of the Black Forest.
While not the first region to form cooperatives, Baden's historically hardscrabble farmers went hard for the model, and it served them very well for years. Even today, 85% of wine produced in the region comes from cooperatives, of varying quality. And Müller-Thurgau, Grauburgunder, and Weißburgunder are three relatively robust and traditionally high-volume grapes that work well in those constellations.
Riesling plays only a marginal role in this region, with the exception of the Ortenau subdistrict, where the grape is known as Klingelberger. This is a bit surprising, given Baden's historical experience with Riesling — in 1782, Margrave Carl Friedrich von Baden had a vineyard below Staufenberg Castle planted exclusively with the variety, the first such monoculture site in Baden — yet one might also say this fits in entirely with the region's reputation for zigging where others zag.
Another variety that also bears mention in connection with the margrave is Gutedel. He introduced the variety, known over the border in Switzerland as Chasselas, to the Markgräflerland in 1780, and the tradition lives on strong. Gutedel tends to be produced in an aromatic style that differs from its Swiss contemporaries, reflecting the clay and heavy marl soils and cool winds of the district at the foot of the Black Forest. Don't miss the chance to try it, especially a finely aged single-site bottle.
Landwein: Trending Countrend
Baden is home to one of the largest gaps anywhere in Germany between the winemaking establishment and the winemaking elite. The co-op structure is strong here. This model has produced a rock-solid (read: mainstream) taste profile: "slender, cold fermented, clear, and fruity," in the words of iconoclastic winemaker Hanspeter Ziereisen. Anything that falls outside that profile, regardless of its objective quality, is routinely rejected from bearing the Qualitätswein designation by the overzealous local wine testing authority.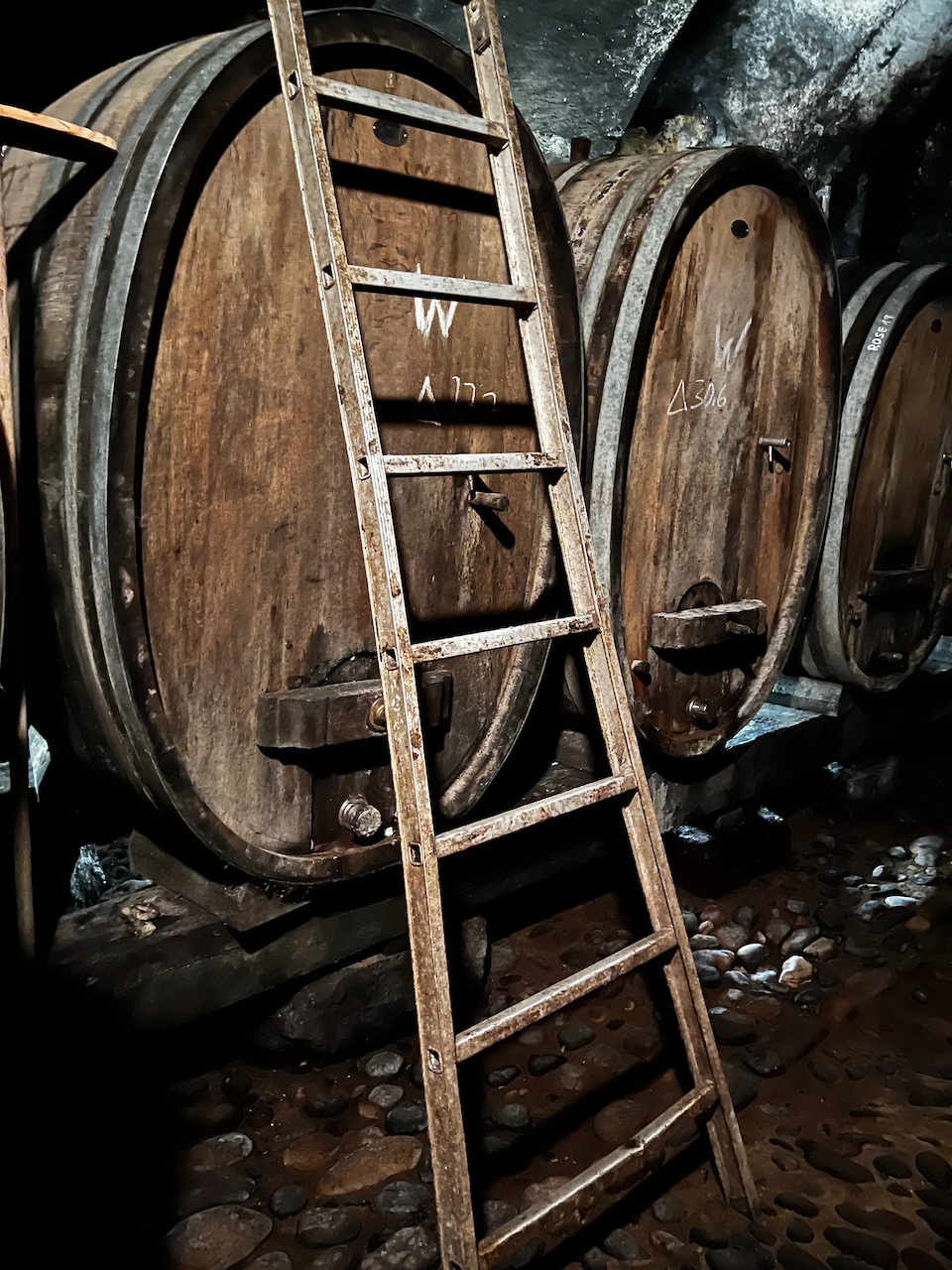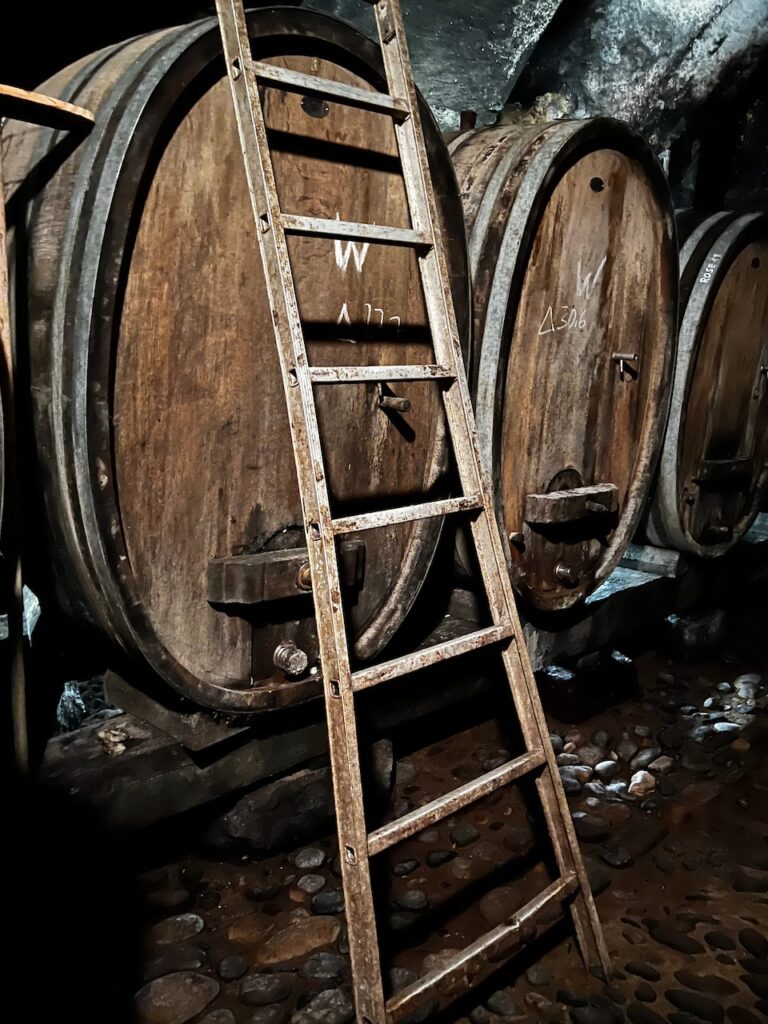 As befits a region known for bucking authority — peasant revolts were historically common in this area — a group of spurned winemakers, including some of the finest in the region, opted out of the system, producing wines that fit their intuition rather than the 'corset of wine law.' The Badischer Landwein movement — anything failing to qualify as Qualitätswein can only be marketed as Landwein, without mention of grape variety, town, or vineyard — has done more than just open up fascinating visions of Baden wines created outside the system. It has demonstrated the allure of auteur over mainstream, and inspired imitators in other regions, including the Pfalz and Rheinhessen.
Baden represents a tremendous tapestry of subregions, winegrowing traditions, different winegrowing models — from the rarified air of VDP members to garagistes producing remarkable under-the-radar wines that currently don't leave the region's borders. In other words: this is a region well worth watching for many vintages to come.
Selected Grand Crus
Baden Need-To-Know Traditionalists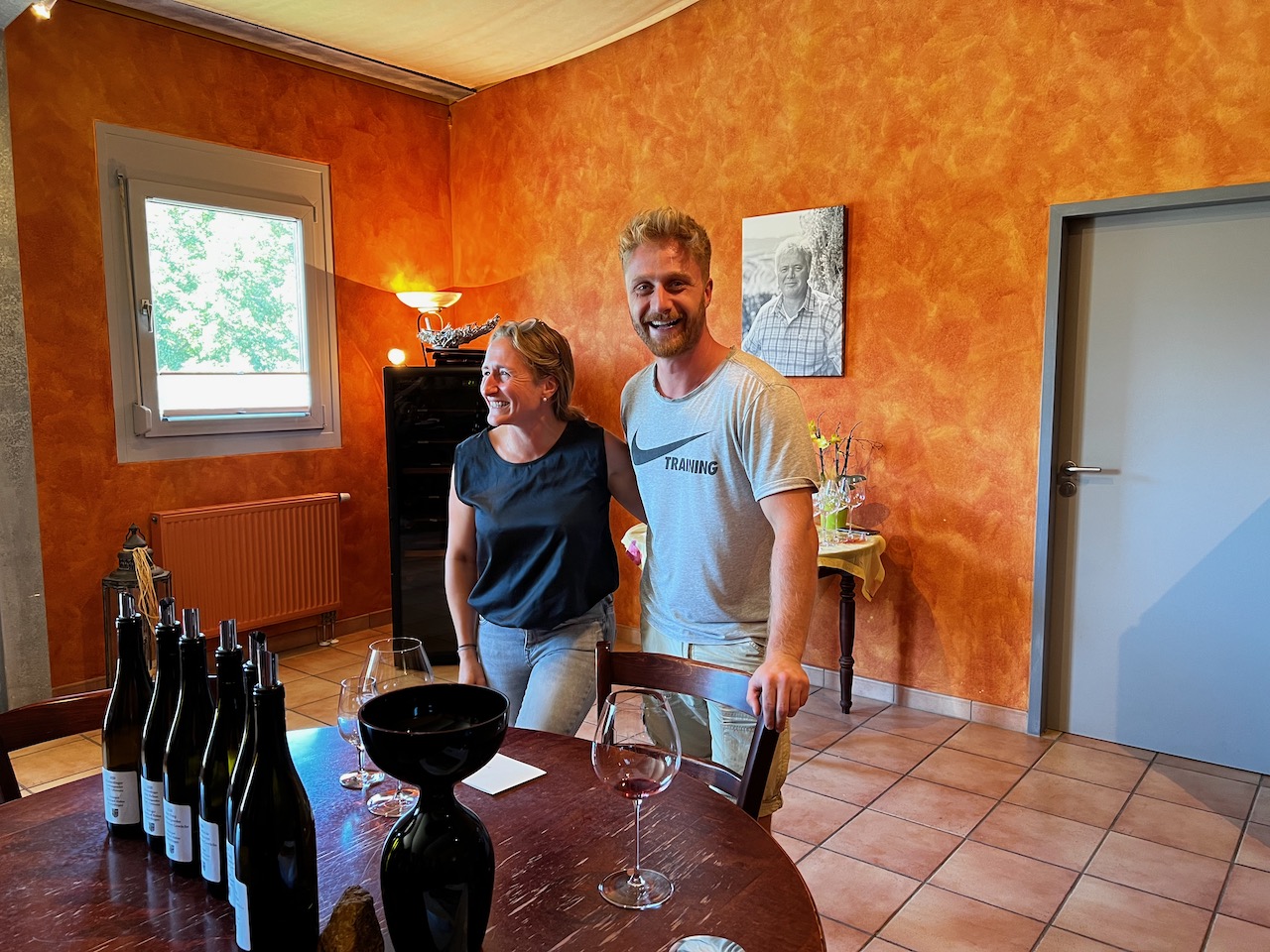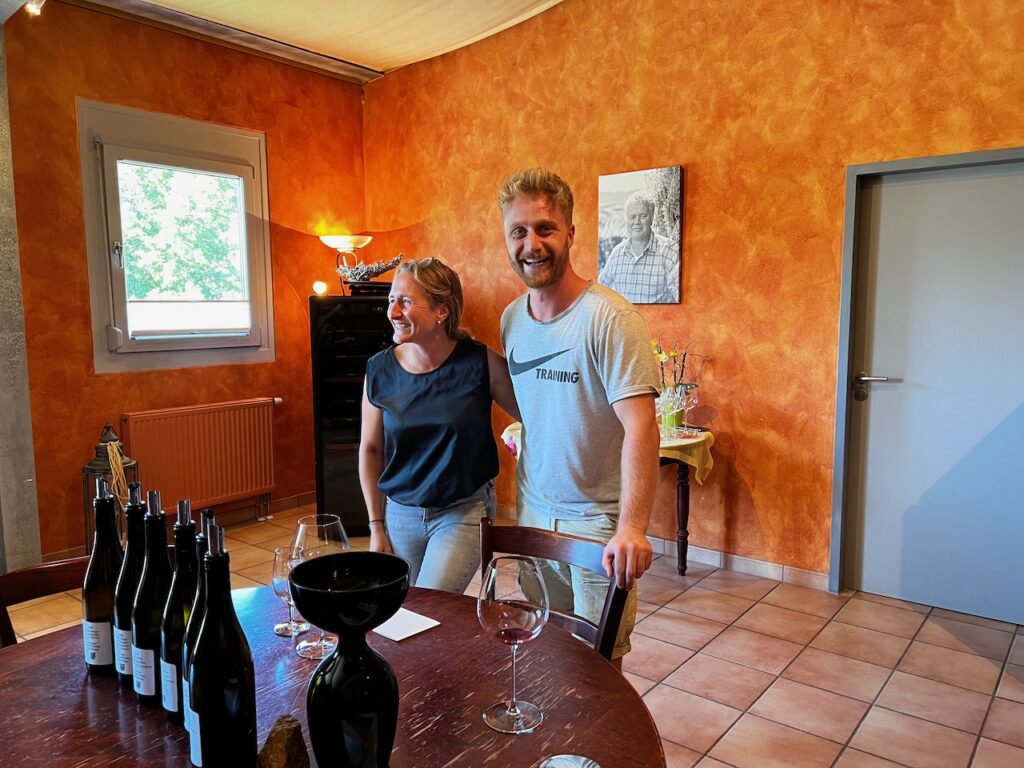 Few estates generate the level of admiration and adulation that Weingut Bernhard Huber does. Julian Huber took over the 35-year-old Breisgau estate in 2014 following the untimely death of his luminary father, Bernhard Huber. Already known for some of Germany's finest Spätburgunders, under Julian's stewardship the 28-hectare estate in Malterdingen has forged a reputation for truly exceptional Chardonnays as well. The south-facing sites are located within a 5-km radius of the winery and include the steep, sunny slopes of the Schlossberg with its pale, yellowish shell limestone soils with a thin layer of loess clay, Bombacher Sommerhalde (red limestone), Malterdingern Bienenberg (yellow-reddish weathered limestone), and the newest addition to the portfolio: Köndringen Alte Burg with weathered shell limestone below a thin layer of loess. Huber works with a mix of Burgundian clones and massal selections planted at high-densities. In 2019, Huber initiated a transition to organic farming; 2023 will mark the first certified vintage. The grapes are hand harvested and fermented spontaneously, including some whole bunch depending on the vintage. The wines have been bottled unfiltered since 1988. Blending father Berhard's philosophy of a slow fermentation and time on the lees with son Julian's focus on place over fruit, the wines today are sleek, taut, complex masterpieces. VDP member.

Pinot varieties are king at this 22-hectare Kaiserstuhl estate. Konrad Salwey, who took over from his pioneering father, Wolf-Dietrich, in 2011, coaxes leading-character expressions of Weißburgunder, Spätburgunder, and the estate's flagship, Grauburgunder. With choice parcels in the Eichberg, Kirchberg, and Henkenberg, Salwey has a terroir toolkit others can only envy. Add to this a significant concentration of old vines, careful clonal selections, insistence on spontaneous fermentation, and ample time in cask, and the result is wines of personality and point of view. Wolf-Dietrich was known for his exploration of how wines work as a catalyst for moods or as a medium around which to frame an evening. His son continues to push the Salwey profile toward the paradox of lightness and freshness in a land of opulence. It's a stimulating contrast, perhaps best explored through a long-aging single-vineyard Grauburgunder from the black volcanic soils of the Eichberg. VDP member.
Baden terroir and Burgundian mindset are woven into the fabric of the Pinots at this classic 44-hectare winery. From his perch in Ihringen, seasoned vintner Joachin Heger, now working with his daughter Rebecca, has at his fingertips the extraordinary volcanic grand crus Ihringer Winklerberg and Achkarrer Schlossberg. The vineyards here are on sun-soaked, volcanic slopes — places of startlingly radiant intensity. Over some 40 vintages, Heger has shaped his estate's, and Baden's, reputation, for dry Riesling, Silvaner, Grau- and Weißburgunder, and above all Spätburgunder. Many of Baden's vineyards, hard on the French border, were destroyed in World War II. By necessity, the clonal material for replanting came from France. In the Wanne block of his Winklerberg vineyards, Heger's father planted a massal selection of Clos Vougeot vines in 1956. The younger Heger has augmented these plantings with his own breeding and grafting work, as well as genetic research. Inspired by his good friend and Mosel legend Clemens Busch, he farms without herbicides or insecticides, all in service to the vineyard ecosystem and cooly spiced, resinous, red-berried beauties.
Must Taste Modernists
Germany's bleeding-edge avant garde doesn't get more cult than the 2-hectare micro-winery Sven Enderle and Florian Moll called into life in 2007. Straight-arrow Spätburgunder from shell limestone and insouciant Müller-Thurgau rub shoulders in an eclectic collection that extends to a cheeky Auxerrois and crunchy Weiss & Grau cuvée that show just how cool Baden can be. But there's a seriousness to this experimentation. Since setting up their tiny operation in obscure Münchweier, much has changed — including the departure of Enderle from the operation. Moll continues to push the envelope, bringing French cellarmaster Maxence Lecat into the fold and initiating the conversion of all farming to biodynamics. Experimentation is the rule. But the throughlines of responsible vineyard work and thoughtful cellar minimalism make these wines as covetable as ever.
Harmony extends beyond the bottle at this small Demeter-certified winery in the southern outpost of Markgräflerland. Take a ride with winemaker Thomas Harteneck and his dog out to see his 10-hectare ecosystem of orchard, meadow, and woodlands surrounding his limestone-rich vineyards to understand how. Harteneck's winery was the first in Germany to earn the Demeter seal, and he is widely considered an organic pioneer. Although his family's winegrowing roots extend back to 1847, Pfalz native Hartneck founded his Schliengen estate in 1996. His range of self-professed "expressive, easy-drinking natural wines" includes Auxerrois, Gutedel, Pinots of all stripes, and PIWI (fungus-resistant hybrid) varieties. The wines are unconventional, irreproducible, diverse, lively, surprising, and curious. All enviable characteristics that could just as easily be applied to the man behind the bottle as to the liquid within. Ecovin and Demeter member.
The uneven cellar floor at Weingut Ziereisen is made of stones from the Rhine. To linger among the barrels is to stand with the cool riverbed literally beneath your feet. It fits into the overall theme here: every aspect of Ziereisen's work around this 20-hectare estate is done in sole service to the needs of the wine. Meticulous work in the vineyards, sans chemical fertilizers and sprays, paves the way for an easy approach in the cellar: spontaneous fermentation, extended lees aging and large barrel maturation, minimal sulfur and no filtration . The result? Dynamic, focused, changeable, challenging and above all individual wines — mostly Spätburgunder and Gutedel, alongside smaller amounts of Syrah, Chardonnay, Grauburgunder, and Weißburgunder — that serve as a diary for the year. And all proudly Badischer Landwein, a movement Hanspeter helped found.

* Exported by P.J. Valckenberg, which provided support for this education feature.